Queen Elizabeth II is the reigning Queen of the United Kingdom and also the head of state and reigning constitutional monarch of other Commonwealth realms.
Queen Elizabeth II Bio
Born in London as Elizabeth Alexandra Mary, on 21 April 1926, Queen Elizabeth II is the first offspring of Duke and Duchess of York. She was delivered at the home of her maternal grandfather in London through Caesarean section and was baptised on 29 May, in the private chapel of Buckingham Palace by the then Anglican Archbishop of York, Cosmo Gordon Lang.
The Queen got her three names – Elizabeth Alexandra Mary – from her mother, George V's mother and her paternal grandmother.
She was educated privately at home under her mother's supervision and also her governess, Marion Crawford, acquiring knowledge of history, language, literature, and music. Elizabeth also received private lessons in constitutional history from Henry Marten, Vice-Provost of Eton College, and learned French from a series of governesses whose native language it was.
The course of Elizabeth's life was forever changed in 1936 when King Edward VIII, her uncle, abdicated to marry Wallis Warfield Simpson, a twice-divorced U.S. commoner. His brother Albert (Elizabeth's father) became king, adopting the name George VI.
And Princess Elizabeth, who had spent the first 10 years of her life never expecting to become queen, suddenly found herself first in line to the throne.
On June 2, 1953, Elizabeth was crowned at Westminster Abbey, making her the 39th sovereign to be crowned in the iconic church. Although she officially became queen in 1952 after the passing of her father, King George, her coronation wasn't until a year later. An estimated 27 million people in Britain watched the ceremony on TV.
Queen Elizabeth II, on Monday, February 6, celebrated her Sapphire Jubilee, making history as the world's longest-reigning monarch. The monarch, who became Britain's longest-reigning sovereign in 2015, did not publicly mark the occasion herself, but a 41-gun royal salute was fired in a central London park to honour the landmark.
Also See: "Africa Should Be Recolonized For Another 100Yrs," – Trump: According to Some Hoax Sites
Breaking a 63 years record set by her great-great-grandmother Queen Victoria, Queen Elizabeth, spent the day quietly at Sandringham, her country estate, 110 miles north of London.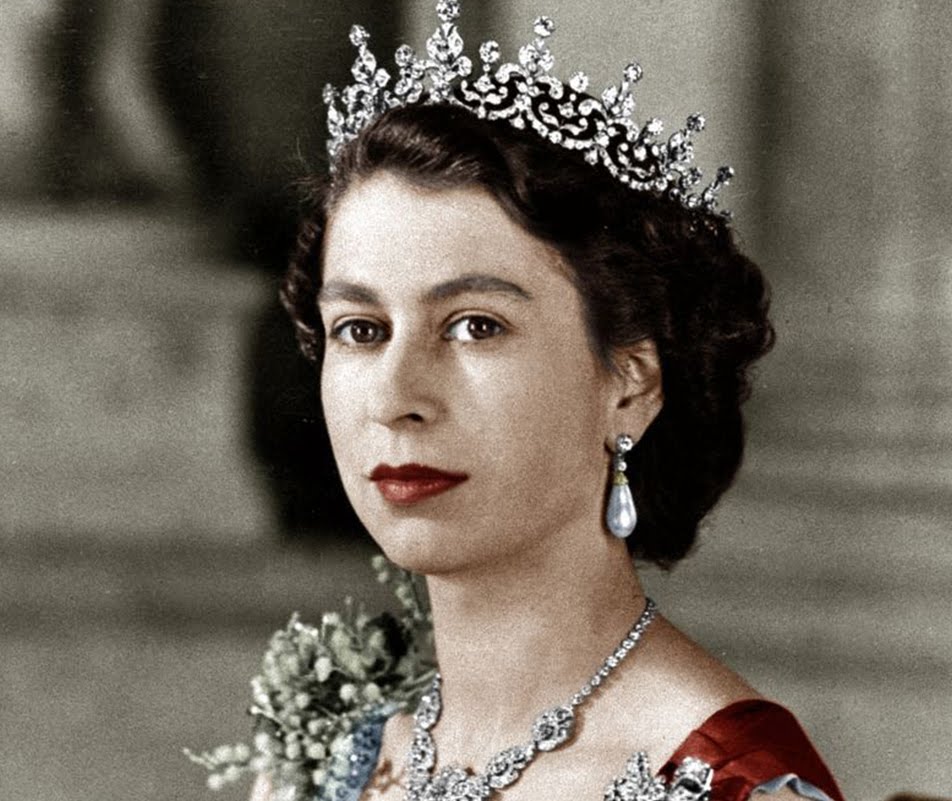 Her Husband and Children
Elizabeth officially got engaged to her husband, who is also her cousin, Prince Philip of Greece and Denmark, on 9 July 1947, at the age of 21 and they subsequently got married on 20 November 1947 at Westminster Abbey, receiving 2,500 gifts from friends and well-wishers from all over the world.
The couple's engagement had raised a lot of dust at the time as some of the King's advisors believed that Phillip was not good enough for Elizabeth because he had no financial backbone and was foreign-born even though he was a British subject and had served in the Royal Navy throughout the Second World War. Another reason was that Phillip's sisters had married German noblemen linked with the Nazis.
However, Phillip was made to formally convert from Greek Orthodoxy to Anglicanism, renounce his Greek and Danish titles and adopt the style Lieutenant Philip Mountbatten before the marriage held. Shortly before the couple tied the knot, he was made Duke of Edinburgh and granted the style His Royal Highness.
Elizabeth has four children- Prince Charles, born on 14 November 1948, Princess Anne, born in 1950, Prince Andrew, and Prince Edward.
Father, Mother and Sister
Princess Margaret is the only sibling of Queen Elizabeth II. She was born in 1930 and was also home-schooled alongside her elder sister. Within the preparation period for the Coronation of Elizabeth, Margaret told her sister of her intention to marry a divorced man, Peter Townsend, who also had two sons. The intended union was frowned upon by senior politicians and was also against the rule of the Church of England which banned remarriage after divorce. Margaret eventually abandoned the relationship and rather got married to Antony Armstrong-Jones in 1960 but they divorced eighteen years later. The marriage produced two children.
Elizabeth is the first child of the Duke and Duchess of York, who later became King George VI and Queen Elizabeth. Until her father's death in 1952, he was the king of the United Kingdom and the Dominions of the British Commonwealth from 11 December 1936 and also the first Head of the Commonwealth. King George VI and his wife were the last Emperor and Empress of India. After the king's death and Queen Elizabeth's power take-over, her mother became known as Queen Elizabeth The Queen Mother to avoid confusion.
Facts About Queen Elizabeth II
On 9 September 2015, Queen Elizabeth II, became the longest-reigning monarch ever.
Since coming to the throne, she has held a regular audience with 12 prime ministers.
During her reign, the queen has broken new ground for the British monarchy during many of her overseas visits. The queen and her husband, Prince Philip, visited the Lagos City boundary in Nigeria on their way to the city from Ikeja Airport in 1956.
While visiting Canada, part of the British Commonwealth, she addressed the Provincial legislature of Quebec in both French and English in October 1964.
Also See: Emmanuel Macron: Meet France Presidential Candidate Who Married His High School Teacher
In 1975, she was the first British monarch to visit Japan. She met Chinese leader, Deng Xiaoping and became the first British monarch to walk on the Great Wall of China when she visited the country in 1986.
The queen has also acted as host to many state leaders visiting Britain including former United States President, Ronald Reagan, leaders of the North Atlantic Treaty Organisation (NATO), former Egyptian President Hosni Mubarak and former South African President, late Nelson Mandela.
In May 2011, Queen Elizabeth II made a historic State visit to the Republic of Ireland, the first by a British monarch since Ireland won independence from the United Kingdom in 1921.
Since taking to the throne, the Queen has met with every sitting US president but one, Lyndon B. Johnson. In April 2009, she welcomed newly elected U.S. President, Barack Obama and First Lady Michelle Obama to Buckingham Palace.
Throughout her reign, Queen Elizabeth has also met some of the men and women who helped shape history. Astronauts and first men on the moon, Neil Armstrong, Michael Collins, and Edwin "Buzz" Aldrin were invited to meet with the monarch in Buckingham Palace.
So far on the throne, she has undertaken official overseas visits to more than 120 countries and outlasted 12 British prime ministers and 15 US presidents.