Genevieve Nnaji is an award-winning Nigerian actress and filmmaker known for many of her movies, including Ijele, Blood Sister, and most recently, Lionheart. 
By all accounts, Genevieve Nnaji, who is dubbed the Julia Roberts of Africa, is a remarkable and outstanding talent who has been in the spotlight since 1987 at the age of 8. At present, the 44-year-old actress has suggested that her acting ability matches up with the greatest actors ever in Nigeria for the decades she has been in the Nigerian movie industry, appearing in films such as Road to Yesterday, and Half of a Yellow Sun.
She has received several accolades, including Oscar nominations. Later, on knowing that she could be more than just an actress, Genevieve added to her hats those of modeling, directing, and producing internationally accepted movies, including Lionheart – the first Netflix original film made in Nigeria. She is also a women's activist and had a brief career in music.

Profile Summary of Genevieve Nnaji
Full Name: Genevieve Nnaji
Date of Birth: May 3, 1979
Age: 44 years old
Ethnicity: Igbo
State of Origin: Imo State
Education: Methodist Girls College, University of Lagos
Occupation: actress, director, producer, model, and women's rights activist
Active: 1987 – Present
Popular Works: Ije: The Journey, Half of a Yellow Sun, Tango with Me, The Mirror Boy, Lion's Heart
Genevieve Nnaji Hails From Imo State But Grew Up in Lagos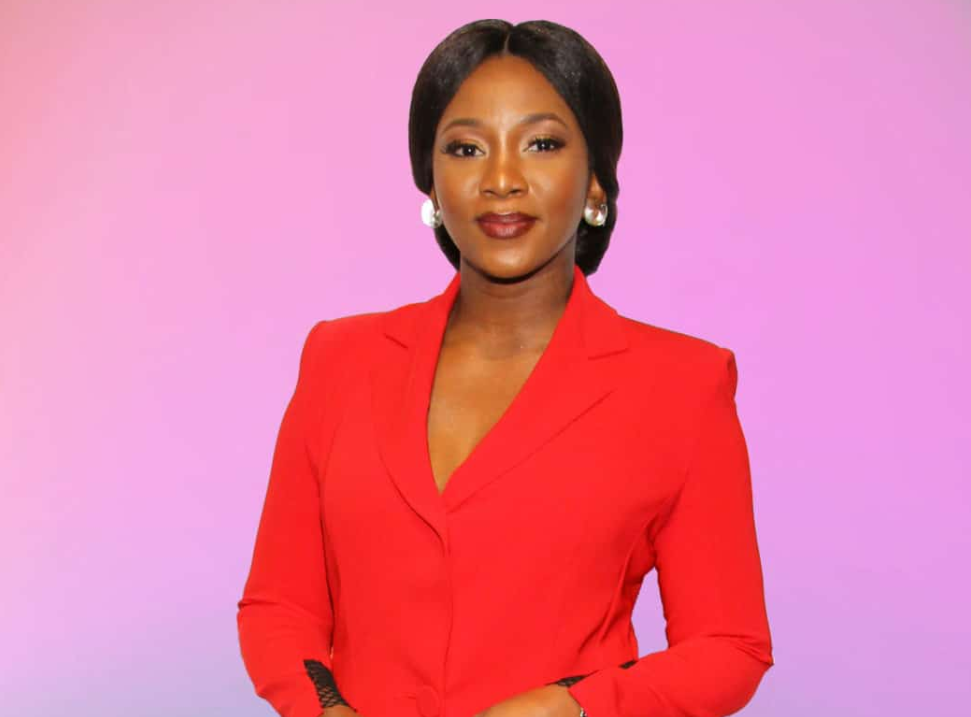 On May 3, 1979, Genevieve was born as the 4th of the 8 children of an engineer father and a nursery school teacher mother. Although her place of birth is popularly reported to be Mbaise, Imo State, she gave a hint that she was born and bred in Lagos State in a CNN interview. Nonetheless, she is of the Igbo ethnicity from Imo State and had a Catholic upbringing.
Growing up, she attended schools that include Methodist Girls College Yaba, Lagos. To obtain a higher education certificate, Nnaji headed for the University of Lagos, where she obtained a degree in Creative Arts. It was also when she was a student that she began scouting for roles as a young adult in the Nigerian movie industry.
She Made Her Screen Debut At The Age of 8, and Her Professional Career Began at 19
In 1987, Genevieve appeared in Ripple, a TV soap opera, when she was eight years old. In later years still as a child, she appeared in commercials in several commercials before leaving the television scenery. While at the university, Genevieve Nnaji had started scouting for roles in movies, which led to her acting career as a young adult at the age of 19 in 1998 in the film Most Wanted. Her fame nevertheless did not come immediately; hence, she continued to play minor roles.
Little by little, her talent began to be noticed in the Nigerian movie industry even when the industry had not become popular as in recent times. Her being acknowledged at that time came with a new responsibility of wearing the shoes of many characters as an actress playing major and supporting roles in movies like Camouflage (1999), Love Boat (2001), and Fire Dance (2001).
In the progression of time in her career as an actress, Nnaji would feature in many other films that count up to 200. She has starred alongside other veterans such as Ramsey Noah, Emeka Ike, Pete Edochie, Olu Jacobs, and late Justus Esiri, among others. At the age of 22 in 2001, Genevieve became the first in her field to win the City People Awards for Best Actress. One of her major milestones in terms of finances as an actress came in 2009 when she was 30 years old. It was at that time that she became one of the highest-paid actors in Nollywood.
She Featured On CNN International show, Connect the World, in 2010
Genevieve In 2010 was interviewed by CNN, a space not many in her category have been able to take in Africa. In the interview, the dark-skinned actress would expose her love for her country and her reaching her greatest peak yet in her career.
A year before her CNN interview, she featured in one of the biggest shows in America, Oprah Winfrey Show, where Oprah referred to her as the Julia Roberts of Africa. According to the actress, it was one of the highlights of her career because she is one of the few in her career in Africa to be recognized by the TV legend.
In the same year, the multi-award-winning actress became a presenter of the year's Gulder Ultimate Search: The Gatekeeper's Fortune in its Gulder Ultimate Search Celebrity Showdown 1.
She Produced Her First Film in 2015 
Knowing that she could offer much more than just acting, Genevieve boarded the train of producing movies, with her first being Road to Yesterday in 2015 when she was 36 years old. The film won the Best Movie, Overall-West Africa, at the 2016 Africa Magic Viewers Choice Awards. In 2017, she produced "The Royal Hibiscus Hotel," which was followed by Lionheart (2018). In addition, Lionheart was the first movie that she wrote as well as directed.
Did She Retire From Acting?
Genevieve says she will retire when she is too weak and weary to carry on with her acting career. However, it has been noticed that she does not feature in as many films as she did in the early to mid-2000s. According to her, this is because she chooses quality rather than the number of movies she appears in. Hence, she needs to be meticulous about the scripts she receives.
Selected Films of Genevieve Nnaji 
Farming (2018)
Lionheart (2018)
The Truth with Olisa (2014)
Doctor Bello (2013)
Half of a Yellow Sun (2013)
Weekend Getaway (2012)
Sacred Lies (2011)
Mirror Boy (2010)
Bursting Out (2010)
Tango with Me (2010)
Ije: The Journey (2010)
Silent Scandals (2009)
Beautiful Soul (2008)
Letters to a Stranger (2007)
30 Days (2006)
Darkest Night (2005)
Critical Decision (2004)
Private Sin (2003)
My Only Love (2003)
Power of Love (2002)
Sharon Stone (2002)
Velentino (2002)
Death Warrant (2001)
Most Wanted (1998)
Ripples (1987)
She Has Won Multiple Awards in Her Career
The 19th Black Reel Awards (FAAAF) for Outstanding Foreign Film/World Cinema Motion Picture (2019)
Africa Magic Viewers Choice Awards for Best Movie West Africa (2016)
Nigerian Entertainment Awards for Half of a Yellow Sun (2014) and Best Actress TV Series (2010)
Nollywood and African Film Critics Awards (NAFCA) for Best Actress Leading Role (2013)
Nollywood Movies Awards for Viewers Choice -Female (2012)
Zulu African Film Academy Awards for Best Actress (2011)
Best of Nollywood Awards for Bursting Out (2011)
Ghana Movie Awards for Silent Scandals (2010)
Africa Movie Academy Awards for Best Actress in Leading Role (2005)
City People Award for Best Actress (2001)
She Had a Career in Modeling and Music 
Genevieve is considered one of the most beautiful women in Nigeria and has made a name for herself in the modeling world. In 2004, she became the Face of Lux in Nigeria, and in 2010, she was named the Face of MUD cosmetics in Nigeria. When she was 29 years old in 2009, Nnaji started her clothing line, St. Genevieve. She uses the proceeds from the line for charity courses.
Although her music career did not turn out as successful as her career in the movie industry, she could be heard outside the shores of Nigeria. Her music career kicked off in 2004 when she signed a record deal with EKB Records of Ghana. The label was responsible for dealing with her debut music album, One Logologo Line. 
The album is an 8-track album that has songs such as:
Me Bre Wo Ft. Obour
Thinking of You Ft. Kojo Antwi
Native Doctor Ft. Dede
One Logologo Line Ft. V.I.P
Bumo it Up
No More
Missing You
Genevieve
Apart from making her music, she was a vixen in the 2008 Fall in Love award-winning song by D'Banj.
Genevieve Nnaji Became A Mother At 17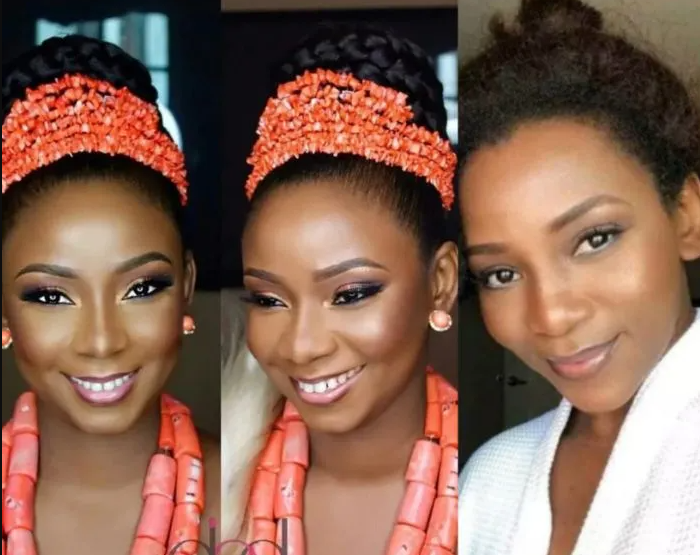 Genevieve was 17 years old when she had her first and only daughter, Theodora Chimebuka Nnaji. At first, the actress did not know that she was pregnant until a few months afterward. She has kept the paternity of her daughter private, but speculations would go on that journalist Dotun Oladipo was the father of Chimebuka – a claim he refuted.
Reports have juggled that Chimebuka became married in 2016 and had her first child, a son, in 2018. This claim has, however, not been confirmed as the public often mistakes her daughter for her younger sister, Dora Nnaji, a makeup artist who owns the NAJ makeup artistry studio in Yaba, Lagos.