Monologues in movies are not uncommon in nature. The movie monologues usually serve to inspire people, to rally people or in some cases, they are used as a battle cry or the moment before vengeance is unleashed.
However, for the fans, we know a good monologue when we hear one and usually, we spend months after trying to recite the whole thing. From a few good men to pulp fiction, here are the top 10 greatest movie monologues of all:
Pulp Fiction – Jules Winnfield (Samuel L. Jackson)
"There's this passage I got memorized. Ezekiel 25:17. 'The path of the righteous man is beset on all sides by the inequities of the selfish and the tyranny of evil men. Blessed is he who, in the name of charity and good will, shepherds the weak through the valley of darkness, for he is truly his brother's keeper and the finder of lost children. And I will strike down upon thee with great vengeance and furious anger those who attempt to poison and destroy my brothers. And you will know my name is The Lord when I lay my vengeance upon thee'.
I have been saying that shit for years. And if you heard it, that meant your ass. I never gave much thought to what it meant. I just thought it was some cold-blooded shit to say to a motherfucker before I popped a cap in his ass. But I saw some shit this morning made me think twice.
See, now I'm thinking, maybe it means you're the evil man, and I'm the righteous man, and Mr. 9 millimetre here, he's the shepherd protecting my righteous ass in the valley of darkness. Or it could mean you're the righteous man and I'm the shepherd and it's the world that's evil and selfish. I'd like that. But that shit ain't the truth. The truth is, you're the weak, and I'm the tyranny of evil men. But I'm trying, Ringo. I'm trying real hard to be the shepherd."
The Silence of the Lambs – Hannibal Lecter (Anthony Hopkins)
"You know what you look like to me, with your good bag and your cheap shoes? You look like a rube. A well-scrubbed, hustling rube with a little taste… Good nutrition has given you some length of bone, but you're not more than one generation from poor white trash, are you – Officer Starling…? That accent you're trying so desperately to shed – pure West Virginia. What was your father, dear? Was he a coal miner? Did he stink of the lamp…? And oh, how quickly the boys found you! All those tedious, sticky fumblings, in the back seats of cars, while you could only dream of getting out. Getting anywhere. Getting all the way – to the F…B…I."
Apocalypse Now – Col. Kilgore (Robert Duvall)
"You smell that? Do you smell that? Napalm, son. Nothing else in the world smells like that. I love the smell of napalm in the morning. You know, one time we had a hill bombed, for twelve hours. When it was all over I walked up. We didn't find one of 'em, not one stinkin' dink body. The smell, you know that gasoline smell, the whole hill. Smelled like… victory. Someday this war's gonna end…"
Taken – Bryan Mills (Liam Neeson)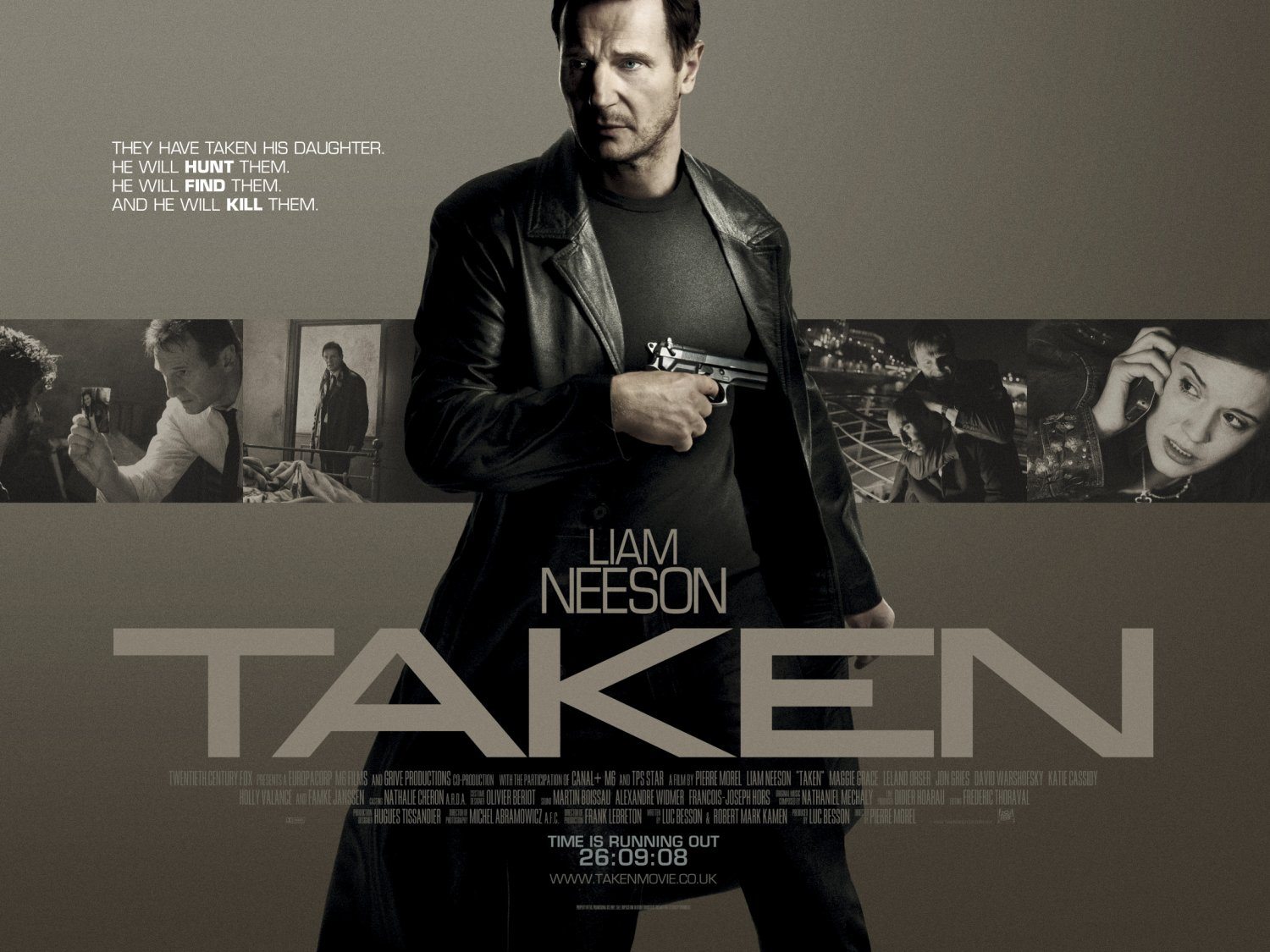 "I don't know who you are. I don't know what you want. If you are looking for ransom, I can tell you I don't have money. But what I do have are a very particular set of skills; skills I have acquired over a very long career. Skills that make me a nightmare for people like you. If you let my daughter go now, that'll be the end of it. I will not look for you, I will not pursue you. But if you don't, I will look for you, I will find you, and I will kill you."
The Shawshank Redemption – Red (Morgan Freeman)
"Get busy living or get busy dying. That's goddamn right. For the second time in my life, I'm guilty of committing a crime. Parole violation. Course, I doubt they're going to throw up any roadblocks for that. Not for an old crook like me. I find I'm so excited I can barely sit still or hold a thought in my head. I think it's the excitement only a free man can feel. A free man at the start of a long journey whose conclusion is uncertain. I hope I can make it across the border. I hope to see my friend and shake his hand. I hope the Pacific is as blue as it has been in my dreams. I hope."
Wallstreet – Gordon Gekko (Michael Douglas)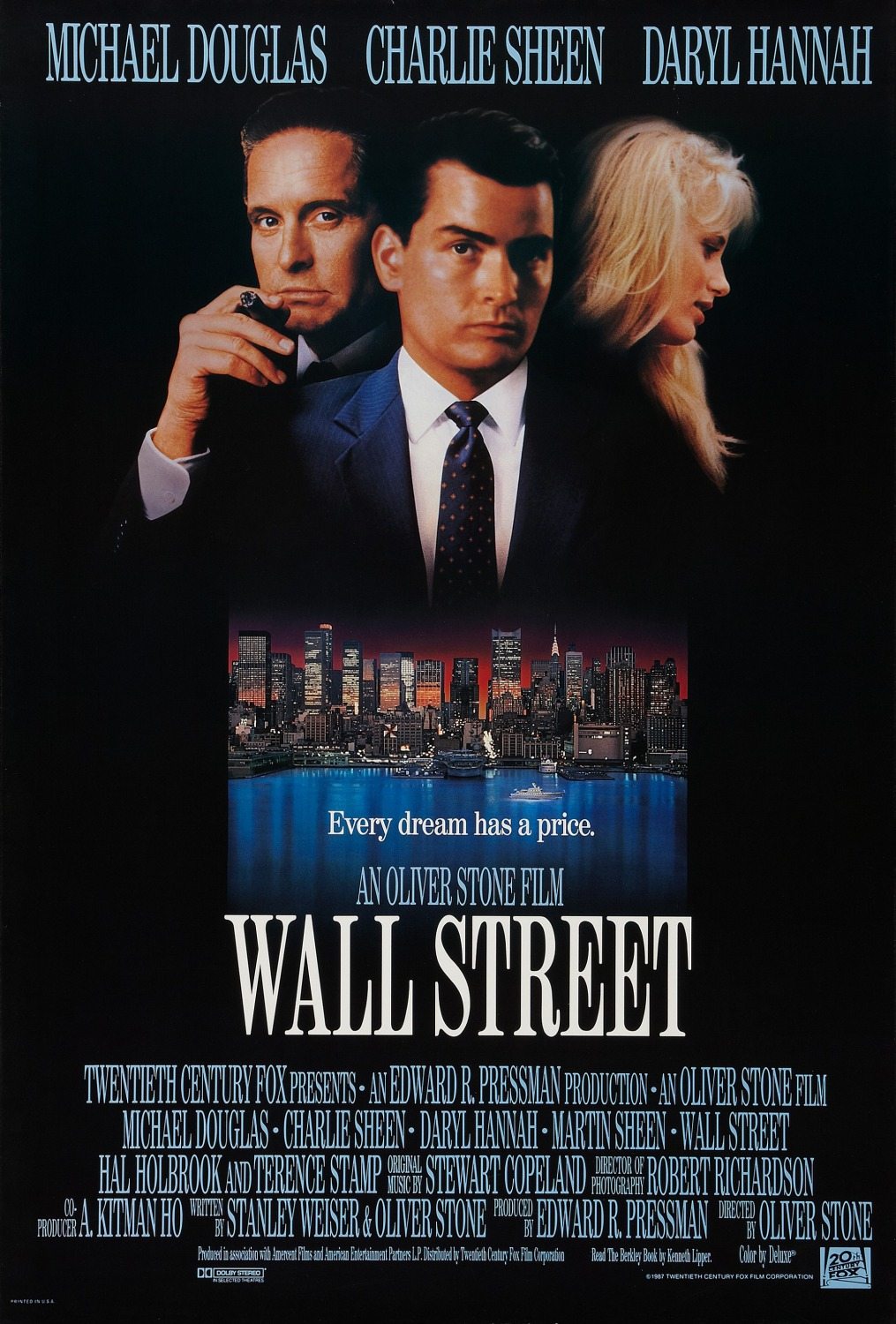 Gordon: "Well, ladies and gentlemen, we're not here to indulge in fantasy, but in political and economic reality. America, America has become a second-rate power. Its trade deficit and its fiscal deficit are at nightmare proportions. Now, in the days of the free market, when our country was a top industrial power, there was accountability to the stockholder. The Carnegie, the Mellons, the men that built this great industrial empire, made sure of it because it was their money at stake. Today, management has no stake in the company! The point is, ladies and gentleman, is that greed – for lack of a better word – is good. Greed is right. Greed works. Greed clarifies, cuts through and captures the essence of the evolutionary spirit. Greed, in all of its forms – greed for life, for money, for love, knowledge – has marked the upward surge of mankind. And Greed – you mark my words – will not only save Teldar Paper but that other malfunctioning corporation called the USA."
Saving Private Ryan – Captain John H. Miller (Tom Hanks)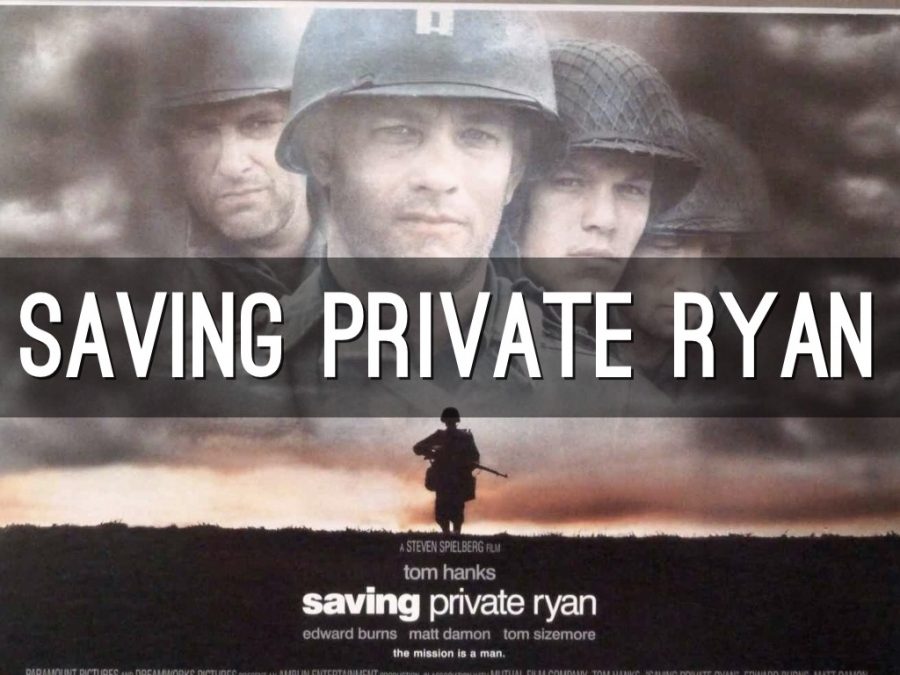 "Mike? What's the pool on me up to right now? What's it up to? What is it, three hundred dollars – is that it? Three hundred? I'm a school teacher. I teach English Composition in this little town called Adley, Pennsylvania. The last eleven years, I've been at Thomas Alva Edison High School. I was coach of the baseball team in the springtime. Back home when I tell people what I do for a living, they think, well, that, that figures. But over here it's a big, a big mystery. So I guess I've changed some.
"Sometimes I wonder if I've changed so much my wife is even gonna recognize me whenever it is I get back to her – and how I'll ever be able to tell her about days like today. Ryan – I don't know anything about Ryan. I don't care. Man means nothin' to me. It's just a name. But if – you know – if going to Remeal and finding him so he can go home, if that earns me the right to get back to my wife – well, then, then that's my mission. You wanna leave? You wanna go off and fight the war? Alright. Alright, I won't stop you. I'll even put in the paperwork. I just know that every man I kill, the farther away from home I feel."
On The Water Front – Terry Malloy (Marlon Brando)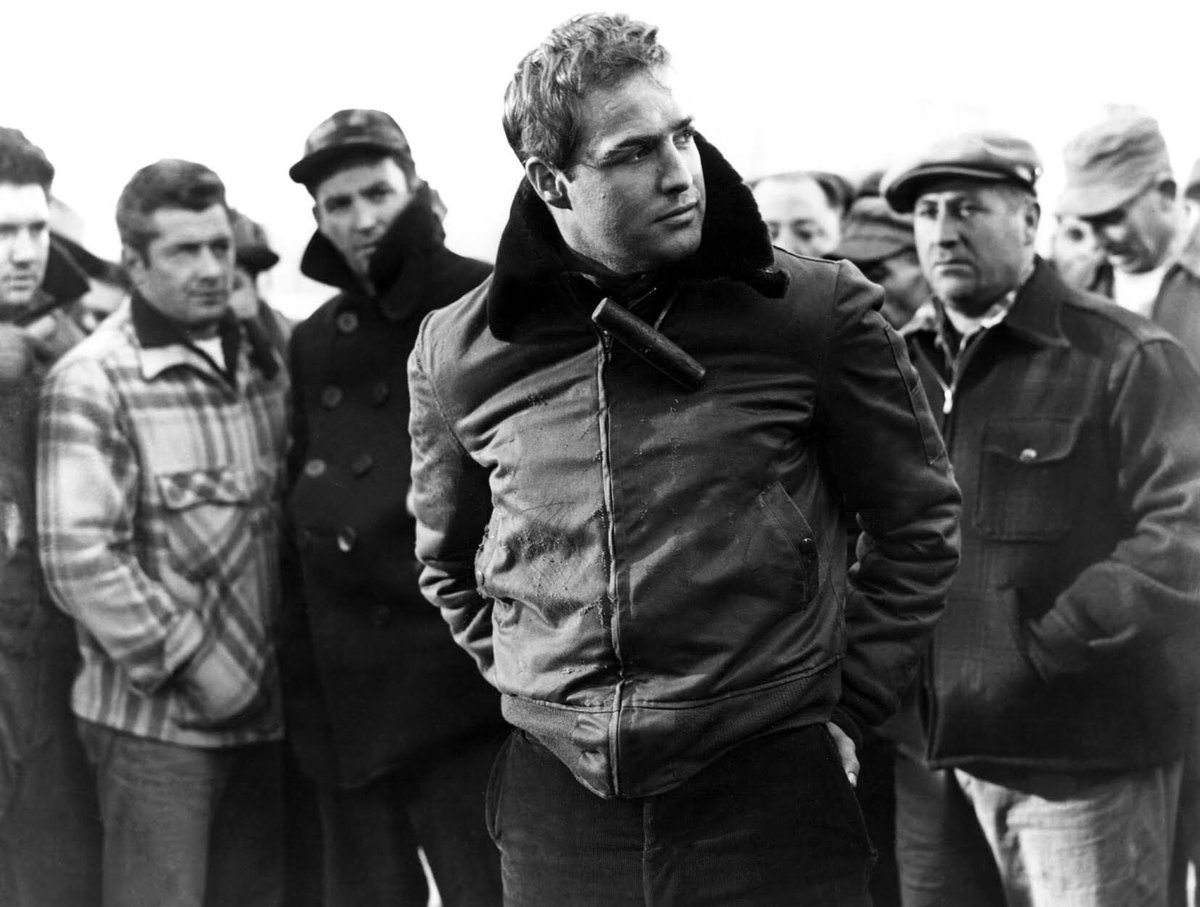 Charley Malloy: "Look, kid, I – how much you weigh, son? When you weighed one hundred and sixty-eight pounds you were beautiful. You coulda been another Billy Conn, and that skunk we got you for a manager, he brought you along too fast."
Terry Malloy: "It wasn't him, Charley, it was you. Remember that night in the Garden you came down to my dressing room and you said, 'Kid, this ain't your night. We're going for the price on Wilson.' You remember that? 'This ain't your night'! My night! I coulda taken Wilson apart! So what happens? He gets the title shot outdoors on the ballpark and what do I get? A one-way ticket to Palooka-ville! You was my brother, Charley, you shoulda looked out for me a little bit. You shoulda taken care of me just a little bit so I wouldn't have to take them dives for the short-end money.
Charley Malloy: "Oh I had some bets down for you. You saw some money."
Terry Malloy: "You don't understand. I coulda had class. I coulda been a contender. I coulda been somebody, instead of a bum, which is what I am, let's face it. It was you, Charley."
Network – Howard Beale (Peter Finch)
"I don't have to tell you things are bad. Everybody knows things are bad. It's a depression. Everybody's out of work or scared of losing their job. The dollar buys a nickel's worth; banks are going bust; shopkeepers keep a gun under the counter; punks are running wild in the street, and there's nobody anywhere who seems to know what to do, and there's no end to it.
We know the air is unfit to breathe and our food is unfit to eat. And we sit watching our TVs while some local newscaster tells us that today we had fifteen homicides and sixty-three violent crimes as if that's the way it's supposed to be! We all know things are bad – worse than bad – they're crazy. It's like everything everywhere is going crazy, so we don't go out anymore. We sit in the house, and slowly the world we're living in is getting smaller, and all we say is, 'Please, at least leave us alone in our living rooms. Let me have my toaster and my TV and my steel-belted radials, and I won't say anything. Just leave us alone.'
Well, I'm not going to leave you alone. I want you to get mad! I don't want you to protest. I don't want you to riot. I don't want you to write to your Congressman because I wouldn't know what to tell you to write. I don't know what to do about the depression and the inflation and the Russians and the crime in the street.
All I know is that first, you've got to get mad. You've gotta say, 'I'm a human being, goddammit! My life has value!' So, I want you to get up now. I want all of you to get up out of your chairs. I want you to get up right now and go to the window, open it, and stick your head out and yell – 'I'm as mad as hell, and I'm not going to take this anymore!'.
A Few Good Men – the iconic scene between Daniel "Danny" Kaffee (Tom Cruise) and Col. Nathan R. Jessep (Jack Nicholas)
Jessep: "You want answers?"
Kaffee: "I think I'm entitled."
Jessep: "You want answers?"
Kaffee: "I want the truth!"
Jessep: "You can't handle the truth! Son, we live in a world that has walls. And those walls have to be guarded by men with guns. Who's gonna do it? You? You, Lt. Weinberg? I have a greater responsibility than you can possibly fathom. You weep for Santiago and you curse the Marines. You have that luxury. You have the luxury of not knowing what I know: that Santiago's death, while tragic, probably saved lives. And my existence, while grotesque and incomprehensible to you, saves lives…You don't want the truth.
"Because deep down, in places you don't talk about at parties, you want me on that wall. You need me on that wall. 
We use words like honour, code, loyalty…we use these words as the backbone to a life spent defending something. You use them as a punchline. I have neither the time nor the inclination to explain myself to a man who rises and sleeps under the blanket of the very freedom I provide, then questions the manner in which I provide it! I'd rather you just said thank you and went on your way. Otherwise, I suggest you pick up a weapon and stand a post. Either way, I don't give a damn what you think you're entitled to!"
Kaffee: "Did you order the code red?"
Jessep: "I did the job you…"
Kaffee: "Did you order the code red?"
Jessep: "You're goddamn right I did!!"