Williams Uchemba's father is Chief Uche-Mbah while his mother's name is not known. He got married to Brunella Oscar in November 2020 and in 2022 they welcomed their first child, a daughter named Chikamara Isabella Uchemba. 
Uchemba is without question a multi-talented, attractive, and hilarious young fellow presently cutting a specialty for himself and brand name in Nollywood and the Nigerian Entertainment industry all in all. The talented entertainer is famous for the magnanimous business astuteness that has made him a notable visionary business leader. He is likewise a universally referred to figure as a UN Youth Representative.  His recent rise to fame in the entertainment industry aided the search to know his family. Well, as a matter of fact, the actor and comedian have more than enough to let the world know about his family and relationships.
Williams Uchemba Hails from a Family of Six
Williams Uchemba is from Umueze village, Obazu Mbieri, in the Mbaitolu Local Government Area of Imo State, South-East Nigeria. Although the entertainer is yet to speak on his family's wealth, there is no doubt that his parents are wealthy and enlightened to have supported and fended for his needs. Talking about his siblings, we know he has two older siblings whose identities are not yet known. His other sibling who is well known was at a time an actress in Nollywwod.
Williams' Sister, Sandra Uchemba was an Actress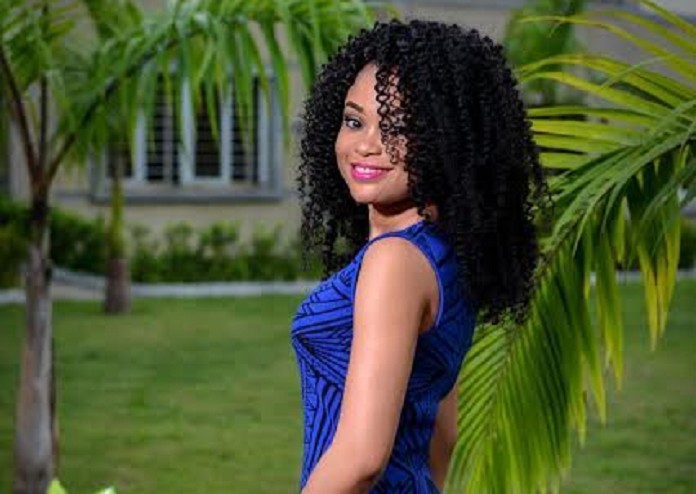 The entertainer has a younger sibling who looks like him. She is Sandra Uchemba who celebrates her birthday on the 22nd of May. She holds a Bachelors's and Masters's Degree in Business Administration.
Although she came to Nigeria for her brother's wedding, she is, for the most part living abroad in the USA. Sandra has Uchemba starred in films like "Prophecy," alongside Genevieve Nnaji, and also "All I Ever Wanted," in which she played Mercy Johnson's stepdaughter was her last film.
Be that as it may, most Nigerian movie lovers know more about Williams than Sandra since the latter quit acting many years back. Sandra is presently an Agro-entrepreneur who resides in Dublin, Ireland.
Meet Uchemba's Father, Chief Uche-Mbah
There is almost no known information about the parents of the actor, but recently, on father's day celebration, Williams posted photos of two male figures who have played fatherly roles in his life. His biological father, who he revealed his name to be Chief Uche-Mbah, and the second his spiritual father, Dr. David Ogbueli.
Williams appreciated God for permitting his dad to meet his mom, as their association brought him into the world. He also appreciated his spiritual dad, Dr. David Ogbueli, for being a decent guide and educator. Dr. David Ogbueli is the founder and head Pastor of Dominion City.
Williams and his father presently share a very close relationship even despite being separated from his mother. In an interview, the entertainer spoke of how well he communicates with his father and how well the man has played a meaningful role in his career. Williams, however, noted that his father was initially against his venture into acting. He described his father as one of those parents who never saw acting as a reasonable career path for him to follow. Now, his career successes and fame have turned his father into his biggest fan.
Williams Uchemba's Mother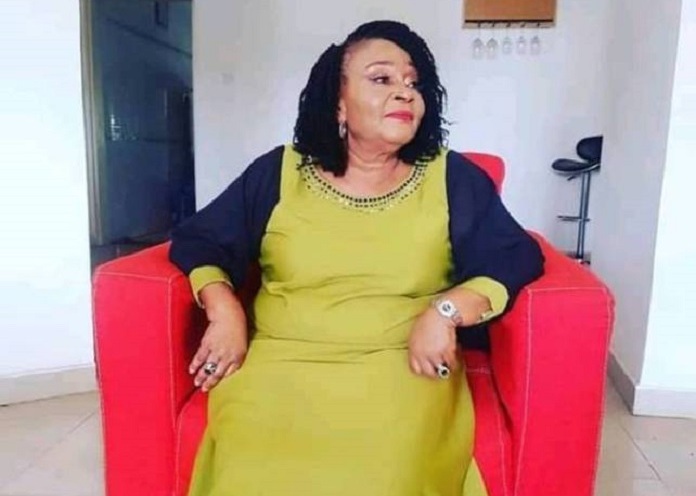 Unfortunately, no relevant information is known about who his mother is, as Williams Uchemba has chosen not to reveal who she is, even though she was spotted alongside his sister Sandra at his glamorous wedding. In a short interview, Williams talked about his mother, describing her as one who is very supportive of her children's career path as long as they are doing the right thing. He said while his father was against his venture into acting, his mother solidly supported him and his younger sister's ambitions.
However, Williams' parents' unfortunate separation was beneficial to him as while living with his mother, he could pursue his acting career. Eventually, it paid off to him, and both his parents are very proud of him.
Why His Parents Separated
Williams's father and mother got separated while he was still very young. Although the actor is yet to reveal the actual cause of his parent's failed marriage, he has always hinted at how the two work together when it comes to matters that involve him and the rest of his siblings.
Talking about how his parents' divorce affected him, Williams noted that although his father was not comfortable with his choice of career in the entertainment industry, his mother supported him all the way until his father eventually succumbed. Today, they are both proud of his success, and together, they are there to see him through every step of his journey to greater success.
How Old is Williams Uchemba's wife, and What does She do for a Living?
News about Williams Uchemba and his beautiful 31 years old wife, Brunella Oscar, made headlines in November 2020, when the two tied the knot in a beautiful wedding ceremony. Starting from his engagement in October in the same year, the William-Oscar's union attracted fans shocked at how the two kept their relationship a secret for such a long period of time.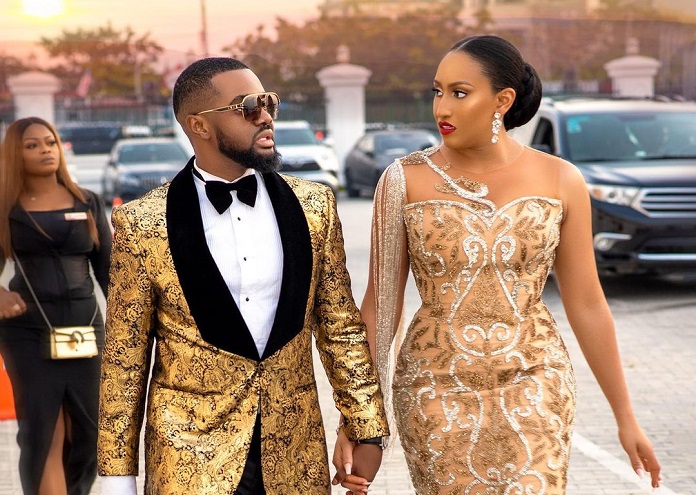 William's wife, Brunella Chinelo Oscar was born on 20th, April 1992. She is the daughter of Mr. and Mrs. Oscar Nwaolisa, who hails from Alor, a town in Idemili, South of Anambra State. Brunella has three siblings, a brother, and 2 sisters. She was raised outside Nigeria, and she had her education in England.
She has a Bachelor's Degree in Biomedical Science from Anglia Ruskin University and a Master's Degree from Hull York Medical School. She is a Physician at Hull York Medical. Nothing much is known about her past until her union with Uchemba helped her gain media exposure. Before her marriage to the actor cum comedian, she earns over £40,000 each year as per Glassdoors' data on specialist salaries in the UK.
How Williams Uchemba Met His Wife Brunnella Oscar
On November 22, 2016, Brunella Oscar was surfing through Facebook arbitrarily and saw a video of Williams Uchemba doing his typical gospel lecturing and exhorting youngsters. She was snared to watch the video and 30 seconds into the 15 minutes video, she heard a voice say, "This is your husband."
At that point, Brunella had no clue about what Williams' identity was, never even knew about his name; however, she wanted to send him a message on Facebook to appreciate him for his video. She tapped on the name and saw it was a "parody page." She communicated something specific but was not anticipating an answer from him as she assumed within her that Williams was a motivational speaker of some sort.
Energized, Brunella went to class the following day and told her pals she had met her better half; however they thought she was insane. At the time, she had begun her MSc. Degree at Hull. Williams later sent a reply via the parody page, asking her where she's from.
One thing led to another, and they clicked over time. Shortly afterward, a relationship started. They made video calls routinely and became acquainted with one another. Convinced within her that Williams was her husband, Brunella only needed to wait and let their friendship grow naturally until God revealed it to Williams. Williams and Brunella only met each other for the first time in January 2017, and today, they are living together as a couple.
Their Lavish Wedding Ceremony
The couple's traditional and church wedding ceremony made a major hit on various social and electronic media. Not only were they outstanding in their colorful dresses, but Williams and his wife also pulled a lot of crowd that mostly involved top Nigerian celebrities.
While the traditional marriage took place at the bride's hometown, Alor in Anambra state, the church wedding was at Dominion City Church, Lekki Epe expressway, and was officiated by the church's senior pastor David Ogbueli. He had Falz, Ayo Makun, Peter Okoye, Banky W, and Frank Edwards as his groomsmen.
Life After Marriage – What is Williams and Oscar up To?
The couple has since stepped into the next phases of their lives together, enjoying and maintaining the vows they made to each other. So far, there have been no known quarrels or misunderstandings between the beautiful couple, which hints that their marriage is going smoothly.
They have served their fans a few couple goals as they had their honeymoon in two urban countries on two distinct continents. Dubai has been the hotspot and the go-to place for newly wedded couples looking for luxury places to spend their honeymoon, and Williams and Brunella were not to be left out on the trend.
The couple also spent quality time in Cape Town, South Africa, shortly after departing the UAE. The city is one of the most glamorous places in Africa and an amazing place where both newly wedded and old couples come to relax and have fun.