Chioma Chukwuka (born 12 March 1980) is a 43-year-old Nigerian actress, director, and movie producer known for her outstanding performance in different Nollywood films such as The Apple, Omo Ghetto: The Saga, and Wives on Strike 1, among others. 
Chioma's career, which has lasted for over two decades, has exposed her to winning awards and featuring in many films. Besides her acting career, she is also an influencer, teacher, and speaker. In addition, she is known for several other things that include keeping her private life close to her chest. In this regard, her family life remains a bit of a mystery to many. However, the mystery surrounding some parts of life is revealed here.
Summary of Chioma Chukwuka's Biography
Full Name: Chioma Chukwuka-Akpotha
Date of Birth: 12 March 1980
Age: 43
Place of Birth: Lagos, Nigeria
Ethnicity and State of Origin: Igbo, Anambra State
Occupation: Actress, director, producer, and speaker
Husband: Franklin Akpotha
Children: 2
Chioma Chukwuka is Currently 43 Years Old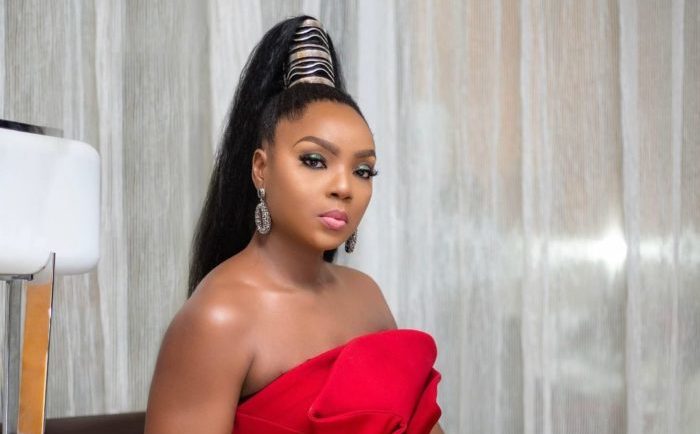 Currently 43 years old, Chioma is definitely one celebrity who doesn't seem to age. This is perhaps one of the major reasons she is a versatile actress who can easily fit into any role. She has featured as a schoolgirl, a wife, a lady in her 20s, 30s, and more.
Her age has been one of the major talked about things in her life, especially because she has features that could easily pass for a woman below her age. At 43, she has accomplished a lot in the movie industry, where she has featured in more than 300 movies, produced a handful of movies, and still counting. She has also gained many award nominations over the years.
She Hails From Oraifite, Anambra State, Nigeria
Chioma Chukwuka was born in Lagos on March 12, 1980, as the eldest of the five children born to Mr. and Mrs. Leonard Chukwuka. She is of Igbo ethnicity and hails from Oraifite, Ekwusigo Local Government Area of Anambra State, even though she was born and raised in Lagos. Still in Anambra, she attended an all-girls secondary school in Onitsha, Anambra – one of the major economic centers in Nigeria.
Growing up, Chioma had a flair for arts and would go on to sing and act in the presence of people. Before she made a move to become a professional actress, however, she attended several schools. She first attended Onward Nursery and Primary School, Lagos, after which she attended Federal Government Girls College Onitsha, Anambra.
Chioma did not study theatre arts like many other Nigerian actors but graduated with a  B.Sc. in Banking and Finance from Lagos State University. She loved figures and wanted to combine acting and working in the bank. Nevertheless, acting took a better part of her heart, and in 2000, she got a role in The Apple, which became her first movie.
Meet The Parents And Siblings of the Actress
Chioma Akpotha hails from a close-knit family. Even though her family members have remained private, she has revealed them several times on social media. She has two sisters Ify Chuckwuka and Oge Alfred. Also, she has two brothers, Tochukwu Chukwukwa and Chiagozie Chukwuka.
Her mother, Ugomba Chukwuka, was a professional cook who owned a restaurant. Details about her father's career and life remain unknown. However, Chioma's parents have always been keen on education and encourage all their children to go to school no matter what they intend to become. This is one reason she didn't start her acting career in the late 1990s, but in 2000, even though she was already in the industry.
Chioma Chukwuka Has Been Married to Franklin Akpotha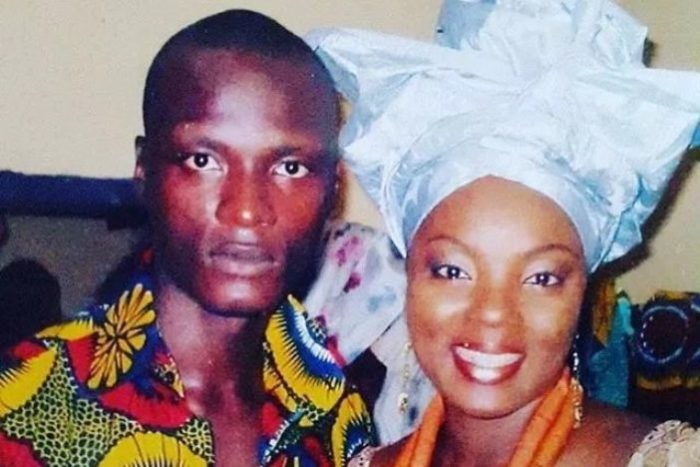 In 2006, six years after she began her career in the movie industry, Chioma became married to Franklin Akpotha. Franklin is a private person whose life is at the far ends of the media. As a result, not much is known about him. However, Chioma has described him as a fun-loving person, a good husband, a good father, and packed full of understanding and tolerance.
Franklin and Chioma have two children, and both are kept away from the public. However, she attended the Africa Movie Academy Award of 2007, where she won in the category of Best Actress in a Leading Role while pregnant. She later gave birth to a son the same year in April. They also welcomed their second child, a daughter, in 2009.
She Has Been Active in the Nigeria Movie Industry Since 1998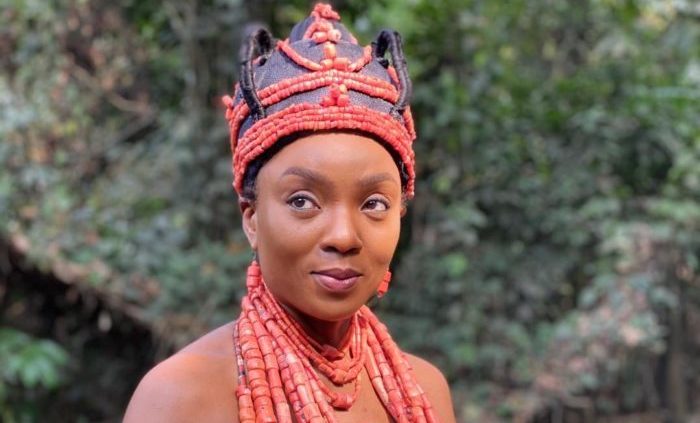 Chioma made her debut in Nollywood in 2000 when she became part of 'The Apple' in 2000. Before then, she was an actress whose works were mostly done on stage. In 1998, she had the opportunity to become part of movie-making, but her parents wanted her to take more time before heading for the big screen.
Since the inception of her career, the actress has starred in many highly acclaimed movies and TV shows. She has also directed and produced some movies, which are also successful. Through her exploits in the movie industry, she has been regarded as one of Nigeria's most prominent and successful actresses.
Chioma Chukwuka's Top Films
Omo Ghetto: The Saga (2020)
Void (2019)
Rain of LOVE (2019)
The Ghost and the Tout (2018)
Desperate Twins (2018)
Bird Watcher (2017)
Wives On Strike 1 (2016)
Aziza (2014)
Games Men Play (2006)
Naked Sin (2006)
Sins of Flesh (2005)
Promise & Fail (2004)
The Apple (2000)
The Handkerchief (2000)
Movies Produced By Chioma Chukwuka
On Bended Knees (2013)
Cry of the Dead (2016)
Choked (2017)
Bird Watcher (2017)
For Want of a Queen (2019)
In Your Dreams (2019)
Rain of LOVE (2019)
Dark Cloud (2019)
She Has Several Awards and Endorsement Deals with Top Brands
As an actress, Chioma Chukwuka has won the following awards:
Best Actress in a Leading Role – Sins of the Flesh (Africa Movie Academy Award, 2007).
Best Actress in a Leading Role (Afro Hollywood Award, 2010).
She has been nominated in the following categories for her endorsement deals:
Brand Ambassador of the Year – Omo (Exquisite Lady of the Year 'ELOY' Awards, 2014).
Brand Ambassador of the Year – Harpic (Exquisite Lady of the Year 'ELOY' Awards, 2012).
Chioma has also signed endorsement deals with the following brands:
Erisco Foods
Globacom Nigeria
Omo Detergent
Harpic Cleaner
Chioma Chukwuka Was A Gulder Ultimate Search Contestant In 2010
It was the maiden edition of the Gulder Ultimate Search Showdown in 2010 when Chioma Chukwuka and 10 other celebrities participated. She couldn't make it to the finals before she got evicted. The quest of 7 million Naira had other contestants such as Daddy Shockey, Muma Gee, Emeka Ike, Funke Akindele, Bob Manuel, Darey Art Alade, Weird MC, Princess, and Abass Obesere. The reality TV show was hosted by Genevieve Nnaji and won by Emeka Ike.
She Has Kept Herself Away From Controversies By Turning Down Some Roles
One of the most difficult things to find Chioma in is being involved in controversies of any sort. She has managed to keep her life in check and keep her name away from making controversial headlines. Similarly, her roles are mostly of a good and modest lady. Although she is versatile and may fit into different roles, she would not accept the roles that would make her smoke.
Her Life As A Capacity Builder And Public Speaker
Adding to the list of things contributing to Chioma's rise to fame are her skills in public speaking and capacity building through Masterclass with Chioma. The program aims at educating and empowering people who intend to venture into the art of acting and movie making. Its other objectives are investing in creative youths, mentoring opportunities, networking among successful and aspiring talents, and developing the entertainment industry of Nigeria.