We all love romantic movies, don't we? The best romantic Nigerian movies Nollywood has to offer are movies that anyone should not miss.
This is a never-ending list of classic romantic Nigerian movies. We've taken our time to bring you the very best of the very best Nigerian romantic movies that you can watch anytime and still feel like they just hit the box office.
We'll continue to add new ones as we come across these romantic movies, so keep checking back, and feel free to make suggestions. Please tell us what you think of our list of the most romantic Nigerian movies anyone can see or watch online for free.
Do we need our heads examined for leaving out movies like 'Sarafina'? Speak to us on Facebook or on Twitter or simply leave a comment below.
Here's what the BuzzNigeria movie critics think are the 10 most romantic Nigerian movies.
Isoken
The movie Isoken is about a beautiful, successful lady by the name "Isoken" who at 34, is still unmarried. Eventually, at her youngest sister's wedding, her overbearing mother thrusts her into an orchestrated matchmaking with the ultimate Edo man, Osaze.
Osaze is handsome, successful and from a good family, making him the perfect Nigerian husband material. Just when you think she has finally found Mr Right, Isoken meets Kevin who she finds herself falling in love with and he just might be what she truly wants in a partner. The only problem is, not only is he not an Edo man, he is Oyinbo.
Cast
Dakore Akande as Isoken, Joseph Benjamin as Osaze, Marc Rhys as Kevin, Funke Akindele as Agnes, Damilola Adegbite as Joke, Lydia Forson as Kukua, Tina Mba Mama as Isoken, Patrick Doyle as Papa Isoken.
Falling
The movie tells the story of a young couple Muna and Imoh who are the perfect lovebirds. But tragedy strikes as Imoh has an accident on his way to work went into a coma. His loving wife Muna battles financial challenges to pay his bills until the hospital threatens to take him off life support if she fails to pay. She runs to her father Mr Mba and he gives her some money that bought Imoh one more month of life support.
Worrying about Muna's obsession with her husband's health, her sister Tina invites Muna to the club where she meets Yemi. She tries to keep at arm's length, but Tina tells him about Imoh since he is a medical doctor. Months later, Muna and Yemi become really close and have sex which resulted in a pregnancy. At the point Muna finds out she is pregnant, Imoh wakes up from his coma and insists she terminates the pregnancy, but Yemi is having none of that.
Cast
Adesua Etomi as Muna, Blossom Chukwujekwu as Yemi, Kunle Rhemmy as Imoh, Kofi Adjorlolo as Mr Mba, Tamara Eteimo as  Tina, Desmond Eliot as himself.
When Love Happens
The movie tells the story of a 28-year-old event planner who feels the clock ticking on her chances of getting married. With a friend getting engaged and being tasked to handle the wedding, she starts online dating and a Vlog of her journey. After lots of dates, she has a real chance at love.
Cast
Weruche Opia as Mo, OC Ukeje as Dare, Beverly Naya as Jennifer, Oreka Godis as Tseju, Gideon Okeke as Tobe, Desmond Elliot as  Lanre, Wale Ojo as Mr Laguda.
Weekend Getaway  
Five couples with relationship issues spend the weekend in a plush, exotic hotel. A bored bachelor meeting his online love, a married couple looking to revive the spark in their relationship, and a wealthy cougar descend upon the tropical paradise that is Le Meridian Hotel in Akwa Ibom for a weekend getaway.
Cast
Genevieve Nnaji, Ramsey Nouah, Monalisa Chinda, Ini Edo, Uti Nwachukwu, Beverly Naya, Alexx Ekubo, Bryan Okwara, Uru Eke, Ekere Nkanga, Ime Bishop Umoh, Bobby Obodo.
The Wedding Party
Dunni, a 24-year-old art gallery owner and only daughter of her parents, Engineer Bamidele and Mrs Tinuade Coker, is about to marry the love of her life, IT entrepreneur Dozie, the handsome son of Chief Felix and Lady Obianuju Onwuka.
The couple took a vow of chastity and are looking forward to a ground-breaking first night together as a married couple. Between matchmaking attempts on the bridal train, a wedding planner on a mission to succeed, the unruly behaviour of some 'village' guests much to Tinuade's horror, Dunni's uncertainty about her new husband's faithfulness during the time of their courtship, make us wonder if their love will get through their wedding reception unscathed.
Cast
Adesua Etomi as Dunni Coker, Banky Wellington as Dozie Onwuka, Iretiola Doyle as Lady Obianuju Onwuka, Richard Mofe­Damijo as Chief Felix Onwuka, Sola Sobowale as Tinuade Coker, Alibaba Akporobome as Bamidele Coker, Beverly Naya as Rosie, Zainab Balogun as Wonu, Daniella Down as Deardre Winston, Kunle Idowu as Harrison, Emmanuel Edunjobi as Pastor Leke, Somkele Iyamah as Yemisi, Ayo Makun as MC, Enyinna Nwigwe as Nonso Onwuka, Ikechukwu Onunaku as Sola Akinyemi.
See Also: Top 10 Nigerian Yoruba Movies
Lonely Hearts – Romantic Nigerian Movies
Charles and Yemi compete for Aima's attention. At first, they pretend they're gay but when Aima learns the truth, it's on.
Aima happens to be a writer for a magazine. She interviewed "Tiana," who is some sort of celebrity. Tiana discussed an affair she had with a younger man that ultimately ruined her marriage. She revealed all of the details except the identity of the man. Aima's boss orders her to find and reveal his identity.
Aima also has to deal with her drug addict sister Lizzy who only calls when she needs money. She wound up leaving town owing to her dealer and landlord.
Another storyline focused on Debbie who is a movie director married to an abusive husband. After one hit too many, Debbie made a powerful move and left. Shortly after, she found love again.
Cast 
Belinda Effah as Aima, Okey Uzoeshi as Yemi, Morris Sesay, Perez Egbi, Barbara Soky as Tiana, Ime Bishop Umoh, Uche Jombo as Lizzy, Desmond Elliott, Ini Edo as Debbie, Kenneth Okolie as Charles.
Lonely Heart
A beautiful, intelligent but overzealous young businesswoman who runs her company and her love life like a drill sergeant. Will she ever find love this way or she will have to live with loneliness for longer?
Cast:
Stephanie Okereke, Olu Jacob, Ini Edo, Emeka Enyiocha, Moses Armstrong and Fina Peters.
Before the transition to cable subscription, Youtube Entertainment and modern cinema screening, Nollywood movies packed in DVD's were the pride of every home across the country.
While some say there is a huge difference between Nigerian movies and Nollywood movies, irrespective of whatever term you choose to use, both refer to movies made by Nigerians featuring Nigerians.
Now with Iroko TV at your fingertips and other movie streaming and downloading platforms, getting DVD versions of some old Nollywood movies might be a big hurdle to cross, however, there are some movies that deserve to be saved in DVD's so it can be watched over and over again.
Letters to a Stranger
Featuring the veterans in the industry – Genevieve Nnaji, Yemi Blaq, Fred Amata, Joke Silva, Elvina Ibru, and Ibinabo Fiberesima, Letters to a Stranger tells the story of Jemima whose love life with her boyfriend, Fredrick is dependent on Fred's mother as she dictates their every move.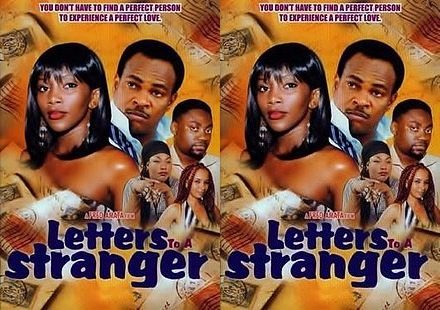 The movie was produced in the year 2007 and had Special Appearances from the likes of Segun Arinze and D'Banj the Koko master.
Keeping Faith
Spanning over 10 years, the title, Keeping Faith still rings a bell even though most people may not remember in detail what the movie was all about.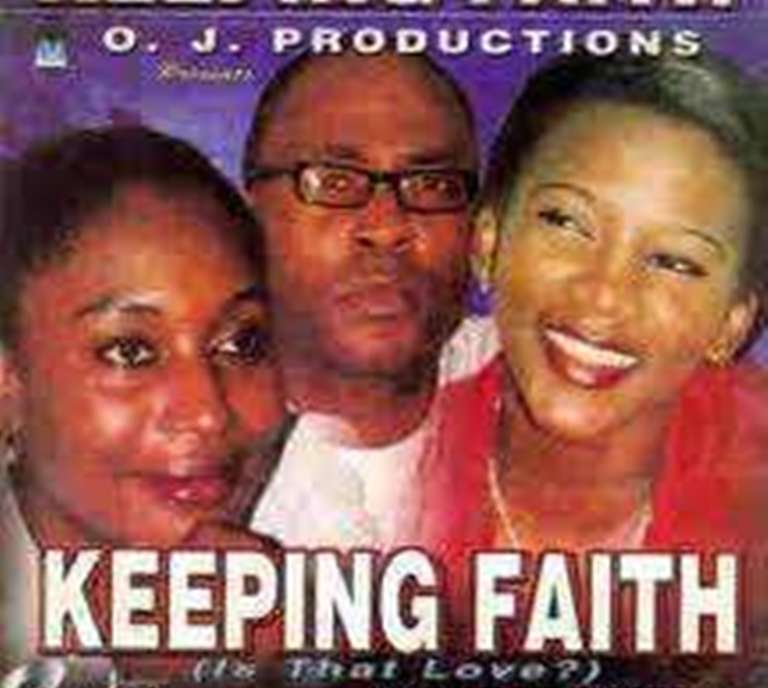 Co-starred by Nollywood's most loved screen couple, Genevieve Nnaji and Richard Mofe-Damijo, Keeping Faith tells the story of Nadine and all the works, efforts, and drama she put in, to literally keep her man, Princewill.
The movie throws light on the fact that while a woman may try several means; Love portion, food, and sex, in order to keep a man, it's actually the simplest things that can make him stay.
See Also: 20 Best Nollywood Movies to Watch online for Free
Flower Girl
Flower Girl is a more recent movie [2013] than the above and features Tinsel stars Damilola Adegbite and Chris Attoh [Now a couple].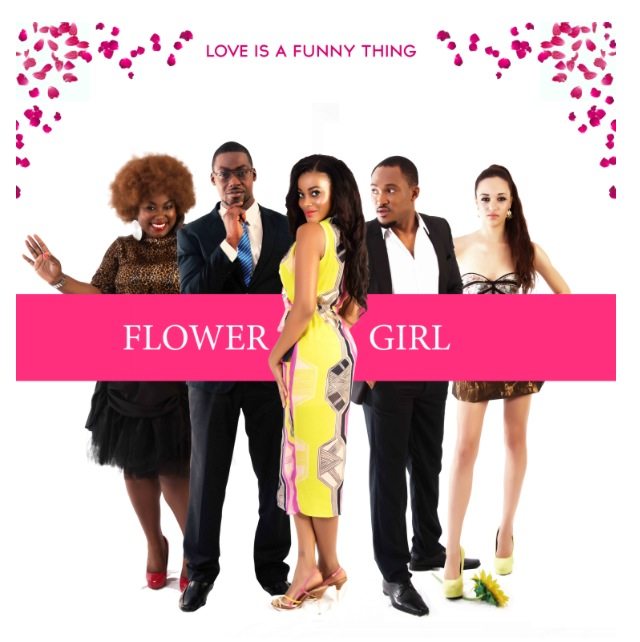 The romantic comedy is based on the story of Kemi who is dying to get married to Umar, a young career-driven man.
Watching the movie for the first time evokes so much love, watching it all over again triggers questions as to the screen relationship between Dami and Chris that led them to the altar in reality.
Knocking On Heaven's Gate
This romantic love story by Emem Isong is responsible for the screen breakthrough of Nollywood actress Adesua Etomi, as both her acting and singing skills were well explored.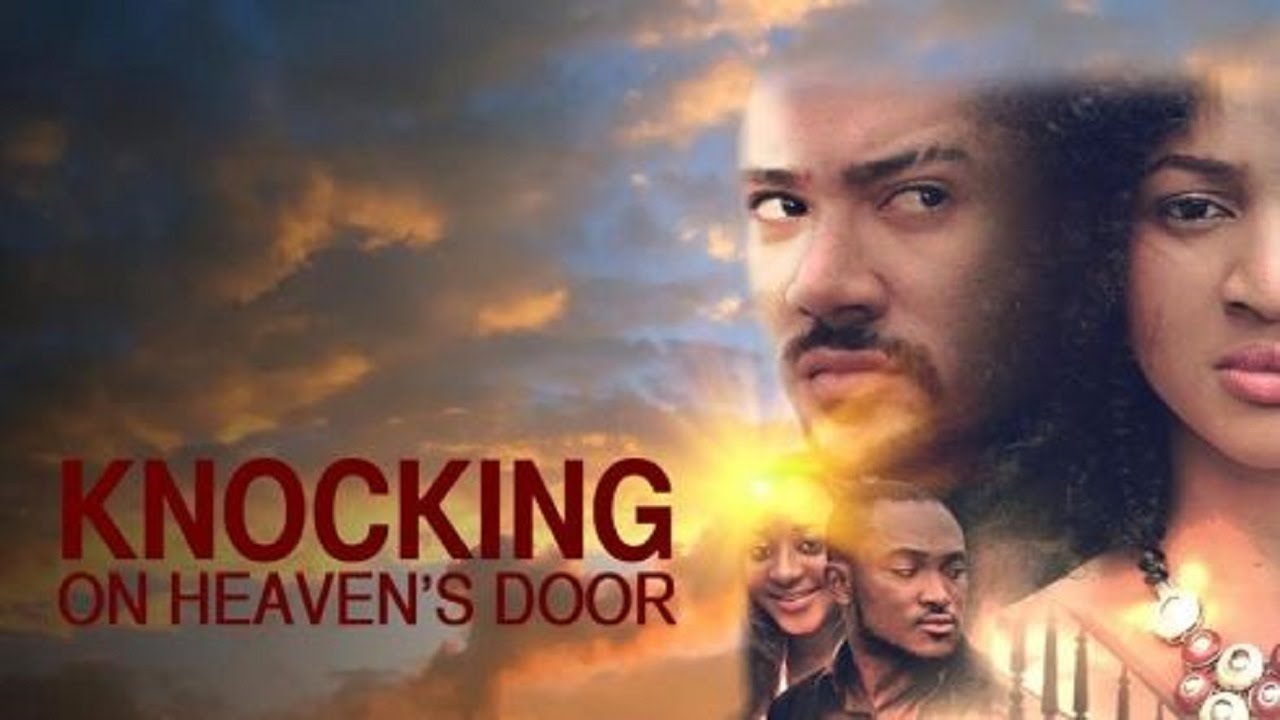 Also featuring, Majid Micheal, Ini Edo, and Blossom Chukwujekwu, the movie tells the story of a couple, made of a choir director and choir singer, whose marriage seemed perfect to the world, but was being eaten deeply by domestic violence.
Eventually, the woman falls into the hands of a music producer who plans to steal her heart away from her husband, deliver her from the abuse as well as change her genre of music.
Bonds of Love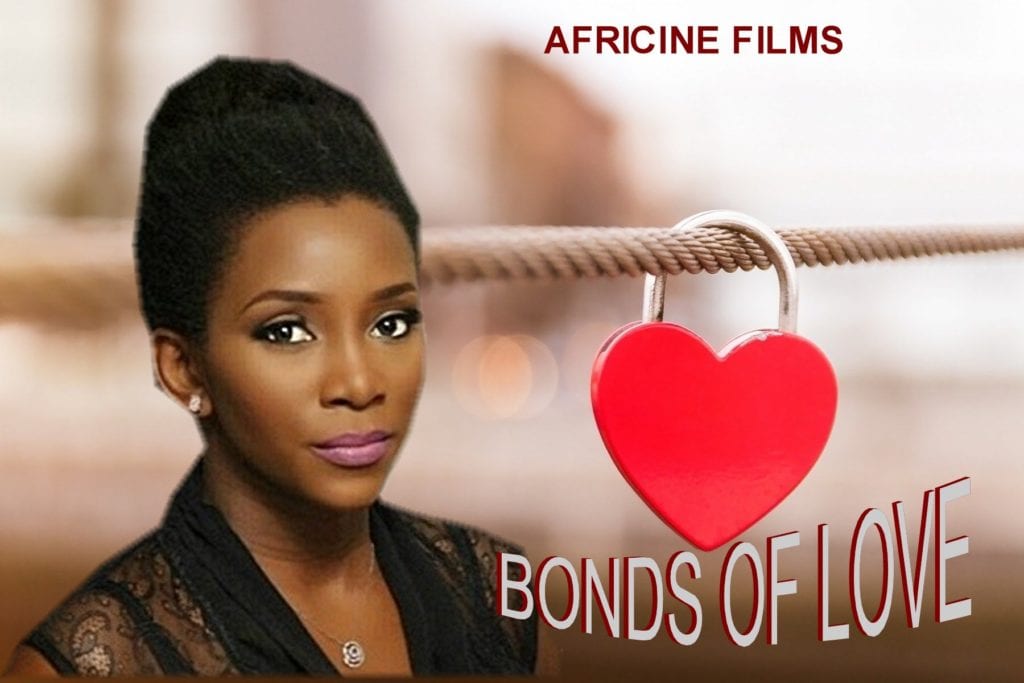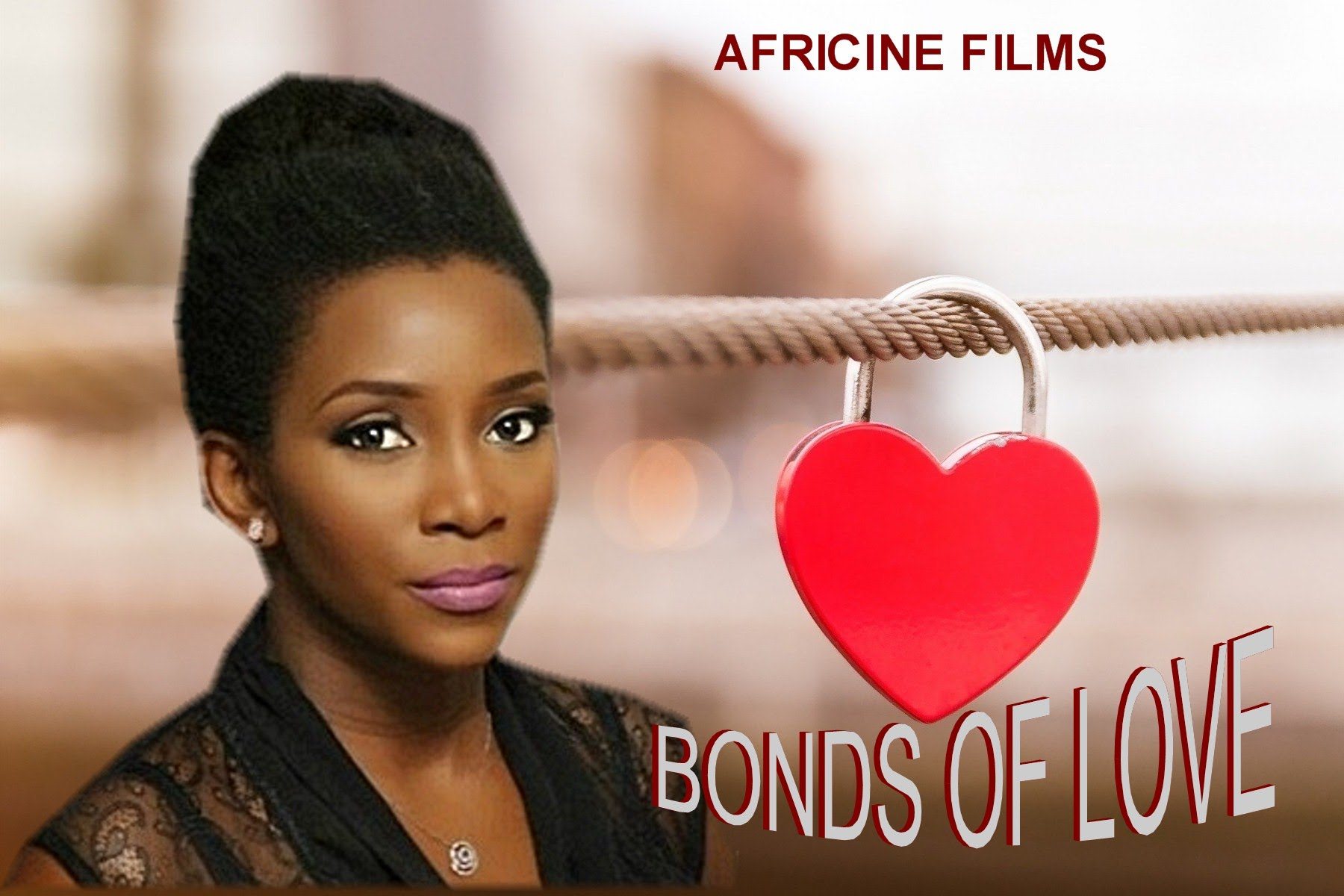 This is a movie from 2016 and still remains a classic.  Featuring the love goddess, Genevieve Nnaji and Emeka Ike as the lead actors, Love Bond portrays how deep and how far lovers can go just to be with each other.
When Love Happens
When Love Happens is a typical 'RomCom' and like the name implies love can happen anywhere when you least expect it. In the plot, Moduroti AKAa Mo goes on a relationship expedition when she's hired to plan her long-time friend's wedding.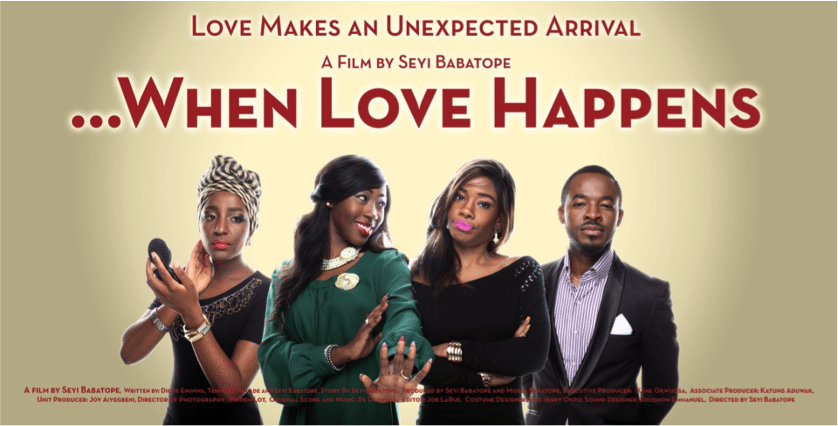 Little did she know that she didn't have to look far because what she needed was just at her fingertips. The movie features Beverly Naya, OC Ukeje and more.
Dumebi
Directed by Tchidi Tchikere, Dumebi The Dirty Girl remains one of the most popular features of Mercy Johnson and led her to win an award at the AMVCA 2013.
Released in 2012, Dumebi, after attracting the love of a rich man in part 1, returned with a second part Dumebi Goes To School, and both parts were a buzz for a long time.
The Contract
The Contract is a romantic Nigerian-Ghanian movie produced by Yvonne Okoro and also stars the Ghanian actress alongside Nigeria's Joseph Benjamin.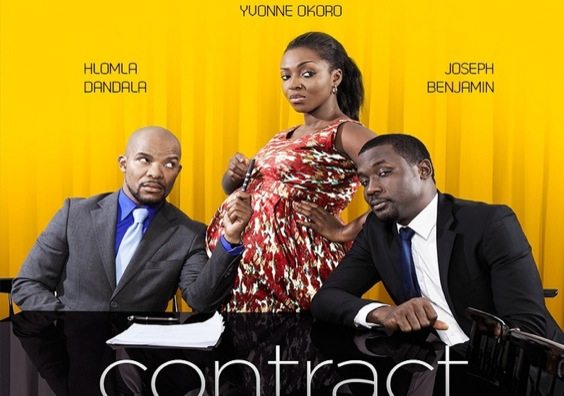 The movie is centered around a funny contract involving pregnancy and a baby which was later discovered to be a set of twins.
The contract didn't cover 'twin' terms and this leads to issues regarding the ownership of the babies and how they would be shared among the contractor and the contractee.
Still on Nollywood movies, you can watch see 'The Wedding Party on YouTube.