Somadina Adinma (born 8 May 1999) is a Nigerian actor and model from Anambra state. He is popular for the many roles he has played in Nollywood films from the time he was a little boy.
While some people never live to attain stardom, some are fortunate enough to do so at very tender ages. Somadina Adinma is one of the few Nigerian celebrities that came into the limelight as child actors. His talent as a young actor made way for him, and he has remained in the industry and has continued to grow and improve on his acting skills. For a career that has lasted close to two decades, he has gained massive popularity as an actor, and he is doing very well.
Profile Summary of Somadina Adinma
Born: 8th May 1995
Age: 28 years old
State of Origin: Anambra
Nationality: Nigerian
Alma mater: Nnamdi Azikiwe University
Occupation: Actor, Model
Marital Status: Single
Active Years: 2003 to date
Somadina Hails From Anambra State, Nigeria
The good-looking Nollywood celebrity hails from Neni in Anaocha LGA of Anambra state. He was born in Lagos on the 8th of May 1995, and he is currently 28 years old. Somadina was not born in 1999, as some news sites claim. He was born into a family of four. However, he lost his dad, making him, his mother, and his older brother the only surviving members of their nuclear family. He has no sister, and he doesn't talk much about his family. Although he has posted pictures of his mother, he has not revealed the identity of his late father, and not much is known about his brother either.
The young actor acquired both his primary and secondary school education in Lagos State and later returned to Anambra State to complete his tertiary education. He studied Theatre Arts while at Nnamdi Azikiwe University, and he participated in lots of plays, dramas, and pageantry, which have helped him greatly in his career.
28-Year-Old Somadina Started Acting as an 8-Year-Old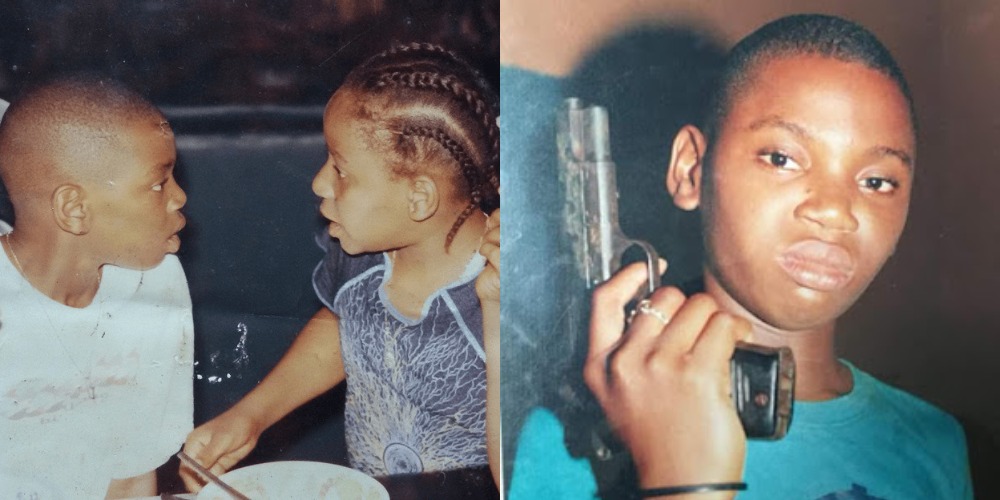 He started acting at the tender age of eight. He walked past a movie shoot when he walked up to one of the actors and said that he wanted to act. The actor offered to meet his parents and seek their consent. He further said that he was chosen over other children because he could read better than they could. At that age, the only roles he could handle were child roles, and he delivered them well. He often acted as a sorrowful child and was soon known for that.
His first movie was titled "Charge and bail." Somadina acted alongside other popular actors like Osita Iheme, Chinedu Ikedieze, Amaechi Muonagor, Emeka Ani, and Geraldine Ekeocha. He played the role of a bullied child, and his epic delivery fetched him more roles and movies. His popularity grew after his role in the exceptional film "Egg of Life." The movie made waves in the industry in 2003 and served as a propeller for Somadina. He featured in other films like "Once a Soldier," "Occultic Kingdom," etc.
The youngster was almost always assigned the role of a sad child because of his ability to deliver such a character perfectly; he cried and expressed his character very well. Soon, Somadina was well known in the industry for his ability to cry. The roles somehow won him, sympathizers from Nollywood fans because he acted them so well that many people in their subconscious forgot that it was just a movie. He continued in this line even as a teenage actor, and more people continued to like him.
Somadina Adinma's Childhood Relationship with Regina Daniels Aided His Career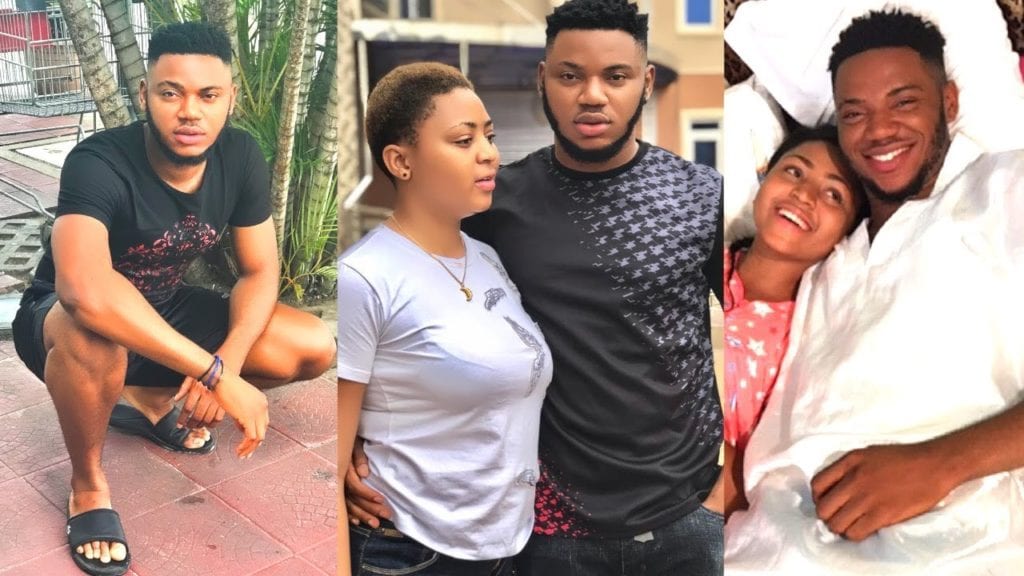 As a child actor, Somadina interacted with other children who were into entertainment as well. One of such children was Regina Daniels. They met on set, and both of them featured in a movie, "The woman I love." After then, they grew up to be good friends, and by the time they became teenagers, they got even closer. The duo shared many beautiful moments, with Regina constantly uploading Somadina's pictures on her page. Their relationship caused controversies on social media, as fans started wondering whether or not they were dating.
The arguments heightened after the actress married her current husband, Ned Nwoko, who is 40 years older than her. The stir-up caused by Regina's action made the actor even more popular. News started making rounds that she ditched him for her billionaire husband. Some opined that as a testament to Regina's dumping of Somadina, she took down all pictures of Somadina from her page after her marriage. However, in 2020 she dropped him a heartfelt birthday wish.
Moreover, the actor has debunked the stories about ever being in a relationship with his friend. He has insisted that they are just close friends and nothing more. Apparently, Somadina feels upset for obvious reasons when people say that Regina dumped him for her husband because that is not true. Be that as it may, both Somadina and Regina have both moved on with their careers, and if there is a possibility for them to star in a movie together again, nothing will stop them.
A Look At His Achievements in the Movie Industry So Far
For the past 20 years, which he has been in the movie industry, the hardworking celebrity has featured in over 80 movies, including –
"Miss Teacher"

"Beloved Sisters"

"Love and Oil"

"My Best Friend Caused My Pain"

"Spiteful Lovers"

"Two Hearts"

"In the Deep," etc.
In the years he has been working as an actor, Somadina has been nominated for a couple of awards like – 
Best Child Actor at the Africa Movie Academy Awards

Most Promising Actor in Nigeria at the Africa Magic Viewers Choice Award, and

Best New Act to Watch at the City People Entertainment Awards
Aside from acting, the entertainer makes his money through other sources like modeling, brand influencing, and product promoting.
Other Interesting Facts About Somadina Adinma
He once worked as a radio and TV presenter in Enugu Broadcasting Services and Igno TV, respectively.

He had to quit acting for a while to focus on his education. However, he returned fully in 2017 after his NYSC.

The fast-rising star participated in departmental and faculty pageantry while in university, and he won both.