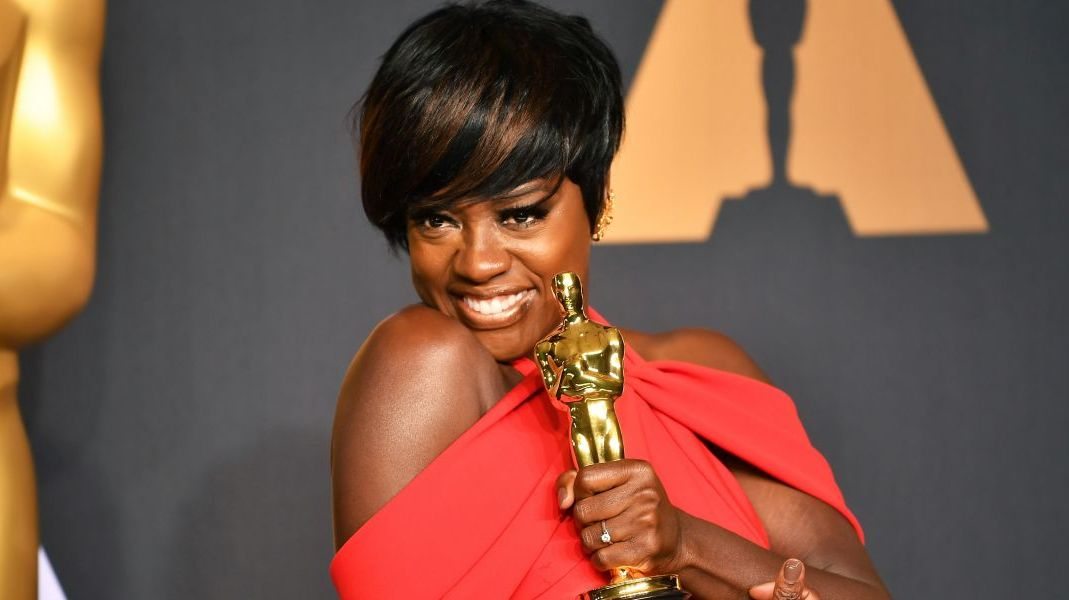 After an award-winning speech at the just concluded Oscars, Viola Davis is now the new role model of how to make a fabulous award speech.
The newly minted Oscar winner, who has now joined the acting triple crown clique, talks about her childhood and more as a feature on People's Magazine Cover.
With all the glory and fame now attached to her name, one will think it was all rosy for the black woman who grew up amidst series of racist attacks and lack.
Let's tap into a part of the life of this American actress everybody is talking about at the moment.
1. Viola Davis was born in her grandparents' house on the Singleton Plantation and is the second youngest of six children.
Her father was a horse trainer and her mother was a maid, factory worker, and also an activist. Two months after her birth, Viola's family relocated to Rhode Island where they had a life the actress would describe as living in abject poverty and dysfunction.
She said in an interview with People's Magzine:
"I was the kind of poor where I knew right away I had less than everyone around me. Our environment, our physical space reflected our income. At home, the boards were coming off the walls, and the family endured shoddy plumbing and no phone and no food and rats and all of that. That very much was visible to me."
2. At the age of 2, Viola Davis was taken to jail alongside her mother who was arrested during a Civil Rights protest.  Viola and her five siblings struggled with severe hunger, dilapidated housing conditions and racist taunts from school bullies.
3. According to her chat in People's new cover story, the Oscar Best Supporting Actress winner says the level of the poverty she grew up in led her into having only one childhood picture. Her family didn't have a camera neither could they afford a photographer.
She said:
"The only picture I have of my childhood is the picture of me in kindergarten. I have this expression on my face — it's not a smile, it's not a frown. I swear to you, that's the girl who wakes up in the morning and who looks around her house and her life saying, 'I cannot believe how God has blessed me."
4. Viola literarily slept with rats while growing up as they became the greatest threats of the night. The rodents had already disfigured the faces of the dolls her parents managed to get for her and their next target was her face. As a remedy to the situation, Lil' Viola usually tied rags around her neck to keep the rats from biting her at night, however, she didn't stop to wish for a better life.
She said:
"It became motivation as opposed to something else — the thing about poverty is that it starts affecting your mind and your spirit because people don't see you. I chose from a very young age that I didn't want that for my life.
@And it very much has helped me appreciate and value the things that are in my life now because I never had it. A yard, a house, great plumbing, a full refrigerator, things that people take for granted, I don't."
5.  After High School, Davis studied Theater at Rhode Island College and was later awarded an honorary doctorate in Fine Arts from the same college. She also attended the Juilliard School and was a member of the school's Drama Division "Group 22."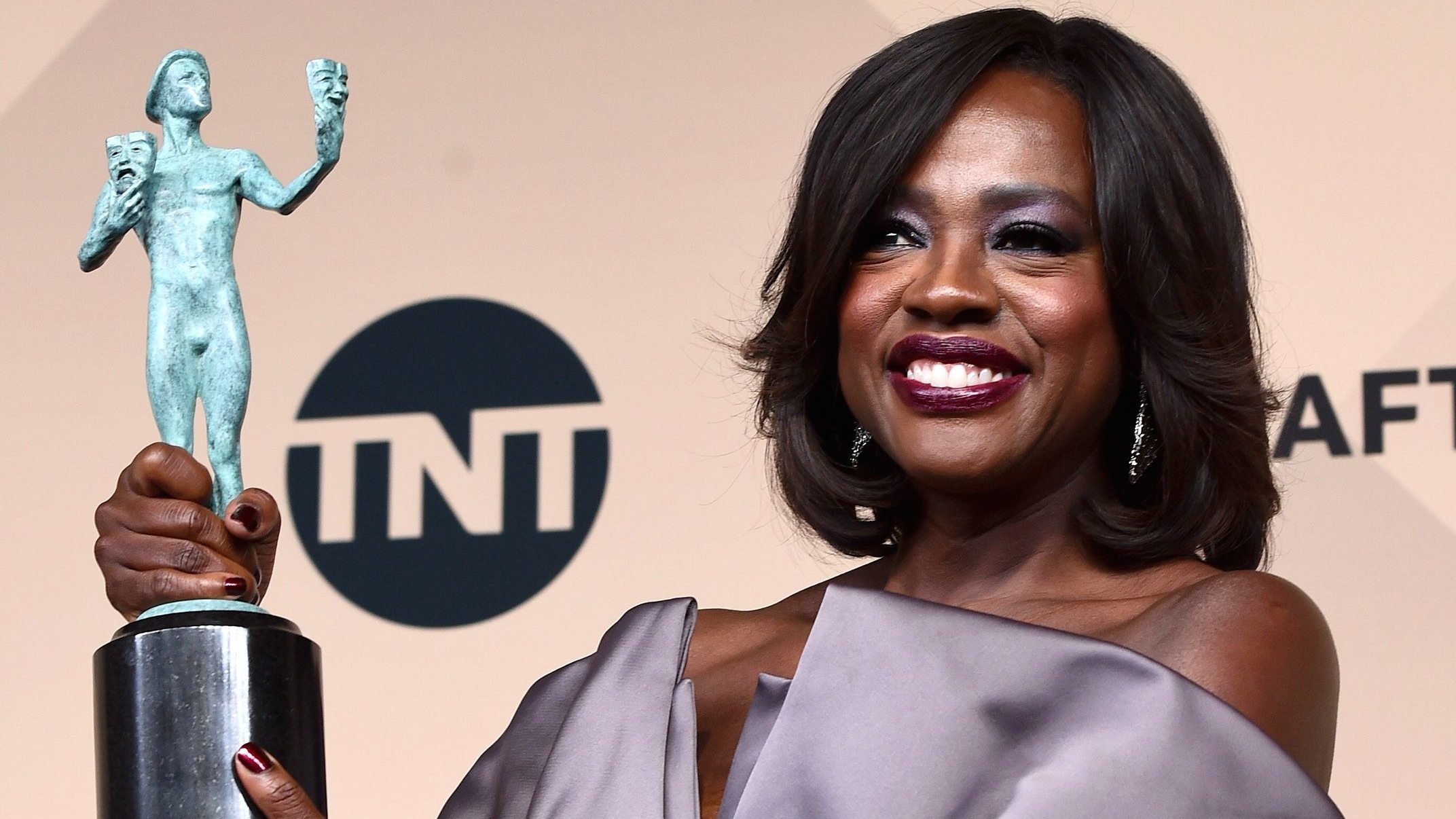 6. Viola, now 51, finally found love in the arms of actor Julius Tennon in June 2003 at the age of 37. They have a daughter, Genesis, whom they adopted as a newborn in October 2011. Tennon already had a son and daughter before his union with Viola.
See Also: Oprah For President: Oprah Winfrey Hints On Contesting For American Presidency
7. Against all odds, Viola Davis conquered other strong actresses like Naomie Harris, Octavia Spencer, Nicole Kidman and Michelle Williams to get her Best Supporting Actress Oscar awards.
8. Viola Davis is a new member of the acting triple crown – the elite status of winning a competitive Oscar, Emmy and Tony, a feat which so far only 23 actors have been able to achieve.
9. Davis is also the first African-American to earn that distinction, as well as the first African-American actress to receive three Oscar nominations. She was previously nominated for her supporting role in the 2008 film "Doubt" and for best actress for the 2011 film "The Help."
10. Viola has several awards and recognition honors to her name. They include but not limited to the following:
Awards:
Obie Award in 1999 for her performance as Ruby McCollum in Everybody's Ruby.
Listed by Time as one of the 100 most influential people in the world, 2012.
Tony Award for Best Featured Actress in a Play for her role as Tonya in the original production of King Hedley II.
The Academy Award, BAFTA Award, Critics' Choice Award, SAG Award and Golden Globe Award for Best Supporting Actress
2010 Tony Award for Best Actress in a Play for her role as Rose Maxson in the revival of August Wilson's play Fences.
Nominations
The Golden Globe, SAG, and the Academy Award for Best Supporting Actress. Greater success came to Davis in the 2010s: The Academy Award for Best Actress among others, and won a SAG Award and more.