Ali Nuhu Mohammed (born 15 March 1974) is a Nigerian actor and director known for his roles in both English and Hausa films. He is also known as the king of the Hausa film industry called Kannywood. 
Ali Nuhu is no strange face in the Nigerian film industry known as Nollywood. He has been making movies both in Nollywood and its Muslim variant Kannywood for over 2 decades. However,  the actor seems to have taken a break from the usual English movies where he features a loverboy, faithful husband, and sometimes a rogue child from a wealthy home. Recently, he is more involved in the Kannywood industry, where he has become one of their finest faces and icons in the production and promotion of Hausa language movies.
There is also the debate that the dark-skinned actor is definitely one of the most influential and handsome-looking men to have come out of Nollywood. Hence, a look inside Ali Nuhu's biography and family life with wife Maimuna Garba will tell more of the King 'Sarki Ali' of Kannywood.
Profile Summary of Ali Nuhu
Full Name:Ali Nuhu Mohammed
Date of Birth: 15th March 1974
Age: 49
State of Origin: Gombe State
Marital Status: Married
Profession: Actor, Director, Producer, Script Writer, Choreographer
Place of Birth: Borno State
Education: Bachelors of art Degree in Geography
Alma Mata: University of Jos
Ali Nuhu's Childhood and Love for Acting
On the 15th of March 1974, Ali Nuhu was born in Maiduguri, Borno State, in Nigeria. His father, Nuhu Polom hailed from Gombe State and was a migrant in Maiduguri who met and married Fatima Karderam Digema an indigene of Borno State. His birth name is Ali Nuhu Mohammed, and he spent his early childhood days growing up in Kano and Jos, where he attended Riga Special Primary School and Government Secondary Commercial School, and Science Secondary School Dawakin Tofa, respectively. Following the completion of his secondary school, he enrolled at the prestigious University of Jos, where he studied Geography.
The actor, also dubbed Kannywood King by the media, has always been a television person from childhood. His love and passion for making movies later led him to enroll at the University of Southern California in the United States, where he studied film production and cinematic arts. Also, he attended the Asian School of Media studies in New Delhi.
Since joining the Nigerian movie industry in 1999, Ali actor has stayed on top of his game. He currently acts both in English and Hausa movies. He has acted in more than 400 Nollywood and Kannywood films. Kannywood is the Hausa movie industry with its headquarters is located In Kano State of Nigeria. Some of His movies include;
One Lagos Night (2021) as Radiant
The Millions (2019) as Sheikh
Merry Men: The Real Yoruba
Demons (2018) as Client Service Head
Banana Island Ghost (2017) as Mr. King
Ojukokoro: Greed (2016)
Confusion Na Wa (2013) as Bello
Last Flight to Abuja (2012) as Dan
Memories of My HeartStandarda 2006 (2011)
Bitter Generation 1, 2, 3, 4 (2010) as Kazie
Prince of the Niger 1, 2 (2009) as Dennis
Beautiful Soul (2008) as Okon
Takunsaka (2007)
Aside from acting, Ali is also involved in the directing and production of movies. One of his productions is the 2019 Kannywood film Abin Sirri ne. He also has directorial credit in ZAINABU ABU.
Nuhu's Acting Career Awards and Recognitions
One of the benefits of having a career as successful as Ali's is the massive exposure it has given to the Borno-born thespian. The actor is a recipient of several awards from different awarding bodies in recognition of his talent as an actor and contributions to the growth of the acting industry in Nigeria. Some of the awards he has won include –
Arewa Films Award Best Actor (2007)
3rd Africa Movie Academy Awards Best Upcoming Actor award (2008)
The Future Award Best Actor ( 2011)
Zulu African Film Academy Awards Best Actor (Indigenous) (2012)
 Nigeria Entertainment Awards Best Actor (2013)
Best of Nollywood Awards Best Actor (Hausa, 2013)
Best of Nollywood Awards Best Actor (Hausa, 2013)
City People Entertainment Awards Kannywood Face (2014)
 Arewa Creative Industry Awards Entertainment Award (2016)
Wazobia FM's COWA Awards Excellent Entertainer (2017)
Northern Nigeria Peace Awards Best Actor(2017)
City People Entertainment Awards Kannywood Face(2017)
City People Entertainment Awards Best Director
Ali Nuhu is Married to Maimuna Garba with Three Children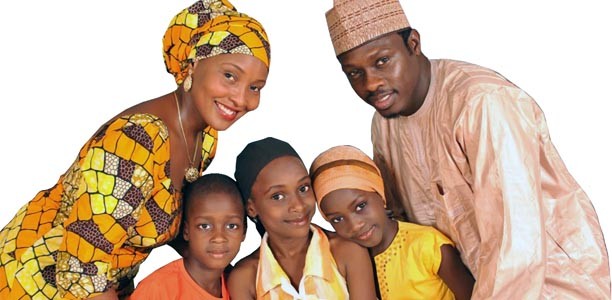 According to Islamic rite, Ali Nuhu got married to his beautiful wife, Maimuna Garba, in 2003. This means the couple has been married for eighteen years. In celebration of his wedding anniversary in 2018, the actor praised his wife and summarized what their union had been like in a post on his Instagram page; "Our love grows more tremendously full, swift, poignant as the years multiply. Happy 15th wedding anniversary, my love."
Also, his wife, in series of interviews, has gushed over the actor and expressed how he helped shaped her approach to people and made her an open-minded individual.
Ali Nuhu's marriage to Maimuna Garba is blessed with three children: two daughters Fatima, Nawahir, and a son Ahmad. Although there are family photos of the famous Kannywood superstar and his family on the internet, it will surprise you to know that Ali Nuhu lives a private life and does not really talk about his family in the public space.
He Doesn't have a Second Wife Yet
The speculations that Ali Nuhu was getting a second wife first trickled in when pictures of Ali Nuhu and a fellow Kannywood actress Hadiza Gabon were seen together in photoshoots that appeared to be pre-wedding photos. It turned out to be false as the photoshoots were dispelled to be in anticipation for an upcoming movie.
It is public knowledge that Ali Nuhu is a dedicated practicing Muslim and on some occasions, has been open about his beliefs and how it has helped shape his lifestyle, despite being a celebrity in a secular field. The speculations of the bickering in his marriage and his intention to marry a second wife should be no news since his religion allows him to have as many as four wives.
Ali's Parents, Nuhu Polomo and Hajia Fatima are both Late
As a child, Ali Nuhu maintained a cordial relationship with his parents. His father, Nuhu Polomo, was a well-known businessman in northern Nigeria who later ventured into politics and once held the Chairman of the Peoples Democratic Party (PDP) in Gombe State. Poloma was a native of the Balanga town of Gombe State, which automatically makes Ali an indigene of Gombe State.
However, due to his business's nature, Polomo moved from one region to the other, alongside his family. Sadly in June 2020, Poloma passed on. Reports say he was rushed to the Federal Teaching Hospital, Gombe, where he was pronounced dead from an undisclosed illness. His family members also disclosed that he died aged 79.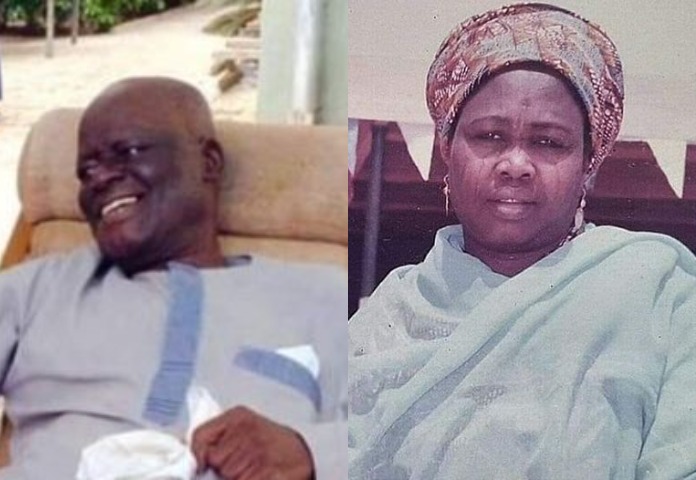 Ali Nuhu's mother is Hajia Fatima Karderam Digema. She was among the lucky educated northern Nigeria girls in her generation, as she happened to be among the children the missionaries took from their homes to educate.
Fatima Digema was a teacher and rose through the ranks to become a headmistress. She also worked as a caterer and was good at all her jobs, with her footprints still existing at YAWA Special Primary School. As a teacher, Fatima Digema ensured there was discipline amongst Ali and his siblings at home.
Despite being a strict disciplinarian, she was supportive and encouraged people around her. According to the actor, she single-handedly encouraged him to venture into acting after she had noticed his talent. She was also a kind and peaceful woman. His mum taught him to always live in peace with others, stay humble, and always put God first in all his endeavors. Unfortunately, she died in 1999 after a brief illness, the same year Ali Nuhu started acting.
He Grew up Around Loving Siblings
Not much is known about Ali Nuhu's siblings, especially how many they are, their career/s, among other facts. But it is known that he has an adoring elder sister named 'Amina Digema.' Since the death of their mother, Amina has been playing the role of a mother to the star actor. He also has a younger brother named Ibrahim B. Nuhu, a movie actor in Kannywood. Sadly, Ibrahim is now late. He died on June 11, 2013, in Jos, Plateau state from complications arising from tuberculosis infection.