Rahama Sadau (born 7th December 1993) is an award-winning Nigerian actress, filmmaker, and singer with a net worth estimated to be about $150,000. She is known for her appearance in many English and Hausa Nigerian movies. 
The actress's net worth makes her one of the richest celebrities in Nigeria and her talent has made her one of the most popular females and regular faces in the industry. Aside from her acting skills, for which she is famous albeit controversial, the actress is also a businesswoman and a humanitarian.
Rahama Sadau's Biography Summary
Full name: Rahama Sadau
Date of birth: 7th December 1993
Age: 30 years old
Occupation: Acting and business
Net worth: $150,000
Relationship: Miguel Nunez (dating)
Rahama Sadau was Born and Bred in Kaduna State
Rahama Sadau, fondly referred to as Nigerian Priyanka Chopra, was born in Kaduna State on the 7th of December, 1993, to the family of Alhaji Ibrahim Sadau. She is one of the three daughters in a family of five children. She and her siblings, Fatima Sadau, Haruna Sadau, and Zainab Sadau, and a boy grew up with their parents in Kaduna State. As a child, Rahama loved to dance. She took part in different dancing competitions in her school days.
The famous actress attended Labayi International School, where she obtained her Primary School Leaving Certificate. She had her junior secondary education at Kaduna Capital School and later proceeded to Missbau Islam from her Senior Secondary School. For her first degree, she proceeded to the School of Business and Finance of Eastern Mediterranean University in Northern Cyprus, where she acquired a Bachelor's degree in Human Resource Management. The actress has a flair for languages, as records show that she speaks Hausa, English, Hindi, and Chinese fluently.
The beautiful actress is not yet married. She is said to be in a relationship with an international actor, producer, and writer named Miguel Nunez.
Rahama Sadau's Acting Career Began in 2013
The talented actress returned to Nigeria after her studies and ventured into the Kannywood movie industry with the help, motivation, and encouragement of one of the industry's finest actors, Ali Nuhu, in 2013. Her outstanding performance alongside Ali in a movie titled Gani ga Wane launched her into the spotlight and earned her recognition in the industry. It also landed her more roles in other movies.
Since her debut appearance in the industry, Rahama has starred in other popular Kannywood movies and TV series, some of which include:
Hujja (2014)
Gidan Farko (2015)
Jinin Jiki Na (2014)
Garbati (2014)
Kaddara Ko Fansa (2014)
Mati da Lado (2014)
Kisan Gilla (2014)
Ana Wata ga Wata (2015)
Rumana (2017)
Also, her expertise in movie role interpretation has brought her into Nollywood, where she has not only performed well but was also rated as one of the very few actors that can speak Hindi fluently. The actress played the role of the career teacher in MTV's Suga. When the series was returned to Nigeria, she was among the actors that participated in series 6 titled 'Choices.' Sadau has also appeared in other English movies like Up North, Caliphate, If I am President and others.
Her Career Recognition and Awards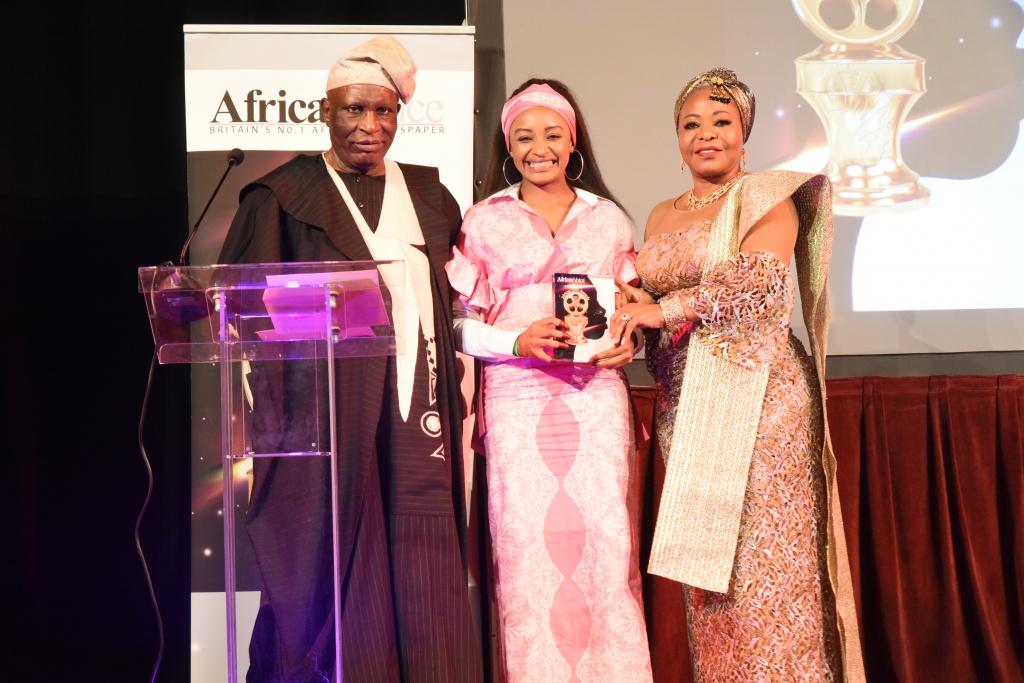 Her outstanding performance in movies has earned her some accolades in the industry; some of them include:
Best Actress in Kannywood under the City People Award 2014
Best Kannywood Actress sponsored by City People in 2015
Best Actress by African Voice 2017
Outstanding Actress of the Year (Kannywood) award at the African Film Awards 2019
She was also honored at the United Nation's 62nd Annual Commission on the Status of Women (CSW) by the Women Illuminated Film Festival in New York.
Rahama Sadau is the first Hausa female celebrity to appear in the top 10 hottest female Nigerian Celebrities.
What Other Things Does Rahama Sadau Do?
Asides from being a screen goddess, the actress is into many other things within and outside the film industry.
Also, the Arewa finest is a scriptwriter. When she is not on-set shooting a movie or working on production, she is writing a script.
She formed a production company named Sadau Pictures, where she produced her first movie titled Rariya (2017). The movie starred other famous Kannywood like Fati Washa, Sani Musa Dariya, Sadiq Sani, Ali Nuhu, etc.
Rahama Shadau is a dancer and a singer, a passion she has since had as a child. She has appeared in several music videos.
In addition, she is an entrepreneur who has explored and is still exploring different businesses. She owns skincare and make-up brands named Sadau Beauty.
The famous actress is not only known on the screen as an actress, but she is also known as a humanitarian who has not only visited but helped the needy. She has been spotted on different occasions visiting the IDP camp in Wasa, Abuja. Also, she joined in the Cancer day walk in 2015, which brought her together with Medicaid. In 2016, she was named a Medicaid Ambassador, which lasted till 2017.
She Also Earns from Endorsement Deals
Over the course of her career as an actress, she has worked herself to the front roll where brands endorse her as their ambassador. Some of her endorsements include:
Maltina Ambassador
Maltina Company endorsed her as their ambassador for their Vanilla and Pineapple flavor drinks. The amount she made from the deal is unknown. However, we know it has helped boost her net worth.
Medicaid Ambassador
In April 2016, she was unveiled as the brand ambassador of Medicaid, which is a cancer foundation based in Abuja. The deal lasted for one year, ending in 2017. Her earnings are currently not available.
Koyin Skincare Ambassador
Shortly after she was suspended in the Kannywood movie industry, the daughter of the Vice President of Nigeria, Kiki Osinbanjo, unveiled her as her first and new brand ambassador for her skincare brand, Koyin Skincare.
These Career Exploits Helped Rahama Sadau's Net Worth of $150,000
Rahama Sadau stands out as one the richest, famous, and most influential in her industry, with a net worth of $150,000. Although the exact amount she is paid per movie appearance is unknown to the public, her cosmetic and skincare brands also fetch large chunks of money. In addition, she has several endorsement deals with top brands and businesses, which also adds to her bank balance.
Controversies Trailing Rahama Sadau's Career
Like most stars, Rahama has had her share of controversies in the entertainment world. In 2016, the actress was said to have featured in a music video by Classic. The video contained some romantic scenes. It earned her a suspension from the Motion Picture Association of Nigeria, MOPPAN. However, the suspension was lifted with the help of Kano State governor Abdullahi Ganduje, thus fostering her return to the industry in 2019.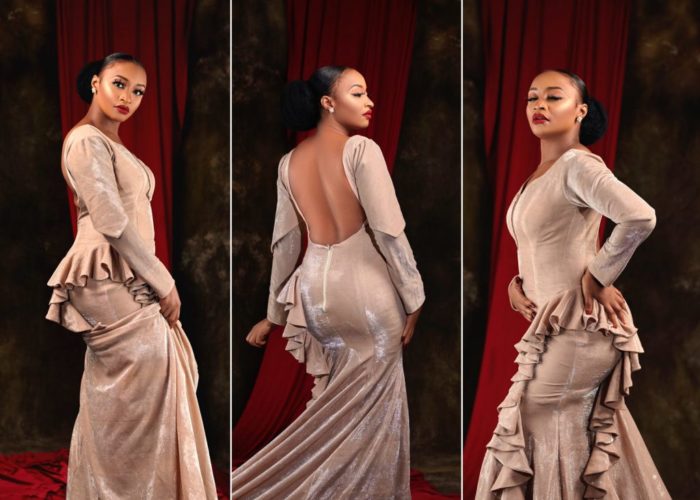 Also, in 2020, the pretty actress set the internet on edge with a picture of her in what most media houses have qualified as a backless dress posted on her social media page. This made an Islamic scholar named Lawal Gusau petition the Inspector General of Police, Adamu Adamu, to arrest and have the actress arraigned in court for indecent dressing. According to him, the dress is blasphemy against Prophet Mohammed. Following the backlashes she received, she made a video, which she posted on her Twitter page and tendered an apology.