Frederick Nnaemeka Leonard is an award-winning Nigerian actor, producer, model, and television personality. He is known for his good looks, creativity, and versatility. He is also gifted, talented, and good at interpreting roles given to him in Nollywood. But to many, the talented actor is still missing something and that has to do with his personal life. Considered to be one of the special bachelors in the industry, Frederick has continued to leave the public puzzled as to why he has not tied the knot with anyone. But the actor seems to be taking his time in his famed see arch for love.
Frederick Leonard Is One Of Nollywood's Most Eligible Bachelors
Being a highly sought actor in the industry, he is charmingly handsome, hard-working, successful, single, and searching. These qualities have made him a potential bachelor. He has won the hearts of many, especially ladies who hope to get hooked.
Oddly, the handsome and successful actor is yet to walk the aisle with his heartthrob. He is still single, this might be good news for some who hope to get noticed and hooked by him. He is constantly being pressurized by his family and colleagues to tie the knot, but by all indications, he is reluctant to grant their wish. He believes that he will only get married to a woman who will love him sincerely, respect him unconditionally, and accept him for who he is not what he is (reminds me of Prince Akeem of Zamunda in Coming to America). He further stated that he does not have any particular specification for the lady, she could be rich or poor, tall or short, white or black, ugly or beautiful, his only criteria is she must be hardworking, God-fearing, humble and respectful.
There are have been several reactions to this as he is not getting younger. Frederick is 47 years old and counting, most of his peers are all married, but he shows no interest in settling down. He does not even have a girlfriend now much more a fiancée. Perhaps he is still waiting for that special one he can call his own or could it be that in the vast pool of unmarried young women who are beautiful and endowed, not even one meets his specifications? The actor seems not to be bothered even as he approaches his 50s, at this point too many questions than answers are available.
However, over the years Frederick Leonard has been associated with a lot of beautiful women who seem to be a perfect fit for him, but with time, he will end up getting separated from the person or it might turn out to be just one huge rumor. It is often said that sometimes extremely handsome men find it difficult to get a suitable partner for themselves. Perhaps, the multi-awarding-winning actor is only being careful as marriage is a lifetime affair and any mistake will be detrimental to himself and his career. This comes as an irony considering the role he plays in Nollywood movies, he doesn't just play these roles well, he nails them.
These Are The Women The Actor Has Been Linked To
Frederick Leonard has been associated with a couple of beautiful and promising women, most of which are Nollywood stars. Let's take a look at those he has allegedly dated below:
Cutie Julls
Cutie Julls is a controversial Nigerian celebrity Instagram blogger who was dating the celebrity actor. The rumor started when she took to Instagram to accuse Leonard of dating her because of her money. She stated that the revelation came via a Ghanaian movie producer and former wife to a top footballer who found out that the Nigerian actor is in fact a gigolo. There was no official response to the allegations. The story, however, should be taken with half a grain of salt.
Kay Samuel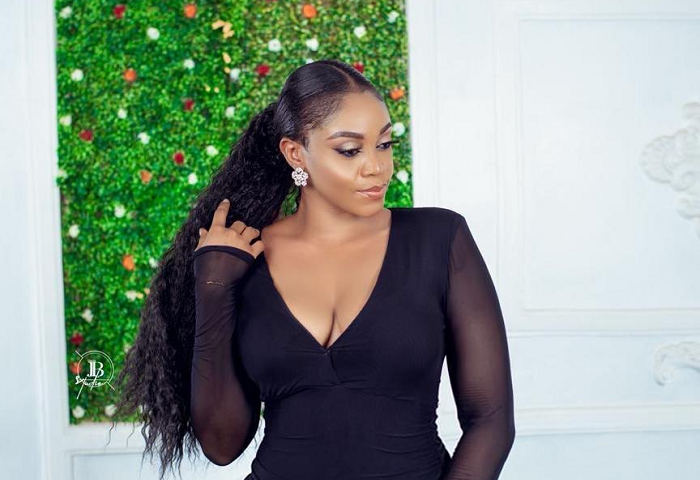 Kay Samuel is a professional Nollywood actress who has played many roles alongside Frederick Leonard. Rumor had it that the two were married and pictures surfaced online to that effect. People were excited to learn that their fair actor has finally been hooked. It turned out that the pictures were actually the ones gotten from movie sets that they both starred in. The basket could not hold water, and it was all a false alarm.
Chioma Akpotha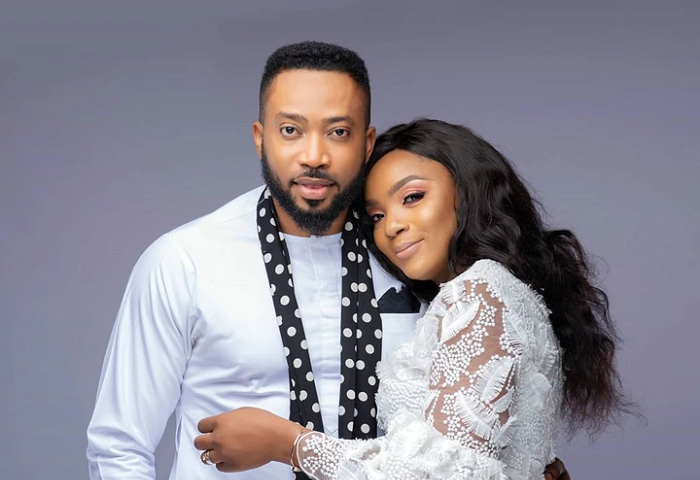 Chioma is a Nigerian actress, director, and producer. She was rumored to be in a relationship with Leonard. This came as a surprise because Chioma is happily married with children, so it is unfathomable to conceive the idea that they are dating or married. Pictures from movies they starred together in were used as the bone of contention for the rumors that turned out to be false.
Lota Chukwu
Ugwu Lotachukwu Jacinta Obianuju Amelia is a Nollywood actress who came to the limelight for her role in Jenifer's Diary. The two looked like a heavenly couple meant for each other. When the promotional pictures for the movie "VOID" surfaced on the internet, bloggers and enthusiasts alike went buck wild that it has finally happened. The pictures surfaced without context so different interpretations were given. However, it turned out not to be the real deal. The two are still single, who knows.
Peggy Ovire Enoho
Peggy, as she is popularly called, is a model, producer, and actress. She was rumored and later confirmed to be dating Leonard and their relationship lasted for over a year. It started in 2015, and it was not hard to tell they were in love. They were all over each other on social media and in real life. Unfortunately, the relationship did not last long to have a happily ever after. Reasons for the breakup are unknown, but the split became official when they bumped into each other en route US and she posted on her Snapchat that she bumped into her ex who happens to be Frederick Leonard.