Yul Edochie (Full Name: Yul Chibuike Daniel Edochie, born 7 January 1982) is a Nigerian actor, producer, director, and activist, He is known for his numerous roles in Nollywood films and also as the son of Nigerian actor Pete Edochie.
Yul Edochie is one of the top actors in Nigeria who took the movie industry by storm with his perfect blend of good looks, top-notch acting, and his unique husky voice that commands respect. The 41 years old is also the son of veteran actor Pete Edochie who ruled the 80s down to the 90s and is still sailing his boat of legendary acting. Yul has managed to make a name for himself, proving that he is not famous just because of his father but also of his own right as an actor, producer, and director.
While he has garnered his breakthrough in the entertainment industry, Yul is also an activist and a politician who became the first Nigerian actor to aspire for a gubernatorial seat.

Profile Summary of Yul Edochie
Full Name: Yul Chibuike Daniel Edochie
Date of Birth: January 7, 1982
Age: 41 years old
State of Origin: Anambra State
Occupation: Actor, politician
Education: University of Port Harcourt
Spouse: May Edochie
Children: 4
Yul Edochie is Currently 41 Years Old
Popularly known as Yul Edochie, Yul Chibuike Daniel Edochie is the son of a well-known Nigerian actor, Pete Edochie, and a broadcaster mother, Josephine Edochie. He was born on January 7, 1982, and was named after a Russian-American actor, Yul Brynner. Yul Edochie is the last of six children, and even though he grew up in Lagos and Enugu, he hails from Anambra State.
He began his education at Lillian's Day Nursery School and Robinson Street Primary School, Enugu, between 1984 and 1992. His secondary education began from 1992 to 1998, within which he attended Marist Brothers' Juniorate, Uturu; University Secondary School, Enugu; Ecumenical Community Secondary School, Enugu, and New Haven Boys Secondary School Enugu, respectively. After that, Yul Edochie proceeded to the University of Port Harcourt, where he bagged a Bachelor of Arts in Dramatic Arts.
He Began His Professional Career At The Age of 23
Yul had dreamt of joining the military and almost dropped out of school at a young age to become an electrician. However, Mr. Yul Edochie joined Nollywood in 2005 in his first film titled "The Exquires" alongside the Late Justus Esiri and Enebeli Elebuwa. He got his break in 2007 at the age of 27 after featuring in the movie "Wind of Glory" alongside Genevieve Nnaji and Desmond Elliot.
Subsequently, Yul appeared in many other Nigerian films and starred alongside other A-list actors such as Rita Dominic, Nkem Owoh, Patience Ozokwor, Mercy Johnson, Olu Jacob, and Ini Edo, among others. Yul Edochie has proven versatile in Nollywood in the many roles he has played so far, including a lover boy, a priest, and the most popular, an occultic member. It is for the reason of bringing his character alive that the actor has been termed a ritualist alongside actors like Kanayo O. Kanayo.
Nevertheless, this name-calling has not made Yul not portray some of his roles. It has made him a great actor who uniquely and passionately interprets roles with ease. Still, in Nollywood, Yul has carved a niche for himself as a director and producer with several works to his name, including The Golden Chair (director).
Some of Yul Edochie's Most Popular Films
About Time (2021)
The Funeral (2021)
Moms at War (2018)
The Billlionaires (2018)
Native Girl (2018)
Passion of a Prince (2017)
Dowry Man (2015)
Compound Fools (2015)
Ojuju Calabar (2015)
Python Queen (2014)
Apostles and Lucifer (2014)
Agony of a Princess (2013)
The Jezebels (2013)
Eye of the Eagle (2013)
Against the Law (2012)
The End is Near (2012)
Zone 9 (2012)
Unstopable (2010)
My Loving Heart (2009)
Tears of Hope (2009)
Kiss My Pain (2008)
Give It Up (2008)
Wind of Glory (2007)
Sleek Ladies (2007)
Yul Edochie's Awards and Nominations
Green & White Nigeria Achievers Award, for Motivational Man of the Year (2021)
Net Honours, Most Searched Actor (2021, nomination)
Afrifimo Awards, Best Actor (2015, nomination)
2x nomination for Nollywood Movies Awards for Best Lead Male (2014) and Best Actor in Supporting Role (2013)
Pamsaa Awards, Best Actor (2013)
2x City People Entertainment Awards for Best Actor of the Year (English, 2009, and 2013)
Besides Acting, Yul Edochie Owns a Film Academy
Nollywood actor Yul Edochie launched a film academy, Yul Edochie Academy, in 2015. The actor launched his Academy as a subsidiary of Yul Edochie Arts World. Founded in 2015 by the filmmaker, the Academy was established in line with the vision of the filmmaker to build an army of well-grounded, focused, and professional actors and actresses whom he can mentor and steer to greatness.
Yul Edochie Film Academy, as stated by Yul Edochie, is supposed to train the next generation of Nollywood actors and actresses, a duty he intends to personally see. Also, the Academy gives talented people the opportunity to be introduced to the Nigerian Film Industry.
He is Also a Politician and Activist
Yul Edochie is vocal about issues concerning society. This is evident in his campaigns against bad governance, his activism in the 2020 viral EndSars protest, and soliciting for people to have better lives during the COVID-19 led lockdown. His activism has won him awards and led many young Nigerians to call for him to contest for the position of president in 2023.
Before that, the actor announced his intention to aspire for Nigeria's president's seat in 2018. In 2017, he ran for the gubernatorial seat in Anambra State, and the following year, he was appointed as the Senior Special Assistant (SSA) to the Anambra State governor, Willie Obiano, on Creative and Entertainment Media.
Interesting Facts About Yul's Parents and Siblings
His father, Pete Edochie, is One of The Most Celebrated Nigerian Actors
Yul's father, Pete Edochie, who is currently 76 years old, started his career in the broadcasting industry and soon found a place as a Nigerian actor. He is greatly remembered for his role in Chinua Achebe's novel adaption, Things Fall Apart (the 1980s), where he played the role of Okonkwo (Ebube Dike) – a name he is still called. The role won him an international award and an interview with BBC. He remains the only Nigerian actor that BBC has flown into the country to interview.
The actor is one of the few in Nigeria to be in Nollywood from the 1980s to date, with his most recent works being LionHeart (2018), Fatal Arrogance (2020), and Unroyal (2020). His role as an actor has won him a Lifetime Achievement Award by Africa Film Academy and an Industry Merit Award by Africa Magic. He remains one of the most awarded in Nigeria, and he has a great command of English that won him the name of the one Nigerian actor who manipulates the English Language.
As much as Yul rose to prominence as the son of the legendary actor, he has made his own space in Nollywood and would not hide under the shadows of the wings of Pete Edochie. However, this does not mean that Yul Edochie's career has not often been compared to his father's. Other things about the father and son that have attracted comparison are how they look alike and their deep voices. Although there is a continuous debate about who is more successful among the two men, it does not go down well with Yul Edcochie when he is being compared to his father.
The younger Edochie says that all that he knows is because his father taught him. Judging by how long they have individually lasted in the movie industry, Pete Edochie waxes stronger and is one of the few pioneers of Nollywood to still be waxing strong in the industry. Recently, they became the first father and son to sign an ambassadorial deal for Life Lager Beer. The advert was regarded as one of the best in Nigeria.
His Mother Worked in the Broadcasting Industry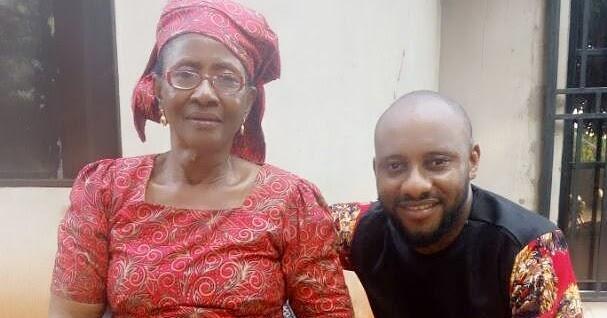 Previously, there was a misconception that Rita Edochie (another popular actress in Nollywood) was Yul's mother. However, Rita is Yul's aunty, while Josephine Edochie is his mother.  She worked in the broadcasting industry, where she met her husband "Pete Edochie." She gave birth to 6 children, including Yul Edochie.
Leo Edochie is His Eldest Sibling
Leo is the first child of Pete Edochie and the oldest sibling of Yul Edochie. He was born in 1970 and attended the University of Nigeria Nsukka. He is an entrepreneur and the CEO of Solotone Global Ventures Limited, a company that focuses o Electrical, Mechanical, HVAC, and construction. In addition, the company deals with the acquisition of dedicated tools for the oil and gas industry.
Uche Edochie is a Businessman and Artist
Uche was born in 1975, and even though he is into arts, he chose an entirely different form from his father's and Yul. He is an artist who specializes in postwar and contemporary painting. He is also an interior designer and photographer. His works have been auctioned for several thousands of dollars and have been termed exclusively and brilliantly artistic. Nonetheless, he recently made it to the news for contracting COVID-19 that almost killed and ripped him off 350,000 daily for 12 days with a total cost of more than 6 million Naira for treatment.
Linc Edochie is an Actor
Born Lincoln Edochie, Linc is one of the sons of Pete Edochie. He is an actor, filmmaker, professional MC, and motivational speaker. Although he began his acting in 1995, Yul has fast risen to become more popular than him. Nonetheless, in his own right, he has claimed fame through his roles in One Life, My Wicked Uncle, and Tears of Sacrifices.
Gene Edochie is a Photographer and Interior Designer
Yul's older brother Gene is a businessman who owns Space Calibre Ltd – an interior designing company. Rather than stopping there, he also wears the hat of a photographer.
Yul Has A Sister Who Lives a Private Life
Like Yul, his father also has only a daughter. However, his only sister lives her life under wraps, making it difficult to have details about her life or even her name.
He Married May Aligwe When He Was 22 Years Old
Yul Edochie happened to break many hearts, especially the young ladies, when he announced he was getting married to the love of his life "May Aligwe" who he dated for six years. This was around the time he gained admission to the University of Port Harcourt, and although he had nothing to offer at the time, she agreed to settle down with him. The couple tied the knot in 2004 when Yul was just 22 years old.
Interestingly, it was at the same age of 22 that his father, Pete Edochie, married his mother. Today, the couple is blessed with four children – three boys and a girl. His daughter Danielle is the oldest, and even though she is not famous on her own, she relatively shares in her father's fame. She is currently studying at a University and hopes to become a movie star like her father, who promises to give her the same encouragement he got from his father.