Dejo Tunfulu, whose real name was Kunle Adetokunbo, was a famous Nigerian comic actor born on May 31, 1972, and died on 1 April 2022 after battling kidney disease. He left behind his wife, Deola Idowu Gunwa, and four children, including his son Adetunji and a daughter Pamilerin Adetokunbo.
Dejo Tunfulu, as he's fondly called, is largely regarded as one of the most talented comic actors in the Yoruba movie industry. He was popularly known for his role in Hally The Drummer (2016) and Jide Jendo (2020). Here are a few facts to know about the renowned actor.
Dejo Tunfulu's Biography Summary
Full name: Kunle Adetokunbo
Nickname: Dejo Tunfulu
Gender: Male
Date of birth: May 31, 1972
Ethnicity: Yoruba
Nationality: Nigerian
Sexual Orientation: Straight
Religion: Islam
Marital Status: Married
Dejo Tunfulu's Wife: Deola Idowu Gunwa
Dejo Tunfulu's Children: 4, including Adetunji Adetokunbo and Pamilerin Adetokunbo
Dejo Tunfulu's Net worth: $400,000 (est.)
Famous for: Nollywood actor
Dejo Tunfulu's Instagram: @dejomania
Dejo was a Yoruba Man from Ogun State
Adetokunbo was born in Idumota, a beautiful and quite resourceful neighborhood in Lagos state. The actor originally hailed from Ikija Abeokuta in Ogun state, South West Nigeria.
A Yoruba Muslim, he attended Ansar-Ud-Deen primary school in Lagos, after which he attended Dolphin High School in Ebute Elefun, Lagos Island, Lagos State, and he graduated with a secondary school certificate. The actor also went to obtain a certificate in printing from Modern Way Nigeria School of Printing.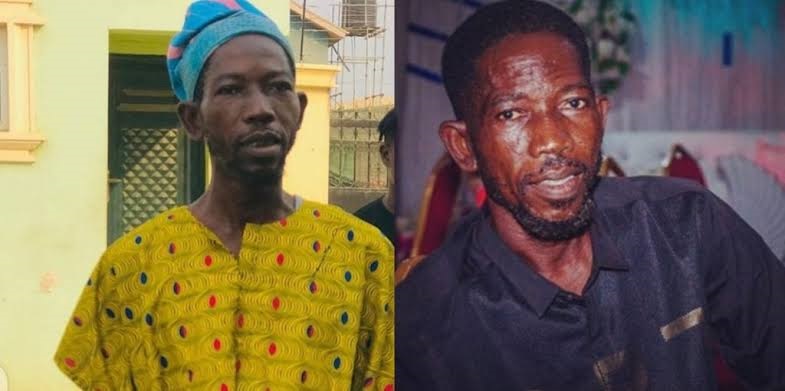 Dejo Tunfulu Started His Acting Career in the 1980s
Even as a child, Dejo was popular among his peers as a comedian, and during his secondary school years, he joined the entertainment society (a school drama club) and performed in a few staged plays at school.
His passion to fully pursue acting as a career was largely inspired by his close relationship with prominent stars such as Fausat Balogun (Madam Saje) and Kayode Olasehinde (Baba Ajirebi). He learned some acting tips from them, and as he grew much older, he took a bolder step toward his acting ambition by joining the Akuko Gagara Theatre Group and the Kolawole International Theatre Group.
Dejo made his acting debut in 1987 while undergoing training as an actor. He was given a role to play in the Kolawole International Theatre Group's drama series "Apere Ijongbon." He apparently got his nickname 'Dejo Tunfulu' by acting as a stammerer in the movie "Aje ni Iya mi."
His rise to fame in the Nigerian entertainment industry followed his role alongside renowned actor Fatai Adetayo in the film "Omo Oran" (Lalude). Prior to his death in 2022, Dejo was known to appear in a rib-cracking movie 'Jide Jendo' alongside actors like Ibrahim Chatta and Kunle Afod.
He featured alongside the late Babatunde Omidina in Baba Suwe and had a lead role in the 2017 comic dance drama Boda Ode.
Dejo Tunfunu's Movies and TV Shows
Apere Ijongbon (1987)
Yemi my Lover (1993)
Ejide (2007)
Ito (2008)
Hally The Drummer (2016)
Jide Jendo (2020)
Lolo Omo Ebidi
Iranlowo
Although his many years of putting a smile on people's faces through his comic skills, Dejo had no awards won, except for the most searched actor award he won at the NET Honours Class of 2022 two months after his demise. The actor, however, made meaningful income from his acting career. His net worth is estimated at $800k.
Dejo Had Four Children from Two Marriages
Dejo was married twice with four children. He was married to his first wife, Mrs. Adesola Olakunle, until her unfortunate passing in December 2012. Mrs. Adesola reportedly gave up in the early hours of the day during childbirth. The actor's marriage to his first wife blessed him with two adorable daughters, one of which is Sammyhat Pamilerin.
Years after his Adesola's demise, Dejo Tunfulu remarried. He tied the knot with his fiance, Deola Idowu Gunwa, in a low-key traditional wedding ceremony with only a few family and friends present.
Though not much has been said about Dejo's second wife, it is said that she was a former classroom teacher and the actor's longtime girlfriend. With his second wife, he welcomed two children, including a son named Adetunji. In May 2018, the actor gave out his daughter in Marriage.
The popular comic actor's teenage daughter, Sammyhat Pamilerin, was 17 years old when she tied the knot with her lover Ahmed Babatunde Oladele a.k.a Danku Malaysia. The wedding ceremony took place in Ikeja, Lagos, with friends and family members present.
Some popular actors that graced the wedding venue include Idowu Philips, a.k.a Mama Rainbow, Kayode Olasehinde, otherwise known as Pa James, Mutiu Adeoye, and Abiodun Oropo. Pamilerin later welcomed her first child, which automatically made the comic actor a grandfather.
How did Dejo Tunfulu Die?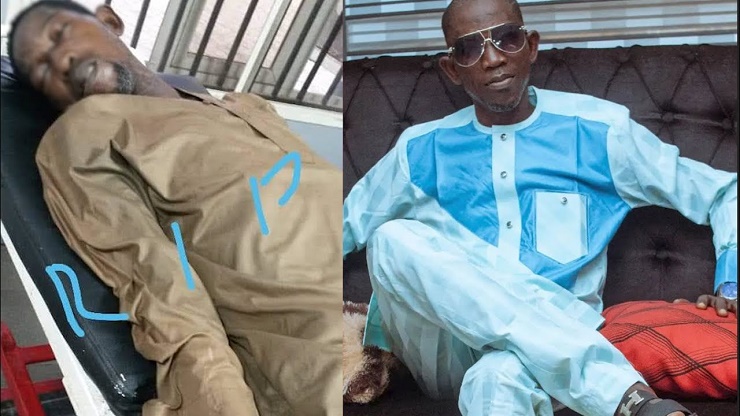 On April 1, 2022, the Nigerian entertainment sphere, particularly the Yoruba genre, was thrown into mourning following the news of the famous hilarious actor Adekunle Adetokunbo's death. Because the declaration was made on April 1st, information about the actor's passing was regarded as a forgery until it was confirmed unique by some of his colleagues and friends in the industry.
Tunfulu's death caused lots of uproars as it was alleged that it was caused by medical negligence at the Ikorodu General Hospital. Meanwhile, an interview with the deceased's family members, acquaintances, fellow actors, and medical practitioners revealed that the actor battled with chronic kidney disease for several years.
Against rumors of him suffering from severe malaria, it was also learned that Adetokunbo, who resided in the Ikorodu area of Lagos, was critically ill in the early hours of March 31, and when his family could no longer manage his condition at home, he was taken to an unnamed private hospital, where he was receiving medical treatment.
At some point, the unnamed health facility refused to treat the actor, and he was then quickly referred to Ikorodu General Hospital, where tests were carried out on him. He also had blood transfusions as his Packed Cell Volume (PCV) was merely 18 percent.
Unfortunately, the actor died barely 24 hours after arriving at the hospital. He passed on even before his test results were out. The actor's son, Adetunji, accused the health workers at the Ikorodu General Hospital of negligence, saying his father could have survived if the doctor on duty had attended to him ten minutes before he gave up the ghost.
Meanwhile, a statement released by the management of Ikorodu General Hospital revealed that the late actor battled with multiple organ failure and immunosuppression with attendant remarkable weight loss, poor appetite, stressed breathing, and increasing weakness for months before his arrival at the hospital. Dejo Tunfulu died on a Friday morning months before his 50th birthday.