Maryam Yahaya (born 17th July 1997) is a Nigerian Kannywood actress who became popular for her role in the movie Taraddadi.
The future of the Nigerian entertainment industry is in the hands of her youngsters to protect, preserve, and brighten and one of these youngsters is Maryam Yahaya. A fast-rising Kannywood actress, she is one of the few faces currently making waves in the industry.
Based in Kano State, Kannywood is also part of Nollywood. It gradually evolved in the 1960s from the productions of RTV Kaduna and Radio Kaduna and has grown to produce individuals that grace our screen with their unique acting skills. Read on to learn interesting things about Maryam Yahaya and how she built a successful acting career.

Profile Summary of Maryam Yahaya
Full name: Maryam Yahaya
Date of Birth: 17th July 1997
Age: 26 years old
Place of Birth: Kano State, Nigeria
Ethnicity: Hausa
State of origin: Kano State
Nationality: Nigerian
Marital Status: Single
Occupation: Actress
Years Active: 2016 – Present
Maryam Yahaya was Born 26 Years Ago in Dutse, Kano State, Nigeria
She was born into the family of Ibrahim Bello and Ruqayya Bello on 17th July 1997 in Goron Dutse, Kano State, in the northern part of Nigeria predominantly occupied by the Hausas. Maryam grew up and had her early education in her hometown, Kano. There is no further information to say where her parents/siblings live or what they do for a living. But from what Buzz Nigeria gathered, considering how she delved into the film industry at a very young age, she received significant care and support from her family concerning her acting career. She had her primary school in Yelwa and proceeded to Bokab Barracks secondary school, where she obtained her Senior School Certificate.
She Had Passion for Acting From Childhood
As a child, Maryam Yahaya developed a passion for acting by watching numerous Hausa movies. She also mentioned that she got a lot of inspiration from prominent actors and actresses in the Kannywood industry, such as Adam Zango, Nuhu Abdullahi, Ali Nuhu, Rahama Sadau, Jamila Nagudu, and many others. She continued nursing her strong ambition for acting till she completed her secondary education in 2015, after which she joined the movie industry.
The Movie, Mansoor, Launched Her Into Prominence
Maryam landed her first acting gig in Kannywood in 2016 with the movie Gidan Abinci. Her brilliant performance in the film subsequently fetched her more significant roles. In 2017, she starred in her very first notable Kannywood movie titled Mansoor. Even though the part she acted in the film was initially meant for a more prominent actress Bilkisu Shema who was absent, Maryam carried out the role perfectly. For a then 19-year old, it was a loud cheer for her acting career starring in the same movie alongside prominent Kannywood actors like Ali Nuhu, umar_m_sharif, Sadiq Ahmad, Abba El-Mustapha, etc.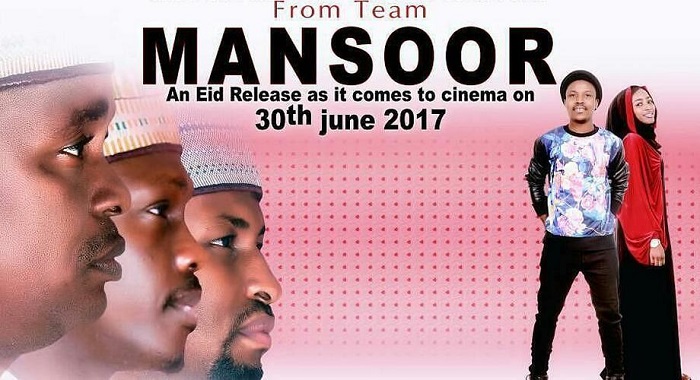 Another famous movie that showcased her talent and gave her more prominence was the 2018 movie, Mariya. The film is full of suspense, and she acted the lead character as a young teenage girl married off to a man old enough to be her father. It portrays what is prevalent in the Hausa community, whereby a young girl of 13 years is being given out to marriage instead of sending her to school.
The movie is very entertaining and educating, and Maryam displayed her best in dishing out the unique roles assigned to her. The young talented actress has shown how good she is at what she does, thus drawing significant attention to herself.
Below are some of Maryam Yahaya's Famous Movies
Gidan Abinci (2016)
Barauniya (2016)
Tabo (2017)
Mijin Yarinya (2017)
Mansoor (2017)
Mariya (2018)
Wutar Kara (2018)
Jummai Ko Larai (2018)
Matan Zamani (2018)
Hafiz (2018)
Gidan Kashe Awo (2018)
Gurguwa (2018)
Mujadala (2018)
Sareenah (2019)
A Look At Her Awards and Nominations
Still a rising actress, Maryam has not yet received an award but has been severally nominated for her unique roles in the industry. Her award nominations include the following:
2017- Kannywood Most Promising Actress of the Year by City People Entertainment Awards (nominated)
2018- Best Kannywood Actress of the Year by City People Entertainment Awards (nominated)
2019- Best Supporting Actress of the Year by City People Entertainment Awards (nominated)
2019- Best Kannywood Actress of the Year by City People Entertainment Awards (nominated)
She Has a Large Social Media Following
Like most Nigerian celebrities today and celebrities worldwide, Maryam Yahaya has leveraged her successful acting career to draw in a significant and consistent social media following to herself. With over 1.6 million followers, she is most notable on Instagram as real_maryamyahaya, where she promotes her beauty products and entertains her fans with a light of what goes on in her personal life. Also, she has an active personal account on Facebook as Maryam Yahaya, where she also promotes brands and relates her thoughts and views on some trending issues in the country. On YouTube, she has an eponymous Youtube channel, which she created in April 2021, and there, she mostly posts educative videos.
Her Net Worth is Estimated Between $50,000 and $100,000
The beautiful, creative, and highly talented actress has so far made a name for herself in Kannywood with her excellent delivery of roles. She has also diversified her income sources to include non-acting sources. In addition to being an actress, Maryam runs a beauty shop which she named after herself. She launched the beauty shop in 2019, and that undoubtedly adds to her bank balance. Although the exact figure of her net worth has not been disclosed, various online sources have estimated her current net worth to be between $50,000 and $100,000.
Maryam Yahaya is Currently Single
Being one of the most beautiful, talented, and celebrated actresses in the Kannywood industry, many think Maryam is married. However, that's not true, as the gorgeous actress is not yet married to anyone. There is also no record of the actress being engaged or in any known relationship; neither is there information about her past or present relationships.
Meanwhile, in an interview she granted at Freedom Radio, the actress stated that why she is not married is because men worthy to be called husbands are hard to find. She explained that even though good men are very difficult to see, marriage is a matter of time, and when the time comes, she will get married. Hence, she currently prioritizes her career over marriage and relationships.