Dayo Amusa (born on 20th July 1984; Age: 39 years old) is a Nigerian Yoruba actress, singer, film producer, and businesswoman. Dayo is not married and does not have a child. She, however, has a twin sister.
Having been active in the Nigerian movie scene since 2002, actress Dayo Amusa is currently one of the most influential and sought-after actresses in the Yoruba film industry. She rose to fame with her excellent performances in Yoruba films and creative ways of playing roles. Moreso, she has proven to be an all-around entertainer as she is also a musician. Here's all to know about Dayo, including her career journey and family life.
Summary of Dayo Amusa's Bio
Full name: Temidayo Amusa
Gender: Female
Date of birth: 20th July 1984
Dayo Amusa's Age: 39 years old
Ethnicity: Yoruba
Nationality: Nigerian
Zodiac Sign: Cancer
Sexual Orientation: Straight
Religion: Islamic
Marital Status: Single
Dayo Amusa's Parents: Mr. Kolawole Rasheed and Mrs. Abiola Amusa
Siblings: 4
Dayo Amusa's Height in Inches: 5 feet 6 inches
Dayo Amusa's Height in Centimetres: 168 cm
Dayo Amusa's Weight: 78 kg
Dayo Amusa's Net worth: $800,000
Famous for: Being an Actress
Dayo Amusa's Instagram: dayoamusa
Twitter: @DayoAmusa
Facebook: Dayo Amusa
What State is Dayo Amusa from?
Dayo was born on 20th July 1984 in her hometown of Lagos State, Nigeria. Her mother is a native of Ogun State, while her father hails from Lagos State. She was born as the first child of her parents, Mr. Kolawole Rasheed Amusa, an engineer, and Mrs. Abiola, an entrepreneur. She has four siblings, and they were all raised by their parents in Lagos State.
Also, Dayo has a twin sister who is her carbon copy, but it seems she is not anywhere near the entertainment industry, and the actress does not usually talk about her, hence, details about her are scarce in the media. However, a photo of them together has been once seen online.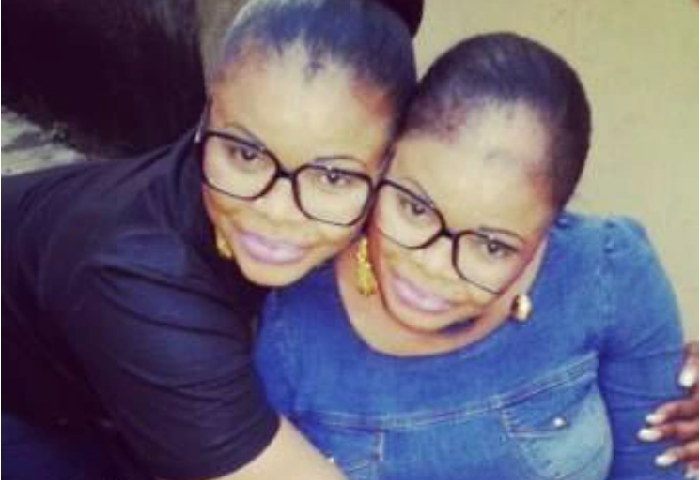 Dayo Amusa received her primary education at Kenny-Tee Private School in Surulere, Lagos. She started her secondary school at Mayflower Secondary School in Ikenne Remo and completed it at Mamak Secondary School, Sagamu, both in Ogun State. After that, she proceeded to Moshood Abiola Polytechnic in Abeokuta, Ogun State, where she obtained a National Diploma (OND) in Food Science and Technology.
Her Nollywood Career Started in 2002
Dayo has had a passion for acting right from the time she was a young girl, and she started pursuing it in her secondary school days. Then in school, she was a part of a drama group where she played several roles and participated in most of the school's external drama competitions.
Before she graduated from the university, Dayo joined Nollywood and started acting professionally in 2002. Although she acts more in Yoruba language films, actress Dayo has as well featured in a good number of English films. She has since grown to become one of the most popular and influential actresses in the Yoruba film industry, owing to her unique talents and creativity.
Dayo Amusa's Movies
Her 21 years of being in the industry have produced a lot of successful movies, some of which are listed below
Ogbe Kan Mi
Vengeance
Eyin Igbeyawo
Omoniyun
Farugbotayin
Tiwa's Story
Oye Oran
Adeife
Mama swagger
Kokoro okan
Ti Tabili Bayi
Aipejola
Love is a Six Letter word
Iyawo Esu Devil's wife
Dayo Amusa delved into film production four years after she started acting in 2006. She focuses more on Yoruba films and has so far about 11 movies to her production credit, some of which include Oogun Mi', Aroba, Pathetic, Dewunmi Iberu, and Unforgivable, among others.
Dayo Amusan is Also a Musician
Actress Dayo ventured into music in 2017 and has released a number of hit songs since her debut. She said that she loves music and has been singing since her childhood. She took part in her school's choir and was gradually growing her music interest, but after graduating from the university, she began to get more attention as an actress and decided to establish it first.
So when she saw she was fulfilling in her acting career, she decided to give her singing career a shot. Dayo did the soundtrack of her movie, Unforgivable, and has done songs with Pasuma, K1, Toby Grey, Oritse Femi, and Reminisce. Below are some of her successful releases so far
Marry Me
Alejo
Aye Mi
Blow My Mind
Ife Foju
Mosorire
Omodaddy
Mama's Love
Ayemi Remix ft Oritsefemi
Besides her career in the entertainment industry, the multitalented actress is a serial businesswoman. In fact, she once revealed that she makes a good part of her money from her diverse businesses. She is a brand influencer and has a promotional deal with the Tecno Music Boom player.
Dayo is into the education business. She has an edifice, a funfair garden in Ibadan Oyo State which opens during Christmas, Easter, and other celebrations. She also owns a crèche (PayDab Crèche) in Lagos.
Her Awards and Recognitions
Best Kiss in a Movie, Best of Nollywood Awards
Best Crossover Act Yoruba Movie Academy Awards
Outstanding Performance by The Ambassador Club
Merit Awards in 2013 from J15 School of Art
Achievers Award of Honour J-KRUE
Nollywood Female Face of the Year, Pink Awards
Best Actress in a Lead Role, Indigenous Nollywood Movies Awards
Actress of the Year, Outstanding Achievers Awards
Diamond Special Recognition Awards
Dayo Amusa Has Never Been Married Before and Does Not Have a Child
In an interview with Punch, actress Dayo opened up and cleared the air about the rumor that she has previously married and has a daughter. The actress sometimes flaunts a young girl on her social media paged, which made some people speculate that she is her daughter.
However, Dayo clearly stated that she does not have a daughter as the girl in question is her mother's last child.
In her opinion about marriage, Dayo expressed that it is not a must for everyone to get married. She said that she doesn't see marriage as a supermarket that one wants to jump into for window shopping and then jumps out the moment he feels the mall is boring.
Consequently, the actress is taking a lot of her time for making the decision of who to spend the rest of her life with. In her words; "Marriage is not a do or die affair"
Regarding men she has dated in the past, the actress keeps her love and relationship life out of the media, and so information about her previous relationships is scarcely on the internet.