Whether you're famous or not, you know that relationships aren't completely smooth-sailing, even the best ones still need some work. There are always some bumps in the road most couples hit every now and then which can make or mar the parties involved. This is why it takes some special effort to make any marriage work. For celebrities, the pressure can be more since their love life is often monitored or idolized by fans and haters alike, making it food for the public to feast on.
This is the story of Ekenedilichukwu Ugochukwu Eric Nwenweh popularly known as Ken Erics. He is a popular Nigerian actor, filmmaker, and singer. The actor has excelled in all these including starring in several Nollywood movies, but controversies surrounding why he divorced his wife Onyi Adaba after only one year of marriage have refused to go away. Below is everything to know about their marriage.
They Didn't Date For So Long
It's hard to pin down how long these two dated before marriage particularly because Eric whose life centered mostly on his career was almost not seen with any woman before his marriage to Onyi Adaba. However, there are reports they only dated for one month. Perhaps, there was no intimacy between the duo as lovers during this time. Onyi revealed she only tried to seduce him once and he ended up beating her.
Although worried about this, Onyi Adaba was just a girl in love who like many ladies assumed things will change for the better once they're married. Thus, she decided to be patient with him and hastily agreed to his marriage proposal believing once they settle down and start living together, he will be different, and things will change for good.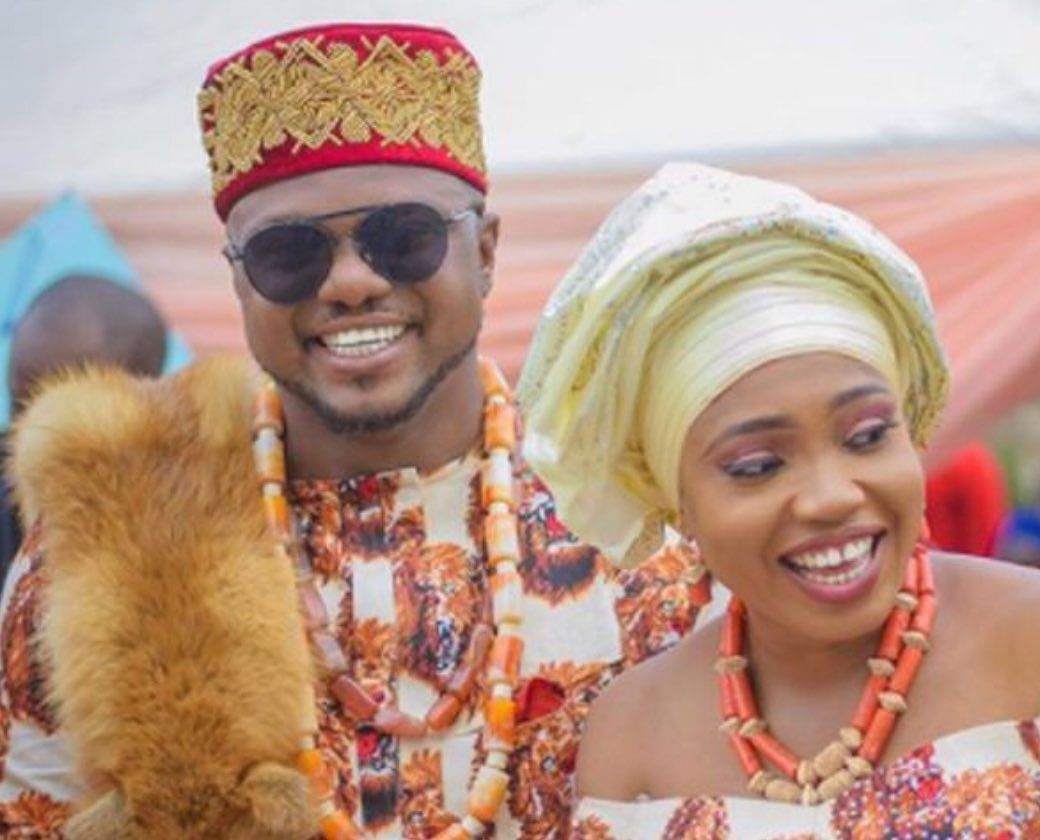 Having shoved aside her concerns, Onyi decided to further her marriage plans with Ken Erics. The duo invited their friends who were mostly Nollywood actors and families to Enugu State. During a colorful festive season, precisely on the 28th of December, 2017, the actor hit up Onyi Adaba's hometown and they got hitched traditionally. Adaba was wearing an expensive peach lace material. Her second outfit was an Igbo's traditional wear widely known as Isiagu which she matched with her husband. Both the bride and the groom wore each outfit with perfectly matching accessories such as gele, chieftaincy cap, beads, and other pricey accessories to highlight their looks. '
Hitherto to this time, the happenings in their marriage were kept in the dark and their marital matters remained private until March 2019 when the actor announced that he will no longer continue with the union due to some irreconcilable differences he has with his partner. According to him, the marriage wasn't working and he decided on annulment.
Onyi Adadba Was Never In The Limelight Before Her marriage To Ken Erics
In Nollywood, it's normal for famous people to marry other famous people. But there are a few celebs who chose to take the road (aisle) less traveled to marry someone less popular. Ken Erics was one of such stars that took that path.
Until his marriage to Onyi Adaba in December 2017, she was almost not known in the Nigerian entertainment circle. Though that has changed now as she is popularly known as the ex-wife of the actor, before their marriage, she was barely known by some people as a businesswoman.
Things Didn't Go As The Couple Had Envisioned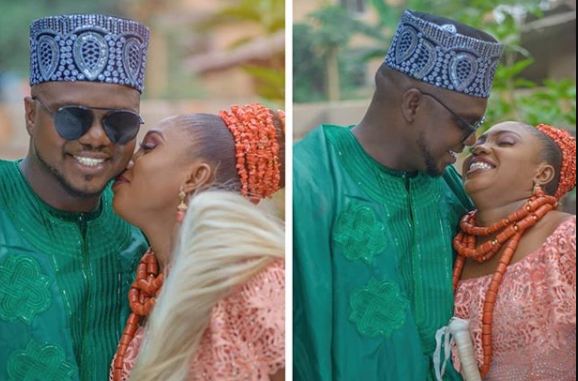 Most celebrities today went into marriage with expectations to experience everlasting love and a happy ending. At least, until their divorce, it was what Ken Erics and Onyi Adaba had envisioned for their relationship when they went ahead to tie the nuptial knot in December 2017. According to some sources, Onyi Adaba had sold off her business with the thought that she won't be returning to it as a married woman relocating to another place.
Barely thirteen months after they were joined as husband and wife, their marriage hit the rocks, and from the revelations that followed afterward, we can not really say the now estranged couple had a good relationship while they were together as man and wife.
Onyi Adaba Claims Ken Erics Married Her To Coverup His Sexual Orientation
Everything seemed perfect between Erics and Onyi before the news of their breakup came after the shocking news of actor Blossom Chukwujekwu's separation from his then-wife, Maureen Esisi. Unfortunately, with the end of their marriage came the exposition of secrets, though some unconfirmed. One of the shocking news that greeted fans and admirers of the former lovebirds after this disclosure is the discovery that Ken Erics is allegedly gay. Shortly after their marriage crashed, his wife, Onyi Adaba granted interviews where she hinted that her ex-husband, Ken Erics is gay. According to her, Ken did not lay with her before and during their marriage, thus, for her, he must be gay not to have slept with her, his legally married wife throughout the duration of their marriage.
Reports from other sources have it that perhaps the actor is not ready to settle down and handle all the marriage responsibilities just yet, as it is alleged in some corners that it may be the pressure of his mother that pushed him into his first marriage. His wife even attested that his mother once forced her to seduce him.
To date, the actor had not really stated why he decided to call his month's marriage off, as he politely declines questions surrounding his marriage on interviews. But he once spoke on the issue on Instagram, stating that people are allowed to believe their lies and whatever is put out. But, in due time, he believes the truth will be revealed, and aside from that he could not put up with the unbearable situation of the marriage again, there is nothing more attached to his separation and eventual divorce from his ex-wife, Onyi Adaba.
Ken Erics Has Since Kept His Love/Personal life Private
Ken Erics has not come out to say he is in another relationship with any lady but one of the ladies that has been roped around him is fellow Nollywood actor, Rachel Okonkwo. Even though Ken has consistently denied having anything or an affair with the actress, his estranged wife has fingered her as one of the causes of their failed marriage.
However, it is important to note that his former marriage with Onyi Adaba did not produce any issue. Hopefully, the actor may be seeing someone else right now, but because of the unfortunate outcome of his first marriage, he will be careful to keep his new relationship off public glare.