Rita Edochie and Pete Edochie are not related by blood, but the actress is the actor's sister-in-law. She is married to Tony Edochie, an Anambra-born businessman and the younger brother of the legendary Nollywood star, Pete Edochie.
Since Rita's breakout into the movie business in the 1990s, inquisitions about the relationship shared between her and Pete Edochie have continued to rock the industry. Some even go as far as assuming that the two Nollywood veterans share a romantic relationship and are most likely married, mainly for the fact that they share similar last names. To know more about how the two are related, here are the facts we have to share with you.
Rita Edochie is Pete Edochie's Sister-in-law 
As largely assumed, Rita and Pete Edochie may not be directly related, but they are related in some ways. By being married to Pete Edochie's sibling, she became a member of the Edochie family.
Rita Edochie's husband is Tony Edochie, while Pete Edochie, on the other hand, is married to a trained lawyer and TV presenter, Josephine Edochie, with whom he shares five children, including the very popular actor and Nigerian presidential aspirant, Yul Edochie. In other words, Rita is also not Pete's daughter but an aunt to his children.
In addition to being family-bound, Rita and Pete hail from the same state. They are both indigenes of Anambra State, South-Eastern Nigeria. While Rita was born somewhere in one of the local governments in Anambra State and raised in Onitsha, Pete hails from Nteje in Oyi Local Government Area of Anambra State, but he grew up in the North.
Pete Inspired Rita's Acting Career
As Nollywood stars, Rita and Pete have also worked together in several Nollywood movies. In fact, her marriage to the Edochie family, who at the time was popular in the broadcasting and movie firms, helped her find her fit in the two industries.
With the help of the Edochie family, Rita worked as a radio presenter at the Anambra Broadcasting  Service (ABS). Walking in the steps of the Veteran actor Pete Edochie, she chose to also join the movie industry, although she had always had a flair for acting since she was in her primary and secondary school. Acting, for Rita, was something inborn, but Pete inspired her to go for it.
He was not just a brother-in-law, but an elder brother and an inspirational figure in her career line. While working with the ABS, she joined the Nigerian movie industry, Nollywood, and made her debut in the 1997 movie Waterloo. The movie was directed by Teco Benson, and it also featured veteran actress Stephanie Okereke Linus. Thanks to the Edochie family as well as her dedication, Rita Edochie has bagged a handful of awards, they include;
Best Actress in Supporting Role from the African Movies Academy
Best Actress in a Leading Role from the Africa Magic Viewers Choice
Universal Peace Federation decorated her with Ambassador For Peace Award in 2016
As acting colleagues, Rita Edochie and Pete Edochie have co-starred in the following films:
Bad Blood 2

Bad Blood 3

Chain Reaction

Naked Wrestler

Naked Wrestler 2

Tears and Sorrows

The Python

Living with Death
Who then is Rita Edochie's Husband?
Rita Edochie's husband, Tony Edochie, is the younger brother of the legendary "Ebubedike" of Things Fall Apart, Pete Edochie. Tony Edochie is an Anambra-born businessman, and like Pete, he hails from Nteje, in Oyi Local Government Anambra State.
Tony is also an educated man, although details of his academic qualification are not known. He neither worked at a broadcasting firm nor is he an actor, but he is a strong supporter of his wife's now successful career. 
Being the husband of Rita Edochie isn't the only factor that gets Tony the media's attention from time to time. The other major factor that draws Tony to the spotlight is the fact that he is the younger brother of one of the most successful Nollywood actors, Pete Edochie, and an uncle to Yul, Pete's last son.
Rita and Tonie Edochie have been married for over three decades. Rita was hooked up with Tony Edochie immediately after completing her secondary school education. They had their traditional marriage in 1988, and their church wedding happened in 1990.
Rita's marriage to Tony never truncated her academic journey; the veteran actress gives credit to her husband and the family for helping her gain admission to study Mass Communication at Nnamdi Azikiwe University Awka, where she eventually graduated with a degree in the field in 1990.
Rita Edochie Has Four Children with her husband, Tony
Rita's marriage of over thirty years has seen her blessed with four adorable children already well established in their various careers. Interestingly, two of her children have also ventured into the Nollywood industry, and they are doing great for themselves. To know more about Rita Edochie's children, here are the facts we have to share with you.
Valentine Edochie
Full Name:

Great Valentine Edochie

Date of Birth: July 26
State of Origin: Anambra State
Marital Status: Single
Profession: Actress
Educational Qualification: BA in T

heatre and Dramatic Arts

Alma mata: Nnamdi Azikiwe University
Great Valentine Edochie is Rita Edochie's first son. He is in his mid-thirties and was born sometime on July 26, in the late 1980s. Valentine is also an actor. With so many talented actors coming from his family, it is not surprising to see Valentine joining the league.
It is not clear when Valentine joined the Nigerian movie industry, but his passion for his career has seen him soar higher than his peers in the industry. Today, he is not just recognized among the best actors of his time but also one of the most talented filmmakers, movie producers, and directors the industry has ever had. He is best known by his nickname "MustaphaCupid."
Valentine Edochie studied theatre and dramatic arts at Imo State University. It s said that Valentine shares a very close relationship with his mother, which is why he was able to quickly make his way into the movie industry nearly immediately after completing his education. Talking about his private life, the young actor is not yet married, and being a very private person, details about his love life cannot be found.
Judith Edochie
Full Name:

Nkiru Judith Ibekwe-Edochie

State of Origin: Anambra State
Marital Status: Married
Judith's Husband's name: Mr. Ibekwe
No. of Children: 2
Judit is Rita Edochie's first child and daughter. Although there isn't much revealed about her, she gained some sort of media attention mostly because of her relationship with the Edochies.
It is not clear what career path Judith has chosen for herself, but we know for sure that she is not an actress and that she is a married woman. Her husband's name is Mr. Ibekwe. Judith is a mother of two children, one of which was a baby girl born on 3rd May 2018. Her son's name is Emelie Jnr Owen Ibekwe.
Amanda Edochie
Full Name: Amanda Maria Edochie-Abraham
State of Origin: Anambra State
Place of Birth: Onitsha, Anambra State
Profession: Actress, Model, Designer
Marital Status: Married
Amanda Edochie's Husband: Mr. Abraham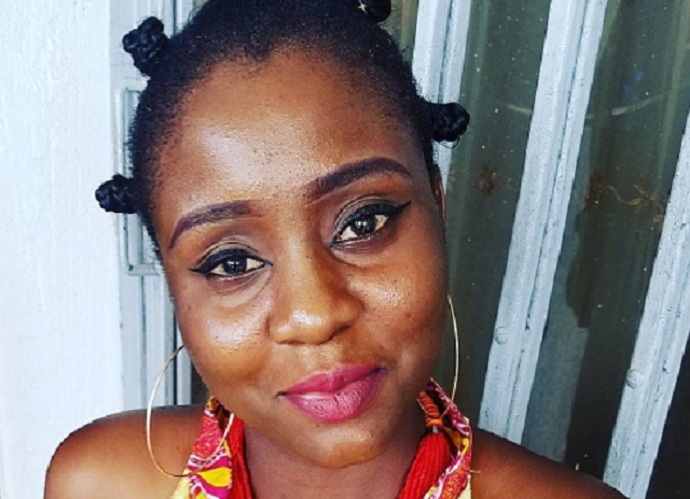 Amanda Maria Edochie is Rita Edochie's second daughter who, like her elder brother Valentine, has followed in the steps of her mother to become an actress. She began her acting career a couple of years back and still has a long way to fit into her mother's shoes. However, considering how well and fast she is growing in the industry, there is no doubt she will soon outshine her peer in the industry.
Amanda is also a married woman. She got married to her spouse on July 11, 2020, in their native hometown of Anambra. As expected, the wedding ceremony welcomed many celebrities, including the veteran actor Pete Edochie and his entire family members.
Against wide speculations about Rita Edochie's husband Tony not being present, the wedding pictures that the veteran actress Edochie flaunted on various social media platforms show that Amanda's father was present to give his fatherly support to his daughter. Amanda is also a mother; she and her husband, Mr. Abraham, welcomed their first child, a son, in November 2020.
Rondy Edochie
Full Name:

Rondy Peters Edochie

State of Origin: Anambra State
Place of Birth: Onitsha, Anambra State
Marital Status: Single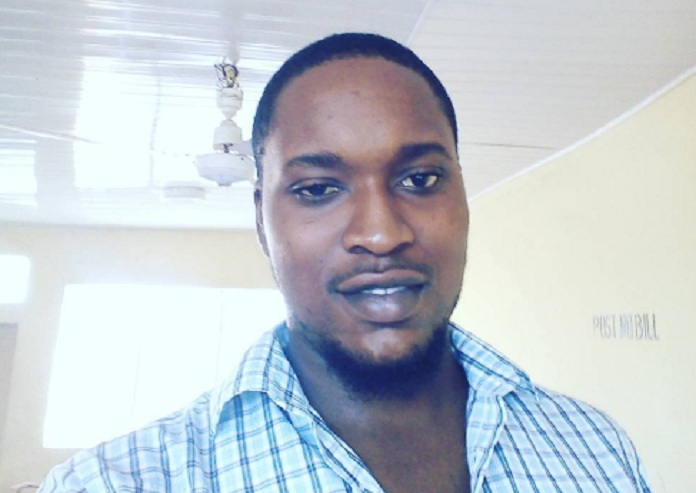 Rodney is the youngest son of Rita Edochie and goes by the full name Rondy Peters Edochie. Rondy is perhaps the least popular of all of Rita's children, and of all four kids, Rondy comes closest in striking a facial resemblance to his mother.
Scandals Involving Rita Edochie
Rita Edochie may appear to many as a very outspoken person. Still, it is also a fact that she tries to keep her family affairs away from the reach of media paparazzi. However, there were speculations that she and her husband are no longer together. Still, her second daughter, who in 2020 celebrated her parents' marriage of over two decades, also confirmed that her parents are still together.
Rita Edochie's Controversy with Comedian Ada Jesus and Prophet Chukwuemeka Odumeje
Rita Edochie is a well-known follower of the popular yet controversial Onitsha-based prophet Chukwuemeka Odumeje of Mountain of Holy Ghost Intervention Deliverance Ministry.  Odumeje, also called Indaboski or Liquid Metal, is noted for his unorthodox healing methods and exorcism of supposedly demon-possessed individuals.
In April 2021, a comedienne Mmesoma Mercy Obi, also known as Ada Jesus, accused the prophet of staging fake miracles with Rita Edochie coercing and paying people to feign ailments. A few months after making the allegation that eventually went viral, Ada Jesus became critically ill and was diagnosed with a kidney problem that left her paralyzed.
Many who reacted to her sudden illness accused her of bringing it upon herself by speaking ill of a man of God like Odumeje and urged her to seek the clergyman's forgiveness. Heading to people's suggestions, the skitmaker was later taken by her family to see the said prophet for deliverance. The cleric reportedly rejected her.
Instead, he and Rita laid curses on her, vowing not to forgive her until she provided evidence to support her claims or reveal the names of her accomplices. The video, which also went viral, had the cleric accusing the comedienne of ruining his image with false accusations on social media. Rita Edochie, who was also present in the video, was heard praying that she dies from her ailment so people would learn.
However, on Sunday, April 11, 2021, Rita released a three-minute video on Instagram claiming to have forgiven Ada Jesus for spreading false allegations against her and her prophet. She also urged people to desist from insulting men of God, particularly her Odumeje. "Use him to respect me. He is good for me; that is why I am with him," she said.
On 21 April 2021, Ada Jesus died at Zenith Medical & Kidney Centre, Abuja. The news about the comedienne's death came five days after Rita's announcement about forgiving her. Nigerians criticized her for playing a role in the drama that led to the young Ada Jesus' death. Some even called for Rita and Odumeje's immediate arrest, while others used the medium to advise youths to be cautious of their words.
Meanwhile, Rita, reacting to the criticisms, took to her Instagram page to share some video clips, one of which shows the actress celebrating what many assumed to be her celebration of the comedian's death. One of the actress's videos on Instagram was captioned, "In Jesus, I stand, I pity you that don't know."
As expected, Rita was re-visited with lots of criticism, with many going as far as laying curses on her and praying for an immediate end to her professional career as an actress. Of course, Edochie replied to them with an IG post, saying she is actually on set filming at the moment. She also warned her critics to keep away from her matter; otherwise, they would be next.
Rita's "You will be next" warning to Nigerians attacking her on Instagram was largely perceived as another threat that many did not consider lightly. Although no further actions were taken against her or the controversial Indabosky, many Nigerians still blame her for the death of a fellow Nigerian.