Chika Ike (born 8 November 1985) is a Nigerian actress, film producer, TV personality, businesswoman, philanthropist and former model from Anambra State. She is known for her many roles in Nollywood movies. She has an older sister named Vivien Ike.
If there is a list of self-made personalities in the Nigerian movie industry, such a list will not be complete without a mention of Chika Ike. She is a super talented Nigerian actress who began acting as an infant back in her church. As she got older, she ventured into modeling as a teen without leaving acting behind. Her hunger and drive for success grew bigger from there onward, she also began producing movies. Chika has added loads of other things to her career. All of these she has accomplished in her 30s, and she is still aiming for more.
Chika Ike Biography and Profile Summary
Full Name: Chikadebia Nancy Ike
Popularly Known As: Chika Ike
Age: 37 years old 
Date of Birth: 8th November 1985
Zodiac Sign: Scorpio
Birth Place: Onitsha, Anambra State, Nigeria
Sibling: Vivien Ike
Alma Mater: University of Lagos, New York Film Academy, Harvard Business School
Occupation: Actress, Producer, Businesswoman, TV show host, Model
Active Years: 2005 – Present
Nationality: Nigerian 
Ethnicity: Igbo
Marital Status: Divorced
Ex-Spouse: Tony Eberiri (2006 – 2013)
Children: None
She Was Born In Anambra State But Raised In Lagos State
Chika Ike was born in Onitsha, in Anambra State, in the Eastern region of Nigeria. She was born into the Ike family on November 8, 1985, which makes her 37 years old this year. Chika was born in her hometown but moved to Lagos State, where she was raised. It was in Lagos that she attended her primary and secondary school education. 
She's is among the many African females treated wrongly what-with on the long stereotypical ideology about her female gender. Her father was a traditional man and did not hide his dismay when she was born as he was expectant of a male child. Disappointing, but this never dimed Chika's hope of being who she wanted to become.
According to Chika, she was rejected as a child for the sole reason that upon escaping her mother's womb, she was born a girl. The rejection she received from her family made her who she is today. The struggles she faced and the hardship she endured were all to prove to her family and those who did not believe her that she is worth something. Since being rejected as a child, Chika has continued to work hard to prove her relevance not only to her family but to society at large. Her childhood struggles had been a big motivation for all she has today.
Overview Of Her Educational Background
Despite growing up under a father who had wished she was born a boy, Chika received good quality education anyone would wish for. She had both her primary, secondary and tertiary studies in Lagos State. 
The would-be actress applied to study at the University of Lagos (UNILAG) and got accepted on her first trial in 2004. At UNILAG, she completed her two years diploma before she went on to earn a Bachelor of Science degree in human kinetics and health education at the same university.
Chika Ike also sought advanced knowledge to improve her innate acting skills. This led her to attend the renowned New York Film Academy where she graduated in 2014. Then to gain competency in the business world, she enrolled at the world's leading business school – Harvard Business School – and earned a business certification at the end of her studies.
Summary of Chika's Educational Accomplishments
First School Leaving Certificate from her primary school.

WAEC Certificate from her secondary school.

A Diploma from the University of Lagos.

A Bachelor of Science Degree from the University of Lagos.

An acting certificate from New York Film Academy.

A Business Certificate from Harvard Business School.
Chika Ike Was First A Professional Model Before Venturing Into Acting
Chika began her professional acting career in the 2000s with films like Sweet Love and Bless the Child as her first. But before then, the actress had already worked with various modeling agencies and brands including contesting in pageantries.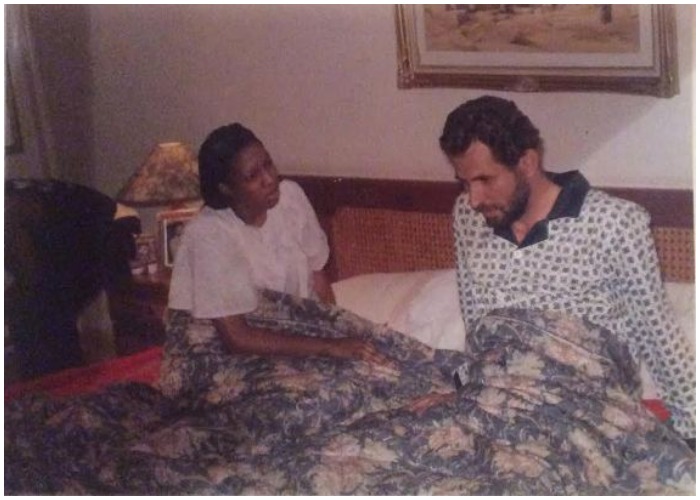 Having established herself as a model, joining the movie industry was no big issue for the beautiful lady. Eventually, she rose to fame after starring in the 2005 blockbuster movie, Bless The Child. The movie also won her an award for Most Promising Actress in Nigeria at the African Movie Academy Award. Still acting in Nollywood, Chika has appeared in over 250 films. Some of her best-rated works are listed below.
Love Wins (2006)
My Only Girl (2006)
The Key of Happiness (2007)
Before The Rain (2008)
Jealous Princess (2008)
The End is Near (2012)
Dangerous Beauty (2009)
Street President (2010)
Secret Act (2011)
Happy Ending (2016)
From her acting gigs, movie productions, and numerous other successful businesses, the actress has helped herself to a net worth estimated to be about $1 million. It is believed that this figure will not remain static for long knowing how much of a hard worker she is.
Who Is Chika Ike's Alleged Twin Sister?
There have been rumors of Chika Ike having a twin sister, but there is no truth in that she was born as a single child. However, the rumor was fueled following the striking resemblance of the actress to her elder sister, who has been identified as Vivien Ike. The resemblance between these two is so much that one could conclude that they are twins at first glance.
Vivien Ike is a Nigerian-American actress, producer, and TV reality show host. She is a graduate of English from the University of Lagos. Just like her kid sister, Vivien was into modeling during her schooling days. She contested for Miss UNILAG beauty pageant but finished as the first runner-up in 2003. She auditioned for several other pageantries such as MBGN, Face of Abuja, and WMUN. She also modeled for brands such as Lux, Maracuja Drinks, and Virgin Airlines.
Vivien relocated to the United States in 2008 after she won that year's US visa lottery. After spending over half a decade in the United States, Vivien Ike returned to her fatherland. Since her return to Nigeria, Vivien has continued to venture into the entertainment industry as an actress, producer, and host of her own reality TV show. She is the producer of her cooking show known as Blind Tasters. She expressed that the inspiration behind the show came from when she was mourning her dad. The show's winner goes home with a cash prize of two million naira and a car as well.
Chika Was Married But Now Divorced. Here's What Happened
Chika Ike was once a married woman, she was married to a certain Tony Eberiri in 2006 and remained his wife till 2013 when they parted ways. From what we learned during their divorce proceedings, Chika alleged that Tony has beaten her up several times and she even lost a pregnancy in one of such several beatings. In defense, Tont alleged that Chika has done everything possible to terminate their marriage and also warned her to eschew publishing anything about him in the media.
Following their inability to reconcile their differences, the union was annulled by an Abuja High Court in 2013. While they were married, the couple didn't have any child between them and even though Chika's fans have asked why she doesn't have any child, the actress revealed that she is still young and having kids is not a problem for her.
In another development, Chika was recently rumored to become Nigerian politician and billionaire Ned Nwoko's 6th wife. This rumor started after a Vlogger claimed that Ned's 5th wife's (Regina Daniels) mother was bitter with Chika. She noted that Chika doesn't want to allow her daughter to enjoy her marriage to the billionaire.
As media houses swarmed in to investigate this allegation, it turned out that the whole rumor was cooked up and nothing of such ever happened. In reaction, Ned vowed to use every legitimate means at his disposal to bring the rumor mongers to book, he also warned people to leave his family alone.