Destiny Etiko is a 33-year-old Nigerian actress from Udi in Enugu State.
She became prominent in 2014 after she acted the role of Ekemma in the award-winning Nigerian movie, Idemmili. She started her professional acting career in 2011 and won her first award in 2016 as the Most Promising Actress at the City People Entertainment Awards. At the age of 32, Destiny has quickly stepped out of the "rising actress" and is now a well-known and one of the most successful and sought-after actresses in Nollywood.
Summary of Destiny Etiko's Biography
Full name: Destiny Chinemelum Etiko
Date of Birth: 12th August 1989
Age: 33 years old
Place of Birth: Udi, Enugu State
Ethnicity: Igbo
Nationality: Nigerian
Marital Status: Single
Education: Enugu State University of Science and Technology (ESUT)
Occupation: Actress
Years Active: 2011-present
Where Is Destiny Etiko From?
She was born in her hometown, Udi in Enugu State, in the eastern part of Nigeria, on the 12th day of August 1989. Destiny is the second out of 5 children; 3 females and 2 males. She spent all her childhood and early life in Enugu State. Destiny usually flaunts pictures of her siblings on her social media page, but none of them is quite popular like her. There are no many details regarding her siblings, including where they are and what they do for a living. Sadly, her father, John Anonde Etiko, died on 15th May 2020.
Destiny Etiko's Mother was an Actress
In an interview with Buzz Nigeria, Destiny revealed that her mother was an actress before she left it to concentrate on her family. According to her, her father was a highly principled man who would not allow her mother to continue with her acting career, which he termed unfit for women with families. As a result, Mrs. Etiko completely quit her career for the good welfare of her family. However, Destiny said that her mother does not like media attention, so she didn't disclose her name.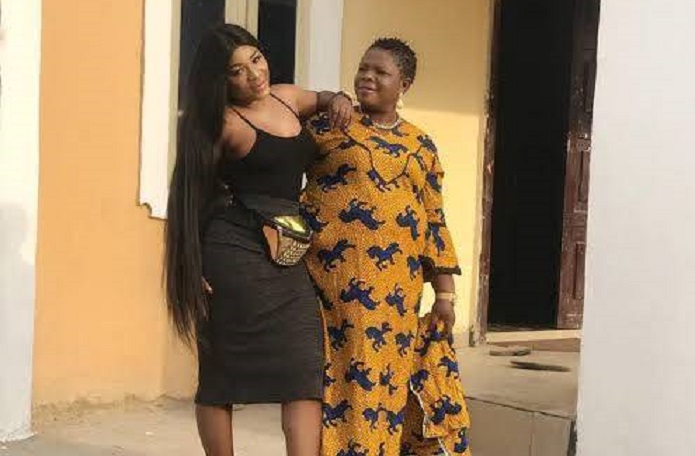 Moreover, the actress said that she drew her acting inspiration from her mother. She recounted how her mother used to bring her along to film locations during mid-term breaks or holidays. On some occasions, the producers might need a child actor and would ask her mum for her to film. That's how she ended up featuring in a few movies before her mother quit her acting career. Her mother fully supported her when she later declared her interest in acting, while her father did not give his full consent with the fear that she won't be able to handle a family together with a career in acting.
Destiny Etiko is a Graduate of Enugu State University of Science and Technology (ESUT)
Although most online sources say Destiny Etiko is Nnamdi Azikiwe University alumni, that is not true. After completing her primary and secondary education at Zik Avenue primary school and Queen's Secondary School in Enugu State, Destiny got admission to study at Enugu State University of Science and Technology (ESUT). She graduated from ESUT in 2013 with a bachelor's degree in Theatre Arts. For her NYSC, she was posted in Ondo State, where she did only the 3 weeks of camping and was later redeployed to Enugu state.
She Started Acting in Her Second Year at the University
According to the actress, she met late Mr. Ifeanyi Udokwu in 2011 when he came to shoot a movie in her school. At the time, she was in her second year. Before then, she had known Ifeanyi Udokwu when she used to go to film locations with her mum. So she saw and recognized him and then ran to meet him with all excitement. After exchanging pleasantries, Ifeanyi asked her if she is still interested in acting.
Destiny had always loved acting right from a child, so he said yes, and from there, Ifeanyi started inviting her for auditions. Destiny mentioned that it wasn't easy for her to combine her schooling with film auditions, but she kept getting encouragement from her mother and Ifeanyi Udokwu, which kept her hardworking and dedicated. She registered with the Actors Guild of Nigeria and started getting minor roles.
Destiny Etiko played many minor roles at the beginning of her career before she started getting bigger roles. In 2012, she was opportune to get a role in the movie, Idemili out of the 100 girls that came for that particular movie. The film later became a box office hit and pushed her to the limelight.
The movie, Idemmili, Launched Her to Prominence
Destiny does not just accept and interpret assigned roles in movies but does it with creativity and uniqueness. This was what earned her a big role in Idemili. Idemili was shot in 2012 but was released in 2014. The movie directed by Ernest Obi and produced by Onye-Eze Production focuses on native Igbo culture, mystics, and values. The movie came out while she was in NYSC camp and became a big announcement to her, and from then, she began to get bigger roles.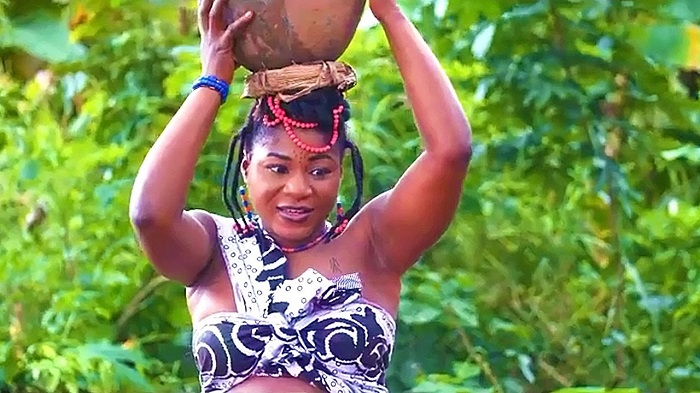 After winning the prestigious City People Entertainment Awards in 2016, Destiny has taken the game up the mark, totally established her name in the film industry, and became fans' favorite. She has shared screens with prominent actors and actresses such as Pete Edochie, Yul Edochie, Patience Ozokwor, Eve Essien, Alex Ekubo, to mention a few. Having been in the entertainment industry for over a decade, actress Destiny Etiko has remained relevant and featured in innumerable Nollywood productions; yet, she has remained ever ready to grace our screen with more entertaining roles.
Some of Destiny Etiko's movies include:
Fear of a Woman
3 Days to Wed
The Storm
Tears of Regret
Pains of the Orphan
The Hidden Sin
Family Yoke
Sound of Evil
My Private Part
Heart of Love
Power of Royalty
Sunset of Love
London Prince
Woman of Power
Poor Billionaire
Queen of love
The Sacred Cowry
Living in Poverty
Hour of Victory
Destiny Etiko's Awards
Actress Destiny Etiko has earned a handful of awards in the industry over the course of her acting career. Some of her awards and nominations include the following:
Best New Actress at the Africa Magic Viewers Choice Awards
Most Promising Actress in Nigeria at the City People Entertainment Awards
Best Actress in a Supporting Role at the Golden Icon Movie Academy Award
Best Actress in Nigeria at the best of Nollywood Awards
Did Destiny Etiko Get Plastic Surgery?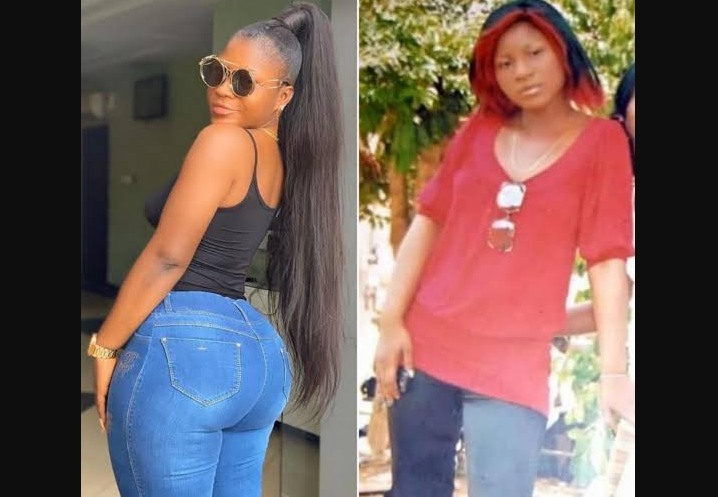 These days, almost everybody wants to have a curvy and sexy body. This has made most people, especially celebrities, start altering different areas of their bodies. After such alterations, some are open and proud to say they did it, while some try to deny and keep it a secret. Destiny Etiko has remained one of the most talked-about actresses in the Nigerian movie industry, first due to her rapid career growth and then again, her automatic body growth.
As much as we all know that women tend to have rapid growth changes, Destiny Etiko's own has remained a puzzle to all who knew her in her early Nollywood days. Her newfound shape has generated rumors over social media.
While some maintain that she only grew bigger and did not do body enhancement, others strongly believe she underwent plastic surgery. However, the actress did not bother herself to clear the rumor by accepting or denying it; rather, she goes on to flaunt her pictures all over her pages without minding what people say. At this point, there is no confirmation in this regard.