Chizoba Nwokoye (born November 29) is a fast-rising Nigerian actress, producer, and filmmaker also known as Sharon Chizzy and is famous for the movie Pushed Into Marriage.
Since her debut in the movie industry, she has succeeded in bagging major movie roles. She has also starred alongside major Nollywood stars and is seen to have successfully carved a niche for herself. The actress will definitely bag more movie roles in the future as she has the mastery of role interpretation. Below is everything to know about the talented Nollywood actress.
Summary of Chizoba Nwokoye's Bio
Full name: Chizoba Sharon Nwokoye
Nickname: Sharon Chizzy
Gender: Female
Date of birth: November 29
State of Origin: Anambra State
Ethnicity: Igbo
Nationality: Nigerian
Zodiac Sign:  
Sexual Orientation: Straight
Religion: Christianity
Marital Status: Single
Chizoba Nwokoye's Parents: Mr. and Mrs. Nwokoye
Chizoba Nwokoye's Net Worth: $200,000
Famous for: Being a Nollywood actress and starring in the film Pushes Into Marriage
Chizoba Nwokoye's Instagram: Chizoba_Nwokoye
YouTube Channel: ChizobanollyTV
TikTok Handle: TikTok
How Old is Chizoba Nwokoye?
It is impossible to peg Chizoba Nwokoye's age as her year of birth remains a mystery. She celebrates her birthday on November 29th each year. She was born and brought up in Awka, Anambra State, her hometown, which is located in the southeastern region of Nigeria. From her state of origin, it can be deduced that she is from the Igbo ethnic group of Nigeria.
She was born to Mr. and Mrs. Nwokoye, both from Anambra State. The actress is seen to keep details about her parents off the media as what they do for a living is unknown. Her parents are known to maintain a strong Christian faith, though their religious denomination is unknown. It is also not known if she has any siblings, as there is no information about who they are or what they are up to.
As much as she has kept the names of the schools that she attended under wraps, she is known to have attained the first degree. Chizoba Nwokoye obtained her primary and secondary education in Awka before moving on to Delta State Polytechnic, Ogwasi-Uku, Delta State, for her higher education. The actress graduated with a Higher National Diploma (HND) in journalism, which helped her in the pursuit of her career.
She Rose to Prominence in 2019 For the Movie Pushed into Marriage
It's no doubt that the actress loves to keep things on the low, as when she started acting, is unknown. However, she rose to prominence after starring in the 2019 film Pushed Into Marriage, a movie directed by Ugoo M-Train. She starred as a village girl in the movie and was cast alongside other upcoming artists in the movie. Chizoba Nwokoye has been featured in over 25 movies and counting since her big break.
The actress is best known for her roles as a prostitute, school girl, village girl, princess, orphan, palace maid, and many more. She has starred with Nollywood icons like Zubby Michael, Yul Edochie, Chizzi Alichi, Mike Ezuruonye, Destiny Etiko, Ngozi Ezeonu, Ebere Okaro, and many more. With her onscreen creativity and perfection, she is sure to bag more major movie roles in the future.
Below is a list of the movies that she has starred in so far:
Chizoba Nwokoye's Movies and TV Shows
Pushes Into Marriage
Identical Twins
Same Blood
Without Trust
Perfect Love
Egg of Love
Guardian Angel
The Bitter and Sweet Life of Teenage
Church Property
Singing Prodigy
Diary of an Orphan
American Dream
Bury Me
Cry of Adaora
Enemy of Progress
Forbidden
Di Wayo: My Yahoo Husband
Chizoba Nwokoye is the CEO of Sharon Chizzy Productions and Sharon Chizzy Fashion World
Aside from acting, she is also the CEO of Sharon Chizzy Productions. She launched the production company on June 21, 2021, and had some of her colleagues in attendance. Her first job in the production company was on the ongoing Young Dream, The Series. She auditioned for other upcoming actors and actresses on June 13, 2021, at Delta Park Hotel at Coco Junction, Delta State.
The auditions turned out to be a huge success as freshers were recruited into the production company. Other works on the production company include Loyalty and Slavery. Chizoba Nwokoye also has her hands on fashion and is the CEO of Sharon Chizzy fashion world. The fashion house makes senator wears for both adults and children, and many other styles.
Chizoba Nwokoye is Single
Most Nigerian celebrities are known for flaunting their partners on social media. However, this is not so for the actress, as she has not been seen flaunting anyone on her social media. Though she is not yet married, it is not known if she is in a relationship with anyone, as she has chosen to keep the public in the dark about that.
As a celebrity, rumors are not bound to come up as she has been allegedly linked to several actors, which turned out to be false. This has been due to the marriage roles that she has starred in.
Is Chizoba Nwokoye a Twin Sister to Stephanie Ekwu?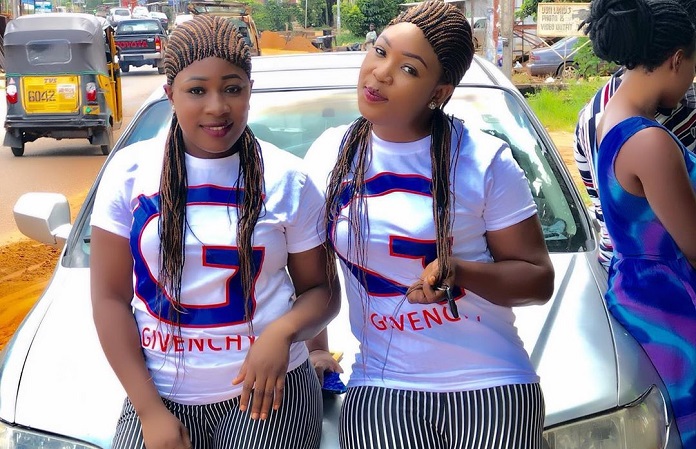 Chizoba Nwokoye and Stephanie Ekwu are not twins nor related to each other. They have a striking resemblance, which makes many people mistake them to be twin sisters. After the two actresses starred as twins in the movie Identical Twins, speculations have been raised about them being twins despite the differences in their names. Another movie that pricked the curiosity of viewers is Inseparable, in which the actresses are also featured together.
She Has a Large Social Media Following
Chizoba Nwokoye is active on both Instagram, YouTube, and TikTok. She is identified as Chizoba_Nwokoye on her Instagram handle. The actress is known for posting pictures and videos from her movie sets. She also posts pictures of her fellow Nollywood colleagues. Chizoba has about 330k followers as of the time of this writing.
The talented actress has a YouTube channel known as ChizobanollyTV. Chizoba Nwokoye has 40.7k subscribers on her channel and has received many likes for every video she posts. She takes to her YouTube channel to promote the ongoing movie Young Dream, The Series from Sharon Chizzy Productions. The actress also shares other videos of the various other films that she has starred in.
Chizoba Nwokoye is also active on TikTok and is known for her entertaining videos on the platform. She usually posts stints from her Nollywood sets and has been able to gather many views on her handle for each of the videos posted. With the entertaining content that she usually uploads, she is sure to gather more frequent views in the future.