Venita Akpofure (born: 1 January 1987: Age: 36 years old) is a Nigerian actress, video vixen, and former Big Brother Naija (BBNaija) housemate. She is famous for her roles in My Village People (2021), Unmarried (2021), and Ay's Crib (2013). She has also appeared in music videos such as P-Square's Alingo, TuBaba's Ihe Ne Me, and Naeto C's Finish Work.
Venita was previously married to Tena Tarka, a well-known businessman and the scion of a notable political dynasty. They however divorced in 2019 with allegations of domestic violence flying around. The reality tv star and actress however came out to deny this.
Summary of Venita Akpofure's Bio 
Full Name: Venita Akpofure
Nickname: Vee, Veezee Baybeh
Gender: Female
Date of birth: 1 January 1987
Venita Akpofure's Age:

36 years

Nationality: Nigerian
Zodiac Sign: Capricorn
Sexual Orientation: Straight
Religion: Christianity
Marital Status: Divorced
Venita Akpofure's Husband (Wife): Tena Terka (divorced in 2019)
Venita's Children: 2
Siblings: 3
Venita Akpofure's Net worth: Over $250,000 (estimated)
Famous for: BBNaija (Pepper Dem), acting
Venita Akpofure's Instagram: @veezeebaybeh
Twitter: @VenitaAkpofure
Facebook: Venita Akpofure
Venita Akpofure was Born in Britain to Nigerian Parents
Venita Akpofure is 36 years old as she was born on 1 January 1987 in Britain. She is the first of four siblings and hails from Delta State. Venita grew up in Benin, Edo State with her maternal grandmother until she was nine years old. She then left Nigeria to join her parents in England.
Focusing on her parents, Venita Akpofure's mother is fully Nigerian while her father is bi-racial and hails from Delta state. Venita's light skin color is evidence of her possessing a white gene. However, the actress has spilled that she is not half-caste as the word is derogatory and politically incorrect. She has also refused to be labeled mixed-race but rather calls herself "quarter-caste".
Whatever the case, she has established that her looks get her stereotyped. More into her family, Venita is the cousin of former Big Brother Naija housemate Neo whose real name is Emuobonuvie Neo Oliseh Akpofure.
She Studied Accounting at College 
Venita Akpofure attended a Catholic Church-owned primary school called Our Lady of the Apostles (O.L.A) in Benin. She later attended a secondary school before she headed to Kingston Hertfordshire University in the United Kingdom to study Accounting.
While attending university, Venita Akpofure belonged to an all-girl group called Femme Fatales. She joined hands with other members of the group to organize events in the university circuit in different parts of England.
Venita Akpofure Started Her Career as a Model
36 years old Venita Akpofure started her career as a model despite the fact that she studied accounting and had dreams of becoming a singer while growing up. In the earliest stage, while she was trying to find her footing, she started by auditioning through an agency managed by creative photographer Kelech Amadi-Obi.
Even though Venita could not get a hold of fame at the time, her modeling career was a modest success and she was endorsed by Martini to celebrate their brand for a few years. This would lead to her being on several of their advertisement materials. It also opened doors for her to work with other brands such as Mouka Foam, and First City Monument Bank (FCMB). Also, she is an ambassador for Hawaii Soap alongside Mercy Eke and Sophie Alakija.
She Later Became a Video Vixen and was Featured in Several Hit Nigerian Songs 
Before she gained national prominence in Nigeria, Venita took a career as a video vixen. She first appeared in a music video shot in England, titled Not a Hater. Upon her return to Nigeria, the light-skinned personality appeared alongside former Big Brother Africa winner Karen Igho in another music video by Hakym D Dream.
Venita Akpofure gained prominence when she appeared in Skales' Mukulu music video in 2011.  In later years, she appeared in many other videos such as:
Venita Akpofure is also an Actress 
Venita Akpofure is also an actress. In an interview with Punch, she revealed that she played a minor role in her first movie. Although she told the news outlet that she couldn't remember the name of the film, it marked the beginning of her journey to becoming a notable actress.
In 2013 when she was 26 years old, Venita appeared in Ay's Crib TV series. In the comedy series, she played the role of Mimi, Ay's girlfriend. She appeared alongside Ayo "Ay" Makun, Ushbebe, Alexx Ekubo, and Bucci Franklin.
Still, in 2013, Venita appeared in More Than Friends and In Her Shoes where she played the roles of Sharon and Louise respectively. Venita also became notable in 2014 when she appeared in Gold Diggin. The film was produced and directed by Rukky Sanda. It also featured actors such as Yvonne Nelson, IK Ogbonna, Tana Adelana, and Alexx Ekubo.
Venita Akpofure's Movies and TV Series
Before Valentine's (2022)
My Village People (2021)
Mamba's Diamond (2021)
Kambili: The Whole 30 Yards (2020)
Unmarried (series, 2020)
Losing Control (series, 2015)
While You Slept (2015)
Akan (2014)
Gold Diggin (2014)
More Than Friends (2013)
In Her Shoes (2013)
Ay's Crib (series, 2013)
She is also an Established Businesswoman
The Kingston Hertfordshire University graduate is also a businesswoman. She is the founder of Ivie Lux Home – a company that deals with different fragrances for homes. Her products through the brand include scented candles and diffusers among others.
The actress also has a beauty product company called Mylaida Beauty. The company deals with products for skin and hair.
Venita Akpofure is Best Known for Featuring on Big Brother Naija in 2019
Although Venita has appeared in several works, she did not attain so much fame until she joined season 4 of the reality TV series, Big Brother Naija, which was won by Mercy Eke in 2019. She became the 11th of the 29 housemates to be evicted on the 41st day of the show.
Despite this, Venita Akpofure revealed in an interview that BBNaija had a significant impact on her. The actress further made it known that the reality TV show has opened doors for other works. On why she went for the Big Brother show, Venita stated that she wanted to be vulnerable for somebody to see that there was nothing wrong in breaking and rebuilding one's self.
Venita Akpofure was Previously Married to Sir Tax, a Businessman
Venita was married to Terna Olushola Tarka, also known as Sir Tax. Tarka is also mixed-race and is a member of a notable family that hails from Mbakor, Benue State in Northcentral Nigeria. He is of Tiv ethnicity and is the son of Simeon Mbakorkaa Tarka, a former member of the House of Representatives who died in 2019 at the age of 65.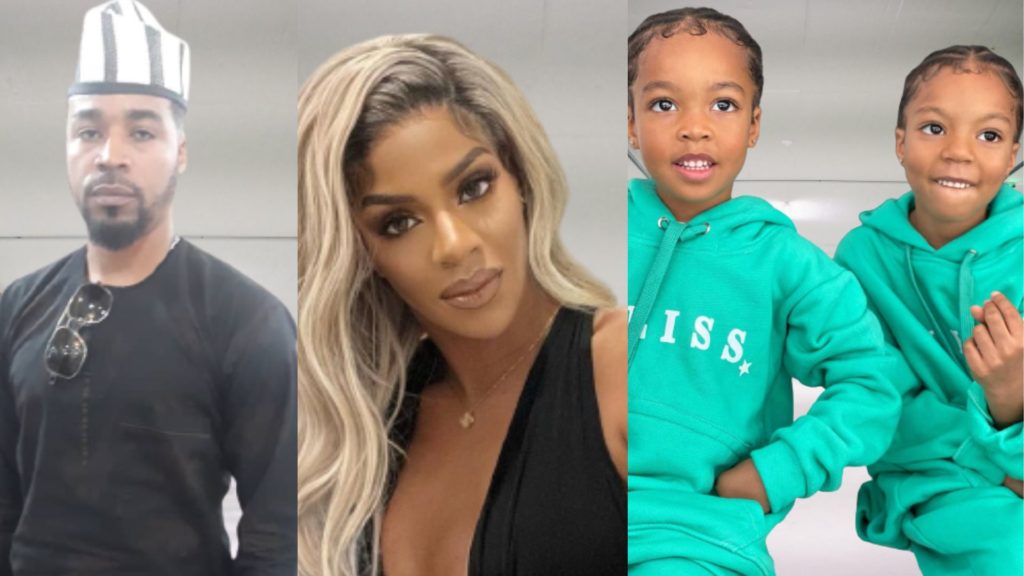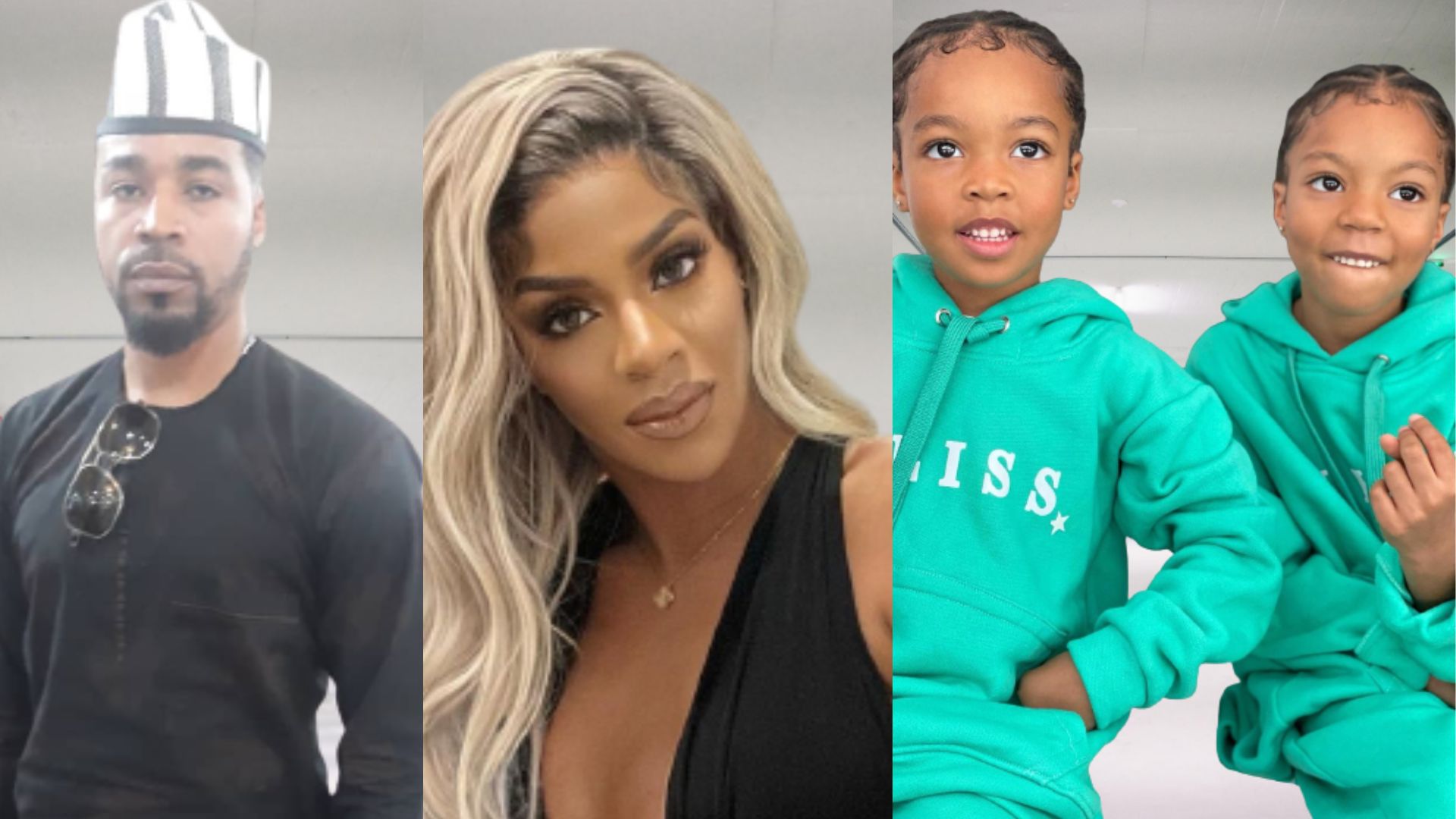 Tarka's father and his grandfather, Joseph Tarka were the first in Nigeria's history to serve at the same time as legislators (in 1979). Such a background is quite illustrious and has prompted Venita's ex, Terna to also have an interest in politics. He even describes his Instagram page as a "Political Party".
Looking more into his family, Tarka's grandfather, Joseph Sarwuan Tarka was a Nigerian politician who served as the former minister for transport and then of Communication under Gen. Yakubu Gowon as Head of State. He also became a Nigerian senator in 1979 and served as the chairman of the Senate Committee on Finance and Appropriation until his death in 1980 at 80 years old.
With respect to his career, Venita's ex-husband is a businessman. He is the CEO of Salaks Services Ltd (contractors and agro specialty). He also describes himself as the CEO of Blockman Industries.
Their Marriage Crashed in 2019 and They Divorced that Same Year
Terna Tarka and Venita were engaged in 2015 and subsequently married for about 4 years before the marriage ended in 2019. Going by this, the former couple may have married in 2015. On what caused their divorce, there have been reports that Venita Akpofure left her husband because of physical abuse.
A publication named Allure Vanguard even claimed that Venita had to go into hiding at a point due to the injuries she received from her husband. Such a shocking claim easily made waves but the British-born Venita took to Instagram to debunk the news. She made it clear that her ex was not a violent person and that she was not a victim of domestic abuse.
Venita Akpofure further revealed said that her marriage broke on mutual agreement and her ex was still a good father to their two daughters. In a subsequent interview, Venita was asked why marriages fail among celebrities. She revealed that from her experience and those of others close to her, many of those marriages fail mostly because there is no sufficient communication.
Whatever the case, the actress has attested in 2021 that her leaving her marriage was a difficult decision. Since the divorce, she has kept her relationship life under wraps.
Venita Akpofure Shares two Daughters with her Ex-Husband
Venita and her ex-husband Terna are parents of two girls – Queen Susueo "Sedoo" Tarka and Mylie also known as "Unicornmylie". The girls live a private life but they make some appearances on the social media pages of their parents.
Nonetheless, "The Unicornmylie" as she is fondly called has been described on her Instagram page, handled by Venita, as the Executive Owner of MyLaida Beauty.
Venita has been Romantically Linked with the likes of Alex Ekubo and Chris Brown
In 2014, Ventita revealed that she had a massive crush on Alexx Ekubo. She further made it known that at the time she was into the actor, they featured in the same movie as lovers and she kept blushing the whole time.
Despite these revelations, the two never dated but they got to know each other and even became friends. Venita even defended Ekubo following the breakup of his five-year relationship with his ex-fiancee, Fancy Acholonu. The actress criticized Fancy for exposing what transpired in her relationship with Alexx.
In the early phase of her career in the 2010s, there were rumors that Venita Akpofure had a sexual relationship with American singer Chris Brown. She debunked the rumor and claimed that she only hung out with the international celebrity as they shared a mutual friend namely Wizkid.
According to Venita, she was out with Wizkid alongside others and since Wizkid and Brown were cool, she tagged along. In her words, Chris Brown was kind enough to take some pictures with her and others which weren't out of place for musicians and video vixens.
Going further, Venita made it known that the only thing she had with Chris Brown was "hello and goodbye". Such an explanation was quite clear and precise but it cost the actress her relationship at that time.