Tana Adelana (Real Name: Christiana Nkemdilim Egbo Adelana, born 24th December 1984) is a 38-year-old Nigerian actress, producer, model, TV presenter and an entrepreneur who came into the limelight as an on-Air-Personality in 2002 following her audition for MTN Y'Ello TV Show.
The award-winning entertainer has taken her career beyond TV presenting to cover acting and film production. In addition to acting, she is also an entrepreneur with a production company and runs a TV show, Uncensored with Tana. The Nollywood actress has been in the industry for over a decade and remains a regular face, rated one of the most influential actresses. Below are detailed facts you probably didn't know about this Nollywood beauty and her career journey so far.
Biography and Quick Profile Tana Adelana
Full name: Christiana Nkemdilim Egbo Adelana
Date of Birth: 24th December 1984
Age: 38 years old
Place of Birth: Lagos
Ethnicity: Igbo
State of Origin: Enugu State
Nationality: Nigerian
Marital Status: Married to Femi Adelana
Children: 2
Education: University of Lagos, Nigeria
Occupation: Actress, TV presenter
Tana Adelana is From Enugu But Grew Up in Lagos State, Nigeria
Given the Yoruba name she bears with an Igbo name, many of her fans do not know which tribe she is from. However, Tana was born on 24th December 1984 into an Igbo royal family, with the family's name as Egbo. She was given Christiana Nkemdilim Egbo at birth. Her parents are staunch Catholics who raised their seven children (of which Tana is the last) in Lagos, but they are from Nara Unateze in Nkanu East LGA of Enugu State, Nigeria. Meanwhile, Tana is her fond name while she got Adelana after getting married to her husband, Femi Adelana.
Growing up in Lagos, a city arguably rated as the center of excellence, Tana pursued her education to the highest level. She attended Treasure land nursery and primary school, Surulere, and Saint Francis Catholic secondary school, Idimu, both in Lagos. After that, she proceeded to the University of Lagos, where she acquired a Bachelor's degree in Urban and Regional Planning.
Tana didn't stop there; she went on to get more skills for herself by attending a makeup art school in London, a South African campus, where she acquired a diploma certificate in Makeup and Style. Also, she attended the Metropolitan School of Business and Management, UK, and bagged a Special Executive Masters Certificate in Leadership and Management.
She Came Into The Limelight As An On-Air Personality (OAP)
Following the completion of her university education, Tana started going for MTN Y'ello TV Show. After series of auditions, she got the job in 2002 and found it very interesting and fun. According to her, she had always been talkative and knew that someday she would be talking professionally. Eventually, the opportunity came, and she accepted it; though it was a bit challenging, she later fell in love with the camera. After the MTN Y'ello TV show, Tana started getting calls for other bigger jobs.
As a TV presenter, she has worked with big brands and presented other shows, including MNet's Let's Dance, Coca-Cola FC TV Show, Zain Naira Rain Promo, LG Karaoke Mega Star Show, and Big Brother Africa. Tana Adelana is reportedly the first Nigerian TV presenter on Channel O TV, where she hosted the interactive O-BOMO show for six years. She has also hosted the 100% Naija show. She worked for 3 years at Big Brother Africa now (Big Brother Naija) as a Nigerian reporter. The Screen diva started her TV show, Uncensored with Tana, in 2015
She Made Her Acting Debut in the TV Series, Disclosure, in 2011
Tana Adelana made a grand transition to Nollywood in 2011, and her debut was in the TV series, Disclosure (a B Concept production) and Flatmates and In-laws. She appeared in a few other TV series before being featured in her first-length movie, 2 Brides and a Baby. Though it was her first appearance on the screen, the movie was a hit in the market and thus, got her exposed to millions of fans.
In 2012, her actor friend, Yvonne Nelson, offered her a role in her movie Single and Married and wasn't certain if she (Tana) would like to feature in it. She gave her the script, and after reading it, Tana found the role interesting because it was challenging, and she decided to take the job to show forth her brilliance. The 2012 Ghanaian-Nigerian romantic blue comedy film Single and Married was a massive hit and currently has about 20 million views on Youtube, making it one of the most-watched Nollywood trailers. Hence, it is safe to say that this particular movie hugely influenced Tana's acting career and contributed to the level of fame she has gathered in the industry till today.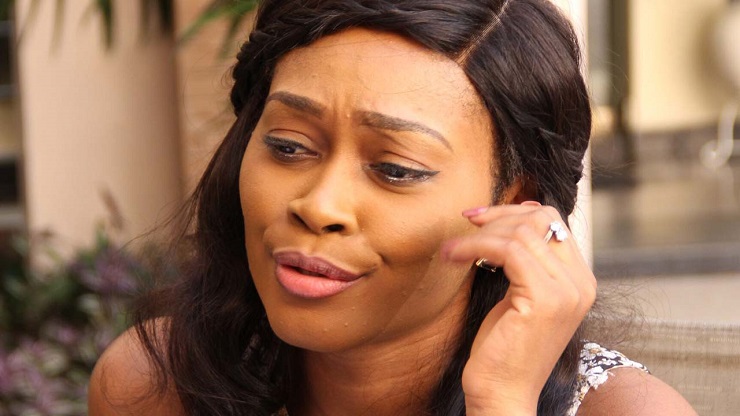 Tana Adelana's career doesn't seem like it's slowing down in any way, as she has featured in over 50 movies and counting.
Some of Tana Adelana movies include:
Glass Slippers
Single And Married
Body Language
Baby Daddy
Mr. and Mrs. Revolution
Two Brides and a Baby
Purple Heart Displaced
Champagne
Beyond my Desire
Love and Darkness
Purple Hearts, and a hots of others.
Aside from Acting, Tana Has Produced Some Movies
Outside acting, Tana Adelana has also contributed to the industry's growth through her efforts as a producer. She has produced some movies and also co-wrote a few of them. She started her production firm, Tana Adelana Productions, in 2013 and has gotten credits of some movies to her name.
Some of the movies Tana Adelana's has successfully produced include:
Quick Sand
More Than Just Four Letters
The Enemy I Know
A Fight to Live
She Has Won a Few Awards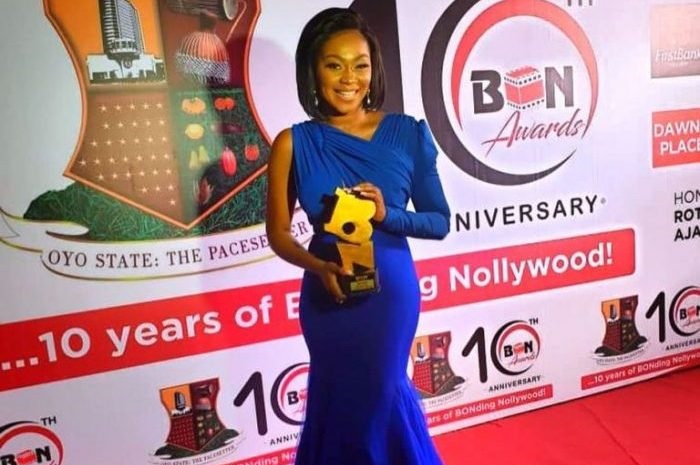 Tana Adelana has really worked hard in the industry and has received some recognition in the form of awards. Some of the awards she has received include the following:
2017- The City People Movie Award for Best Supporting Actress of the Year (English).
2011- Winner of the On-Air-Personality of the Year at the Future Awards
Grind Award Winner in 2005
Through Her Career, Tana Adelana Has Made It Big
The estimated net worth of Tana Adelana is between $300,000 and $500,000. The actress has become a household name in the industry, appearing in numerous major roles. As such, her skills and talent have allowed her to be among the top earners in the industry. She earns mainly from acting, production, her TV show, and other endeavors.
Tana Adelana is Married with Two Children
The Nollywood star is a married woman. While details of the wedding ceremony that happened in September 2007 are not public knowledge, it is known that she was very young when she got married to a Yoruba man called Femi Adelana. The actress has been married for almost 14 years, and the marriage has since been blessed with two children.
She expressed how she never had the formula for marrying the right man, but she eventually married a good man, Femi, who loves her unconditionally. However, the actress who has maintained a scandal-free life said in an interview with eelive.ng that she likes keeping her family away from the media because she wants them to live a life void of media eyes. This, she learned from her mother, and it has really helped her marriage.