Doris Simeon (born on 22nd July 1979) is a 44 year-old Nigerian actress mostly known for her roles in Yoruba films. Doris has, since 2010, remained single after she got divorced from her husband, Daniel Adenimokan.
While she rose to fame with her excellent roles in Yoruba movies, Doris Simeon also acts in English Nollywood movies. Alongside being an actress, she is a hairdresser, Master of ceremonies, and entrepreneur. The actress has over two decades of her acting career distinguished herself in the highly competitive industry using her unique skills and talents. Here's all to know about her career journey and the truths behind her short-lived marriage.
Summary of Doris Simeon's Bio
Full name: Doris Simeon
Nickname: Davris Beauty
Gender: Female
Date of birth: 22nd July 1979
Doris Simeon's Age: 44 years old
Ethnicity: Yoruba
Nationality: Nigerian
Zodiac Sign: Gemini
Sexual Orientation: Straight
Religion: Christianity
Marital Status: Divorced
Doris Simeon's ex-Husband: Daniel Adenimokan
Doris Simeon's Children: 1 (David Adenimokan)
Doris Simeon's Height in Inches: 5 feet 7 inches
Doris Simeon's Height in Centimetres: 173 cm
Doris Simeon's Net worth: $500,000
Famous for: Being an Actress
Doris Simeon's Instagram: doris_simeon_
How Old is Doris Simeon?
Doris Simeon is 44 years old. She was born on 22nd July 1979 in the Ojota area of Lagos, Nigeria, but originally hails from Okpella in Benin, Edo State. This means that she belongs to the Ediod tribe located in the southern part of Nigeria.
Not much is known about Doris' family and childhood years, but sources have it that she grew up alongside her parents and siblings.
She attended primary and secondary school in Ojota, Lagos State, before moving to PEFTI Film Institute in Ajao Estate Isolo, Lagos State, where she studied and bagged a degree in Production Management.
How Doris Simeon Became a Nollywood Actress
After her graduation, Doris wanted to become a newscaster, but as circumstances would have it, she is an actress today. Her pastor's son told her about an ongoing audition for a cameo appearance in a comedy series, Papa Ajasco, by Wale Adenuga Production (WAP).
Doris said that even though she didn't believe in herself then, she went for the audition and luckily got the role, and that was how it all started for her. The production is a Nigerian Family Television sitcom that started airing in 1996, and as of then, the company was hallmarked "The Ajasco Family."
Doris began with a part in the three episodes of the comedy sitcom. However, she didn't last long in the series, as she featured in just three episodes before she landed a role in Nollywood.
She got her first role in Nollywood in 2001 in the movie, Ten Million Naira. But, she rose to fame a few years later after featuring in Yomi Ogunmola's movie, Oloju Ede, where she played her role with expertise. Since then, Doris has starred in more than 100 Nollywood movies, most of which are Yoruba indigenous films.
In 2010, she launched another level of notoriety after starring as Da Grin's girlfriend in Ghetto Dreamz. She subsequently co-produced the movie titled Omo Iya Kan, and the two movies were a huge success. Doris began her acting career in Yoruba-speaking films but has since moved to English-speaking movies.
List of Doris Simeon Movies
Silence
Eti Keta
Omo Pupa
Asiri
Iseju Marun
Gucci Girls
Oloju Ede
Modupe
Abani Kedun
Omo Iya Kan
Alakada
Ghetto Dreams
Ten Million Naira
Modupe Tem
In addition to acting, Doris Simeon is into the hair, fashion, and accessories business. She is also a TV host/presenter, event planner, and brand influencer. In July 2015, she renewed her contract with GlaxoSmithKline as the face of Ribena, a popular children's fruit drink.
She is the CEO of Davris Beauty center located in Ifako, Lagos Nigeria. She currently resides in Maryland, US where she runs her hair salon.
Doris Simeon's Awards Include:
Zafaa Award for Best Actress Indigenous
All Youths Tush Awards as Role Model
Best Indigenous Actress Onitemi by AMAA Award
Afemiah Development Group award for best indigenous artist
All Youths Tush Awards AYTA Role Model (Movie) Award
Award of Excellence by Okpella Movement in the United State of America (USA)
A Look into Doris Simeon's Failed Marriage to Daniel Ademinokan
Doris Simeon is among Nollywood actresses who have gone through a divorce. She got married to Daniel Ademinokan, a Nollywood movie director and producer. The duo met on a movie set, began dating, and got married after a while.
Details of when they actually met and their wedding ceremony are not public knowledge, but they called their marriage quit in 2010.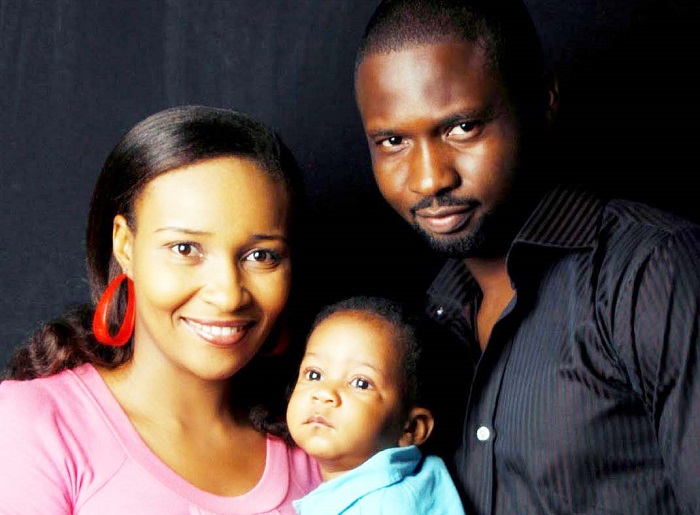 Before it crashed, the union produced a son, David Ademinokan, born on 4th April 2008. David is currently 15 years old. Her ex-husband got their child's custody, and the baby lives in the united states with his dad. In 2018, Doris visited her son in the US, and the mother and son were seen having a good time.
What Led to Their Divorce?
Different sources have different stories as to what led to the end of actress Doris and Daniel's marriage. While there are stories that Daniel accused her of infidelity, other stories have it that Doris left because he was abusive. After all, a different source related their reason for separating to "irreconcilable differences."
In any way, Doris Simeon has long moved on with her life and career. She recently spoke about the kind of relationship she has with her ex-husband and baby daddy. According to her, she still sees Daniel as a good friend she met years ago and as the father of her son. She also added that she wishes him well in all his endeavors.
Criticisms That Followed Daniel Ademinokan's Remarriage to Stella Damasus
Meanwhile, Daniel Ademinokan had run into the warm hands of another Nollywood actress Stella Damasus on the heels of his marriage travail with Doris. The two didn't hesitate to tie the knot in 2011, just the following year after he divorced Doris. The marriage generated a lot of controversies and dragging as many people called Stella a husband snatcher.
However, actress Stella publicly defended herself in a long paged post where she explained exactly what she understands by the word "snatch." She ended up by saying that there was no way she could have snatched a full-grown man from anybody. Following their wedding, Daniel and Stella went on "terrorizing" Doris with their public display of affection on Instagram.
The Marriage Has Also Hit the Rocks
However, the union has since 2020 crashed irretrievably. This is Stella's third time attempting marriage and Daniel's second time walking out of marriage. The once lovey-dovey couple had also publicly engaged in a war of words, throwing shades at each other.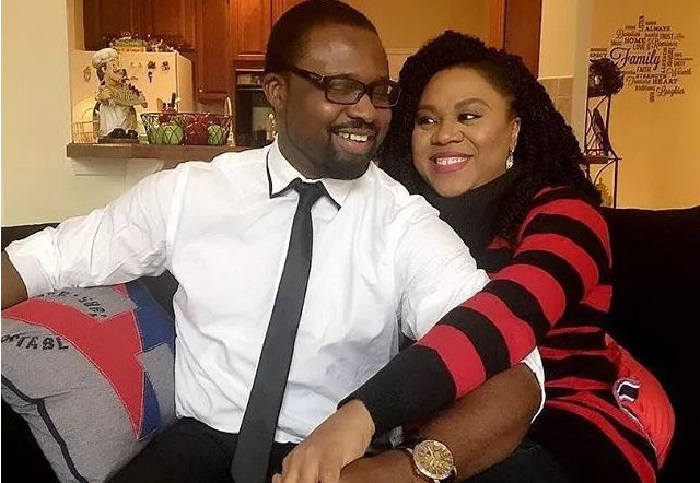 On the other hand, actress Doris' fans have rejoiced on her behalf, saying that God is fighting her battles as Karma came really quick for the two. Below are a few reactions from social media users after the news of their separation broke on the internet.
"Karma came quick for this one. I bet Doris is in one corner sipping her burukutu on them"
"You see ehn… Karma no dey miss house address! E go they serve them there as e dey hot"
"So this Marriage don scatter?? After stealing him"
"God of Doris is still alive"
"Karma na your mate"
Meanwhile, Stella and Doris never had any public altercation, so we do not know the relationship they share. Doris Simeon has since not married anyone and is not known to be in any relationship. The mother of one seems to be currently prioritizing her career over a relationship as she barely talks about it.