33-year-old Nigerian actress and model Efe Irele (born 4 September 1990) is a Nigerian actress, producer, and model who has become a familiar name in the Nigerian movie industry.
Before she delved into acting, Efe began her career as a model at the age of 15. However, she decided to go into acting in 2016 with her first role in the blockbuster movie, Aso Ebi. Since then, she has featured in many Nigerian movies, including Scandals, Stronger Together, Separated, Single Ladies, Sophia, etc. Away from acting, the tattooed actress is a Philanthropist who launched her Autism Foundation in 2018.
Profile Summary of Efe Irele
Full name: Efeilomo Michelle Irele
Date of Birth: 4th September 1990
Age: 33 years old
Place of Birth: Lagos, Nigeria
State of Origin: Edo State
Nationality: Nigerian
Education: Bowen University, University of Chester, London
Occupation: Actress, Model
Marital Status: Single
Children: None
Efe Irele is From Edo State, Nigeria
Born on 4th September 1990, Efeilomo Michelle Irele hails from Edo State but was born and raised in Lagos, Nigeria. While her dad is from Edo State, her mum hails from Itshekiri in Delta state. Efe is the first in a family of four children, including three girls and a boy. There is no much information about her siblings, but it is known that her only brother named Benedict has autism.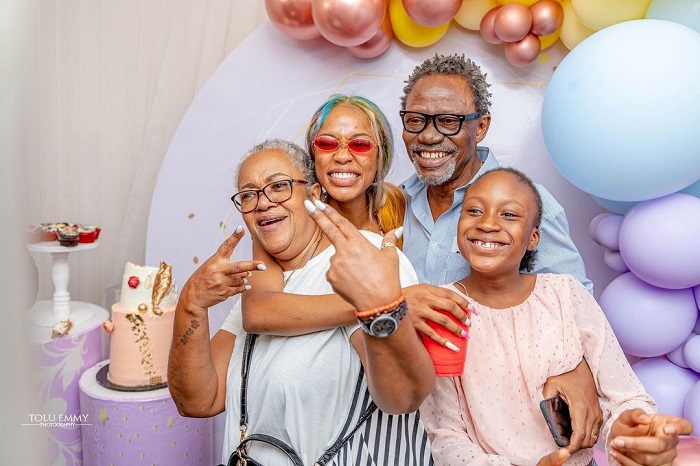 Efe's father, Mr. Irele, initially did not support her acting career because he would rather want her daughter to get a corporate job that would probably give her a decent 'prestige' in society. On the other hand, her mother (Margaret) did not have any words against her career, but she only gave her motherly advice and blessing to excel in anything she chooses to do as long as she is happy. However, her father would later become one of her biggest fans when she started making major milestones in the industry.
She is a Graduate of The University of Chester, London, United Kingdom
Efe had her primary education at Corona primary school Gbagada, Lagos. She attended two secondary schools in Lagos before moving to Queen's College Yaba, where she got her senior school certificate. Further, she got admission to study at Bowen University in Iwo, Osun State, and graduated with a Bachelor's degree in Sociology.
After she graduated, she did her National Youth Service Corps (NYSC) in Ibadan, Oyo State. Afterward, the screen diva did not stop there but pursued her passion for education immediately after her service when she moved to the United Kingdom. There, she enrolled at the University of Chester, London, where she graduated with a Master's degree in Human Resource Management.
Before Acting, Efe Had a Brief Career in Human Resource Management and Modeling
Efe Irele returned to Nigeria after graduation to pursue her career in the course she studied in London. Her father got her a job at a procurement company, where she worked as a Human Resource manager for six months. Before quitting the job, Efe gathered a wealth of knowledge and the required skills, which helped her start her own event management by doing a few weekend courses. According to the actress, she did not get personal fulfillment while working in the company because she knew quite well that that wasn't where she wanted to be.
Meanwhile, the Nollywood star started modeling right from her secondary school days when she was only 15. She has modeled for numerous top brands and also featured in top Nigerian music videos. In 2012, she starred in the popular Nigerian artiste Burna Boy's Wish to Party video and Adekunle Gold's Sade video.
The Sade video involved a bit of acting, so people were impressed when they saw her performance in the music video, thereby encouraged her to go into acting proper. Despite that Efe had never thought of pursuing a career in acting, she gave in to the suggestions and encouragement coming from her fans and started going for movie auditions. Hence, she had her first screen appearance in the movie, which was later converted to a TV series, Aso Ebi.
She Got Her Breakthrough in the Movie, The Real Side Chicks
According to Efe, the experience she got from her first movie was challenging and motivating. But she continued with a lot of determination to succeed. However, her breakthrough came in 2007 after she starred alongside some popular Nollywood actors, Desmond Elliot, Seun Akindele, and Chelsea Eze, in The Real Side Chicks. In the movie, Efe played the lead role of Keke, Daniel Lloyd's side chick who does not have any job but was extremely materialistic.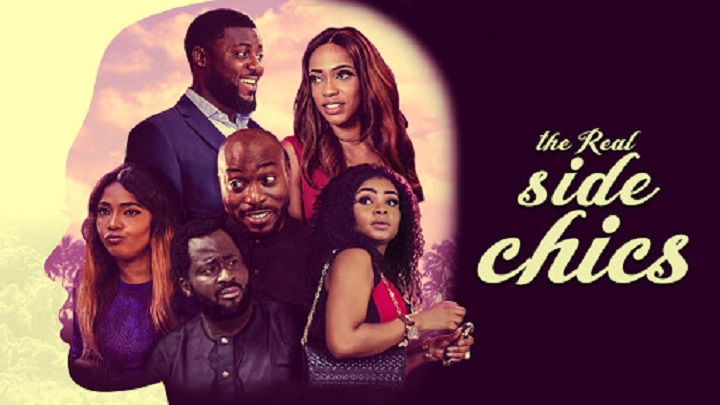 She takes delight in dating older rich men who would buy her expensive things and does not even care that her lover, Raymond, has a wife. The film, which became a hit, earned her massive popularity too, and she has since then starred in numerous Nollywood movies and TV series.
Some of her most popular movies:
Scandals (2018)
The Real Side Chics (2017)
Zahra (2017)
Aso Ebi (2016 – 2017)
Single Ladies
Mourning Karen (2017)
Lagos Real Fake Life (2018)
Blood Letters (2018)
Separated (2020)
Wrong Kind of War (2018)
Diva (2018)
Sophia (2018)
Stronger Together (2018)
Finding Happiness (2018)
Blind Voice (2019)
Akpe (2019)
Manifestation (2020)
Descendants of the Earth (2019)
Becca's List (2020)
Sweet Melony (2020)
When the Lemons Come (2020)
Her Outstanding Performances Has Earned Her a Few Awards
Nollywood has recognized Efe's success with a few awards for the short time in the industry. So far, she has won a few awards, including the following;
Best New Actress of the year (English) at City People Entertainment Awards.
Best Upcoming Actress of the year (English) at City People Entertainment Awards.
Efe Irele Runs a Non-profit Organization
Courtesy of her autistic younger brother, Benedict, actress Efe founded Efe Irele Autism Foundation in 2017. The talented actress developed an interest in autism at an early age to help and support her younger brother. Having been conversant with the level of stigmatization autistic children go through, actress Efe took her time to study vastly on the topic while in London. Upon her return, she established the foundation with the sole aim of giving hope and financial assistance to Autistic children and encouraging their parents.
Actress Efe is Reportedly Dating a Nigerian Politician
Actress Efe Irele is not married and has never been married before. However, the actress is said to be dating one married Nigerian politician whose name is Akin Alabi. The 79-year-old is the founder of NairaBET, a member of the House of Representatives, and the author of the business and marketing book, Small Business Big Money.
The two made headlines and caught media attention after Alabi reportedly bought her a house in Lekki, Lagos. Yet, there are no confirmations nor solid proof of this information as they were all born out of rumor factories. Knowing that Akin Alabi is a married man with kids, we cross our hands and watch where the relationship will lead to and how it's going to end.