Mike Ezuruonye has been married to Nkechi Nnorom since 2010 and they have two children, a son and a daughter named Reynold Nkembuchim Ezuruonye and Osinachi Elsa Ezuruonye respectively .
Despite his career heights in acting, Mike Ezuruonye has managed to keep his marriage afloat for over a decade, without scandals and claims of unfaithfulness. The Nollywood star, who met his wife six years after joining the industry, is one of the few Nigerian actors who got married at a young age. Sometime in the past, rumors started peddling that Mike's wife gave birth to an albino daughter, and he was on the verge of divorcing her. However, that has not been authenticated by the actor.
Beyond that, one of the misconceptions people have about the actor's personality is that he is a playboy and a woman beater. However, in an interview with Punch, Mike explains that those ideas only came from his interpretations of movie roles, and so people shouldn't judge him by the characters he plays in movies. He further explains that he has a humble and playful personality and can relate with everybody equally, no matter their status. Here are facts you need to know about his family, wife, and children.
Mike Ezuruonye Has Been Married For 13 Years
From the moment he made an appearance on the movie scene, Mike Ezuruonye quickly became a heartthrob to many fans of the opposite sex. Additionally, his looks and ways of interpreting movie roles endeared him to some of his female fans. However, he did not let this stop him from focusing on his career and waiting till the right time when he would meet the love of his life. Eventually, this came to reality in 2009 when he went to Abuja to shoot a movie.
It happened then that Keke, the Canadian-based psychologist, came back to Nigeria and was present at the movie location. They became friends at the moment, and according to Mike, immediately he saw Nkechi, he knew that they are meant to be together. Hence, it did not take them so long after they met to tie the knot. After a few months of dating, Mike and Nkechi became a couple in November 2010.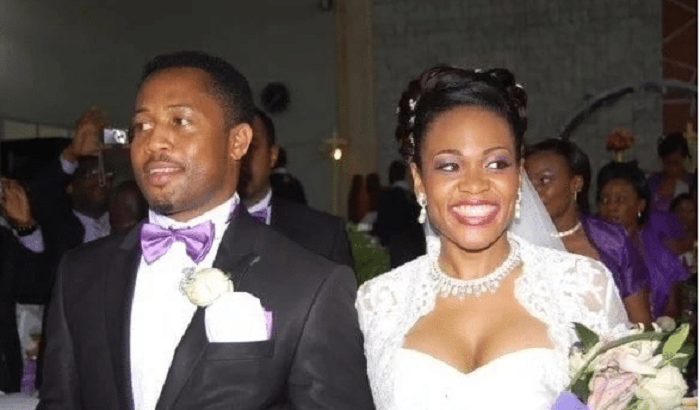 They had their traditional wedding in May 2010 before the beautiful white wedding took place in November at Folawiyo Bankole Methodist Church in Lagos. Mike Ezuruonye's wedding is apparently one of the most talked-about celebrity weddings in Nigeria, as it has many celebrities in attendance, both actors and musicians. Starting from popular actor Nonso Diobi, who was his best man, to KCee, Timaya, 2Shotz, Praise, and many other A-list Nollywood actors of the time.
During the reception, MCs Julius Agwu and AY graced the occasion, dishing out lots of jokes while the guest laughed all through it. Also, there were intermittently special performances by Nigerian popular musician P-Square and DJ Jimmy Jatt. Thus, it will serve to say that Mike Ezuruonye had a plush wedding ceremony in Lagos. The couple is currently based in Ontario, Canada, where they enjoy a blissful married life amid many breakup rumors.
His Wife is a Canadian-based Medical Psychologist
Despite being famous, Mike keeps his wife and family off the spotlight due to some personal reasons. When asked about his family during an interview, the actor, in his words, said that he talks only about his works and chooses not to reveal anything about his family. However, we know that his wife, Nkechi Keke Nnorom, is a practicing Canadian-based medical psychologist before meeting Mike. During one of her trips to Nigeria, she met her would-be husband at a movie location. Apart from this and the fact that his wife is also from the Southeastern part of Nigeria, nothing much is know about her in the media space.
Mike Ezuruonye And His Wife Share Two Children
The actor and his wife have two little cuties, a boy named Reynold and a girl, Elsa. Their cute little son, Reynold Nkembuchim Ezuruonye, was born on 1st October 2011 in Canada. Reynold is currently 12 years old and having been born on 1st October, which is Nigeria's independence day, many of Mike Ezuruonye's friends gave him the nickname "Independence baby," which they jokingly call him often.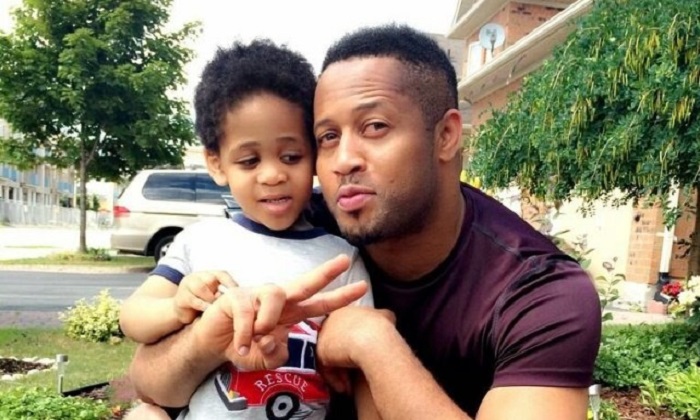 Mike Ezuruonye is so proud of his son and thus, flaunts his pictures with him on his social media pages all the time. This is so unlikely for her daughter Elsa, wherein the internet cannot boast of his single photo with her daughter. Apparently, Mike and his wife try not to display her on social media, probably because she is still very young.
Mike's Daughter is Rumored to be an Albino
In September 2013, news began to spread that Mike and his wife welcomed a baby girl, who they named Osinachi Elsa Ezuruonye. Shortly after, rumors began to peddle that the baby girl has a genetic disorder known as albinism. Even though the claim lacks any evidence, some sources stand against it while others stand for it. In early 2018, social media went agog with another rumor that the actor is about to divorce his wife because she gave birth to an albino child while he is not one, neither does albinism run in his lineage.
To give more credence to the claims, they had it that Mike asked that they run a DNA test on the baby, but she vehemently refused. The rumors spread so wide that the actor had to speak about it in one of the interviews he granted. He made it clear that he is not divorcing his wife, neither did she gave birth to an albino child. However, many are waiting to see his photos together with a non-albino daughter, just like he shares his son's photos all the time.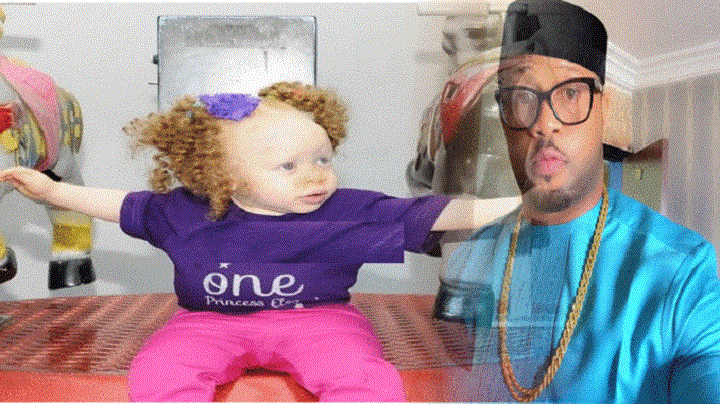 Meanwhile, there are photos of an albino baby girl trending on the internet, maintaining that she is the said daughter. However, there is no truth to that as the said picture was photoshopped. As of this writing, there is no concrete evidence to prove the actor has an albino daughter or the rumor mill. Therefore, only time will tell how their beautiful daughter looks like.
Other Interesting Facts to Know About Mike Ezuruonye
Besides the English language, the actor speaks two Nigerian languages fluently, Igbo and Yoruba.
He mentioned in an interview that his favorite fashion item is his wristwatch.
Before his emergence in the Nigerian film industry, Mike was an accountant and worked in a bank.
He is one of the richest Nollywood actors, with a net worth estimated at $2 million.
The actor had successful eye surgery in January 2020.
Mike Ezuruonye revealed that he intends to join politics like his fellow actors, Yul Edochie, Desmond Elliot, etc.