Kanayo O. Kanayo (born on 1st March 1962; Age: 61 years old) is a Nigerian actor, lawyer, and politician popular for his role as a ritualist in movies like Rituals and Billionaire's Club, Blood Money, and the highly acclaimed Living in Bondage: Breaking Free. 
Despite being associated with playing the character of a ritualist and featuring in occultic movies, Kanayo O. Kanayo is one of the celebrated actors in Nollywood. He has earned the respect and admiration of many and is a recipient of the order of the MFR. This article will shed light on his biography, career, and what he has been up to lately.
Summary of Kanayo O. Kanayo's Bio
Full name: Anayo Modestus Onyekwere
Nickname: Kanayo O. Kanayo
Gender: Male
Date of birth: 1st March 1962
Kanayo O. Kanayo's Age: 61 years old
Ethnicity: Igbo
Nationality: Nigerian
Zodiac Sign: Pisces
Sexual Orientation: Straight
Religion: Christianity
Marital Status: Married
Kanayo O. Kanayo's Wife: Nneka Onyekwere
Kanayo O. Kanayo's Children: 4
Kanayo O. Kanayo's Parents: Mr. Donatus and Mrs. Isabel Onyekwere
Famous for: Being an Actor
Kanayo O. Kanayo's Net Worth: $2.5million
Kanayo O. Kanayo's Instagram: kanayo.o.kanayo
Twitter: @KanayoOKanayo
Kanayo O. Kanayo is 61 Years and Hails From Imo State
KOK, as he is commonly called, was born Anayo Modestus Onyekwere on 1st March 1962 to his parents, Mr. Donatus and Mrs. Isabel Onyekwere, in Aba, Abia State. He is a native of Nru Umueze Oboama, Ezinihitte, in Mbaise Local Government Area of Imo State, the southeastern part of Nigeria. Details of his family background and who his siblings are are not public knowledge.
Kanoya was raised in Aba, and there he received his primary education at St. Joseph primary school. He moved to Mbaise, where he attended Ahiara Boys Secondary School Mbaise, and then back to Aba, where he completed his secondary education at Secondary Technical School.
Further, Kanayo obtained a diploma in Mass Communication and a Bachelor of Science Degree in Philosophy from the University of Lagos (UNILAG). He also has a Master's Degree in Political Science from the same university.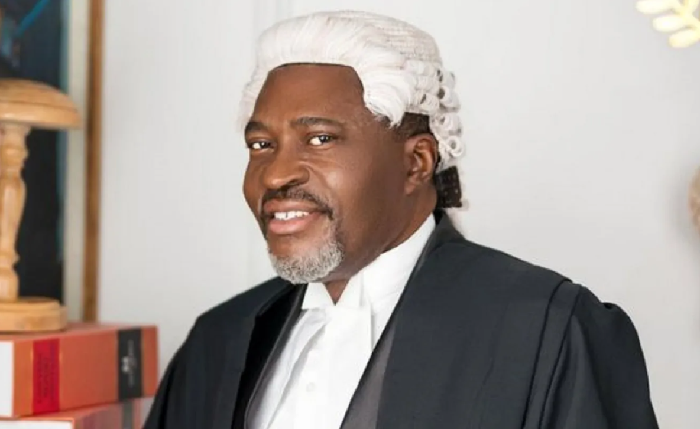 In 2017, Kanayo disclosed his intention to go back to school to study law. He enrolled at the University of Abuja and was called to the Nigerian Bar in 2020. Explaining why he took the decision, the actor said that he only wanted to prove those who strongly believe that entertainers are not educated wrong.
Kanayo O. Kanayo Has Been Active in the Nigerian Movie Industry Since 1992
After graduating from the university in 1982, Kanayo first worked as a guest artist at the Nigerian Television Authority (NTA) Enugu drama series. He also appeared in a couple of TV series and soap operas. Out of a desire to be an entertainer who puts smiles on people's faces, KOK joined Nollywood and hit the spotlight after he acted as Chief Omego in the 1992 blockbuster film, Living in Bondage.
The movie, which brought Kanayo to the limelight, was an instant hit that signaled a new dawn in the Nigerian film industry. He has since, for over two decades, featured in several Nollywood blockbusters, which made it to the list of highest-grossing movies in Nigeria. In fact, Kanayo O. Kanayo has paid his dues in the Nigerian movie industry and become one of the most celebrated screen stars.
KOK Select List of Movies
Living in Bondage
Nneka the Pretty Serpent
Circle of Doom
Festival of Fire
Battle of Love
October 1
Lion Heart
Up North
Connection: Deadly Rose
Hot Money
Billionaire's Club
Money is Money
Across the Niger
Living in Bondage: Breaking Free
Detour
Blood Money: The Vulture Men Chief Collins
Ngene: The Mistake of the Past Millennium
Checkmate
Ripples
New Masquerade
Village Headmaster
Professor Johnbull
Has Kanayo O. Kanayo Retired from Acting?
Kanayo is still very much active in the film industry. However, being among the A-list actors, KOK is no longer frequently seen on the screen as he now accepts more high-rated movies. He also said that he now puts a good part of his time into other endeavors like business and politics. He is the CEO of a media consultancy outfit in Lagos – Tobafa Ventures International.
Also, he runs an internet outfit called Heaven and Earth DOCOM. In 2017, Kanayo, in collaboration with Globacomm, became involved in the TV series Professor Johnbull, where he played The Professor. KOK is also a politician; in 2018 showed interest to represent the Ahiazu/Ezinihitte Mbaise Federal Constituency in the House of Representatives. Although he was not successful, he is still active in the political scene and intends to run in the next election.
Is Kanayo O. Kanayo a Pastor?
According to sources, Kanayo O Kanayo has joined the league of Nollywood stars like Liz Benson, Eucharia Anunobi, and Iyabo Ogunsola to become ministers of the gospel. He is reportedly now a full-time evangelist and has attended as well as anchored some crusades.
The actor was one of the guest ministers at a crusade held at the famous CMW church (Christ Mission Worldwide), AKA Mission For Heaven Lagos State. The news met fans in shock, and they found it difficult to believe that a man such as Kanayo would ever become a pastor. However, this proves to be true as KOK said that he couldn't ignore the call of God.
Kanayo Responds to the Money Ritual Memes
Over time, memes about Kanayo being a money ritualist have been making rounds on the internet. Many have thought that Kanayo would be finding it offensive, but while speaking in a chat with media personality Chude Jideonwo on a talk show, he stated that he is not a bit perturbed by the memes.
Mr. Jude had asked KOK if he feels uncomfortable with the 'sacrifice' memes that have gone viral on social media, but he responded that it does not make him uncomfortable in any way. The veteran actor maintained that he is only flexible in his movie roles and has done a lot of other movies that had nothing to do with ritual or juju.
KOK Has Four Children From His Marriage to Nneka Onyekwere
Kanayo O. Kanayo got married to Nneka Onyekwere in 1990, and they have since maintained a long-term marital relationship that has lasted for 33 years. The couple has never at any time made news of having a marital crisis, thanks to the great effort they put into the relationship.
Nothing is known about Nneka Onyekwere as she is an extremely private person. Moreso, KOK reportedly told the press to avoid stalking his wife, requesting that she grants interviews. The actor prefers keeping his wife away from the media, unlike some of the celebrities that allow their wives to grant interviews to media outlets.
However, the mother of four is occasionally seen in some celebrations of KOK's career accomplishments, showing her supporting role as a wife and mother. The couple is proud parents of four children; three sons and a daughter. Even though he keeps most of his family life out of the media, the legendary actor occasionally shares photos of his wife and children on his social media pages for his fans to share in his joy of having a loving family.
The names of their children are Uloaku Valerie, Clinton Onyechigoziri, Kosisochukwu Montel, and Einstein Onyekwere. Regardless of his busy schedule, Kanayo makes out time to spend with his family and likes to celebrate them on their birthdays.