Samuel Ajibola (Born 26th December 1989, Age: 34 years old, Years active: 1995 – 2003, 2009 – present) is a well-known Nigerian film and television personality, model, event organizer, comedian, and business visionary who started playing Spiff in 2012.
Spiff is married to Sandra Ajibola, and they welcomed their first child, a baby boy in December 2021
He announced himself into Nollywood while he was still a kid and became the first kid actor to win three consecutive awards for Best Kid Actor. Samuel Ajibola is most popular for his role as Spiff in the Nigerian family sitcom series The Johnsons. Samuel also gained nationwide popularity for starring in Tears for Love, a film which was directed by Opa Williams. The comic actor who is super talented, extremely attractive, hard-working, inventive, and skilled now has a wife who complements him in many ways.
Samuel Ajibola Started Portraying Spiff in 2012
Samuel Ajibola started to portray the comical character "Spiff" when the series commenced close to 2012. He was 23 years old when he began to play Spiff in the award-winning TV series The Johnsons.
Samuel's role in The Johnsons as Spiff is as the son of Lizzy and Pablo, who later became an adopted son to Mr. Lucky. Just like his father, he is a glutton, acts stupid, and is always up to no good along with his partner in crime, Abulu. In the fourth season of the series, Spiff got to discover who his real mother is and where she has been all along. His mum Lizzy, was in a relationship with his dad when he conceived but the pair never got married. Rather she left for London shortly after he was born and has lived there for 2 decades.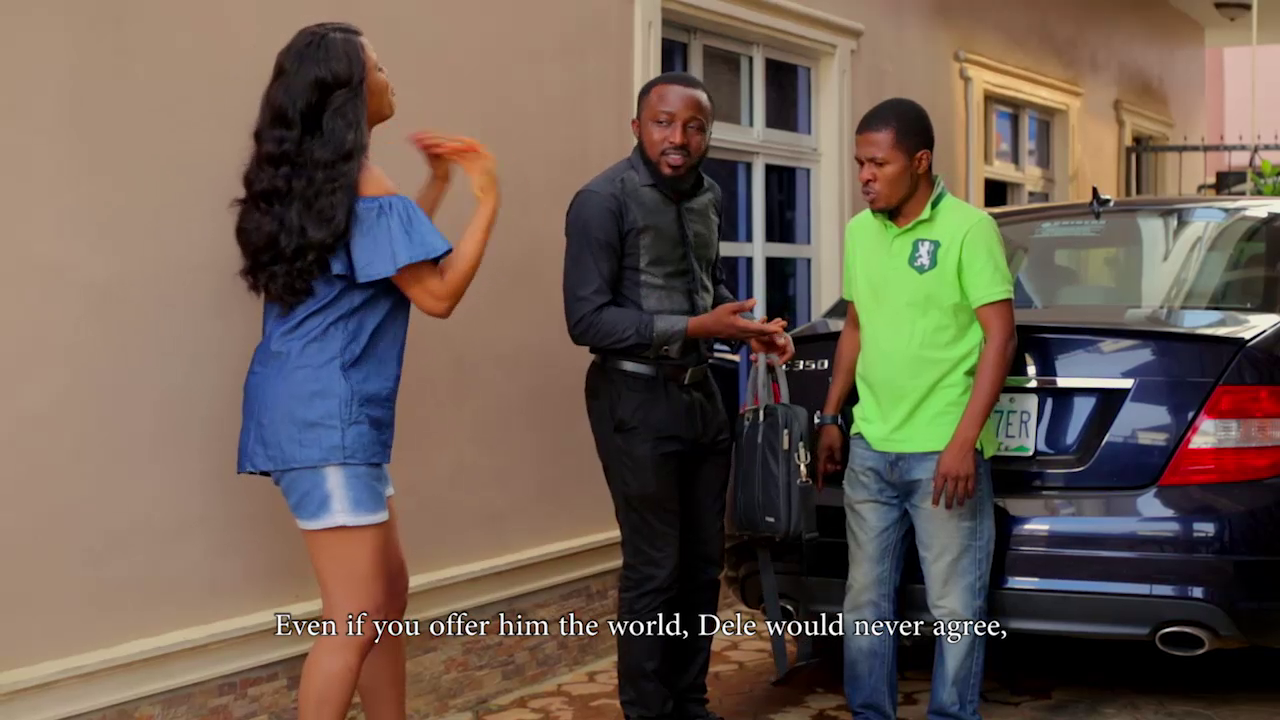 Samuel Ajibola executed his role as Spiff remarkably that fans of the series began to think of him as a teenager in reality. Some even go as far as believing that he acts stupid in real life as well. He has grown so well into his character as Spiff that even when his fans see him playing a totally different role in a different film, many still refer to him as Stiff
Launched in May 2012, The Johnsons focus on an average Nigerian family in Lagos, the challenges they face, and how they cope with what life has to offer them. Over time, the series has become very popular with the audience because of its captivating and intriguing plots and storylines.
He Left The Show in 2021 After About 10 Years
Like everything that has a beginning must have an end, Samuel Ajibola's time on The Johnsons came to an end much sooner than fans of the show anticipated. Amidst the many speculations about how he could want to leave what has been termed the biggest role of his career, the actor took to his Instagram page to clarify his reasons for the move.
He explained that the time has come to broaden his horizon and move on to more challenging works. He, however made it clear that his loyalty still lies with multichoice.
Is "Spiff" His first Role as an Actor?
Ajibola's role in The Johnsons wasn't his first acting role but it is admittedly the major role that brought him to stardom. The young actor started his career in 1995 when he appeared in Opa Williams' Tears for Love. The comic actor had even taken on more film roles before landing on The Johnsons. He was a child actor in films like Shame, Street Kids, Day of Reckoning, Onome !! and Eye-Withness.
After taking a break from acting in 2003, to pursue his education, Samuel Ajibola obtained a degree in Political Science from the University of Lagos. He, however, returned to the classroom for training in acting. He eventually got a degree in acting from Amaka Igwe's center of Excellence in Films and Media studies. Returning into the movie world in 2009, Ajibola received a role in Teco Benson's The Fake Prophet. By 2013, he was already sharing roles with the likes of Omotola Jalade Ekeinde, Kiki Omeli, Gloria Young, and Audu Judith. During this period, he was already making waves as Spiff in The Johnsons.
Which Awards has He Won?
So far, it is quite arguable to say that Samuel Ajibola's best work as an actor has come starring in The Johnsons. He has put in a remarkable performance in the series and has since been reaping the rewards. Apart from getting even more famous in Africa, he has awards to back up for his brilliant interpretations of playing Stiff.
Samuel Ajibola has earned numerous awards ever since he started his acting career. He won his first ward in the year 1996 and as he continues to act, it is believed that more awards will come his way. The awards he has won include:
The 1996 Rhema Awards for his role in Eye-witness, 
1997 Reel Awards for Best Kid Actor in Onome and Reckoning
2014 In-Short Movie Awards for Best Actor
The 2016 Nigerian Reliable Iconic Awards for Best Actor in a Comedy
The 2017 Africa Magic Viewers' Choice Award for Best Actor in a Comedy
The 2017 City People Entertainment Awards for Comic Actor of the Year
What Is Samuel Ajibola's Real Age?
Samuel Ajibola's birth date has been a topic of debate for a long time as the actor has refused to open up about his real age, leaving his fans with mere speculations. Considering his acting roles, many believe the comic actor is still a teenager. However, from our calculations of his said age when he began acting in 1995, we came to a conclusion that Samuel was born in 1989 and he marked his 30th birthday in 2019 although the exact day and month are not known.
Meet His Wife – Sandra Adanna
Thursday, January 2, 2020, came with a fresh romantic feeling for all Spiff's fans as the comic actor wowed everyone with the news of his engagement to Sandra Adanna. Sharing a photo of himself and his wife Sandra, the actor announced his plans to walk down the isle with his girlfriend who had said yes to his marriage proposal.
Obviously, tribalism was never a thing to consider when Samuel and his beautiful wife met and fell in love. Ajibola is from the Western part of Nigeria while his wife is from the Eastern region of Nigeria. Now Mrs. Sandra Adanna Ajibola is a professional makeup artist and has often time worked with her husband.
Samuel and Sandra on December 19, 2020, had their white wedding in Lekki, Lagos State. Then their traditional wedding in Awka, Anambra State, the hometown of the bride, came on January 6, 2020. In attendance at their wedding ceremony were a host of Nigerian celebrities and co-stars from The Johnsons.
How Samuel Ajibola Met His Beautiful Wife – Sandra Adanna
While some couples may be too ashamed to talk about their first meeting point before walking down the aisle, the likes of Samuel Ajibola chose to be upfront with theirs. The comic actor took to his social media handle to reveal that he was married to a lady who was his class captain during their primary school days. According to him, Sandra would and always write his name on the list of noisemakers but now they are happily married. He also appreciated her for bringing the best out of him and making their union a blissful one.