Desmond Elliot (born Desmond Oluwashola Elliot; 4 February 1974) is a seasoned 49-year-old Nigerian actor, director, and politician who rose to prominence following his roles in the Nigerian movie industry.
Considered as one of the greatest Nigerian actors of all time, he is an international celebrity, with over 200 hundred film appearances and an impressive number of soap operas and television series to his name.
The Nollywood hunk began his career in the movie industry after he was inspired by a friend. He landed his first acting role in a soap opera, after which he began to star in a handful of other soap operas like Saints and Sinners, One Too Much, Everyday People, among others. Following a successful stint on the small screen, Desmond began to act on the big screen, appearing in movies like Jesu Mushin, Atlanta, Yahoo Million, Men Who Cheat, and many others.
Profile Summary of Desmond Elliot
Name: Desmond Olusola Elliot 
Birthday: February 4th, 1974
Birthplace: Lagos State, Nigeria 
Age: 49 years old 
Nationality: Nigeria 
Occupation: Actor, film director, producer, businessman, politician 
Networth: $5 million
Marital Status: Married 
Spouse: Victoria Elliot
Children: 4 (Denzel Elliot, Desmond Elliot Jr. Donald Elliot, and Dawn Elliot)
Desmond Elliot was Born 49 Years Ago in Lagos State
The actor cum politician was born in Lagos State, Nigeria, on the 4th of February, 1974. He is an indigene of Lagos State, but he grew up in Jos, the capital city of Plateau State. He has four siblings, namely Chinedu Elliot, Femi Elliot, Funmilola Elliot, and Shegun Elliot. His ethnicity is mixed. His mother is from Illah in Oshimili North, Delta state, and his father, Pa Ezekiel Elliot, also known as Sunny Boy of Texas, is from Olowogbowo in Lagos Island.
According to some sources, the film boy, as he is fondly called by his colleagues, was raised in a polygamous home, as his father married two wives who gave birth to eleven children altogether. However, it is not known if Elliot's mother is the first or second wife. 
The actor attended Air Force Primary School Jos, where he acquired his First School Leaving Certificate. He later enrolled at the prestigious St. John's College Jos for his secondary school education. After his secondary education, Desmond Elliot furthered his education at Lagos State University, LASU, where he obtained a degree in Economics in 2003. 
He Made His First Screen Appearance as an Actor At 28
Peer influence is not totally bad as seen in the case of the famous actor. Desmond mentioned that he went into acting following the influence of his friend who wasn't an actor. He said his friend felt that Desomd belonged to the TV screen; hence, he urged him to venture into acting. His first-ever appearance on the screen was in 2002 in a movie titled Jesu Mushin, where he played a minor role. After that movie, his talent paved way for him to take part in TV series and soap operas such as Everyday People, One Too Much, Saints and Sinners, and many others.
In addition to acting, the actor also has a deep knowledge of film production. Fast forward to 2008, he ventured into directing and production. The first movie he directed was Uyai, a movie with an Akwa Ibom undertone. Another project he co-produced and co-directed is Reloaded, which stands out as one of his most successful projects in Nollywood. The film, which was released in 2008, earned him 3 nominations at the 2009 African Movie Academy Awards.
Similarly, at the Nigeria Entertainment Awards held in 2009 and 2010, Desmond was nominated in the Best Actor category, making him one of Nigeria's most acclaimed actors of all time. Desmond has also directed other blockbusters like Lagos Cougar, Finding Mercy, Guilty Pleasure, Knocking on Heaven's Door, Bursting Out, and others. Aside from his films being nominated and winning awards, Desmond Elliot has been nominated and equally won several awards, some of which include; 
Best Actor at the Nigerian Entertainment Awards 2009 

Best Actor at the Nigerian Entertainment Awards 2010 

Nominated for Best Actor in supporting role at the AMVCA in 2010 for the movie, Finding Mercy
Ever since he first appeared in the limelight, he hasn't taken a step backward into the shadows. The actor has appeared in over 200 outstanding movies.
At 41 Years Old, Desmond Elliot won His First Political Seat
Desmond decided to explore other aspects of life by venturing into politics. The filmmaker, who is an advocate of the "not too young to run" policy, declared his political interest in September 2014. However, sources have it that he had been planning his entrance into the political terrain as far back as 2006. He contested for election into the Surulere constituency of the Lagos State House of Assembly under the All Progressive Congress and won on April 11, 2015. One can say that he took his own advice, as he appears to be one of the youngest lawmakers as of then in the country.
Before his political career, the Lagos-born screen lord took part in a competition to become the Face of Hope Projects ambassador. The actor also has an NGO called Desmond Elliot Foundation. The organization basically deals with disseminating information on hygiene, sanitation, and other health-related issues in the country.
The actor turned politician painted a picture of himself as a grassroots politician capable of representing his people well. He opined that due to the fact the lawmaker is the person that the people at the grassroots see, they make demands upon demands, including the ones that are not within his jurisdiction to handle. According to him, they also forget that the money for the project is meant to come from the top. Hinting on his ordeals, he noted that when any of these demands are not met, the people begin to see you as not capable. However, he mentioned the projects he has done and talks about the ones he has in mind to do in the future. 
 Why His Choice of APC? 
Desmond Elliot contested for the position of his constituency's lawmaker and won under the controversial APC and is still a strong member of the ruling political party to date. In an interview, he was asked why he chose APC over other political parties, the lawmaker cited the party's manifesto as his reason. According to him, it is a party of change; hence, where he needed to be. He also made mention of the party's promise to create over a million jobs for youths and to pay every unemployed youth at least N5000 per month.
How Desmond Combines Politics and Acting
When he went into politics most of his fans assumed his acting career had ended. However, in an interview with Premium Times, the actor talked about how he combines his acting career and his political career. According to him, leaving the acting scene entirely would make it seem like he had gone into where money flows and abandon the Nollywood industry. He also used that opportunity to correct the notion some persons have of his political ambition, as him going into where money flows easily. 
To avoid leaving the acting terrain entire, he confessed that he doesn't necessarily act, but he makes sure his production company produces movies. That is his way of ensuring that the Nollywood industry grows. Noting that both terrains are demanding, he regarded himself as a person born with the innate ability to act. However, to meet up with his political career, he had to do less entertainment and concentrate more on politics. Concentrating more on politics, as he noted, would help him to not just grow more in that area, but to be an active and efficient politician. 
Furthermore, on his political ambition, the Nollywood actor revealed that his political goal is to attain the position of the governor of Lagos State. For him, it is something born out of the zeal to give back to society and to serve his people. He believes he is capable of doing it, hence his motivation for it. Desmond Elliot can be regarded as one of the most successful actors who have ventured into the political arena. He is currently in his second tenure as the lawmaker representing his constituency. 
In an interview, when the actor was asked if politics is as dirty as people make it seem, his answer was not what you'd expect. He blamed the Ministry of National Orientation Agency for it. He strongly believes that the ministry has failed in its sensitization duty. For him, the agency has but done enough in letting the citizens know how to comport themselves in politics. He, therefore, urged them to do so frequently, not only when the election is around the corner. He also mentioned that the body should stress that politics and violence are not the same. 
Meet Desmond Elliot's Wife and Children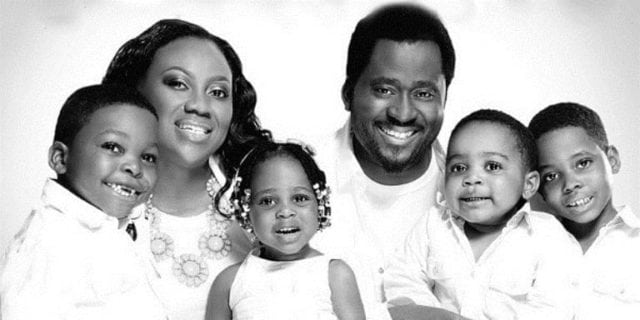 The name of Desmond's wife is Victoria Elliot. The couple tied the knot on December 25, 2003, in Akwa Ibom, after courting for eight years. Victoria and Desmond met for the first time as university students, in the Lagos State University.
As gathered, the veteran actor's wife is a graduate of Mathematics from the University of Jos. After she graduated from the university, she worked briefly as a banker but later resigned to focus on the sales and distribution of Nollywood movies. Today, she stands out as one of the leading distributors in the Nigerian movie industry. Together with her husband, Victoria manages their video production company called Denziot Productions.
The hunk and his wife are parents to two sets of twins; three boys and a girl. The couple had their first twins shortly after their marriage. They are boys named Denzel Elliot and Desmond Elliot Jr. They gave a four-year ago gap before birthing the second set in 2010. Their names are Donald Elliot (boy) and Dawn Elliot (girl).
The actor once admitted that people comment he married late, but that was because he dated his wife for eight years before tying the knot with her. He said he is grateful to have her in his life because she is loving and understanding. 
It is also worthy to note that their marriage has been scandal-free unlike what is common among Nigeria's celebrity couples these days. Never has it been heard or reported that they were involved in one marital scandal or the other. Perhaps, this is due to the maturity the couple exhibits in their marriage and eschews from washing their dirty linen in public.
On the other hand, not much is known about the Elliot kids as their parents probably regulate what comes out to the public about their family. But seeing the age of their kids, we can assume accurately that is should all still be in school. Be that as it may, Desmond and Victoria Elliot's only daughter named Dawna Elliot (Sisimama) has already begun acting and has featured in a couple of films produced by Denzoit Productions.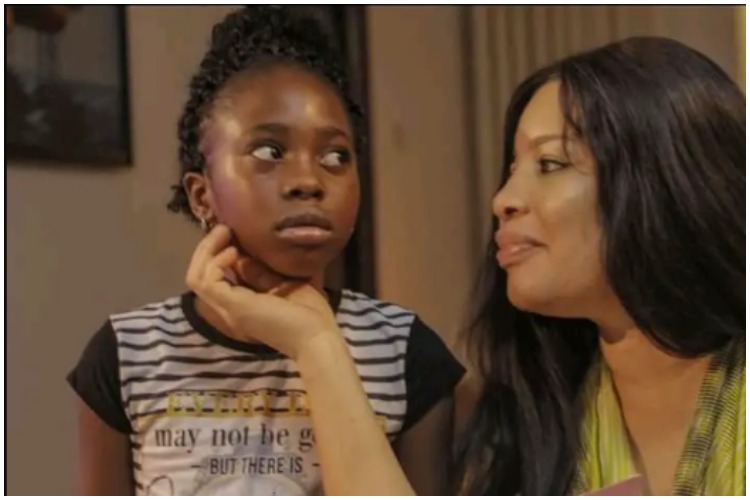 The talented young damsel has acting credit in films like Love Police and The Wish of Mothers, with more to come. Seeing how young she is and how successful her father is in Nollywood, it is expected that she will be groomed to be the best she can possibly be in the entertainment industry.
Summary of Desmond Elliot's Age Milestones
At the age of 49, Desmond Elliot stands out as one of the most successful persons in Nigeria with a lot to show for his achievement as an actor and a budding politician.
At 28 years old, Desmond Elliot became a movie actor.

At 29 years old, he married his wife, Victoria Elliot, and they have 4 children; 2 sets of twins. His daughter Dawna Elliot, who is aged 13, has already started acting.

At 34 years old, he directed and produced one of his most critically acclaimed films titled Uyai.
At 40 years old, he declared his interest to run for a seat in the Lagos State House of Assembly in September 2014.
At 41 years old on 1 April 2015, Desmond Elliot was declared the winner of Representative for Surulere 1 Constituency at the Lagos State House of Assembly.
At 45 years old, he won re-election as the Representative for Surulere 1 Constituency at the Lagos State House of Assembly in 2019.