Chioma Chukwuka has been married to Franklin Akpotha since 2006 and they reportedly have two sons together but because she has successfully kept details about her family under the radar, their names and identities are not known.
Celebrity marriages these days are often viewed as a sham and very temporal. So many loved celebrities have gone separate ways from their partners for some reason, being that the pressures of their jobs and spotlight is bound to take a toll on their family and relationship sooner or later. However, some celebrities have managed to stay married for many decades and still have their relationship grow stronger and better; one of these amazing celebrities is Chioma Chukwuka. 
Chioma Chukwuka Has Been Married for Close to Two Decades
No one can blame anyone who comes out to say that Chioma is single. The talented actress is one of the very few who have succeeded in completely hiding their marriage and family from the public eye for donkey years. She stated in an interview that some of the things that have held her family together all these years are patience, love, and tolerance. She does not just see her husband as just a mate but also a best friend. From all indications, one can tell that these seem to be working in her favor, for they seem to still be in love after all these years.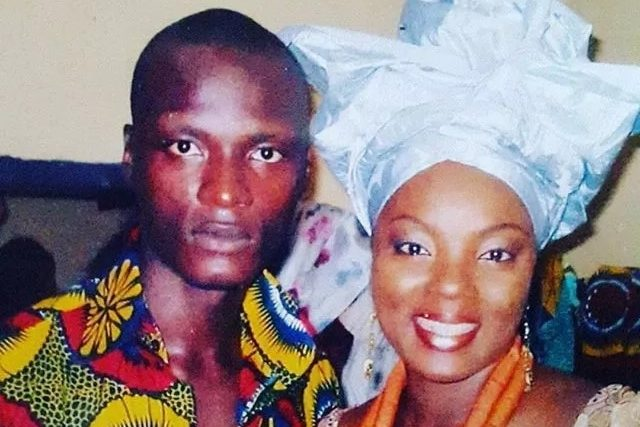 Chioma has been married for almost two decades now, precisely fifteen years as of this writing. She got married to the love of her life and friend Franklyn Akpotha in 2006. Since then, they have been together, still married, and very much in love. After her marriage to her husband, she changed her name to Chioma Chukwuka Akpotha. However, her husband's identity is not available except for his name. He was very much around at the time of their wedding, and they had a very private and secretive wedding away from the prying eyes of the media.
Nothing Much is Known About Her Husband, Franklin Akpotha
As earlier stated, the identity of Chioma's husband is not made available as of now, but it is known that he is a successful business executive in Lagos. Over the past few years, there have been some speculations about whether some individuals seen in pictures with her are indeed her husband and children. Unfortunately, it is said that those individuals may be her brother and the children of her best friend. The secrecy and protectiveness of Chioma about her husband and children's identity have piqued the imaginations and interest of her fans and also the media, for, in their desperation, some people say she may be married to an "Oyinbo," a white man.
Here's Why the Actress Keeps Her Family Away From Spotlight
Since her marriage, Chioma has worked tirelessly to keep her marriage and family out of the spotlight for reasons best known to her. She stated in an interview that it was an agreement that she and her husband came to in other to keep their family away from scrutiny and the media. She has been seen with many children and friends, which got fans and people guessing if they were her family members; so far, Chioma has not confirmed this information.
Chioma Chukwuka and Her Husband Have Two Children
Chioma's first child is a boy, though his name and identity are not known yet. He was born in 2007 after getting married, and he is currently 16 years old. His mother has done a good job of keeping him out of the spotlight for the sake of his privacy and wellbeing. It can be assumed that he attends a good school and should be in secondary school now.
Chioma's second child is also a boy, but his date of birth is not known yet. However, it is said that he was born few years after the first one was born. There is no doubt Chioma and her husband love their children unconditionally. It can also be assumed that he could be finishing primary school or is already in secondary school. It is also safe to assume that the children lack nothing in their lives and have also grown in their parents' love and security.
Is There Any Scandal About Her Marriage?
Chioma and her husband have shown good examples for many celebrities to emulate in this journey as a married couple. So far, no news or reports of scandals have been seen or heard since the inception of their marriage. It goes without saying that marriage is not always perfect; sometimes it is sweet, and sometimes it is sour, which notwithstanding, should be enjoyed above all. With this in mind, Chioma Chukwuka shared in an interview that she and her husband are best friends and that he is her rock. She went further to state that her husband is wonderful, loving, and caring. He also takes care of his family and supports her career every step of the way.
Chioma Chukwuka is One of the Most Respected Nollywood Stars
She was born to her parents on the 12th of March 1980, making her 43 years old. The actress hails from Oraifite in Ekwusigo Local Government Area of Anambra State in Nigeria. Though other sources suggest that she was born and brought up in Lagos state, it is believed that she was born in Anambra state. She completed her primary school at Onward Nursery and  Primary school, then attended Federal Government Girls College in Onitsha. After her secondary school education, she went to the University of Lagos, where she studied Banking and Finance.
Chioma is loved and very much respected in Hollywood because of her principles and her decision to exclude nudity from all her work and wouldn't allow anyone to bully or intimidate her into doing otherwise. She revealed that she has always been fascinated and interested in movies and acting but had to wait until she had her Degree.
Chioma has many things going on for her, including her acting and career as a producer. She has accumulated lots of awards, nominations, and recognitions to this effect. She made her debut in 2000 in a movie called 'The Apple,' and since then, she has been doing great. The actress also owns a company known as Oma World company that deals in film producing, making, grooming, screenwriting, amongst other things.