Chinedu Ikedieze is a 45-year-old popular Nigerian actor who rose to fame after starring in the blockbuster movie ''Aki na Ukwa.'' 
He is also best known for acting alongside his close friend and colleague, Osita Iheme, with whom he was often featured as child actors. With a career that spans over two decades in Nollywood, Chinedu Ikedieze has received numerous awards for a job well done in the Nigerian entertainment industry.
Profile Summary Of Chinedu Ikedieze
Full Name: Chinedu Ikedieze, MFR
Nickname: Aki
Date of Birth: 12 December 1977
Age: 45 years old
Place of Birth: Iluoma Uzuakoli, Bende, Abia State, Nigeria
State of Origin: Abia State
Nationality: Nigerian
Alma mater: Institute of Management and Technology, Enugu (IMT)
Profession: Actor, Entrepreneur, Serial investor
Active years: 2000–present
Marital Status: Married
Spouse: Nneoma Ikedieze (m. 2011)
Children: NIL
The 45-Year-Old Actor is From Abia State, Nigeria
Chinedu Ikedieze was born on December 12, 1977, in Bende, Abia State, Nigeria, to parents Mr. and Mrs. Michael Ikedieze Ogbonna. His parents' occupation is unknown, but we know that he grew up in a low-income family and was raised by his grandmother, who, according to the actor, gave him the freedom to experience life as a child. Ikedieze also has an Uncle who is a medical doctor.
From a chat with our media team, we learned that Ikedieze had a younger brother who died of sickle cell anemia. The actor described the day he died as the saddest day of his life and recalled the close bond they shared as brothers. He described his late brother as a free-spirited and funny person who always makes people laugh wherever he goes.
After completing his basic and secondary education, Chinedu enrolled at the Institute of Management and Technology, Enugu (IMT), and later graduated with a Higher National Diploma (HND) in Mass communication.
Chinedu Initially Wanted to Become a Lawyer
Like every other child, Ikedieze grew up with so many ambitions. He first wanted to be a doctor, but he later changed his mind about following his uncle's medical profession to becoming a lawyer. To pursue his dreams, he tried to gain admission into a tertiary institution; however, due to his low JAMB score, he was denied admission in law and was offered Mass Communication instead. He accepted it while preparing himself to re-sit for the Jamb exams the following year.
Ikedieze's second jamb result offered him the opportunity to study law, but he rejected it as he was already in love with Mass Communication, a course he already started. The course eventually showed him a path to Nollywood, which he gladly grabbed.
He Started Acting at the Age of 23 in 2000
Acting was never part of Chinedu Ikedieze's dreams. Although he nursed a love for the profession, he never saw it as one he would like to venture into. As fate would have its way, his perception about the profession began to change when he fell in love with Mass Communication. He joined his institute's drama group, and from there, he began to see paths to Nollywood, and he grabbed them.
Today, he is regarded as one of the most successful and richest actors in Nigeria. However, he didn't reach this milestone on a platter of gold. He credited his transition to the Nollywood limelight to late Chukwuka Emelionwu (a.k.a Kasvid), the popular marketer and producer of the movie Aki na Ukwa.
Chinedu Ikedieze began his Nollywood career in 2000, playing minor roles in films such as The First Nigerian Girl, alongside Pete Edochie and Pat Attah. He later rose to stardom after taking up a major role as a problem child, Aki, in the comedy-drama film titled: Aki na Ukwa. Between 2002 and 2003, the actor received dozens of movie roles, including The Tom and Jerry, School Dropouts, Lagos Boys, Charge and Bail, etc.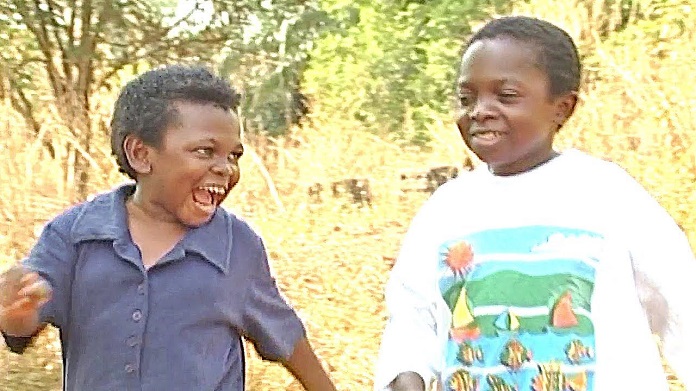 In 2004, Ikedieze saw the need to gain more knowledge about his profession to excel in the business. To achieve that goal, he enrolled in the prestigious New York Film Academy in 2004. From that year, he also received tons of acting roles that aided his rise to the fame he currently enjoys.
Some of Chinedu Ikedieze's best-selling movies include:
Spanner Goes to Jail  – 2004
Not by Height  – 2004
Igbo Made – 2004
Big Daddies – 2004
Across the Niger   – 2004
Village Boys – 2005
Secret Adventure – 2005
'U' General – 2006
Games Men Play – 2006
Games Men Play – 2007
The Rain Makers 1 and 2 – 2009
Loyal Enemies 1 and 2 – 2010
Jack and Jill 1 and 2 – 2011
Village Rascals 1 to 4 – 2012
IV The Meeting – 2012
Take the Spotlight – 2014
Subsequently, Ikedieze became a widely sought actor in Nigeria for comic roles, which landed him among the Top 10 Funniest Nollywood Actors of All Time. At first, he was assigned to featuring as a child in many of his movies, but he took the bold leap into adult characters, as seen in movies like Marcus 'D' Millionaire 1 and 2, Games Men Play, and Last Challenge. So far, he has featured in more than a hundred movies and currently working on the television series titled The Johnsons.
Chinedu Ikedieze's Exploit Outside Acting
Chinedu Ikedieze has always been a man with many ambitions. Like actors of his kind, he never limited himself to one career, and being already a celebrity helped him find other business opportunities. Let's look at some of his businesses below.
He is a Real Estate Investor
Chinedu Ikedieze is one of the many celebrities with successful investments. Although he is yet to mention areas he invested more in, there are claims that he has several landed properties in most cities of the country. It also seems that the actor is connected to a real estate firm. His Instagram page shows him promoting Lead Homes – a real estate development company handling constructions in the Ajah area of Lagos State.
His Brand Endorsements
In addition to his real estate business, Ikedieze earns more income from endorsement deals he signed with top companies like Western Lotto – a sports betting company. He signed the deal alongside his friend Osita Iheme. As of January 2021, he became a brand ambassador for Black Bet – another Sports betting company, which he promotes weekly via his Instagram handle.
His Awards and Recognitions
For his skillful roles in the Nigerian movie industry, Ikedieze has received several awards and has been recognized internationally. In 2007, he was awarded a Lifetime Achievement Award at the African Movie Academy Awards. In 2011, he was recognized by the Nigerian government under the administration of Goodluck Ebele Jonathan. Aki received the national award of Member Order of the Federal Republic (MFR). In 2018, he was honored as a distinguished visitor to Miami-Dade County. On his IG page, he thanked Miami-Dade, the country office of the Mayor, and the county commissioners for honoring his presence in the city.
Summary of Chinedu Ikedieze's Awards and Recognition
2007 – Lifetime Achievement Award at the African Movie Academy Awards
2011 – National Award of Member Order of the Federal Republic (MFR)
2018 – Honored as a distinguished visitor to Miami-Dade County
Is Chinedu Ikedieze Related to Osita Iheme?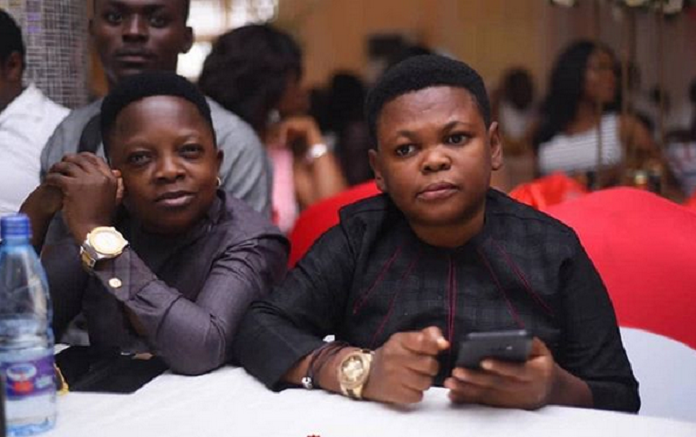 Chinedu and Osita have both gone a long way together to such an extent that they are assumed to be related. Some even go as far as calling them, twin brothers. Of course, the two actors have been an on-screen duo for quite a long time now, so much that they are known by their onscreen names and referred to collectively as Aki and PawPaw, but that does not mean they related in any form.
While Chinedu hails from Abia State, his counterpart Osita hails from Mbaitolu, Imo State. Interestingly, they both grew up in Abia State. Chinedu and Osita's parents are not related in any way, so they are not biological siblings. However, the two consider themselves brothers. In an interview, Chinedu also admits to not only liking "Ossy" as a brother but also loves his sense of humor and intelligence.
Between Chinedu Ikedieze and Osita Iheme, who is Older?
Chinedu Ikedieze and Osita Iheme have come a long way together. Even to date, their character in the 2002 comedy movie film Aki na Ukwa, or Aki and  PawPaw, has continued to keep them on the trending list. Above all, they are both listed among the richest actors in Nigeria. However, it may interest you to know that the two are not agemates, and they did not join the entertainment industry at the same time. In fact, Osita was first a fan of Chinedu and his acting roles long before they finally met in 2002.
Osita was born in 20 February 1982 (age 41) while Chinedu was born on December 12, 1977 (age 45). This automatically means Chinedu is older.  During one of his interviews, Osita said he admired Ikedieze before meeting him in person. Apparently, their first meeting was during the shooting of Aki and Pawpaw, for which they became popular. The duo has since then featured in many films.