Fathia Balogun (Full Name: Fathia Akorede Adunni Williams Balogun, born 5 February 1969) is a Nigerian veteran actress, producer and director with a net worth of $400,000. She is known for her roles in Iranse Aje and Iya Alalake among several others.
The actress has been a reckoning force in the Nigerian film industry for almost two decades and still counting. She is most popular in Yoruba movies and has thrilled her fans with excellent performances in diverse roles. Even though she did not dream of becoming an actress in her early years, Fathia has grown into a successful actress in the industry, and her net worth is a clear testament to this fact.
Summary of Fathia Balogun's Biography
Full name: Fathia Akorede Adunni Williams Balogun
Date of Birth: 5 February 1969
Age: 54 years old
Place of Birth: Ikeja, Lagos
Ethnicity: Urhobo
State of Origin: Delta State
Nationality: Nigerian
Education: Kwara State Polytechnic (Diploma in Law)
Occupation: Actress
Marital Status: Saheed Balogun (m. 2000–2014)
Children: Khalid Balogun, Aaliyah Balogun
Net Worth: $400,000
What Is Faithia Balogun's Age and Where Is She From?
Faithia Balogun is 54 years old and was born on 5 February 1968 in Ikeja, Lagos. She hails from Urhobo, Ethiopia, East local government area of Delta state and was born into a catholic polygamous family of nine children.
She grew up with her parents and siblings in Ikeja, Lagos, where she also had primary and secondary education. Meanwhile, her birth name is Fathia Akorede Adunni Williams, and she only adopted the name Balogun from her ex-husband, Saheed Balogun.
She attended Olufunmila Nursery school, Maryland primary school, and Maryland Comprehensive High School, all in Lagos for her nursery, primary and secondary school. For her tertiary education, she bagged a diploma in law from Kwara State Polytechnic and followed this up later in 2016 by studying filming at the famous Olabisi Onabanjo University, Ogun State.
Before Acting, Fathia Balogun Wanted to Become a Broadcaster 
Despite having a diploma certificate in Law, Fathia did not practice law for one day. Speaking in an interview with the Nations newspaper, Fathia said that acting was never part of her dream career but broadcasting, even though her father had always wanted her to be an accountant. She tried furthering her education in the law but could not cope because of the much work given to law students in the university.
After she got her diploma certificate, Balogun tried writing JAMB a couple of times but failed in all of the attempts due to her poor performance in maths. So, her father, considering that she had stayed too long at home, gave her freedom to do whatever that pleased her. Hence, she took up a job as a general receptionist at Chips Bit & Bit, a Computer Company in Toyin Street, Ikeja, Lagos, and earned a monthly salary of N5,000.
The Yoruba Movie Star Garnered Fame at a Young Age
The particular age at which the veteran actress began her career is unknown, but it all started in the early 1990s. According to her, she did not know whether to attribute her entry into the industry to coincidence or fate. Still, whatever it may be, Fathia Balogun is currently one of the most familiar faces in the entertainment industry.
While her uncle, Alhaji Fatai Teniola, was a movie producer and was shooting a particular movie, one of their actresses failed to show up in the movie production, so he asked Balogun to stand in for the actress, which she did. However, that marked her first appearance on the screen as an actress. The movie's title is Ta lo pa chief, and Balogun gave nothing but an excellent performance.
Her first appearance on the screen brought earned her some fans who loved her and gave her lots of encouragement. Although she played a minor character as a secretary in the movie, the courage she gained afterward made her continue accepting more roles. She takes both major and minor roles, which have largely contributed to her net worth.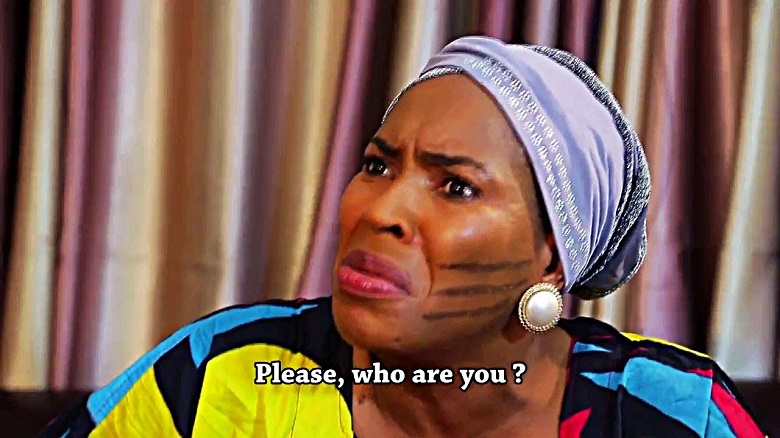 Today, Faithia has become one of the biggest stars in the Nigerian film industry with numerous successful works. Also, some of her films have appeared in cinemas around the country.
Fathia Balogun's Best Movies
Farayola (2009)
Aje metta 1&2 (2008)
Awawu (2015)
Teni Teka (2015)
Omo Ale (2015)
Agbelebu Mi (2016)
Basira Badia (2016)
Adakeja (2016)
Eku Eda (2016)
My Woman (2018)
These movies have done financially well, ensuring that Fathia is decently rewarded for her efforts. Yet, there are no exact details of how much she receives or charges for a movie, but it won't be surprising that she frequently smiles to the bank.
At 54, Fathia Balogun's Net Worth Is Estimated at $400,000
Her acting career has been a financially satisfying ride, with over 100 movies to her credit in Nollywood and Yoruba movie industries. It, therefore, comes as no surprise that Fathia Balogun falls on the list of the top 10 richest Yoruba actors in Nigeria. Money-wise, she has so far made a fortune for herself with an estimated net worth of $400,000.
She accrued this net worth by not just relying on her acting career but also through other streams of business endeavors. However, her net worth is sure to rise as the years go by as she continues to take more movie roles, sign endorsement deals, and make exploits in her business ventures.
Fathia Balogun's Net Worth Also Comes from Endorsements and Other Business Endeavors
Away from the entertainment scene, the veteran Nigerian actress is a businesswoman and brand ambassador. She owns a beauty and wine shop named House of Faiteer. The business is located in Abeokuta in Ogun State, Nigeria, and it deals in human hair, hair extensions, wines, spirits, etc.
Additionally, she has gained much popularity, making many brands eager to associate their brands with her. She has been an ambassador for Adron Homes and Properties Limited, a real estate company. In January 2020, she became the brand ambassador for Osedudu special skincare. Previously, she was unveiled as Suru Group ambassador, an endorsement deal that was said to be within the region of N10 million.
In addition, the actress is also involved in philanthropic works through a nongovernmental organization she founded. The organization is aimed at helping and supporting less privileged children financially and otherwise.
She Has Won Several Awards From Her Acting Career
With a career spanning over two decades, the actress has won the heart of her millions of fans. While her brilliant skills continue to pay off, she has won multiple awards and nominations.
Fathia Balogun's Awards Over the Years
2008- The Africa Movie Academy Award for the Most Outstanding Actress Indigenous
2008- Her movie Iranse Aje won the Best Indigenous Film of the Year
2014- Africa Movie Academy Award as the Best Actress Of The Year
2015- AMVCA Best Local Language Yoruba
2016- Nigeria Entertainment Award for Best Actress
2017- City People Movie Award for Best Actress of the Year (Yoruba)