The name Olu Jacobs is new the Nigerians as the veteran  Nollywood actor has graced the silver screens for over four decades. He is one of Nigeria's most respected actors.
Uncle Olu Jacobs as many of his younger colleagues in the industry call him has paved a successful path for many actors and actresses in the entertainment industry.
Also See: 10+ Buzz Facts You Should Know About The Showbiz Icon RMD
The veteran actor recently turned 75 and Buzz Nigeria celebrates him by bringing you fast facts about the Septuagenarian you may not have known.
Olu Jacobs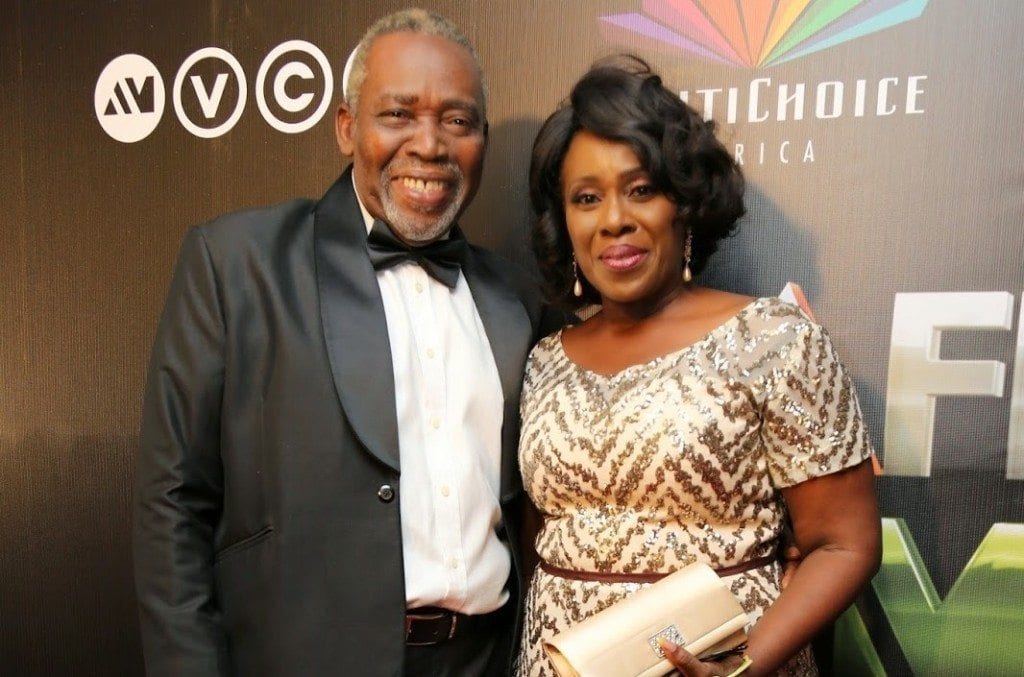 Olu Jacobs was born as Oludotun Jacobs on 11 July 1942 in Ogun State, Nigeria to parents Egba Alake.
He grew up in Kano and attended the Holy Trinity School Kano, Nigeria.
Olu's  love for acting was inspired by one of Hubert Ogunde's annual concert party which held at Colonial Hotel in Kano. Thereafter, he traveled to England where he studied acting at the Royal Academy of Dramatic Arts in London.
He starred in several British television series and international films between the 1970s and 80s.
Some of his international works include 'The Goodies,' 'Till Death Us Do Part,' 'Barlow at Large,' 'The Venturers,' 'Angels,' '1990,' 'The Tomorrow People,' 'The Professionals.'
Olu Jacobs also starred in John Irvin's war film The Dogs of War, Roman Polanski's adventure-comedy Pirates (1986) and the family-adventure film Baby: Secret of the Lost Legend (1985).
On television, he was a cast in TVS's The Witches and the Grinnygog (1983 series) and in Nigeria, Olu Jacobs has starred in over 150 Nollywood films
In 2007 he won the African Movie Academy Award for Best Actor in a Leading Role and in 2013, he was honoured with the Industry's Merit Award for outstanding achievements in acting at the Africa Magic Viewers Choice Awards.
Also See: 10 Facts About Veteran Actor Pete Edochie
Olu Jacob has been married to co-thespian and popular actress, Joke Silva for over 30-years and they are blessed with two children.
Olu Jacobs and his wife Joke Silver runs a school called Lufodu Academy of Performing Arts to cater for upcoming actors.