Mide Martins, whose full name is Mide Funmi Martins, is a prominent Nigerian actress who took after her mother in the industry. Popularly known for her roles as a wife in many movies, Mide got into the industry after the death of her mother. She did so to sustain her mother's name, and she also has a brother who is equally hoping to do well in the Nigerian film industry.
But contrary to what you would expect and even more shocking to what Mide had claimed, she doesn't seem to be as close as how people imagined with her younger brother. Though not her direct brother, but her stepbrother, whom her mother had with one of Nigeria's greatest juju musicians.
Who are Mide Martins' Parents?
Mide Martin was born to a veteran Nigerian actress, Funmi Martins (September 1963 – May 6, 2002) who died as a result of cardiac arrest. Funmi Oguntomi Martins was born in September in Ilesa, Osun State, Southwestern part of Nigeria. She spent her early life in Lagos and Ibadan but decided to live fully in Lagos after she decided to pursue her acting career.
Very little information is out there about her father since neither Mide Martins nor Funmi Martins has ever disclosed him. We will update as soon as we get information regarding the actress' father. Although many people believe that the famous Nigerian Juju musician Shina Peters is her father, the fact of the matter is that Shina Peters is not her biological father. Sir Peters is only the father to the last child of Mide's mother
Mide Martins is the Daughter of Late Actress Funmi Martins
Just like Mide, her mother, Funmi Martins, was an actress. Her first major movie was "Nemesis," which was a blockbuster back in 1993. Funmi was one of the rare talents in the industry that acted in both Yoruba and English movies with so much ease. She was making waves in the industry until her career was cut short.
At the age of 38, and a few months to her 39th birthday, the veteran actress died. She was actually shooting a movie titled "Aduro Ti Oluwa" two weeks before her death. Funmi was always full of life. However, on the 5th of May 2002, she started complaining that she was feeling dizzy. She was rushed to the hospital and later became stable, even strong enough to breastfeed her child. Sadly, she was reported dead the next day.
Funi's death was said to be caused by a cardiac arrest, which happened as a result of her rheumatic heart disease. After Funmi's death, Mide decided to join the industry and continue from where her mother left off. On the other hand, there is no available public information as to who Mide's father is. Some blogs refer to popular Juju musician Shina Peters as her father.
However, Sir Peters, also called SSP, is only the father to the last child of Mide's mother. While she lived, Mrs. Funmi Martins had a son for the musician a few months before her death. It was her third and last child. This makes the child Mide's step-brother but does not make SSP Mide's biological father.
 Mide Martins Has Two Brothers
Mide's mother gave birth to two sons apart from Mide. However, Mide is the oldest and most popular of Funmi's children.
Her First Brother is Ayo Martins
Ayo is the first son of Mide Martins' parents, and he is Mide's biological brother. Unfortunately, there is limited information about him. Where he is and what he does for a living are also unknown. It is reported that he was only sixteen years old when their mother passed away.
Damilare Peters is Mide's Step-brother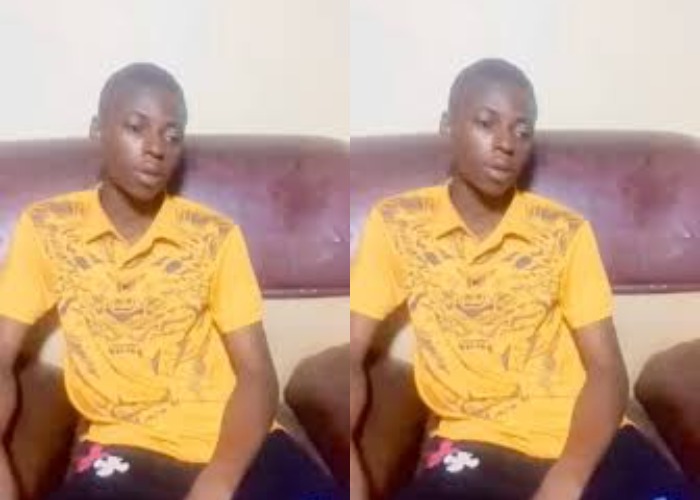 Damilare, who was born a few months before the death of their mother, does not share the same father as the actress. As earlier mentioned, he is the son of Popular Juju musician Shina Peters, who was Late Mrs. Funmi's lover. There is not much that is known about him either. Even his paternity was not known until the recent media drama between him and his step-sister. From the video he made, it is obvious that he is still a young boy, possibly in secondary school or newly admitted into the university.
The Real Story About Mide and Her Brother – Damilare Peters
A few months ago, the actress was called out on social media by a blogger, Gistlover, who alleged that she had abandoned her brother for years. In her defense, she made a video to address the allegation. Mide stated that she did not want to bring the subject to the public because she is a private person and because it is a family matter and should be addressed as such. But since it is out in public already, she needed to clear the air, but she will not say much as there is more to the story.
According to Mide, her younger brother was adopted by their grandmother after the death of their mother. He lived with her until she too died, and he was transferred to their uncle's place, where he currently stays. Mide said that she has been requesting custody of her brother Damilare for a long time, even before the death of their grandmother, but nobody would listen to her. She added that she is not heartless and cannot abandon or ill-treat her step-brother. She pleaded that custody should be granted to her over him so she can take care of him. In addition, Mide said that even if she has only a little, she will share it wholeheartedly with others.
In response to her claims, the then nineteen-year-old made a video. Dami stated that he did not want to move in with her. He said that he is fine where he is and will not move in with someone who has not called nor cared for him for the past nineteen years, but only called that morning to request that he moves in with her because they are siblings. He emphasized that he was not going anywhere.
Dami further added that changing his location was not his priority at the moment. His concern is to get money and further his education to the university level, after which he will join the entertainment industry to do everything his late mother could not do. He prayed that God will help him and that everyone who has promised to help him will fulfill their promises.
On the part of Shina Peters, he admitted having not been in his son's life but would not disclose why it is so for now. However, he has promised to help the young man from now on. While on the other hand, nothing much has been heard from Mide after the young Damilare Peters made a video that sharply contrasted how her step-sister had painted the whole issue.