Jay Boogie (Born Daniel Anthony Nsikan on 26 June 1998; Age: 24 years old) is a Nigerian transgender fashion enthusiast, brand influencer, and entrepreneur who founded of JaySecrets. 
Curious about life's next journey and with a high sense of wanting to be who wants, Jay Boogie has turned himself into an acclaimed transgender who is mostly tagged as a crossdresser. Although born a man, his identity has changed over time. He may have the physical features of a woman, but his professional Instagram page "@JaySecret" describes him with the male pronoun "he" and the non-binary pronoun "they." Here is what to know about his childhood and journey as a woman.
Summary of Jay Boogie's Bio 
Full Name: Daniel Anthony Nsikan
Nickname: Jay Boogie
Gender: Transgender
Date of Birth: 26 June 1998
Jay Boogie's Age: 24 years old
Nationality: Nigerian
Zodiac Sign: Cancer
Sexual Orientation: Gay (alleged)
Religion: Christianity
Jay Boogie's Net worth: $100,000 – $250,000 (estimation)
Famous for: Crossdressing and Social media influencing
Jay Boogie's Instagram: @jay_boogie_
Facebook: Jay Boogie
Jay Boogie's Family and Education Background
Jay Boogie was born Daniel Anthony Nsikan on 26 June 1996 in Port Harcourt, Rivers State, but hails from Akwa Ibom State. He was born male but has made it known that he had always been a girl since he was a toddler. He made the revelation through a post on Instagram and TikTok where he shared an image of his mother with a toddler (supposedly him) in a gown.
Boogie lost his mother some years ago and celebrated her birthday on July 13 2021 on Instagram. His other family members remain private. Yet, on different occasions, he made a revelation that they are supportive of the path he has chosen for himself.
With respect to his education, he attended Methodist Comprehensive High School. Based on a Facebook post linking to him, he went to Akwa Ibom State University, Uyo.
How Jay Boogie Got His Name
The social media sensation may not have revealed where he got the name "Jay Boogie" from. However, boogie is a slang that means dance energetically. Since his earliest Instagram posts were about his dancing skills, it may not be farfetched that he may have used the pseudonym in relation to his dancing ability.
In a similar vein, there is a Dominican-American Jay Boogie, an established rapper and MC who identifies as transgender. The rapper reached stardom earlier than Nigeria's Boogie and still finds ways to break walls and norms that come with being trans.
Perhaps, Nigeria's Boogie may have been inspired by the American rapper and choose to share the same name with him.
What to Know About the Crossdresser's Rise to Fame
Jay Boogie's rise to fame traces to around 2019 when he was 21 years old. At the time, he would post mostly videos of himself dancing as a woman and in women's clothing. According to him, it was difficult for people to accept him, and would also always live people confused about his true identity.
He revealed that it was at first a little uncomfortable when people look at him a lot but he was able to grow in confidence in the progression of time and would introduce himself as trans. Around 2020, he started to draw attention as he was seen as a major competitor for famous crossdresser Bobrisky.
In no time, his fame in Nigeria grew and so did his place in the competitive space of brand influencing. He has influenced brands such as Moibestie Fitness, Alpha and Omega, and a number of natural product brands. As a trans, he has mostly been identified as one of the most famous and elegant.
Jay Boogie has also expanded his fame and career through his business called JaySecret. He offers tips about beauty and fashion among other vital things.
He was also a black carpet host for Port Harcourt Magazine Awards in August 2022.
Jay Boogie's Real Face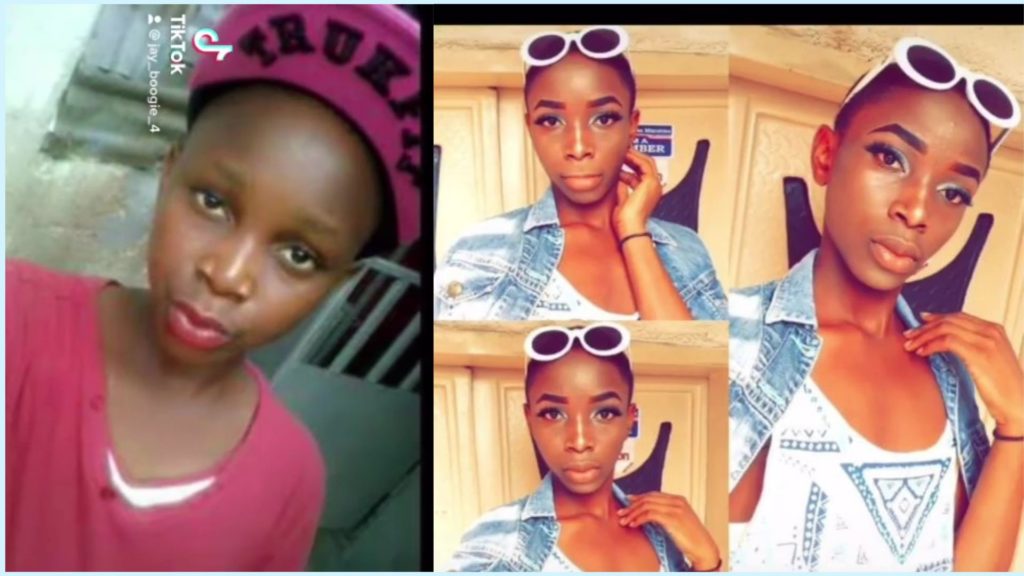 Jay Boogie's real face from his younger age and before his rise to fame has often been described as having the features of a woman. Take a look at them below and above.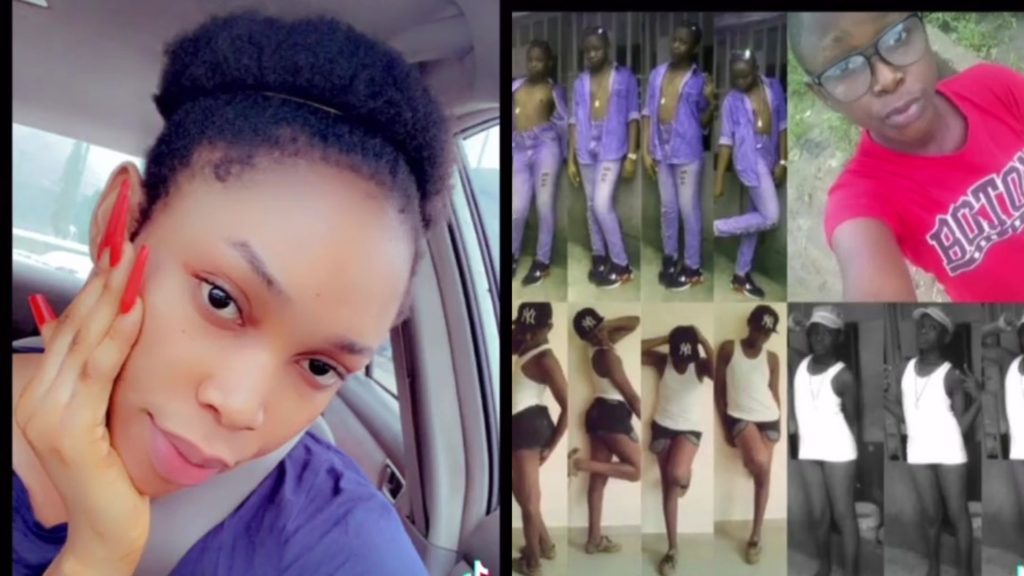 Did Jay Boogie Have Surgery?
Yes, Jay Boogie has had sexual reassignment surgery. He made the revelation on social media in 2021 when he opened up that he was loving his new genitals.
Another evidence that he may have had surgery is that, at the beginning of his rise to fame, it was evident that his breasts were not pronounced as those of a woman. However, it was later clarified that there were huge changes and were more of a woman's than a man's.
In addition, the influencer cum entrepreneur chooses to call himself a transsexual person rather than a crossdresser. Going by the meaning that transsexual is changing of body features to have the characteristics of another sex through surgery or hormone treatment, it is evident that he had undergone surgery.
One thing that remains uncertain is whether Jay Boogie had any surgery to get his curvy body. At his earliest start before the known surgery, he already had curves that were peculiar to a woman. This, however, does not rule out the possibility of surgery to make the curves more visible.
When Bobrisky revealed that he had surgery to be curvy, Jay Boogie posted an image that exposed his curves while claiming that his body shape was real and did not have to alter anything.
Is Jay Boogie Gay?
Jay Boogie's sexuality is controversial, especially since his sexual reassignment surgery. Nonetheless, he has identified as gay. In a report, the "crossdresser" revealed how it is difficult to be gay, but a lot of them make it seem easy.
In 2020, he also revealed that this sexuality has come with fighting a lot of demons and skeletons in their closet. The controversy of being gay for Jay Boogie is the fact that he has changed his genitals, thereby becoming a woman. Yet, he was born a man. Hence, it may be difficult for him to be placed in any category as far as sexuality is concerned in Nigeria.
In any case, at the time of this writing, he has not been romantically linked to anyone.
He Has Faced Different Challenges For His Being Trans
The Akwa Ibom State native has received both negative and positive comments from Nigerians. Rather than for the problem he has faced over the years to stop at just comments on social media and perhaps stares, he claimed to have been molested and harassed by homophobic Nigerians.
Here is his claim:
…I was molested, harassed, beaten and was almost killed by a group of trans hunters. I was called names, my body parts saw hell from them and even my account was wiped all my sweat and energy in currency gone just like that, I have never experienced such an escapade before so this is really an appalling fate I went through.

…I feel like killing – myself