Nse Ikpe-Etim (born on 21st October 1974) is a 48-year-old Nigerian actress, writer, and professional chef. She is happily married to her husband Clifford Sule.
A native of Akwa Ibom State, Nse Ikpe-Etim's career took off way back in 2008. As an actress, she has made success in the field, become a household name in the Nigerian film industry, and won multiple awards. Similarly, Nse is successfully holding it down on the home front with her husband Clifford Sule. Learn all there is about her.
Nse Ikpe-Etim's Biography Summary
Full name: Nse Ikpe-Etim
Gender: Female
Date of birth: 21st October 1974
Nse Ikpe-Etim's Age: 48 years old
Ethnicity: Ibibio
Nationality: Nigerian
Zodiac Sign: Libra
Sexual Orientation: Straight
Religion: Christianity
Marital Status: Married
Nse Ikpe-Etim's Husband: Clifford Sule
Nse Ikpe-Etim's Children: None
Nse Ikpe-Etim's Height in Inches: 5 feet 7 inches
Nse Ikpe-Etim's Height in Centimetres: 170 cm
Nse Ikpe-Etim's Weight: 67 kg
Nse Ikpe-Etim's Net worth: $500,000
Famous for: Acting
Nse Ikpe-Etim's Instagram: nseikpeetim
Nse Ikpe-Etim is 48 Years Old
Nse Ikpe-Etim was born on 21st October 1974 in the southwestern Nigerian city of Lagos State. Regardless, she is an indigene of Akwa Ibom State. She was born into a financially average family of six children, where she is the first.
According to the actress, her father worked in the Central Bank of Nigeria, and so her family was often on the move as they got transferred to various regions of the country.
She started her primary school at Awa Nursery School Kaduna and completed it at Command Children's school, Jos. Then, for her secondary education, she attended St.  Louis College, Jos, and the Federal Government Colleges in Jos and Ilorin. Nse Ikpe-Etim later graduated from the University of Calabar with a degree in Theatre Arts.
Nse Ikpe-Etim Began Her Acting Career in
For Nse, it was a true passion for acting that led her into the film industry. She had always been a very eloquent and brilliant lady so while she was still in secondary school, she took part in a lot of social activities such as drama and stage plays, debates, sports, etc. Then in her undergraduate days, she was also actively involved in the school's drama club, and that was where and when she professionally honed her acting skills.
Nse Ikpe-Etim made her first TV appearance at 18 in the soap opera Family Inheritance, a show that aired on Nigerian Television Authority (NTA). She also had a stint in the pageant world and won a couple of crowns. Yet, she did not gain the popularity she desired until 2008, when she was eventually shot to fame. Meanwhile, following her graduation from UNICAL, Nse took a break from acting to try her hands on other endeavors.
She had a brief stint in the banking sector and also in the business world. Notably, Nse has a passion for fashion and so was briefly involved in the fashion industry and also improved her culinary skills. Again, she briefly worked as an OAP at Rhythm and Cool FM.
Reloaded and Mr. and Mrs. Shot Her to Fame and Established Her in the Nigerian Movie Industry
Nse Ikpe-Etim made a comeback on our screens in 2009 with the movie, Reloaded, an Emem Isong production starring star actors like Rita Dominic, Ramsey Nouah, Desmond Elliot, and Ini Edo. Another film that shot Nse into the limelight was the 2012 Nigerian comedy-drama movie Mr. and Mrs wherein she played the lead character. Her roles in these two movies did nothing short of earning her the massive public recognition she long desired.
Nse Ikpe-Etim's career simply took to another dimension after the movies became a hit. More significantly, her roles in these two movies earned her awards and nominations, such as Africa Movie Academy Awards (AMAA) 5th and 8th Edition, Africa Magic Viewer's Choice Award (Best Actress in a Drama), and others.
She is one of the lead actors in the 2020 movie Quam's Money which is a follow-up to the 2018 movie New Money, directed by Tope Oshin.
Two of her most recent blockbuster movies are Glamour Girls and Fine Wine, wherein she played the lead role alongside Richard Mofe-Damijo and Zainab Balogun. In 2019, Nse was interviewed alongside people such as William Coupon, Bisila Bokoko, and Ade Adekola and featured in the Visual Collaborative Polaris catalog, under the Supernova series for humanities. Nse is also a popular face in Kemi Adetiba's film, King of Boys.
She has featured in numerous successful blockbusters, and some of them are listed below
List of Nse Ikpe-Etim's Movies and TV Shows
Reloaded
Mr. and Mrs.
Quam's Money
Kiss and Tell
Broken
Emotional Crack
Kiss and Tell
Heaven's Hell
Fine Wine
Phone Swap
Journey To Self
Stolen Water
Black November
Blue Flames
The Meeting
Venom of Justice 2
American Driver
King of Boys: The Return of the King
Over a successful acting career, Nse Ikpe-Etim has many notable awards to show for it. They include: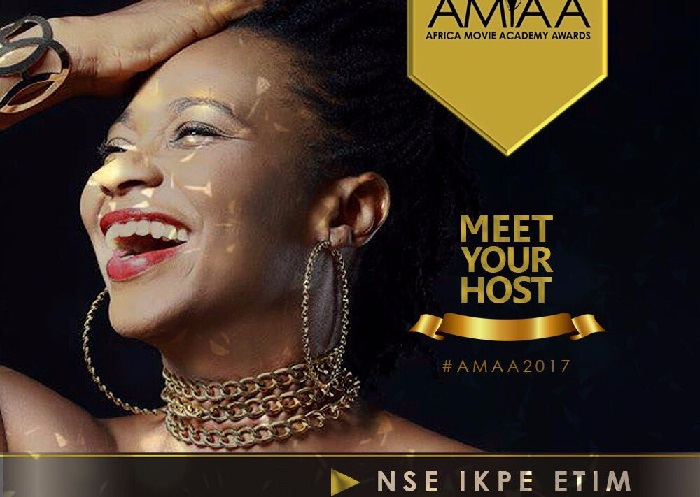 2010- Nigeria Entertainment Awards, Best Actress Film/Short Story, Reloaded
2011- Best of Nollywood Awards Best Actress in a Lead role, Mr. and Mrs.
2012- Nollywood Movies Awards Best Actress in a Supporting role, Kiss and Tell
2012- Best of Nollywood Awards Best lead Actress in an English Movie, Phone Swap
2014- Africa Magic Viewers Choice Awards Best Actress in a Drama, Journey to Self
2015- Best of Nollywood Awards Best Actress in a Leading Role (English), Stolen Water
2015- Golden Icons Academy Movie Awards Best Actress, Stalker
Nse Ikpe-Etim is Happily Married to Clifford Sule, a UK-Based Lecturer
On Valentine's Day, 14th February 2013, Nse Ikpe-Etim walked down the aisle with her childhood sweetheart Clifford Sule at a Lagos registry. The two reportedly met 20 years before they finally tied the knot. A few months after the civil marriage, a lavish traditional marriage followed suit in her hometown Akwa Ibom State.
Mr. Clifford Sule is a senior lecturer at Middlesex University, London, United Kingdom. After all, Nse relocated to London to be with her husband. However, the thespian frequents Nigeria for film engagements. Though she doesn't flaunt her husband on the media, the couple has been happily living together.
Nse Ikpe-Etim Is Not Able To Have Children
Nse Ikpe-Etim while speaking in an interview in 2016, revealed that she would not be able to have a child of her own for the rest of her life because she no longer has a womb (uterus). According to the thespian, she was diagnosed with Adenomyosis, a condition of the female reproductive system whereby the uterus thickens, enlarges, and breaks through the muscle of the uterus.
Hence, she had to go through a hysterectomy (removal of the womb) in order to save her life. Meanwhile, it is rumored that her husband Clifford has a teenage son named Jermaine Sule from a previous relationship. If this is something to go by, then it makes Nse a stepmother.