Widely known fact: Nigerians are taking over the world. The Nigerian population is doing great things everywhere you turn – both the Nigerians at home and those in the diaspora and Tomike Ogugua is one of such Nigerians.
An actor, father, and artist, he has made a name for himself in Hollywood, America's film industry, appearing in Driving Force, Power (the TV series), Prison Break: Killers on the Run and Samaria.
His career as a TV, film, and stage actor has definitely placed him on the map. He has appeared Off-Broadway with the Royal Shakespeare Company and Donmar Warehouse; he also has 2 new films in the can and screening on the US festival circuit and internationally.
The Nigerian-American actor was born and raised in Durham, North Carolina; he also attended NC AT & T, where he graduated with a Theatre degree. He has been a fixture on screen and stage ever since.
Ahead of his recurring role on the fourth season of the hit television series – Power, BuzzNigeria sat down with the actor for an exclusive interview to discuss his artistry, his experiences as an African growing up in the US, his first time on set and what we can expect from the fourth season of power.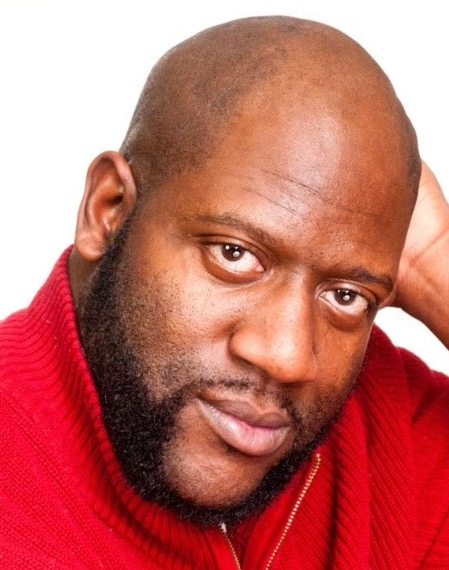 BN: Tell us a little about yourself?
Tomike Ogugua: Well, I was born and raised in Durham, NC and from the start, I was always an artist. My siblings and I, for as long as I can recall, were always involved in Dance, Visual Art, and song. As I grew up, I would win T-Shirt Design Contests, and that just matriculated into me writing poetry, then doing music, then acting.
BN: How would you say acting differs, as a medium of expression, from poetry, dance, and music?
Tomike Ogugua: I feel like acting is really a conglomeration of the three. In my personal journey, I've had to incorporate dance, hip-hop, and spoken word throughout my training and my career. I feel like actors at our very core are walking mirrors, projecting life in the most visceral way possible. To really feel what a human feels, who is not you, but is you, so to speak.
BN: That's interesting. We know African parents are not exactly the easiest, so how did your parents take it when you told them you wanted to become an actor…as opposed to a doctor or a lawyer?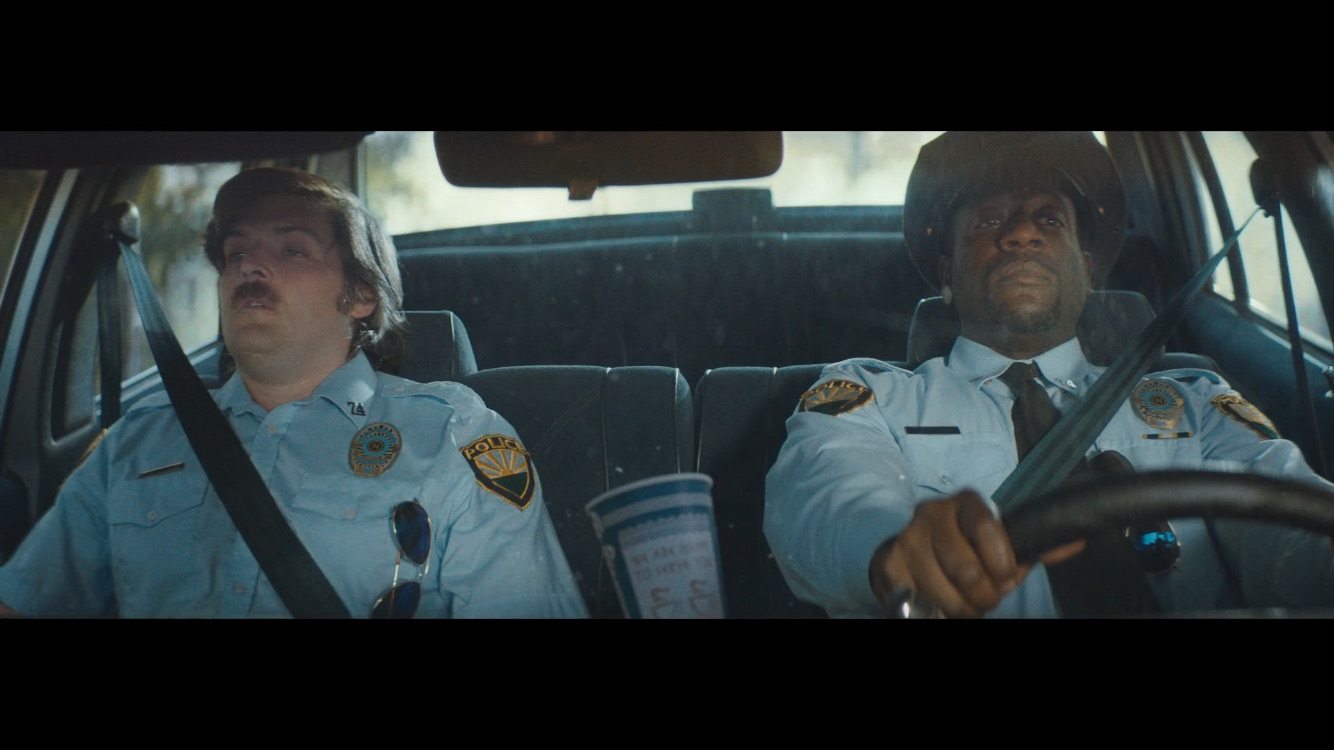 Tomike Ogugua: I saw this question coming, (laughs)…I was mainly raised by a single mother that showed me what true work ethic was. When I told her I decided that this was my chosen path, I received nothing but the best wishes from my Mother. She supports me 100%. One of my siblings is a doctor, and my mother is a nurse, so I think we filled the "Nigerian Doctor/Nurse/Lawyer quota so I never got any negative feedback or backlash from her. She's my biggest supporter.
BN: That's awesome. A parent who completely supports her child is a treasure. With a Nigerian mother, I'm sure you had your fill of Nigerian dishes growing up. What is your favourite Nigerian food?
Tomike Ogugua: My favourite food is most definitely jollof rice with plantain. It was a staple in my home growing up. Crazy enough, when I was living in Chicago, my mother shipped her homemade jollof rice and plantain in the mail… Nothing like Mama's cooking!!! (laughs)
BN: (laughs) She sounds awesome. Have you ever visited Nigeria?
Tomike Ogugua: Unfortunately, I've never had the opportunity to visit, but it's on the agenda. My sister has been there before. I take solace in the fact that I keep up with my enormous family via social media. So I make sure that I reach out to those relatives in Nigeria, Stateside, and in other parts of the globe. Best believe I'm coming.
BN: We will be expecting you (laughs). How would you say your experiences as an African born in the US affected you growing up? And in turn, how did it affect your craft?
Tomike Ogugua: As an African born and raised in America; I'll be honest, it was tough in a lot of ways. I was teased a lot because of people's ignorance of history and other cultures. I felt like, to some degree this still applies, that I'd have to explain my life story per se because most people just couldn't pronounce my name.
So as a child, I went by my middle name, which is Lee. And strangely enough, my Mother calls me Lee, never by my first name. Being a black child in the American South, particularly North Carolina, it was something I constantly had to endure and fight through.
People would often attempt to make me feel ashamed, but I've always been a proud African. When I reached adulthood I started using my first name because I wanted to further embrace who I am.
It's wonderfully affected my craft. That's the blessing. When I play an African character or even a Caribbean character, I am able to immediately drop into that role with the dialects and mannerisms and all it entails. When I was an undergrad, I had the great honour to play a character named Hedley, in August Wilson's "Seven Guitars". He was Haitian.
Haitians are the closest people to Africans on the continent so I was able to dive in and put my twist on the character. It's still one of my favourite stage roles to date. Doing that role gave me so much confidence, it gave me the motivation to keep pursuing a career as an actor because at a point in my life, a little doubt starting creeping in.
I'm glad that the Director (Jerome Preston Bates) saw something in me. I always think back to that time when things get tough. I think being an African child gave me a great work ethic and never say die attitude and hopefully, people see that in my work. Great question!
BN: Thank you. You just mentioned acting in August Wilson's "Seven Guitars" as an undergrad; where did you go school and what did you study?
Tomike Ogugua: I graduated with a BFA Theatre Degree with a Concentration in Acting/Directing from North Carolina A&T State University in Greensboro, NC. Going to an HBCU was a special experience. And it was only about an hour away from Durham, so it was just far enough -once I buckled down- that I didn't get distracted too much.
After graduation, I attended an MFA Acting Program, hence my move to Chicago, but I left halfway through because it simply didn't work out. So the remainder of my training came via real-world experience cutting my teeth on the boards and doing Industrial Films in Chicago for the next few years until I made the leap to NYC 9 years ago.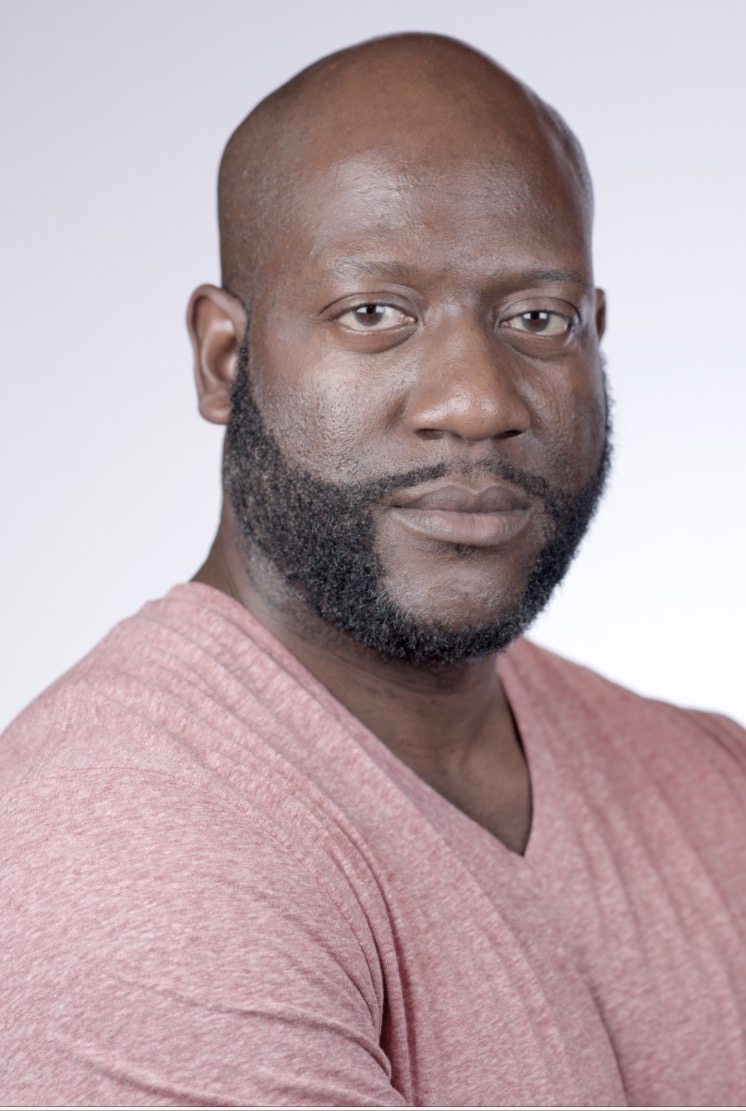 BN: When exactly did you know you wanted to become an actor?
Tomike Ogugua: In college at A&T, I started as a Communications: Broadcast News major. I'd end up taking a Speech Class with a bunch of Theatre Majors one semester and I witnessed these actors transform before my eyes when we were given assignments. Remember, I've always been an artist; so long story short, the next semester I took an Acting For Non Majors Class, and after speaking to the Head of the Theatre Program, the late great Frankie Day – the following semester I changed my major to Theatre, which pushed my Graduation back an entire year, but I didn't care. I'd found my purpose. This was it. It was the best decision I've ever made.
BN: I'm glad, not many find their purpose all through life, that you discovered yours is inspiring. Can you describe your feelings your first time on set? And what would you say the major difference for you is, between being on set and on stage?
Tomike Ogugua: Thank you.
My first time on a set was in Chicago. I did several Industrial Films for the Riddell company. They make sports uniforms, Football Helmets, etc. I felt great the first time I booked something on camera.
Getting used to the technical skills of acting on camera takes some adjusting because the camera catches everything, you really don't have to do much. I'm theatre trained, so on stage, you have to be big so that if it's a large theatre space, the person in the back can have the same experience as the person in the front. This includes the projection of the voice as well.
They are both different animals and through experience, you learn how to technically approach each medium and what muscles to use.
BN: Power is a huge international success, how excited were you getting that call you'd be cast in a role on the show?
Tomike Ogugua: Honestly, when I got the call I was on the subway in the Bronx headed to my after-school teaching gig. I knew something was up because my agent usually never calls me unless there's major news, I'd normally get an email.
I remember I got to my stop in the Bronx, I was literally stepping off the train with my cell phone in hand when my agent says, "You booked "Power"! I was floored. I couldn't believe it. I'd auditioned for Season 1, but didn't book, so it was a total surprise after auditioning for Season 2 that I got the part. I have a couple of brief scenes with Joseph Sikora and he was wonderful to talk to and learn from. When Season 3 came around, I didn't receive a call but kept working on other shows and in theatre and indie films. So, when I received word from my agent that Power wanted me back for Season 4, again, it was unexpected and I feel really blessed that Courtney Kemp thought of me.
BN: I can imagine how exciting that must have been. You must have left a good impression on her. What should Power fans expect this new season?
Tomike Ogugua: Strap in, that's all I can say. You'll see Ghost as he navigates his way through the Metropolitan Correctional Center where some of Season 4 takes place and how he attempts to get his life back in order.
I had a wonderful experience working with Omari Hardwick. He shared a lot of insight and I got to see how he works. He's a beast.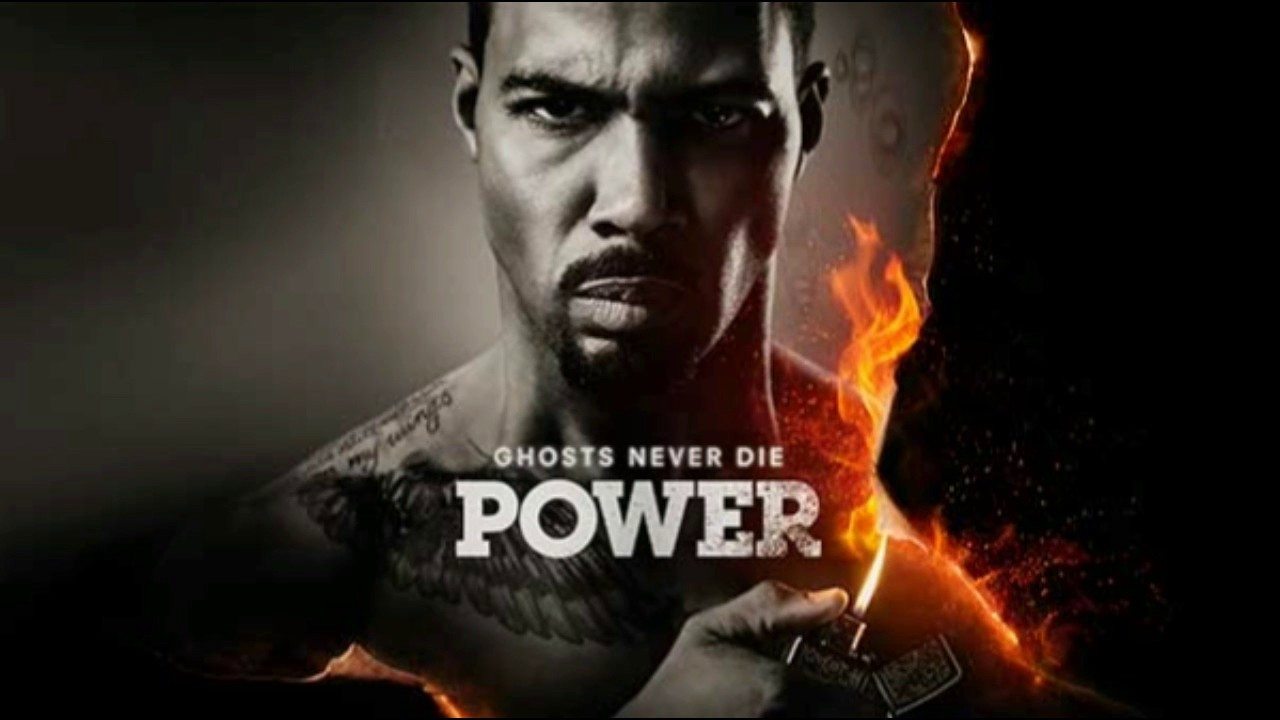 BN: Wow, I can imagine. We are very excited for the next season this June. Since you've enjoyed working with Omari Hardwick and Joseph Sikora, who are other actors you would love to work with?
Tomike Ogugua: I'd really, really love to work with Delroy Lindo. Something deep. Of course, there's Laurence Fishburne and so many others. Viola Davis, Aunjanue Ellis, I mean there are so many artists that I look up to that I'd love to work with. I'd also like to do some more Nollywood stuff.
BN: Those are really excellent choices. They've all built enviable and certainly admirable careers but speaking of Nollywood, are there any actors in particular you admire and would like to work with?
Tomike Ogugua: I had the opportunity to work on a Nollywood film with RMD here in NYC. I'd love another chance to work with Richard! He's such a gifted actor. I wish more people especially Stateside knew about. He's so warm and generous, and hilarious. That dude is a gem. He comes to mind. Also Chinny Chukwu, who's a genius in her own right. I love her! I've worked with them before, but I'd love to do something more extensive with them.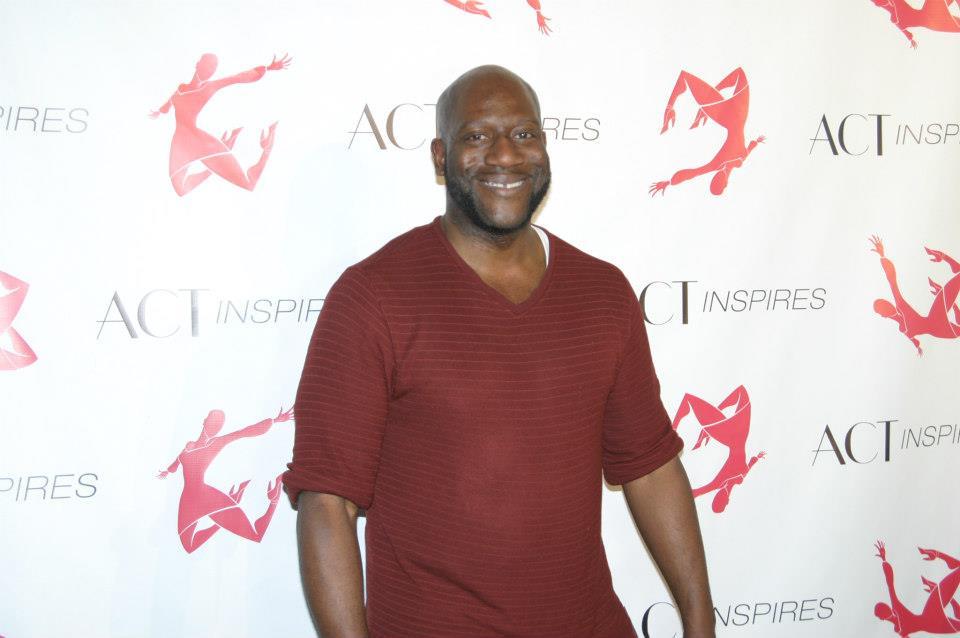 BN: I'm glad you had a wonderful experience working on a Nollywood movie – do you have any favourite Nigerian film?
Tomike Ogugua: I actually saw a great shot with some good friends of mine called King of Guangzhou about a Nigerian man facing deportation from China. I saw it at a film festival here in New York and it's stunning.
BN: Shorts and indie movies are doing wonderful things right now as you would know, but do you have any plans to get behind the camera one day, as a director? And we know a lot of actors have dream directors they would like to work with, who is yours?
Tomike Ogugua: Absolutely. I'd relish the chance to helm a film. Eventually, I know that will happen. Dream Director? This a tough one; if I had to choose at this moment – Antione Fuqua, and Kenny Leon.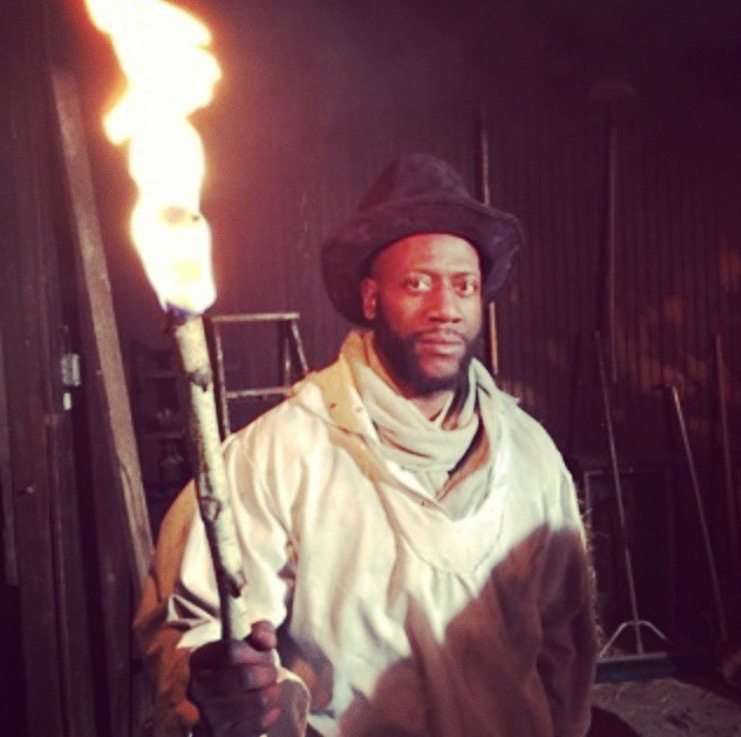 BN: Tell us a random fact about yourself, something completely uncommon?
Tomike Ogugua: Hmmm…completely uncommon…I can't think of anything but I love being silly with my daughter when we're together. A goofball because she doesn't care, all she knows is that Daddy loves her.
BN: That is so amazing, We're sure she would love watching your movies as she grows up. We have really enjoyed talking to you, it was an utter pleasure. We look forward to seeing your future endeavours. Is there anything you would like to add?
Tomike Ogugua: Sure, it was a pleasure chatting with BuzzNigeria, Thank You! I'd just like your audience to know that if you work for something long enough, eventually you'll achieve it. There are no shortcuts. If you love what you do, do that. Life is simply too short to wish and not attempt.