Without a doubt, Rita Uchenna Nkem Dominic Nwaturuocha, best known as Rita Dominic, is one of the most talented and few Nigerian actresses who seem to be almost as old as the industry itself. The beautiful actress has graced our screens year in, year out, and many of us have grown up watching and admiring her. She has been in the industry for over two years, and her energy is still fresh and renewed.
The 48-year-old actress has simply made a fortune for herself majorly through her career in the Nollywood industry. She has accumulated a net worth estimated to be around $3.5 Million. However, besides acting and producing films, Rita Dominic has a few other businesses she runs by the side and endorsement deals she continues to bag, which undoubtedly contributes handsomely to her impressive net worth.
Furthermore, there is something really striking about this actress – her sparkling eyes, sultry voice, and flawless skin that draws you her way and keep you glued on-screen. Off-screen, she is widely respected and has a charming personality. She has gone on strong, aging gracefully, and she keeps inspiring her viewers in unimaginable ways. So let's enlighten you more on all there is to know about the screen diva and how she made her wealth.

Profile Summary of Rita Dominic
Full name: Rita Uchenna Nkem Dominic Nwaturuocha
Date of birth: 12th July 1975
Age: 48 years old
Place of birth: Mbaise in Imo State, Nigeria
Ethnicity: Igbo
State of origin: Imo State
Nationality: Nigeria
Education: University of Port Harcourt (UNIPORT)
Occupation: Actress, producer, model
Marital status: Single
Years active: 1998-Present
Net worth: $3.5 Million
Rita Dominic Hails From Mbaise in Imo State
Rita Dominic was born on 12th July 1975 into the Royal family of Nwaturuocha in Aboh Mbaise local government area, Imo State, in the eastern part of Nigeria. This was also where she grew up alongside her siblings and parents. Her parents were practitioners in the medical field; her father was a medical doctor, while her mother was a nursing officer. Though she had never revealed her parents' names, the actress talks about how they have positively impacted her life and career. Meanwhile, in 2009, in an interview, she said that her biggest regret in life so far is that both her parents did not stay alive to at least eat the fruit of their hard labor on her.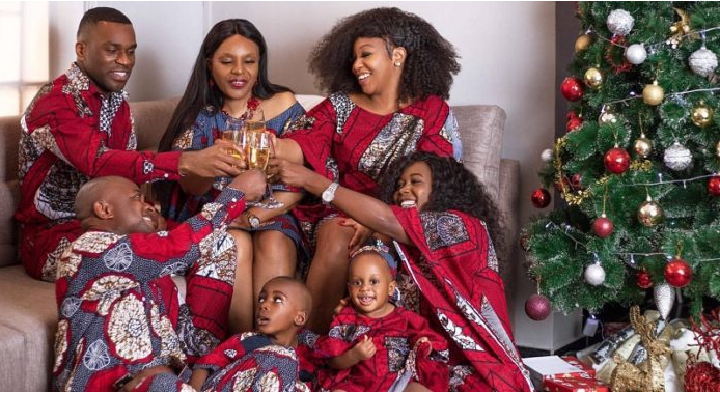 Talking about her siblings, Rita is the youngest of four children: two sisters and a brother. The actress celebrated her brother's birthday, Valentine, on 7th October 2013. Her two elder sisters are reportedly based in the United Kingdom. Rita and her siblings seem to share a strong bond, and asides from this, there are no further details known about her siblings and family.
For her secondary education, the ageless actress attended Federal Government College Ikot Ekpene, which is known to be a prestigious school in Akwa Ibom State, Nigeria. She then proceeded to the University of Port Harcourt, where she graduated with a Theatre Arts BA Honors' Degree in 1999. Her course of study is just in line with her career, and this contributes to her satisfactory performance and achievements in the industry.
Controversies Surrounding Her Real Age
It is generally accepted that actress Rita Dominic was born on 12th July 1975. According to her, she was 40 years old as of 2015. Meanwhile, a lady who identified her name as Chika had claimed to be Rita's primary schoolmate at Santa Maria primary school in Aba revealed that the actress did not make known her actual age. According to Chika, the 40th birthday that the actress celebrated in 2015 was supposed to be her 43rd birthday and should have been done three years earlier. Hence, she maintained that the actress brought down her age by three years.
If this claim is anything to go by, then it means that Rita Dominic is allegedly 51 as against the 48 years old, which is believed to be her actual age. However, there has been no evidence to show that the actress debunked or accepted these claims. Instead, she had decided to keep mute and not respond to it.
She Began Her Professional Acting Career in 1998 at the age of 23
With a strong passion for acting, actress Rita Dominic has had an established career in the Nigerian film industry. Interestingly, she grew a passion for acting when she was only a little girl of five. She started participating in her school drama competitions and many children's TV shows in her hometown in Imo State. She did not only develop an interest in acting but also in music, though her acting side has subsequently overridden her passion for music. However, she stated that she had to take a break to concentrate and complete her education.
While she was still an undergraduate at UNIPORT, in her 300 level, Rita made an entrance into Nollywood to fully dispense her long-time passion for acting. She bagged her first movie role in the 1998 film, A Time to Kill and subsequently in Children of Terror. Even though she is not a major character, the creativity and uniqueness with which she carried out her role in the movie gave her public relevance, and thereafter, she began to get bigger roles. In the following year, she got a role in the film Aba Riot and was opportune to share the screen with Nollywood Legends Olu Jacobs and Segun Arinze.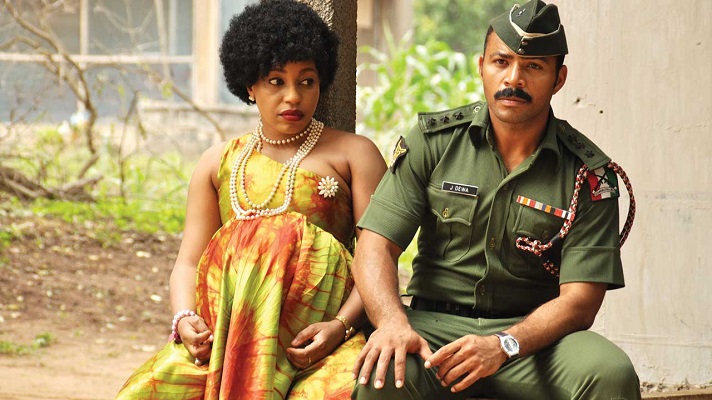 By the time she was 33, Rita had already become a household name in the film industry. She was one of the major characters in the highly acclaimed 2008 movie White Waters. So far, the well-celebrated actress has featured in more than 200 Nollywood blockbusters. She is a highly talented actress who understands her screen roles and carries them out with physical and emotional perfection.

List of Her Most Popular Movies
Children of Terror
Back from America
Unforgettable
Lean on Me
Working Class Lady
True Romance
Singles & Married
Lost Paradise
Shattered
Last Wedding
Queen of My Heart
Desperate Billionaire
Unbreakable Affair
Yankee Girls
The Big Fat Lie
Legal War
Other Businesses that Contribute to Rita Dominic's $3.5 Million Net Worth
Rita Dominic is also into production and has co-produced many movies. In one of her interviews, when asked why she decided to go into film production, the actress responded that she had always wanted to explore all aspects of filmmaking. She further explained that at a point in her career, she was silently blacklisted in the film industry and so was not getting work. Hence, she decided to evolve and do something different. According to the actress, she is still acting but currently gives a more significant part of her time to production.
Delving into movie production, she established a production company Rita Dominic Productions wherein she is the CEO. She is also the co-founder of The Audrey Silva Company (TASC), one of the leading entertainment companies based in Lagos, Nigeria. The company, whose aim is to produce quality African content, was founded in 2010 by multi-award-winning director Mildred Okwo and the star actress. TASC has gained massive audience patronage, great media support, and high visibility for embarking on innovative projects.
She Also Makes Money Through Lucrative Endorsement Deals
The star actress also has a good part of her net worth contributed by many lucrative deals she continues to sign with top companies. In March 2021, she concluded a deal with GetFit Company, a popular Nigerian fitness company. She took to her Instagram page to celebrate this feat which she considered a great one. In her words, she said: I am super excited to announce to you all that I'm now the newest brand ambassador of @getfitng. She added that she has over time used their products and can attest to their effectiveness.
The Nollywood actress was in November 2016 unveiled as the Brand Ambassador of BK Unique Hair, a Canadian luxury hair brand. The unveiling ceremony was held during a media lunch at Sleek Square, Victoria Island, Lagos State, and had in attendance Kate Henshaw, Toke Makinwa, Yvonne Vixen Ekwere, and others. The CEO of BK Unique Hair, Blessing Kenneth, in her speech, stated that she chose to collaborate with Rita because she is a sophisticated brand like the luxuriant BK Unique Hair.
Another good year for the Nollywood star actress was in 2014. She made a deal that is said to run in millions of naira with Keystone Bank, one of Nigeria's commercial banks. For a straight one year, she was the face of Keystone Bank. Actress Rita also has an endorsement deal with LG Electronics and was unveiled on 15th April 2021. With all these businesses, deals, and other side investments, Rita Dominic is in no doubt smiling down her bank account.
Rita Dominic's Awards and Accolades
The multi-award-winning actress has walked home with numerous accolades and awards due to her on-screen prowess, which has grown better with time, just like wine. Her first award is traced back to 2004 when she bagged the City People Award for Outstanding Actress, and she was 29 years as of then. Rita would win more enviable awards, some of which are listed below.
2004- Outstanding Actress by the City Peoples Awards
2012- Best Actress by Kalasha Film Festival and Television Awards Kenya
2012- 8th Africa Movie Academy Awards for Best Actress in a Leading Role
2013- Best of Nollywood Awards for Best Actress in Supporting role English film
2013- Nollywood Movies Awards for Best Actress in a lead role
Nigeria Entertainment Awards for Best Actress in Lead Role film – 2013
2013- Africa International Film Festival for Special Jury Mention Award
2013- Eloy Awards for the Female Producer of the Year
2014- Nollywood Week Paris Film Festival awarded The Meeting as the Best Film
2014- Best of Nollywood Awards awarded her as the Best Supporting Actress English Film
Golden Icons Academy Movie Awards for the Best Actress Lead Role – 2014
2015- Africa Magic Viewer's Choice Awards for Best Actress in A Comedy
2015- The Meeting was named the Best Movie Comedy by the Africa Magic Viewer's Choice Awards
2017- Africa Magic Viewer's Choice Awards as the Best Actress – Drama/TV Series
Quick Facts about Rita Dominic
Rita Dominic is fluent in Igbo, English, and a little bit of Yoruba.
She is the best of friends with Thelma Ojiji, a fellow actress, and Michelle Dede.
She dreams of going international and acting alongside fellow actors and actresses in Hollywood whom she admires and draws inspiration from.
Beautiful actress Dominic has graced many magazine covers over the years.
She ranks 4th in the list of the top richest Nigerian actresses.
There were rumors about her involvement and engagement with many men, including Jim Iyke and popular Nigerian footballer Mikel Obi. But the reports turned out to be hearsay and fabricated stories.
Rita's friendly relationship with most Nigerian music artists deserves mention. She is dearly loved in the industry.
The ageless actress exercises for two hours daily to get stress relief. She attributes her attractive looks and well-contoured body to her exercising routines and proper dieting. The curvaceous actress is known to follow her regimens religiously, and she takes a lot of care to keep her looks stunning. She often goes to the spa to pamper herself and believes therapeutic body treatments and massages help remove body toxins. She sure does look fine for her age.
Her hobbies include reading, traveling, watching movies, singing, and acting.
Rita Dominic is considered a fashion icon in her own way. She graces events looking drop-dead gorgeous in attires that are to die for. She has been named the best dressed female award after award. Rita is stylish, elegant, and classy. She has a very good fashion sense that can never go unnoticed at the sight of her in any event. She likes to be and feel comfortable in whatever she is wearing. Her trademark is her red lipstick which complements her skin tone and texture. She revealed that her fashion mentor is her late mother.
Actress Rita loves to spend time with family and friends when she is not on shoots. She is a very private and shy person. For those who know her up close and personal, she is warm, cheerful, ever-smiling, caring, and loving.