Lateef Adedimeji is a 37-year-old famous Yoruba actor and screenwriter whose decades-long career in the Nigerian film industry, Nollywood, has earned him a net worth estimated at $800,000
Lateef Adedimeji is a well-known Nigerian actor, Songwriter, Filmmaker, and Movie director in the English and Yoruba film industry. The 37 years old actor who has been in the entertainment industry for some time now is popular for his role in the movie titled Kudi Klepto, produced by Yewande Adekoya in 2013.
Presently, he is a brand ambassador for Airtel and Numatville Megacity and has an estimated net worth of $800,000. Read on to learn more about the Nigerian actor's personal and professional life.
Summary of Lateef Adedimeji's Biography
Full Name:

  Adetola Abdullateef Adedimeji

Nickname:

Crying Machine

Gender:

Male

Date of Birth:

February 1st, 1986

Lateef Adedimeji's Age:

37 years old

Ethnicity:

Yoruba

Nationality:

Nigerian

Zodiac Sign:

Aquarius

Sexual Orientation:

Straight

Religion:

Muslim

Marital Status:

Married

Lateef Adedimeji's Wife:

Adebimpe Oyebade

Lateef Adedimeji's Parents:

Alhaja Kudirat Adedimeji(mother) and Alhaji Adedimeji(father)

Height in Inches:

5 feet 8 inches

Height in Centimeters:

173cm

Lateef Adedimeji's Weight:

approx 70kg

Lateef Adedimeji's Net Worth: $800,000
Famous For:

Kudi Klepto (2013)

Lateef Adedimeji's Instagram:

@adedimejilateef

Twitter:

@TheDumejiLateef

Facebook:

Lateef Adedimeji
How Old is Lateef Adedimeji?
Adetola Abdullateef Adedimeji is currently 37 years old. He was born to his parents as the fourth child of five children on February 1st, 1986, in Isolo, Lagos State, Nigeria.
His mother hails from Oyo State, and her name is Kudirat Adedimeji; she is a professional trader. There is no information on his father except that his name is Alhaji Adedimeji, and he hails from Ogun State, which automatically means that Lateef is Yoruba, from Ogun State in Nigeria.
The actor, as earlier mentioned, is not an only child of his parents as he has other siblings, but so far, only the name of one of his brothers, Abdul –Azeez Adedimeji, is known  Abdul –Azeez Adedimeji is Abdullateef's younger with whom he shares the same parent  The actor also has a younger sister who goes by the name Rasheedah.
 Other details about his other siblings cannot be found. As for his educational background, Lateef is well educated as he started his primary school at Ire Akari Primary School, Isolo, and went ahead to do his secondary school at Ilamoye Grammar School Okota Lagos.
The handsome actor also attended a performance studio workshop at Onikan Lagos State, where he had his performance training, and he went on to register in a Non-governmental organization (Community Life Project), where he developed his writing and acting skills. Shortly afterward, he had his University education at Olabisi Onabanjo University (OOU) in Ago-Iwoye, Ogun State. There, he acquired a bachelor's degree in Mass Communication.
Lateef Started Acting as a Teenager   
 Lateef Adedimeji has been performing on various stages right from when he was age 15. He performed while in secondary school but fully kick-started his acting career in 2007 when he joined Orisun TV. Before his acting, he first got enrolled in a dancing school to improve his dancing skills.
One of the movies that was a breakthrough in his career was when he got to feature in the film titled "Kudi Klepto," his performance was outstanding. He left a lasting impression in the hearts of viewers, which turned the attention of many to him and, in turn, brought about his rise to fame.
Since then, Lateef has gone ahead to land many roles in the Yoruba movie industry and has featured in movies such as the following:
Yeye Oge

Bina Baku

Amodi

Bipolar

lllu Ominira

Depth

Igi Aladi

Dwindle

Ayinle

Love Castles

Veil

The New Patriots,

Breaded Life,

Progressive Tailor Club,

A Naija Christmas,

Adebimpe Omooba,

Once Upon a Time 
Many fans assume him to be a very emotional person. He always cries a lot in most of his movies, where he is given the role of an emotional character to portray. Due to his striking resemblance with Nigerian actor Odunlade Adekola, many also assume that both actors are related.
What is Lateef Adedimeji's Net Worth?
The actor has an estimated net worth of $800,000. Acting may be Lateef's primary source of income, but it is certainly not his only source of wealth. Having spent over a decade in the movie industry with hundreds of movies to his name, this actor is one of the best of his time.
Recalling how it all began for him, Lateef once revealed during an interview that while he was yet to attain stardom, he was paid a meagre N1,000 for a movie role after 10 days. Even the movie Kudi Klepto, which brought him to the limelight, had him being paid as low as N10,000 to N15,000. But today, he is among the highest-paid actors in the Yoruba movie caucus.
How Much is Lateef Paid per Movie Role?  
The exact amount the thespian receives for featuring in a movie has not been revealed. Still, there is no doubt that he now joins the likes of Odunlade Adekola, Mercy Aigbe, and Funke Akindele-Bello, who now make the league of highest-paid Yoruba actors.
He also Makes Additional Income as a Filmmaker/Scriptwriter
 Lateef is one of those actors who refuse to limit themselves to just actors. Instead, he groomed himself to be able to handle other jobs related to acting. So aside from acting, this actor earns additional income from his career as a filmmaker.
Depending on his experience as a filmmaker, it is believed that Lateef is paid handsomely for the movies he's directed or produced. One of such is his 207 drama titled "Wale Danger," which stars A-list actors like  Joke Muyiwa and Muyiwa Ademola. As a screenwriter, Lateef has also written many Yoruba movies that have earned so much at the box office.
His Endorsement Deals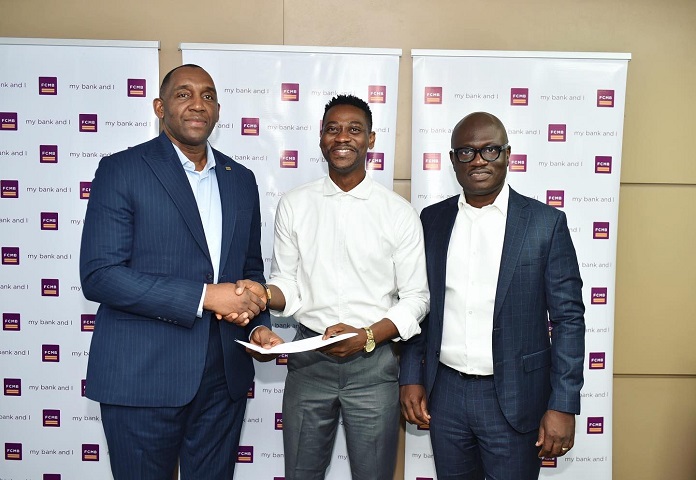 The actor still on the path to his career was once picked by an NGO to work as an informer and counselor during an HIV/AIDS campaign. He was to educate the public on sexual-related issues and their human rights by creating video content in which he acted. He was also privileged to work with UNICEF because of his writing skills. Though not clearly stated, there is no doubt his earnings from these jobs were massive enough to influence his current net worth.
His Deal With Airtel Nigeria
Lateef has enjoyed quite a number of giant deals from one of Nigeria's biggest telecommunication industries, Airtel. His first two deals with the company were to roll an advert with famous actress Iya Rainbow. After that, in 2019, he signed a deal with the company to be its ambassador for three years. All of these amount to millions that contribute to his fast-growing net worth.
His Deal with Rolad Properties   
While he was still enjoying the gains from his deal with Airtel Nigeria, Lateef received an invitation to sign another juicy deal. This time, with Rolad Properties Limited. Although he withheld how much he was meant to gain from the deal, the Ogun State indigene shared the good news with his fans promising to share the money with them.
He signed a similar deal with shaffykayandco property Limited in 2021. While sharing the picture photograph of himself signing the deal, the actor said working with the real estate company was one of the best deals he's ever signed.
He is FCMB Brand Ambassador
Luck recently shined on the actor again when in June 2022, he bagged a new deal with a financial institution, the First City Monument Bank (FCMB). The actor made this known to the public via his official Instagram page. His exact earnings from the deal are not revealed, but it is certainly enough to give his net worth a major boost.
Lateef Adedimeji Awards and Nominations
For an actor who has been in Nollywood for quite some time now, the actor has done for himself as his career has not just been a dull one but has been decorated with awards and nominations to it. Below is a list of awards and nominations in the actor's name.
Odua Movie Awards (2014) – He won the prize of Best actor

Best of Nollywood Awards (2015) – He was nominated for the prize of Best Actor in a Lead Role (Yoruba)

City People Entertainment Awards (2015) – He was nominated for the award of Most promising Actor of the Year (Yoruba)

City People Entertainment Awards (2016) – He won the award for Best Supporting Actor of the Year (Yoruba)

Best of Nollywood Awards (2016) – He was nominated for Best Actor in a Lead role (Yoruba)

Best of Nollywood Awards (2018) – He won the award for Best  Actor in a Lead role (Yoruba)

City People Movie Awards(2018) – He was nominated for the award of Best Actor Of The Year (Yoruba)

Best of Nollywood  Awards (2019) – He was nominated for Best Actor in  Lead Role (Yoruba)

Best of Nollywood Awards (2019) – He won the award for Best Supporting Actor (Yoruba)

Best of Nollywood Awards (2020) – He was nominated for Best Actor in a Lead role (Yoruba)

Africa Movie Academy Awards (2021) – He was nominated for Best Actor in a Lead role
Is Lateef Adedimeji Married and How many wives does he have? 
Lateef Adedimeji is a married man and has only one wife, Oyebade Adebimpe. He got married in a colorful wedding ceremony with his partner on December 18th, 2021. It is very common for actors to fall in love with people in the same field as them. Lateef Adedimeji fell in love with his longtime friend and colleague Oyebade Adebimpe, popularly known as Mo Bimpe, who happens to also be a well-known Yoruba actress and model.
Before she became an actress, the 29-year-old Adebimpe worked as a model for House of Tara and Glam cosmetics. The love birds were rumored to have kick-started their friendship after they had both featured together in the Yoruba movie "Adebimpe Omooba." They dated for some time and then decided to take their relationship to the next level by tying the nuptial knot on December 18th, 2021.
The traditional wedding took place in Ikole Ekiti, Ekiti state, with the white wedding, which took place in a grand style in Lagos and was graced with Nollywood stars in attendance, such as Toyin Abraham and husband Kolawole, Femi Adebayo, Wumi Toriola, Nkechi Blessing Sunday, Adunni Ade, Odunlade Adekola and others.
It was the talk of the town for some time. Currently 1 year old in marriage, the couple is living happily together and so far there has been no rumour or controversies surrounding their marriage nor has there been any case of separation or conflict between them.
How old is Lateef Adedimeji's wife?
Lateef Adedimeji's wife Mo Adebime is currently 26 years old. The beautiful actress was born on March 23rd, 1997, in her hometown in Ijero Ekiti, Ekiti State. Mo was 19 years old when she began her career as a model in 2016, and she was 24 years old when she agreed to settle down in marriage with her now-husband Lateef Adedimeji.
Did Lateef Adedimeji have a first Wife?
There had been rumours that Lateef was once married before getting married to his present wife Oyebade Adebimpe, but it turns out that such rumour is false as the actor has only been married once in his life and that is to actress Oyebade Adebimpe.
The actor has also been rumoured to have fathered a child with his alleged baby mama Oyinkansola Elebuibon  However, in a fresh interview, the U.S-based Yoruba actress denied being intimate with her co-actor. She added that he is not the father of her son whom she reportedly welcomed in 2018.  
Where is Lateef Adedimeji's New House?
The Nigerian actor has a lavishly decorated mansion which is located in Lagos State, Nigeria. Lateef purchased the house shortly after his lavish wedding ceremony with his wife Mo Adebimp in 2021. The actor took time to give his fans a glimpse of the mansion's interior and exterior decorations, and from the pictures he posted on his social media page, the house sure befits his status.
Added to the lavish decorations, Lateef's mansion has various luxury cars displayed in its garage. Recall that in April 2021, the actor and his wife flaunted two new cars, which were bought on the same day. His fleet of cars includes Toyota Tundra, Mercedes Benz Jeep, Toyota SUVs, and many others.