Yvonne Nelson was born on 12 November 1985 and is currently 37 years old. Yvonne Nelson is not married because she doesn't believe marriage is an achievement and would rather opt for love, kids, education, and happiness. 
The choice Yvonne Nelson made regarding her career couldn't have let her go unnoted. This is due to her portfolios as a Ghanian supermodel, ex-pageant contestant, actress, producer, entrepreneur, activist, philanthropist, and influencer. Well, Yvonne, who is 37 years old, has not only dragged herself to the limelight but some parts of her private life, which includes her relationships, family, and her daughter.
Yvonne Nelson's life as an entertainer is dated to when she was in high school, which led to her winning the Miss Aggrey crown. At 19, she decided she would take it to the next level by entering the Miss Ghana pageant. Although she did not win, she emerged as Best Talent with her self-written rap performance about HIV/AIDS. Also, she won Miss Photogenic and cashed in a 2-year deal with Maxim Cosmetics.
Since 2000 when she broke into the spotlight, Yvonne has been featured in many movies, including House of Gold, Gold Diggin, One Night in Vegas, Single and Married, and The Prince's Bride, among others. Her works as an actress and producer have contributed to her winning several awards at the Ghana Movie Awards, City People Awards, and Glitz Style Awards, to mention a few.
Quick Profile of Yvonne Nelson
Full Name: Yvonne Nelson
Date of Birth: November 12, 1985
Age: 37 Years Old
Place of Birth: Accra
Nationality: Ghanaian
Occupation: Actress, producer, and model
Siblings: 3
Children: 1 (

Ryn Roberts)
Yvonne Nelson Has Achieved a Lot As An Actress, Despite Her Young Age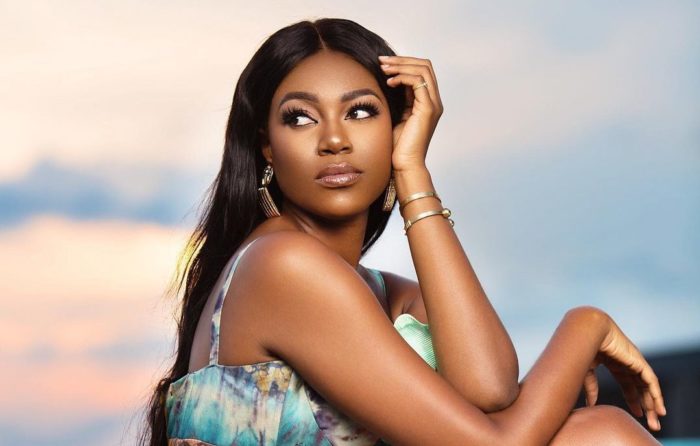 Born on November 12, 1985, the 37 years old icon is the last of 4 siblings. She attended St. Martin De Porres School in Accra before proceeding to Aggrey Memorial Senior High School. Yvonne furthered her education by attending Zenith University College and Central University. Later, she completed her Master's Degree in International Relations and Diplomacy from Ghana Institute of Management and Public Administration in 2020.
Yvonne as a teenager, was more drawn to rap. However, she found a space in the modeling world that led to her participating in Miss Ghana pageantry and later became an international model. She turned towards acting after coming across a having lunch with a persistent producer who wouldn't take a no for an answer. Her main entry into the movie industry was as Princess Tyra in the movie of the same name in 2007, followed by the movie Playboy.
In 2011, at age 25, the actress ventured into productions of her own. The first was The Price, in which she also starred and was nominated in 2012 for Best Actress at the 2012 Ghana Movie Awards. The next movie she produced was Single and Married in 2012, which won Best Picture at the same awards in 2012. In 2013, she produced the movie House of Gold, which starred several Ghanaian and Nigerian celebrities, including Majid Michel, Omawumi, and Ice Prince.
She Was Raised By A Single Mother After Her Father Left
The actress has always emphasized gratitude to her mother, Margaret Gaddy, who filled both roles of father and mother in the absence of her father, Mr. O Nelson, who left the family and reportedly never took up financial responsibilities. That notwithstanding, she later reunited with him and mended their relationship before his death.
Their new relationship is one she wishes lasted longer, as she wrote in her tribute to him. Her family prefers their privacy, and she does well to keep them out of the spotlight. However, the last International Women's Day spotted a picture of Yvonne, her look-alike sister, and their mom in a matching white blouse and blue jeans celebrating IWD.
Yvonne Nelson Has Been Linked to Have Dated Several Celebrities
In her career, Yvonne has been rumored to have dated several men, including co-celebrities. However, the actress has debunked many of these dating rumors. At this time, the multi-talented star is single and committed to raising her daughter. However, Yvonne Okoro asked her on the cooking show if she was serious about her post, saying she needed a man, to which she replied she was serious. Let's take a look at some men she has been linked to in the past.
Jamie Roberts
He is a British photographer who dated Yvonne for a few years, from 2017 to 2019, when she confirms they were no longer together. Around the time of their relationship, she posted having turned down a proposal. What remains unclear is if the proposal was from Jamie. According to her, she turned down the proposal because the suitor wanted her to relocate to London – a decision she couldn't make at that time of her career. Jamie is, however, the father of her daughter.
Ice Prince
Nigerian rapper Ice Prince makes it to the list of men Yvonne Nelson had allegedly dated in 2013. Many pictures of them have rallied pages on the internet, and Ice Prince also featured in her produced film, House of Gold. Despite rumors and their pictures, Yvonne Nelson has refuted the claims on many occasions.
But then, Ice Prince, in an interview in 2014, accepted to have dated the actress and ended the affair due to the unavailability of time from both the actress and the singer. However, Nelson thought his claims were only because he was trying to draw attention.
Iyanya
Relationship with the Nigerian music sensation is one Yvonne has never denied. The relationship started in 2012 and was kept a secret. However, its publicity began when Yvonne posted now-deleted pictures on Instagram. Her relationship with Iyanya lasted about 7 to 8 months in 2012, terminating after she realized it was all a lie, and he was only after what he could get as he sang about her in his popular song "your waist."
Iyanya, in his defense, claimed the relationship had ended because they rarely had time for each other, especially because the love affair started about the time his 'Kukere' song hit the market and not as a result of infidelity, as pointed by sources and Yvonne severally.
Jon Germain
He is a Ghanian radio presenter and musician who is said to have dated Yvonne Nelson around 2010 at about the time she was 25 years old. Their alleged relationship has come with controversies as sources have different tales to tell. While others claim that he has accepted to have dated Yvonne, others claim he has denied ever having an affair with her. In the same light, Yvonne has debunked claims of ever having an affair with the TV personality.
John Dumelo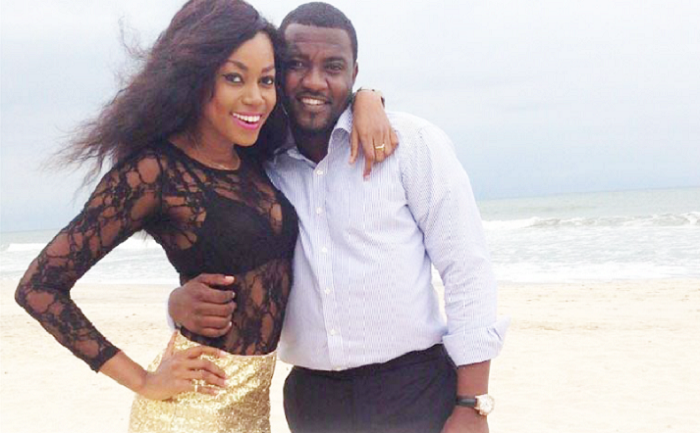 Another celebrity on the list of the men Yvonne has allegedly dated is Ghanian actor John Dumelo. Their relationship reportedly started in 2012, about the time she was 27 years old. Like the many other relationships, both celebrities have denied claims while acknowledging they are good friends and nothing more. Since then, these two have continued to function as friends and colleagues.
Derek Boateng
A retired Ghanaian footballer and Yvonne were said to have started dating in 2010, which was about the same time rumors came up about her affair with Jon Germain. The rumor further came up that he financed her high-budget productions. As the first relationship, both celebrities have denied ever been in any romantic affair.
Dammy Krane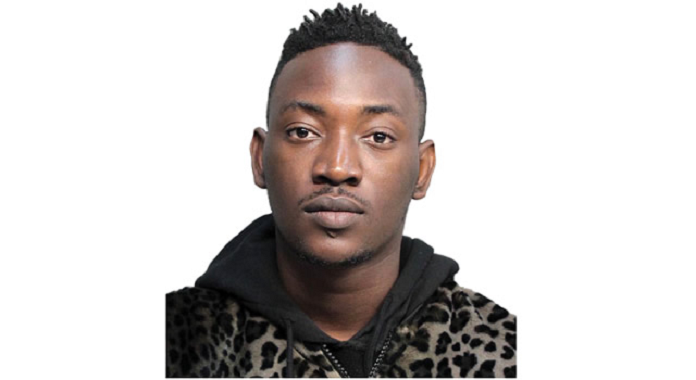 After Dammy Krane, a Nigerian singer, released a song titled Really Love You (Yvonne Nelson) in 2013, rumors began to move around that the two were dating. The actress then took to her Twitter page to refute any claim about having a relationship with Krane and saw it as absurd that people would keep coming up with names and linking to her in terms of a relationship.
Yvonne Nelson's Baby Daddy Has Other Children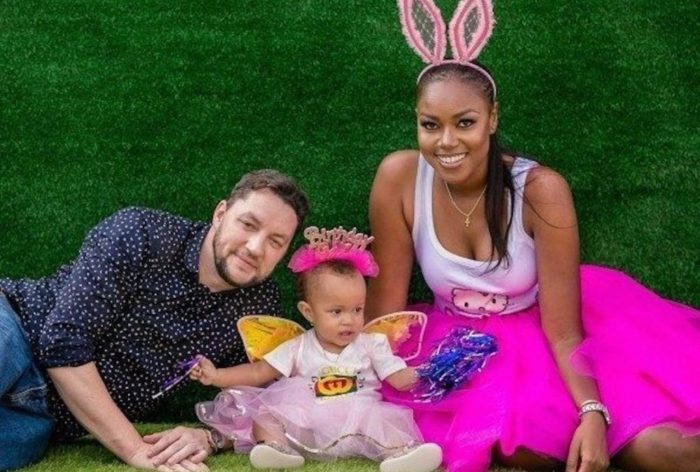 The award-winning actress and mother of one started her pregnancy journey keeping away from the public. In no time, the news of the pregnancy began to juggle, and on October 29, 2017, at the age of 31, she gave birth to a daughter named Ryn, who is currently 5 years old. The daughter is a product of Yvonne's relationship with her ex-boyfriend, Jamie Roberts – a London-based photographer with 2 other children.
Although they have since parted ways, Jamie and Yvonne still maintain a cordial relationship. Jamie, who attended a birthday party thrown for Ryn, will be co-parenting with Yvonne to raise their daughter. Also, the photographer still visits Ghana, and on one occasion, he visited Ryn in Ghana with his 2 other children.
Nelson's daughter Ryn, who has gained publicity, may not be the only child Yvonne has birthed. According to sources, she first became pregnant when she was a student in university, and it was speculated that her desperation to return to school led her to give the baby to a family in Botswana.
Here's Why Yvonne Nelson Is Not Married Yet
Yvonne Nelson doesn't believe marriage is an achievement and would rather opt for love, kids, education, and happiness. She further revealed through Twitter in 2020 that she will only get married when she feels it is right and not when society thinks it is.
Before she made the revelation, Yvonne made another post that anyone who would come to her wedding must bring a gift or be bounced. This has brought questions as to whether the actress was ready to settle down.