Juliet Ibrahim is a multi-faceted 37-year-old Ghanaian woman actress, film producer and singer of Lebanese, Liberian, and Ghanaian descent. She is best known for being an award-winning actress who has played roles in many Nigerian and Ghanaian films, including 4play, Crime to Christ, and Yankee Boys. She is also a movie producer, entrepreneur, singer, and author of 'A Toast to Life.'
Apart from her career, which has turned heads towards her, Juliet has at many times been praised for her curvy body, skin tone, height, and beauty. Little wonder she is regarded as one of the most beautiful celebrities and dubbed the Most Beautiful West African Woman by A-listers Magazine.
Profile Summary of Juliet Ibrahim
Full Name: Juliet Ibrahim
Date of Birth: March 3, 1986
Place of Birth: Accra, Ghana
Age: 37 Years Old
Nationality: Lebanese-Ghanaian
Occupation: Actress, Author, Singer, Film Producer, and TV Host
Most Popular Works: Crime to Christ, 4Play, and Yankee Boys
Education: Ghana Institute of Languages, Ghana Institute of Journalism
At 37, Juliet Ibrahim Has Achieved A Lot As An Actress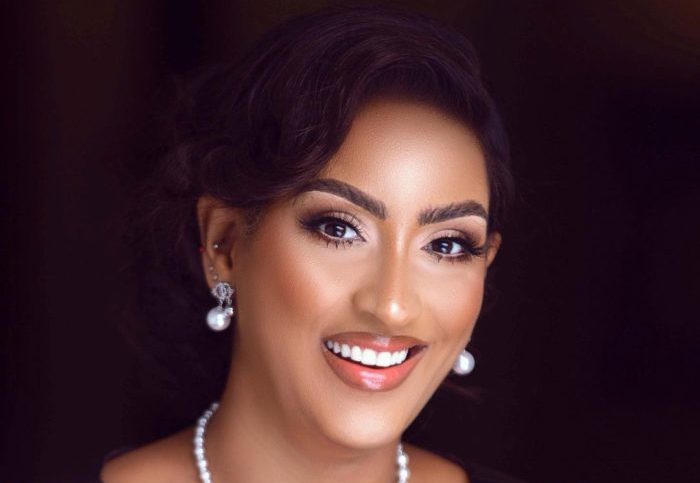 Juliet Ibrahim was born on March 3, 1986, in Accra, Ghana, as the first of the five children of a Lebanese father, Hussein Ibrahim, and Liberian-Ghanaian mother, Sarah Elizabeth Ibrahim. As a teenager, Juliet became a model but started her acting career at the age of 18. At 19, in 2005, her debut movie Crime to Christ was released, which marked the beginning of her journey in the film industry. For over a decade now, she has maintained a high profile in the entertainment industry and has expanded her portfolio to include a producer, director, and author.
Her Parents Have Not Been Together For A Long Time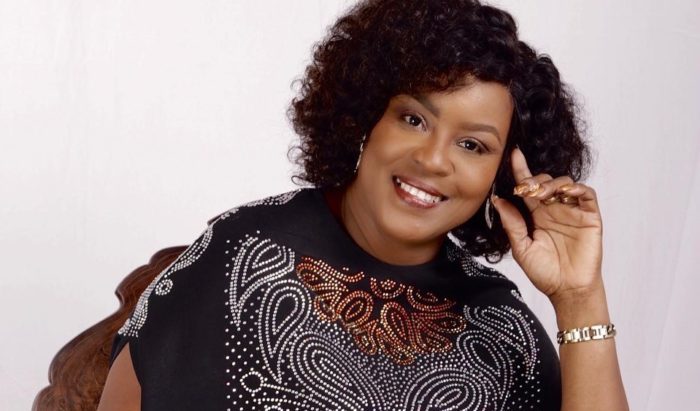 The actress has different types of relationships with her parents and has kept it private until her book 'A Toast to Life' was released. The book revealed her relationship with her father and how he was the first man to break her heart after leaving their lives and was presumed dead. However, nine years later, he contacted Juliet from Lebanon.
Before he left, Juliet had a good relationship with him, and upon his contacting the actress, it is believed that they have sorted out their differences. She celebrated his birthday with a post on Instagram.
Her Sisters Are Public Figures – Meet Them
Sonia Ibrahim Is An Actress, Model, And TV Presenter
The younger sister of Juliet Ibrahim, Sonia, is an actress best known for featuring in Shattered Romance and Juliet Ibrahim's produced film called The Number One Fan. Due to her role in the film, Sonia was nominated at the Ghana Movie Awards for her leading role. The actress has also won awards, including Best Supporting Actress at the Nollywood & African Film Critics' Awards (NAFCA, 2014) and City People Magazine; and Actress of the Year Africa at the Nigerian Entertainment Awards (NEA, 2015).
In addition, she won the award for Actress of the Year while studying at Zenith University. She is also an acclaimed TV presenter who had been elected as a host working for Phamous TV. Also, as a model, Sonia has worked for various modeling agencies across Ghana.
Her Sister, Nadia Enam Ibrahim, Is A Model, Fashion Designer, And Social Media Influencer
Nadia Ibrahim is the youngest sister of Juliet Ibrahim. She has established herself as a Ghanaian model, fashion designer, brand influencer, and owner of Tabou fashion collections. Like Sonia, Nadia shares a close bond with Juliet Ibrahim, who shares the story of their growing up and many other details in her A Toast To Life Book.
She Has An Only Brother Who Maintains A Private Life
The Ghanaian actress has an only brother named Nabil Ibrahim. Unlike the ladies in the family, Nabil keeps away from the public; as such, little is known about him. Nevertheless, he became known to the public when Juliet shared his photo on his birthday on social media.
Juliet Ibrahim Is A Mother Of One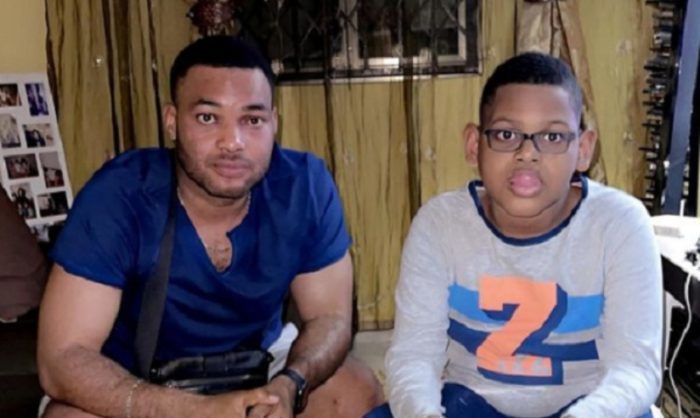 The actress married Kwadwo Safo Jnr., a Ghanaian businessman and CEO of Kantaka Automobile, in 2010. The couple had a son named Jayden before the marriage ended in 2014. After their divorce, Kwadwo became married to Akosua in 2017, while Juliet found love in Nigeria's rapper, Iceberg Slim. Ruefully, her relationship with Iceberg ended without getting to the altar.
Following that, Juliet has further been reported by many sources to be married to Adams Ibrahim Ademola, a Nigerian video jockey, TV host, and rapper best known as VJ Adams. Nonetheless, the marriage, which has been speculated by many sources to have held in 2020, has no proof except for a few pictures, which other sources have reported to be a modeling gig photoshoot and nothing more.
All There Is To Know About Juliet Ibrahim's Life Before Fame
Juliet had to move to different countries with her family while growing up because of civil wars. She first moved to Lebanon from Ghana, where she completed her primary education before moving to Ivory Coast alongside her parents and siblings. There, she attended secondary school. Years later, she moved to Ghana to continue her education and start her career.
Upon completing her secondary school, Juliet proceeded to the Ghana Institute of Languages, where she studied three different international languages – French, English, and Spanish. As such, Juliet remains one of the few actors in Nollywood and Ghallywood (Gollywood) to understand several international languages.
To add to her qualifications, Juliet went on to study Marketing, Advertising, and Public Relations from the Ghana Institute of Journalism. The institution is the premier university for media in Ghana and one of the leading journalism schools in Sub-Saharan Africa. Also, she attended an Institute of Aviation but turned to the entertainment industry.
Still, before her fame, Juliet had many hurdles she had to cross as a child. Before she accepted herself and picked up a career that would make her famous, she was, first of all, a child who had to deal with low self-esteem and even had to come face to face with the coils of sexual abuse as a teenager. Although she maintained silence, she would live many years of her life trying to fight for the safety of the girlchild and document her story for the world.
She Started Her Career as a Model Before Switching to Acting
Juliet first broke into the entertainment industry as a model. She modeled for many fashion brands in West Africa, including Ghana-Royal Dennis, B exotic, Art Michael, Dark and Lovely, and Karim Isiaka. She also featured in commercials for Wrangler Jeans and Veltins beer, and much more. In the same vein, she was featured in the 2007 'Me Ne Me Joley' music video by Ghanaian's VIP.
Her journey as an actress began in 2004 after successfully auditioning for the movie 'Crime to Christ.' However, it was not until 2005 that the movie was released. In the film, Juliet played the character of the girlfriend of a highly feared and respected criminal. She acted alongside Majid Michel, Yvonne Nelson, Gavivina Tamaloe, Kalsuome Sinare, Goumson B. Omar, and Harold Roger Quartey.
Juliet played her role so well that she drew attention, which boosted her career and helped her get many other roles in many movies in Ghana and Nigeria. She got into the Nigerian movie industry, starring in Yankee Boys, which was released in 2008. She played the role of Vanessa, the go-to girl of Emeka Ike (Jone). The movie, which is about supremacy, featured actors such as Jim Iyke, Ramsey Noah, Gentle Jack, and Tonto Dikeh.
Although the movie attracted many negative reviews, Juliet's act opened her to fame, and she featured in many other Nigerian films. This has led to many assumptions that the actress may be from Nigeria. As her fame increased, Juliet began to act in movies that feature different African languages. She featured in the Hausa film Ladan Noma (2016), where she played an influential, rich, and loving wife.
Also, in 2014, she featured in her first Yoruba film 'Lehin Igbeyawo' (Life After Marriage). In the film, she played the role of a lawyer who defended Mercy Aigbe in court. Apart from her acting career, Juliet has found her footing in other entertainment aspects. As a director, she debuted in the TV series Every Woman Has A Story. She is also a producer who first produced the film Number One Fan.
Some of the Top Movies of Juliet Ibrahim
10 Days in Sun City (2016)
London Fever (2016)
Shattered Romance (2014)
30 Days in Atlanta (2014)
Crazy Scandal (2010)
Enemy of My Soul (2009)
Missing Child (2009)
Lost Desire (2008)
Naked Weapon (2009)
In the Eyes of My Husband (2007)
Juliet Ibrahim's Awards
Actress of the Year (Starzzawards, 2016)
Best Ghanaian Actress (City People Entertainment, 2014)
Best Lead Actress in a Movie (Ghana Movie Awards, 2010)
Achievement Award (City People Magazine, 2010)
Ghana Movie Personality of the Year (City People Magazine, 2010)