Robert de Niro is an American actor, producer, and director with an estimated net worth of $500 million. He was previously married to Diahnne Abbott and Grace Hightower, and has a total of six children- five biological and one adopted. He had his first two children with his first wife and they are Drena De Niro (Diahnne's daughter whom he adopted) and his first biological child named Raphael De Niro.
The actor's relationship with model Toukie Smith also produced twin sons, Julian Henry De Niro and Aaron Kendrick De Julian, while he bore a son and a daughter respectively named Elliot De Niro and Helen Grace De Niro with his second wife.
Robert De Niro is a veteran American actor and producer who has featured in over 90 films. His extensive work in the film industry has allowed him to amass a net worth roughly placed at around $500 million. While acting and producing projects in Hollywood has greatly contributed to his wealth, De Niro's has made money through various other means. To know more about Robert De Niro's much-accumulated wealth and family details, here are facts we have to share with you.
Robert De Niro's Net Worth Makes Him One of the Richest Actors in the World
Acting is a very lucrative but competitive career as not everybody is able to become a millionaire while doing so, although there are numerous people like Robert De Niro that have achieved that status along the way.
According to Business Insider, the average movie actor receives roughly $50,000 a year as income while some of the biggest names in the industry earn well above a million per role. This could explain why the likes of Jami Gertz, Shah Rukh Khan, Tom Cruise, and De Niro are listed among the top five richest actors in the world.
De Niro is no doubt one of the greatest actors of all time having spent several decades of his life in the industry. The 80 years old actor joined the industry in the early 1960s, recording his first major role in the 1968 satirical film Greetings. Today, he is best known for several blockbuster movies, including The Young Wolves, Born to Win, The Godfather Part II, True Confessions, and Once Upon a Time in America, among many others.
How Much is Robert De Niro Paid Per Movie Role?
Robert De Niro is one of the highest-paid actors in Hollywood. He began his career taking minor roles in films like Encounter, Three Rooms in Manhattan and Les Jeunes Loups, earning a meagre fifty dollars. His pay rose to about $200,000 in the mid-70s, after he landed a major role in Greetings as well as in De Palma's comedy The Wedding Party.
His role in the American sports drama film, Bang the Drum Slowly, and the crime film Mean Streets, both released in 1973, brought him not just widespread acclaim, but a bigger pay as well. In fact, he received the highest payday of any actor for a single movie at that time when he was paid $35,000 for the 1976 film, Taxi Driver. His achievement in the film helped him become the first actor speaking mainly a foreign language to win an Academy Award in 1980. He later earned a paycheque of $200,000 for The Last Tycoon plus a percentage of the film's total gross. 
By the mid-nineties, this iconic actor was already receiving his movie salaries in millions, topping out at around $14 million in 2000. His first multi-million-dollar paycheque was received in 1996 when he played the role of 'Father Bobby Carillo' in the box office hit and fiftieth film credit, Sleepers. He was paid $6 million. The next big hit he made was in Ronin, an action thriller film, which earned him a whopping $14 million. He even earned a similar amount following his role in two comedy hits Analyze This and Meet the Parents — released between 1999 and 2000.
Robert De Niro's net worth soared higher as he continued to feature in more blockbuster movies. By the year 2002, when he appeared in the film Meet the Fockers, his "standard" salary for one movie had shot up to $20 million. Not that alone, he is currently most known for his roles in The Godfather series, Casino, and Goodfellas. As of 2015, his net worth was slated at $180 million with his annual salary placed at $23,076,000.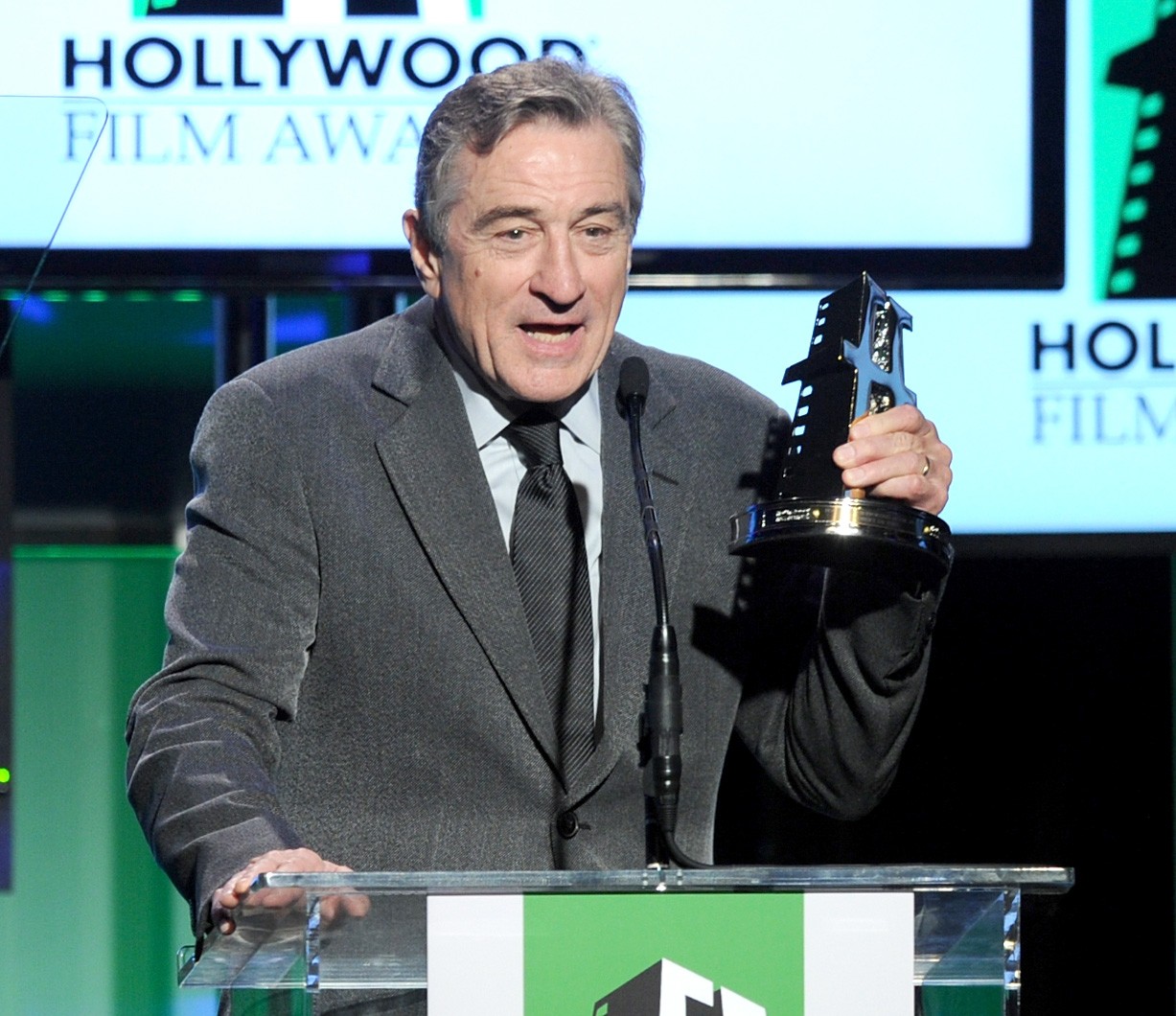 In 2017, De Niro was slated to earn an eye-watering sum of $775,000 per episode in a Netflix production that would have made him the highest-paid drama actor at the time. However, the show – for an unknown reason – never aired. His earnings also came from signing contracts to appear in films like The Intern, Bus 657, The Bag Man, Grudge Match, American Hustle, Dirty Grandpa, Las Vegas, The Family, and Hands of Stone; and the rest ($4,687,500) from sponsorship and featuring in programs.
Speaking of how he feels about acting, Robert answered by saying that he saw acting as "a cheap way to do things that you would never dare to do yourself". Today, Robert's broad acting ability has landed him a wide range of dramatic and comedy roles.
Robert De Niro's Best Movies and What They Made in the Box Office
'Joker' (2019) – $1.074 billion
'Silver Linings Playbook' (2012) – $236.4 million
'Heat' (1995)  – $187.4 million
'Cape Fear' (1991) –  $182.3 million
'The Untouchables' (1987) – $106.2 million
'Analyze This' (1999) –  $176.9 million
'Midnight Run' (1988) – $81.6 million
'Awakenings' (1990) –  $52.1 million
'Goodfellas' (1990)

 

$47.1 million

'The Godfather' Part II $48–93 million
'Raging Bull' (1980) – $23.4 million
'Mean Streets' ( 1973) – $3 million
'Taxi Driver' (1976)  – $28.4 million
'The Deer Hunter' (1978) – $49 million
'The King of Comedy' (1983) –  $2.5 million
'Bang the Drum Slowly' (1973) –  $354,372
Other Contributors to Robert De Niro's Net Worth
Robert De Niro hasn't stuck to just acting. Like most successful actors in the industry, he has proven himself to be successful in other businesses outside acting. Other areas the actor receives his income include
He is a Producer and Director
Being a movie director or producer is among the many other ways one can make money from the movie industry. Interestingly, De Niro has proven himself to be one of those with so much experience in movie production. Many of his films have become classics of American cinema and some of them have even been inducted into the U.S. National Film Registry as of 2020.
Among the movies that Robert De Niro has directed include the 2006 movie The Good Shepherd which received favorable reviews and grossed $100 million against an estimated $80 million production budget. A list of movies he has produced would include
We're No Angels (1989)
Cape Fear (1991)
Mistress (1992)
Mary Shelley's Frankenstein (1994),
Marvin's Room (1996)
Wag the Dog(1997)
Flawless(1999)

The Adventures of Rocky and Bullwinkle(2000)

Meet the Fockers(2004)
Little Fockers(2010),
When They See Us (2019)

The Irishman

(2019)
While it is not yet known how much De Niro makes from most of the movies he has directed and produced, it is common knowledge that directors and producers, more like the actors, are the biggest earners of any movie produced. According to some online sources, directors earn a minimum of about $19,000 per project while movie producers make $250,000 to $2 million per year. This is a meaningful income for someone like Robert.
He is a Successful Entrepreneur
Robert De Niro is not just a successful personality in the entertainment industry, he is a successful businessman as well. He owns a couple of businesses and has investments in some of the lucrative companies in America.
De Niro is the co-owner of the Nobu restaurant chain. He co-owns the ever-popular Japanese restaurant with the popular chef Nobu Matsuhisa which is in partnership with Drew Nieporent and Meir Teper. The restaurant is apparently in over 45 locations around the world, including important locations around Europe, Mexico, the Caribbean, and so on.
The company also has about 12 Nobu Hotels which is about to swell to over 16 in the following years. Nobu Hospitality LLC which was founded in 1994 and has operations spanning five continents, is expected to earn $1 billion in revenue by 2023.
Aside from his stake in the celebrity hot spot Nobu, the star actor also owns The Greenwich Hotel in New York. The luxury 5-star wellness hotel in Tribeca, downtown Manhattan, is one of a kind that you would find around the world. The 88-room luxury hotel was built from the ground up to the top in 2008.
There is also the Tribeca Grill and TriBeCa Productions both owned by the 80 year old successful actor. He shares ownership of the grill with New York City restaurateur Drew Nieporent. It is another luxury restaurant that provides a quintessential NYC dining experience, enhanced with a Wine Spectator Grand Award-winning wine list.
Robert De Niro co-founded TriBeCa Productions with the popular film producer Jane Rosenthal, in 1989. The famous production company which is now a part of Tribeca Enterprises is known for organizing the Tribeca Film Festival, Tribeca Film Festival International, Tribeca Cinemas, and Tribeca Films. Aside from that, the veteran actor is a stakeholder in Paradise Found Nobu Resort, a company planning to build a luxury resort on the island of Barbuda. These are just a few of the known avenues Robert De Niro generates his mouth-watering net worth of half a billion dollars.
List of Businesses De Niro Owns or Co-owns and their Locations
Nobu Hotels Headquarters located in New York, New York, United States
Nobu Restaurant Headquarters located in New York, New York, United States
Nobu Hospitality LLC Headquarters located in New York, New York, United States
Greenwich Hotel located at 377 Greenwich St, New York, NY 10013, United States
Tribeca Grill located at 375 Greenwich St, New York, NY 10013, United States
Tribeca Productions, New York City, New York
Tribeca Film Center
Paradise Found Nobu Resort
A Look into Robert De Niro's Love and Family Life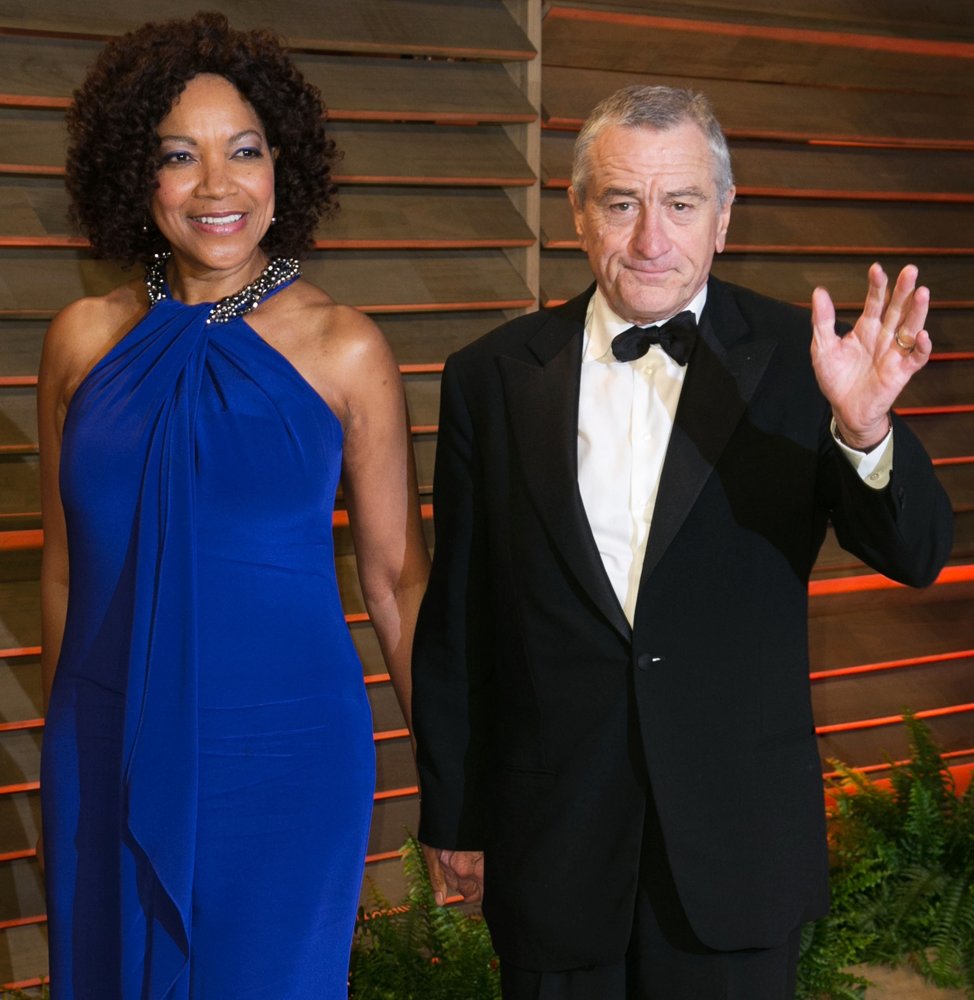 In addition to garnering attention as a result of his career successes, Robert De Niro's love life and family have also caught people's attention. The renowned actor has achieved some level of marital success and has succeeded to build himself a legacy many would love to follow. The actor is, however, currently single after he recently ended his two-decade-long marriage to Grace Hightower.
What We Know About Diahnne Abbott, De Niro's First Wife
Date of Birth: 1 May 1945
Place of Birth: New York, New York, United States
Age: 78 Years Old
Nationality: American
Profession: Actress, Singer
Active Years: 1976–present
Duration of Marriage: 1976 – 1988
Number of Children: 2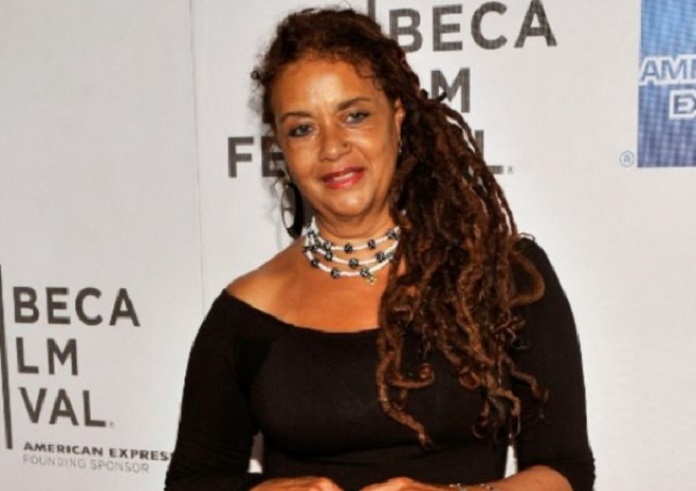 Robert De Niro was first married to Diahnne Abbott, a famous American actress and singer best known for her supporting roles in films of the 1970s and 1980s, including Taxi Driver where Robert himself portrayed Travis Bickle and earned two nominations for the Academy Award for Best Actor.
Robert and Diahnne were said to have met on the set of "Taxi Driver," and they immediately hit off a relationship. A few months later, they tied the knot. Their marriage happened in 1976 and they lived as a couple for over a decade before they called it quits in 1988.
De Niro's marriage to the actress produced one son named Raphel. He also adopted Abbott's daughter from a previous relationship after marrying her.
Robert De Niro's Second Wife is Grace Hightower
Full Name: Grace Hightower De Niro
Place of Birth: Kilmichael, Mississippi, US
Date of Birth: 7 April 1955
Age: 68 Years Old
Nationality: American
Profession: Actress, Singer, Philanthropist
Active years: 1994–present
Duration of Marriage: 1997 – 2018
Number of Children: 2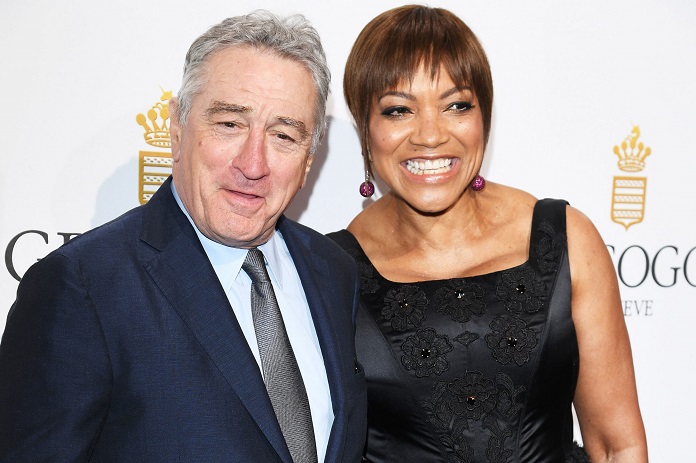 Grace Hightower, like de Niro's first wife, Diahnne, is an actress, singer, and socialite. She apparently started her acting career in 2009, taking up minor roles in movies like Precious (2009) and The Paperboy (2012). She also had a minor part in the ABC TV series, NYPD Blue, appearing in an episode entitled "Zeppo Marks Brothers". Her singing career may have started the same year as her acting career as she is known to have performed the lead vocals for the track, "Somethin's Comin' My Way", written by Dan Manjovi for the 2009 Precious movie.
Hightower is also a notable philanthropist. She is a board member of the New York Women's Foundation and the New York Fund for Public Schools. She also heads a couple of other organizations that are dedicated to helping people with special needs. Among her many notable deeds is her launching of Grace Hightower & Coffees of Rwanda in 2013. This follows her aim of improving the livelihood of the people of Rwanda.
The Duo First Met in 1987 Before Wedding Ten years Later
De Niro first met Grace Hightower in 1987 in a restaurant named Mr. Chow in London where she worked as a hostess. They eventually tied the knot in 1997 in a wedding held at De Niro's home in Marbletown. Prior to making their union official, Robert dated a couple of ladies, including Toukie Smith, a model who was his partner between 1988 and 1996. His marriage to grace came through barely a year after he called it quits with Smith.
A year after their marriage, the actor and his second wife welcomed a son named Elliot. Sadly, their marriage became shaky in 1999 and De Niro filed for a divorce. As the couple fought dirty for the custody of their barely 1-year-old son Elliott, allegations of physical and drug abuse were revealed to be part of the reasons for the divorce.
In a twist of events, however, the divorce process was never finalized as the couple renewed their vows in 2004. In 2011, they welcomed another child, a daughter named Helen Grace, via surrogacy. In 2018, it was reported De Niro and Hightower had separated after 20 years of marriage. The last time the two were seen together as a couple was during the 72nd Annual Tony Awards in 2018.
Meet Robert De Niro's Children
The veteran actor has a total of six children with three women. His first two children were with his first wife Diahnne Abbott. He had his next two children during his relationship with Toukie Smith and his last two kids were with his second wife Grace Hightower.
Drena De Niro
Date of Birth: September 3, 1971
Age: 52 years old
Place of Birth: New York, USA
Nationality: American
Occupation: Actress
Marital Status: Single
No. of Children: 1
Drena is Robert's eldest child born on September 3, 1971. Though not his biological daughter, De Niro adopted her after marrying her mother Diahnne Abbott. Drena was very fond of her father as a child. Even as a grown-up, she chooses to adopt the actor's name even though her parents are long divorced.
Drena is an actress, former model, DJ, fashion consultant, and filmmaker. After she was done with her education, she kick-started her career working as a model. She later became the musical supervisor for Giorgio Armani. In 1996, she made her acting debut in the comedy-drama Grace of My Heart. Next, she played her first female protagonist role in the 1999 black comedy On the Run.
De Niro's daughter's biggest work, however, was the PBS' short documentary 'Girls and Dolls', which earned her the Best Directorial Debut for Documentary Award at the 2001 New York Independent Film and Video Festival. Aside from acting, the beautiful daughter of Robert De Niro dedicates her time to community work. Since 2006, she has been the spokesperson for the Kageno Orphan Sponsorship Program, which helps provide care for orphaned children in Kageno villages.
Drena isn't yet married yet, but she was formerly engaged to Austin Young who, in August 2011, accused her of assaulting him. Drena, however, has a son named Leandro Anthony DeNiro Rodriguez. He was born in 2004.
 Raphael De Niro
Date of Birth: November 9, 1976,
Place of Birth: Los Angeles, California
Age: 46 years old
Nationality: American
Occupation: Real Estate Broker
Marital Status: Married
Wife: Claudine DeMatos (m. 2008; div. 2020),​ Hannah Carnes (m. 2020)
No. of Children: 3
Raphel De Niro is Robert De Niro's first child and son with his first wife Diahnne Abbott. He was born on November 9, 1976, which means that he is currently 46 years old.
For his education, Raphael attended New York University but did not graduate. For his career, he has been able to establish himself as a New York City real estate broker who has worked with various notable celebrities, including Jon Bon Jovi. However, the young realtor didn't steer clear of Hollywood as he has appeared in many films, including Raging Bull and Awakenings where he shared the screen with his father. He produced the documentary West 4th (2007), and James Abbott is Gone (2013) and appeared in Love Streams (1984)
Raphael married Claudine De Matos in 2008 and together they had three kids before divorcing in 2016. The divorce was finalized in 2020. Currently, he is married to Hannah Carnes De Niro, who became his wife after tying the knot in 2020.
Julian Henry De Niro
Date of Birth: 20 October 1995
Age: 27
Place of Birth: New York, USA
Nationality: American
Marital Status: Single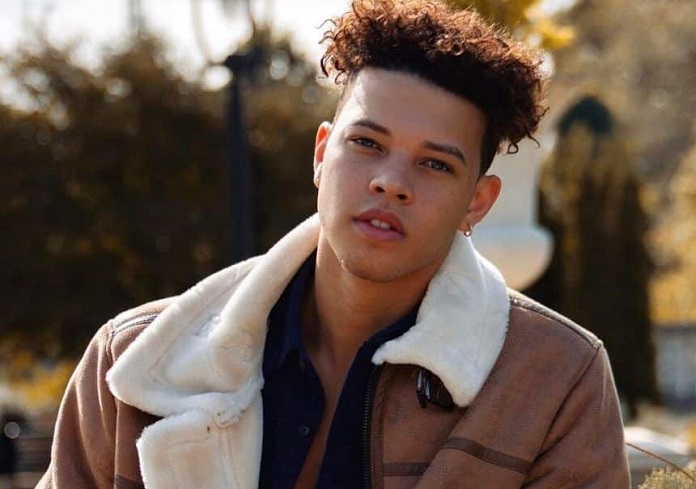 Julian is one of the twin sons of Robert De Niro from his long-term romantic relationship with model Toukie Smith. The boys were conceived through in-vitro fertilization and birthed on 20 October 1995 by a surrogate mother. Julian has German, French, Italian, Dutch, and English ancestry through his father while he is African-American through his mother.
Unlike his older siblings, Julian has managed to stay clear from the spotlight and so little about him or his career is known. However, there are rumors that he graduated from the University of America with good grades. There are also no details of the career path the 27 year old has taken. Some media reports, however, claim that he delved into modeling, acting, and production.
Aaron Kendrick De Niro
Date of Birth: 20 October 1995
Age: 27 Years Old
Place of Birth: New York, USA
Nationality: American
Marital Status: Single
Aaron, like his twin brother Julian, is a product of Robert De Niro's love affair with model Toukie Smith. He was born through surrogacy on 20 October 1995. He is currently 27 years of age like his brother.
Aaron has kept details of his life away from the public, and so there is very little information known about his education or his career. However, there are rumors that he graduated from a local high school in 2013. He is single and has not been linked with anyone as his girlfriend or partner.
Elliot De Niro
Date of Birth: 18 March 1998
Age: 25 Years Old
Place of Birth: New York, United States
Nationality: American
Occupation: Tennis Player
Marital Status: Single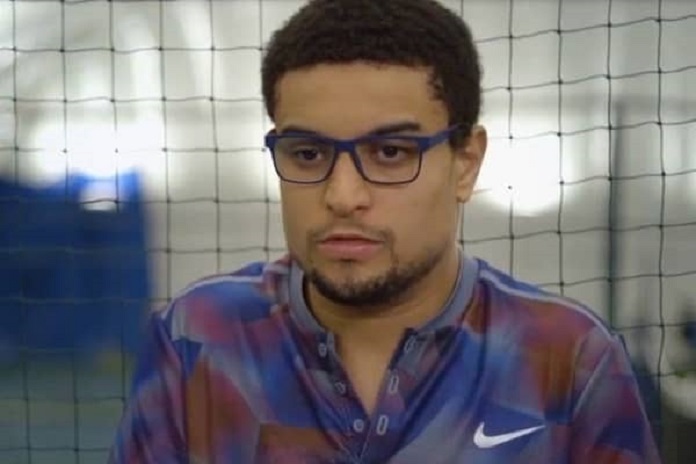 Elliot is Robert De Niro's youngest son. He was born in 1998 and his mother's name is Grace Hightower. Elliot is autistic. His father revealed so in 2016, adding that his son suddenly changed shortly after he was being vaccinated for measles.
Robert came open about his son's health conditions shortly after releasing a controversial film, Vaxxed, from the Tribeca Film Festival. The film is an anti-vaccine documentary that he believes everyone needed to see. Young Elliot began playing tennis as a child and according to his parents, his choice of career has helped him grow and develop while living with special needs. His father says the tennis game goes a long way to help him build much confidence in himself.
Helen Grace De Niro
Date of Birth: December 11, 2011
Place of Birth: New York, USA
Age: 11 Years Old
Nationality: American
Parents: Robert De Niro and Grace Hightower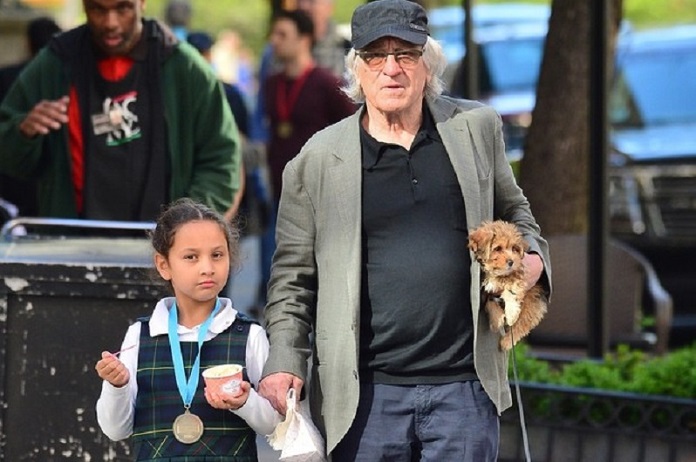 Helen is the youngest child and second daughter of Robert De Niro. She was born via surrogacy in 2011 and her mother is Grace Hightower. Helen was seven years old when her parents separated in 2018 and since then she has lived with her father. She has earned a massive amount of fans at a very young age thanks to her relationship with the veteran actor.
In addition to being the father of six children, Robert De Niro has about four grandchildren –  three from his eldest son Raphael and one from his eldest daughter Drena.