People don't just want to be rich; people want to be richer than they were before, that is why continuous efforts are made towards achieving such aim. One way of making this a reality is by adequately putting into use gifts and talent, after all, the Christian Holy Book says "A man's gift makes room for him and brings him before great men". Such is the case with most rich men like Robert De Niro.
Robert De Niro is an American actor and producer who has starred in over 90 films. He is one of the most successful old generation actors, movie producers and directors from the United States. He came to prominence in the early 70s through movies like 'Mean Streets' and 'Bang the Drum Slowly'.
Birth and Early Years
Born in the Greenwich Village area of Manhattan, New York, on August 17, 1943, Robert Anthony De Niro Jr. is the son of a painter and poet, Virginia Admiral and Robert De Niro, Sr, an abstract expressionist painter and sculptor. His father was of half Italian and half Irish, while his mother was of half German ancestry, with her other roots being Dutch, English, French, and Irish. They were respected artists who had met while attending Hans Hoffman's famed Province town painting classes.
Robert who was also known as "Bobby Milk" because he was so pale, would rather read novels than play with other children in his neighbourhood. He was that shy as a young boy. He had his grade 1-6 in PS 41, a public elementary school in Manhattan, after which he went to Elisabeth Irwin High School, the private upper school of the Little Red School House, for the seventh and eighth grades. He was accepted into the High School of Music and Art for the ninth grade but only attended for a short time before transferring to a public junior high school. Robert was known to be fond of attending movies with his father when they spent time together.
His mother chose to take up work as a typesetter and printer just to support her son, often allowing him to take children's acting classes for free. Perhaps this was where he developed the love for acting. Things changed when Robert's parents separated thus leading to his mother relocating to Manhattan, a district called Little Italy, taking him along. But Robert didn't feel the absence of his father that much as his father rented an apartment few blocks away from their's thus creating room for the father-son relationship.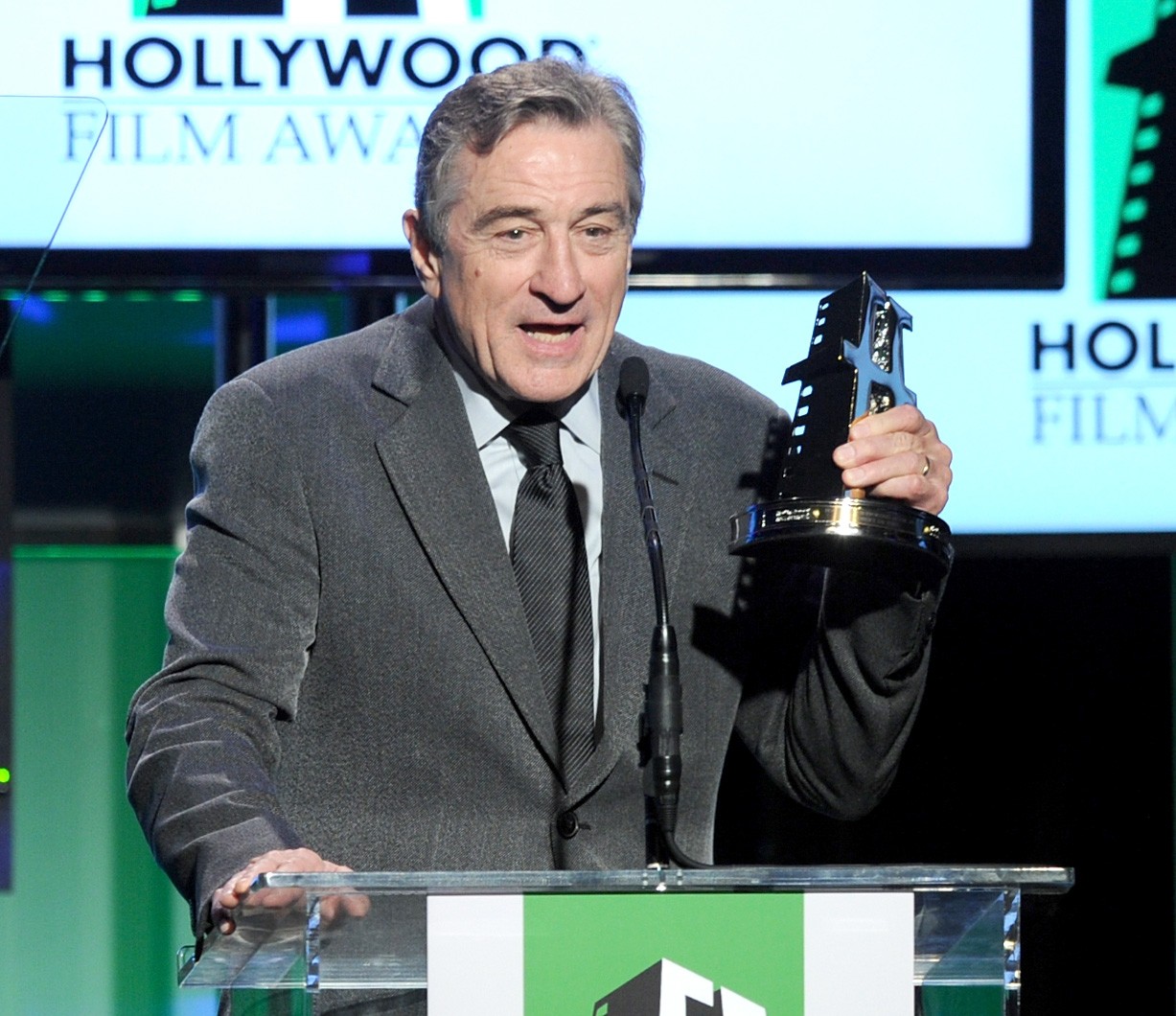 Getting over his shyness, Robert started appearing on stage at age 10 by taking up his first role as the cowardly lion in a school play titled 'The Wizard of Oz'. Finding his education quite disturbing, Robert attended the High School of Music and Art in New York but dropped out. He then tried to attend a public high school and two private ones but also couldn't graduate thus losing his interest in schooling. Growing as a teenager, Robert hung out with the street kids and gangs from his neighbourhood up until he was sixteen years old when he decided his future lies with movies and to achieve this, he started attending acting lessons at Stella Adler Conservatory and Lee Strasberg's Actors Studio.
Robert de Niro's Career, Net Worth
Feeling natural in acting, the one-time known to be shy "Bobby Milk" turned out to become one of the greatest actors in Hollywood. Taking up his first movie role in 1963 in 'The Wedding Party' which was later released in 1969, Robert began to make it real big especially as his salary for this role was $50. Other films he acted in the 1960s also include 'Hi, Mom! and 'Greetings'. Robert's net worth shot up to $35,000 after he met Martin Scorsese who directed his role in 'Taxi Driver ' (1976) after which he became the first actor to win an Academy Award speaking mainly a foreign language in 1980.
Speaking of how he feels about acting, Robert answered by saying that he saw acting as "a cheap way to do things that you would never dare to do yourself". Today, Robert's broad acting ability has landed him a wide range of dramatic and comedy roles. In 1996, he received $6 million for 'Sleepers' and got additional $14 million for appearing in Ronin in 1998. By the year 2002, when he appeared in the film, Meet the Fockers, De Niro's "standard" salary for one movie had shot up to $20 million. Not that alone, he is currently most known for his roles in the Godfather series, Casino and Goodfellas.
See Also: Top 10 Richest People In Nigeria 2015: Their Net Worth Will Shock You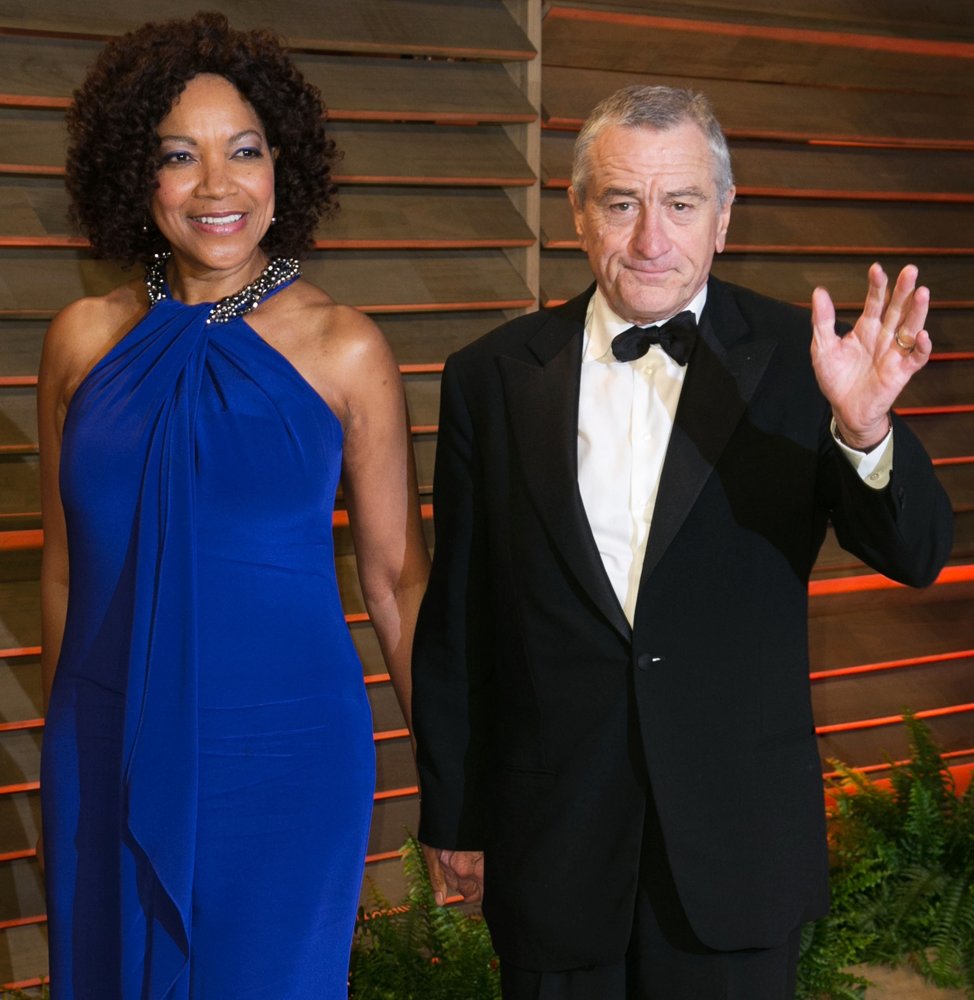 Not long after Robert's several shots in the movies, he decided to show the world his other side by taking up roles as a comedian in a string of successful comedy films like 'True Confessions' shot in 1981 alongside Scorsese's 'The King of Comedy' (1983). Others include 'The Big Wedding' and 'Last Vegas'. Acting as a career has indeed taken Robert De Niro to places he only imagined. De Niro continued to switch between comedic and serious roles over the next few years. From 2010 to today, De Niro has played in over 22 films including 'Hands of Stone' and 'Dirty Grandpa' which were released in 2016.
Robert De Niro's net worth as at 2015 stands at $185 million with his estimated salary per year as $23,076,000. He earns the majority of his money from signing film contracts like The Intern, Bus 657, The Bag Man, Grudge Match, American Hustle, Dirty Grandpa, Las Vegas, The Family, and Hands of Stone; and the rest ($4,687,500) from sponsorship and featuring in programs.
He was named TV's highest-paid drama actor in August 2017 after he landed a role in an Amazon show that didn't have a title at the time.
To be a part of the project, which was to be produced by Harvey Weinstein's company, Niro was being paid $775,000 (£554,232) per episode of the show. Unfortunately, the project was scrapped due to the allegations against the producer.
Aside from acting, Robert engaged himself in a series of other activities. He co-founded a production company called the Tribeca Film Center, with the goal of promoting New York film productions. He also has interest in charity works. Robert In 2011, supported the initiative A Logo for Human Rights.
His Family – Wife, Children
Robert has been married twice – first to Diahne Abbott, an American actress and singer and presently to Grace Hightower an American philanthropist, socialite, actress, and singer who he married in 1997.
He got married to his first wife in 1976 but their union only survived a little over a decade as they finalized their divorce in 1988. Niro's marriage to the actress produced one son named Raphel who for a short while, followed in the footsteps of his parents to become an actor but eventually switched over to becoming a real estate developer. He also adopted his first wife, Abbott's daughter from a previous relationship after marrying her.
Robert had two more children – twin sons named Aaron Kendrick and Julian Henry de Niro – from his long-term romantic relationship with model Toukie Smith. The boys were conceived through in-vitro fertilization and birthed by a surrogate mother.
The celebrity actor met his second wife, Grace Hightower, in 1987 in a restaurant named Mr Chow in London where she worked as a hostess. They eventually tied the knot in 1997 in a wedding held at Niro's home in Marbletown.
A year after their marriage, the couple welcomed a son named Elliot. Sadly, their marriage became shaky in 1999 and Niro filled for a divorce. As the couple fought dirty for the custody of their barely 1-year-old son Elliott, allegations of physical and drug abuse were revealed to be part of the reasons for the divorce.
In a twist of events, however, the divorce process was never finalized as the couple renewed their vows in 2004. In 2011, they welcomed another child, a daughter named Helen Grace, via surrogacy.
De Niro has four grandchildren as well.
Niro's son with Hightower, Elliot is autistic. The actor revealed this in March 2016 following the controversy that followed after he chose to screen the film, Vaxxed, at the Tribeca film festival. The documentary narrated how there was a link between vaccination and autism.
Although De Niro's wife Grace Hightower is an occasional actress, she is very much
involved in the business. She owns a coffee shop that sources beans from Rwanda.
Robert de Niro House
The actor and his wife were formerly living at their apartment at 88 Central Park, Upper West Side, Manhattan but were forced to relocate after a serious fire incident in 2012. They moved into a rented sprawling duplex situated at 165 Perry Street, West Village and lived there for two years.
Described by agents as a 'contemporary masterpiece' and one of the city's 'most magnificent' penthouses', the 11,000-square-foot penthouse featured five bedrooms, four bathrooms, a spacious living room with a fireplace, a home office, a library and a grand dining room.
The house also featured a master suite with two walk-in closets, an en-suite bathroom, and a steam room, a guest apartment, a 3,000-square-foot garage designed to accommodate seven cars and 360-degree views of the New York City skyline. It also boasts of several gorgeous landscaped terraces which are situated across two top floors of the building, high ceilings and double-height windows.
In 2014, the couple decided to move back uptown and reportedly relocated to one of the most expensive rented homes in the city at 15 Central Park West, dubbed 'The Limestone Jesus'.
The property, costing a whopping $125,000 monthly, is made up of two luxurious condos that were combined to form one huge space. It has five bedrooms, six bathrooms, a library and a private elevator.
Quick Facts
Name: Robert Anthony De Niro
Date of birth: August 17, 1943
Place of birth: Greenwich Village, Manhattan, New York
Occupation: Actor
Marital status: Married
Number of children: 6- five biological and one adopted
Number of grandchildren: 4
Height: 5 feet 9¾ inches (1.77 m)
Net worth: $200 million