Nollywood is a nickname that is used to refer to the Nigerian film industry, which is currently rated as the third most valuable film industry in the world based on revenue generation and worth, behind Hollywood, the United States' film industry, and Bollywood, India's film industry. Nollywood does better in terms of output – it has been rated as the second-biggest in the world, behind Bollywood.
Nollywood's most popular films include the 1992 direct-to-video film Living In Bondage, Osuofia In London (2003), Aki na Ukwa (2003), 30 Days in Atlanta (2014), and The Wedding Party (2016), to name a few. The Industry's most popular faces, of which some have managed to crossover to Hollywood, include Genevieve Nnaji, Nkem Owoh, Funke Akindele, Ramsey Nouah, Richard Mofe-Damijo, Kunle Afolayan, Desmond Elliot, and many others.
What To Know About The Nigerian Film Industry
The Origin of Nollywood
It is unclear how or when exactly the name Nollywood came into existence before it was used in a 2002 New York Times article by Matt Steinglass as well as another article that same year in the same publication by Norimitsu Onishi in reference to the Nigerian film industry. The term was, however, coined from the words "Hollywood" and "Nigeria". However, unlike the U.S film industry, Nollywood does not have a specific location in which the industry can be ascribed to.
The history of Nollywood can be traced as far back as the 1960s when Nigeria gained its independence. It was around this time that the initial Nollywood films were produced by what is regarded today as the first generation of Nigerian filmmakers which include Hubert Ogunde, Jab Adu, Ola Balogun, Moses Olaiya (Baba Sala), Adeyemi Afolayan (Ade Love), and Eddie Ugboma. Hubert Ogunde was a pioneer in the field of Nigerian folk opera. He created the Ogunde Concert Party also known as Ogunde Theatre in 1945, the first professional theatrical company in Nigeria. Moses Olaiya is regarded as the father of Nigerian comedy with his numerous comedic movies. Ola Balogun, on the other hand, concentrated on a broad range of subjects which included films about politics, corruption, poverty, and music.
The first indigenous feature film that was produced in Nigeria was titled Kongi's Harvest (1970), written by Wole Soyinka. Other films produced during this era include Alpha (1972), Bull Frog in the Sun (1974), Amadi (1975), Ajani Ogun (1975), Muzik Man (1976), Bisi, Daughter of the River (1977), Ija Ominira (1978), Aiye (1979), Kadara (1980), Jaiyesimi (1980) Efunsetan Aniwura (1981), Cry Freedom (1981), Ija Orogun (1982).
These pioneers started the Nigerian movie industry with stage performance before gradually moving into full film production. They single-handedly drove local content to the height of competing with materials from Hollywood in Nigeria, largely thanks to the Indigenization Decree issued by the then head of state Yakubu Gowon which first required locals to own theatres and then limited foreign television content on local broadcasting networks, prompting the televising of local popular theatre productions.
Commercial Success and Home Video Trade
Nollywood movie producers began to enjoy huge commercial success, thanks to the government's support. There was suddenly a huge increase in the number of existing Nigerian playwrights, screenwriters and film producers as popular literature and theatre works were adapted into films Nigerians called "home videos".
This further transitioned to a small-scale informal video movie trade, centering on distributors in Alaba Market who would sell recorded copies of the broadcasted shows. This method was adopted all through the '80s before it was taken a step further by Kenneth Nnebue who produced Living In Bondage. Nnebue was said to have had an excess number of imported video cassettes which he used to shoot the film on a video camera. With the increased number of cassettes available, Living In Bondage became a huge success and was available in every part of the country despite having been done in the Igbo language.
New Age Era and Ghanian Influence
Since the turn of the century, the Nigerian film industry has grown from height to height, both on production quality and sales across Africa and the African diaspora. One of the first Nigerian movies to get international fame was Osoufia In London, which starred comedic actor Nkem Owoh in a leading role.
Around this time, Ghanian actors started getting starring roles in mainstream Nollywood films. This was largely due to a contract signed between a Nigerian filmmaker and a Ghanaian production company which demanded that Ghanian stars get featured roles. Also, the fact that movie production was getting expensive to be done in Nigeria, several producers chose to shoot their films in Accra, Ghana to save costs. Ghanaian actors, such as Van Vicker, Jackie Appiah, Majid Michel, Yvonne Nelson, John Dumelo, Nadia Buari and Yvonne Okoro, to name a few, were beneficiaries of this.
The Ghana movie industry, in turn, started to grow during the mid-2000s but with Nigeria's bigger market, and already established distribution, most Ghanian productions were copyrighted to Nollywood. This has led to some sort of confusion when trying to be identified by the international audience as actors from both countries have featured heavily on films from either side.
The Highest Grossing Nollywood Films
In 2009, Kunle Afolayan's The Figurine became a game-changer with its critical and commercial success. It screened in international film festivals and received ten nominations and won five awards. At the time, the film was the highest-grossing Nigerian film with N30 million.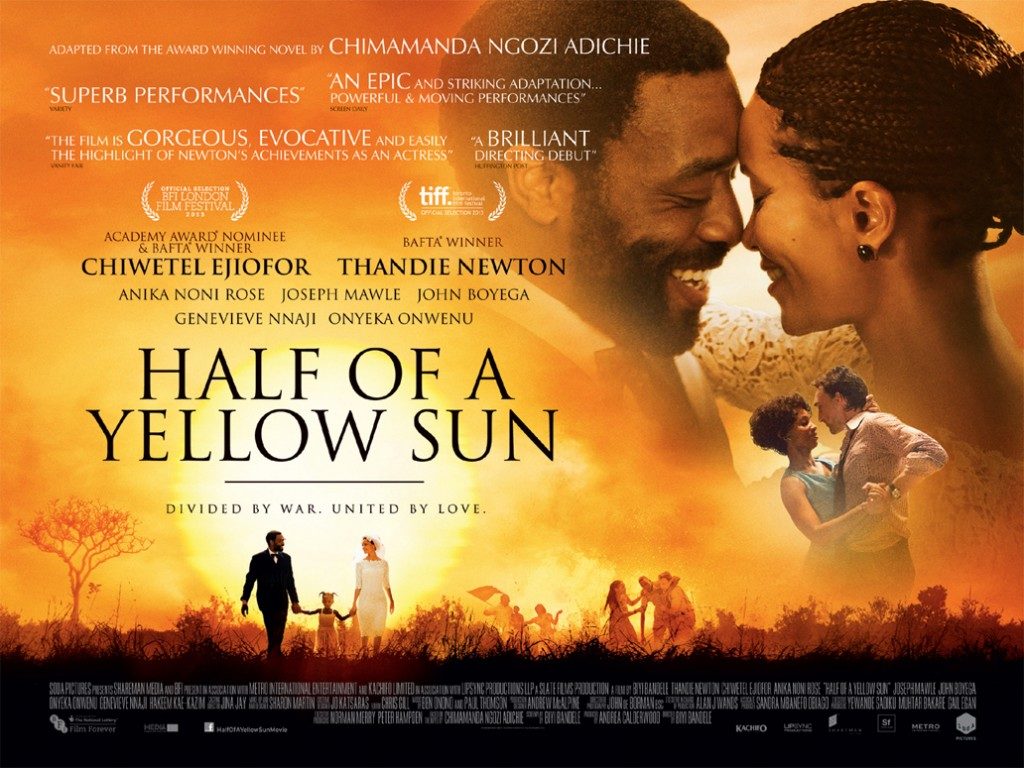 The following year, Ijé by Chineze Anyaene overtook it before the title moved on to Half of a Yellow Sun (2013), the movie adaptation of Chimamanda Ngozi Adichie's novel of the same name. The record is currently held by the 2016 film by Kemi Adetiba, The Wedding Party.