Ada Ameh, aged 49, and her only daughter, Aladi Godgifts Ameh's bonding while the latter was alive said a lot about the relationship between the mother and daughter. Even though Godgifts died over a year ago (in 2020), the grief Ada has been experiencing cannot be overemphasized. The death of her daughter and only child at a young age is a fresh wound most of her fans wish time will heal. But while we all wait for time, Ada doesn't seem to have forgotten her loss, as it ultimately affected her life in all ramifications.
Ada Ameh Sacrificed Her Education to Nurse the Baby She Conceived as a Teenager
Ada Ameh is a Nigerian actress who was born on the 15th of May 1974. The actress has been in the film industry for over two decades, precisely twenty-two long years as of this writing. In all these years, many people didn't know she was a single mother. She had given birth to her only child, Aladi Godgifts Ameh, at a very tender age of 14 years, in 1988. As a result of the pregnancy, when she was still in secondary school (class four), the actress had to drop out of school. There are no reports if she ever went back.
She developed a strong bond with her daughter after she was born, and as she grew, the duo remained inseparable. According to the actress, Godgifts is the school she graduated from. In an earlier interview she granted during Benson Idahosa University 14th Cultural Day Celebration in 2018, the talented actress had described how tough it had been to single-handedly raise her only daughter, starting with dropping out of school when she became pregnant. As typical of such early pregnancies in this part of the world, Ada's would-be baby daddy was nowhere in the picture while pregnant, when she gave birth, and throughout the child's life.
She Lost

Aladi Godgifts Ameh to Cancer in 2020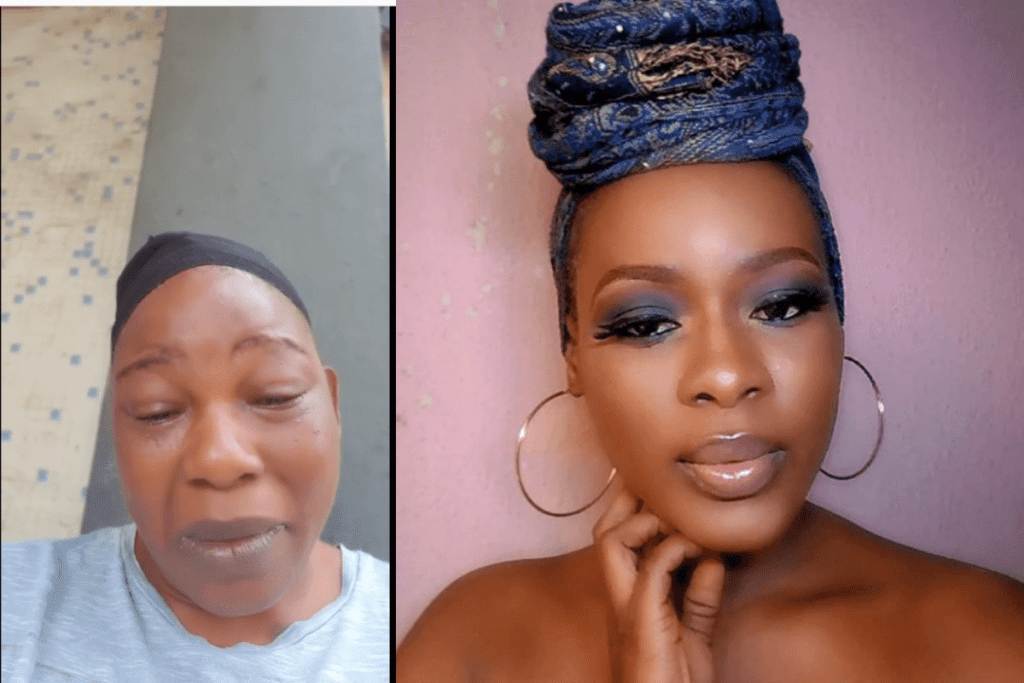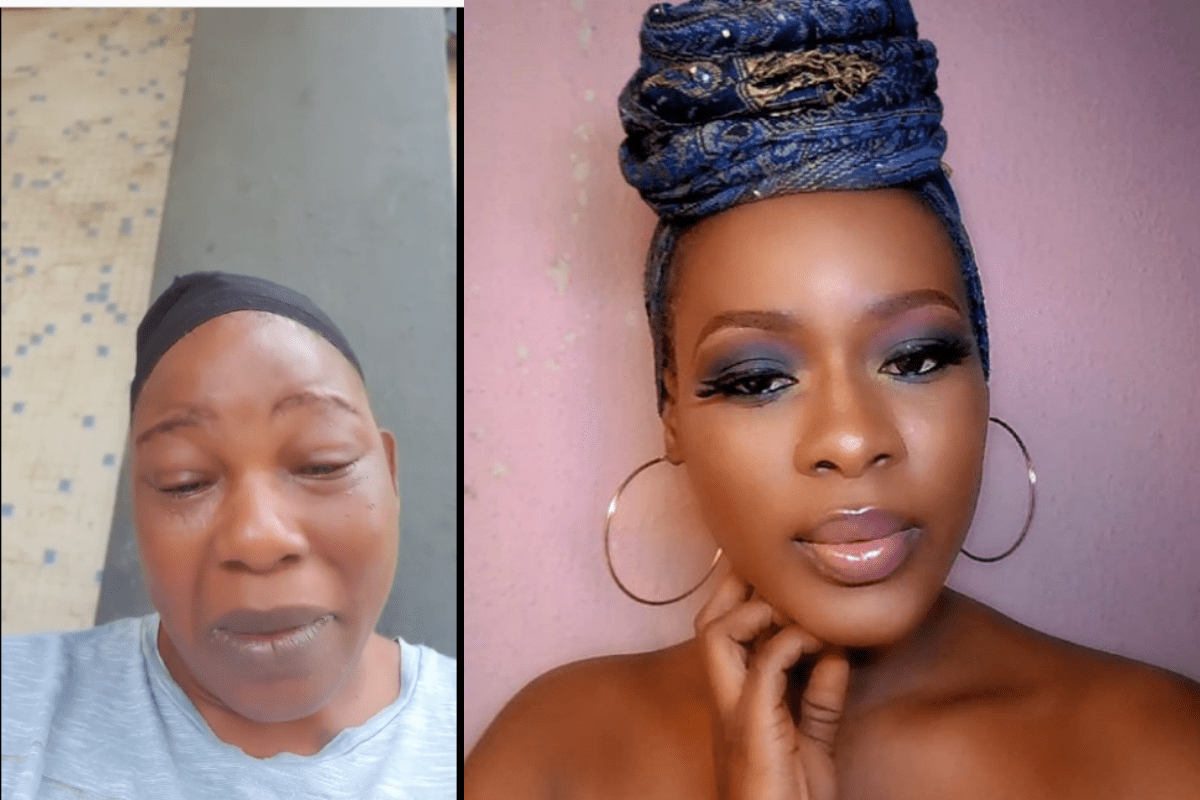 While she lived, little did Ada suspect that Aladi Godgifts Ameh wouldn't live to a ripe old age until she was diagnosed to be suffering from cancer. As expected, she began receiving medical care to manage the disease, but it would ultimately take her life. Aladi died on Tuesday, 20th October 2020, at the age of 32, at a hospital in the Federal Capital Territory, Abuja. Her demise following an unsuccessful surgery caused her mum so much grief that words can't perfectly explain.
She narrated that her daughter was her best friend, who helped her overcome many challenges she has faced in life. This includes falling into depression when she lost four members of her family in a single year. Speaking further, she described how irreplaceable her late daughter is and even how she influenced her relationship with people in the film industry. Without Aladi, Ada posits that she wouldn't have been as successful as she is in Nollywood.
Ada laid her daughter to rest on the 31st of October, 2020, at the New Gwarinpa Cemetery in Abuja. The burial ceremony was attended by some of Ada's colleagues, who came to console her. Some of them include Charles Inojie, Emperess Njamah, Lancelot Imasuen, among others. 
How She Moved on After Her Daughter's Death
Some days after she laid her daughter to rest, Ada shared new photos of herself on her Instagram page. In the caption of the photos, she stated that the only person left with her is herself, and she must use her remaining time on earth. Shortly after this, her close friend and colleague in the entertainment industry, Empress Njamah, threw a surprise post-humous birthday for Aladi Gift. Ada, who was still grieving over the death of her only child, was moved to tears during the post-humous birthday party held in honor of her late daughter.
This didn't go down well with Ada's fans as they criticized Empress Njamah for opening old sores for the grieving mum. Furthermore, some opined that the post-humous birthday would only remind Ada of her late daughter, and she should be given time to heal from her grief. Ada, however, shared a video of the post-humous surprise birthday party for her daughter, who would have clocked 31 years in December 2020. In her words, she said it was hard to put it together. She later made a video thanking her family and friends who stood by her during her grieving period.
Ada Ameh Has Not Been in a Known Relationship
Ever since she debuted in the entertainment industry, Ada has not been associated with any man, either her baby daddy, husband, or lover. As a result, she has remained mostly single in the eyes of the public, and if indeed she has a man in her life, then we must admit that she has done an excellent job to keep him out of the spotlight.
Aside from not having any known male figure in her life, Ada has also avoided relationship controversies, which is all too common in the Nigerian entertainment industry and entertainment industries worldwide. Never has she been mentioned in any relationship scandal either as a victim or a homewrecker. From all we know, everything known about her has been centered around her burgeoning acting career and, unfortunately, the loss of her only child and daughter, Aladi Godgifts Ameh.
Overview of Ada Ameh's Standing in the Film Industry 
Ada Ameh is a talented actress with over twenty-two years of experience in Nollywood. She is both a film producer and, rightly so, an actress. She has featured in a lot of movies like Domitila, Aki Na Ukwa, Phone Swap, Blood Money, Atlas, Òlòtūré, Our Husband, King Of Shitta, Ghana Must Go, A Million Baby, One Good Turn, and Double Trouble. The actress has also acted in a couple of television shows like The Johnsons and About 2morrow.
From all we have seen her do in Nollywood, Ada Ameh has been nominated for a couple of awards to show her dexterity as an actress. These include The Best Comic Act to Watch award at the Africa Movie Academy Awards, The Best Actress in a Comedy award at the City People Entertainment Awards, and The Most Promising Actress in Nigeria award at the Africa Magic Viewers Choice Awards.