Sophie Alakija (born February 8, 1985, Age: 38 years old) is a Nigerian actress of Lebanese descent. She is best known for Make It or Break It (2018), Halita (2019), Scandals (2019), TV series Assistant Madams (2020), and most recently My Village People (2021) and Dream Job (2021).
Sophie Alakija has a way of thrilling, creating suspense, journeying her audience through different characters in her, creating humor, and bringing out passion. All of these, the 38-year-old Alakija achieves through her work as an actress.
Profile of Sophie Alakija
Full Name: Sophie Rammal Alakija
Date of Birth: February 8, 1985
Age: 38 years old
Place of Birth: Lagos State
Nationality: Lebanese-Nigerian
Occupation: Actress
Active Since: 2010
Renowned Works: Halita, Assistant Madams
Spouse: Wale Alakija (divorced)
Children: 2
The Lebanese-Nigerian Actress is Currently 38 Years Old
She was born Sophie Rammal on February 8, 1985, in Surelere, Lagos State, into an Islamic family. Her father was a Lebanese who died in 2017, while her mother's identity remains concealed.
However, Sophie's mother, whose pictures are shared once in a while on social media, belongs to the Efik ethnic group of Calabar. The ethnicity also has native speakers in Cameroon and over 4 thousand settlers and speakers of the language in the United States.
Sophie has maintained a young, light skin and a rather petite figure since she made her debut in the entertainment industry in 2010 at the age of 25. The actress does not seem to age as far as her physical appearance is concerned. As a result, it is often difficult to guess her right age. One clear instance is when she featured in Wizkid's song Holla At Your Boy in 2010 when she was 25 years old. However, many sources report her age at that time to be 16.
Is Sophie Alakija The Daughter of Folorunsho Alakija?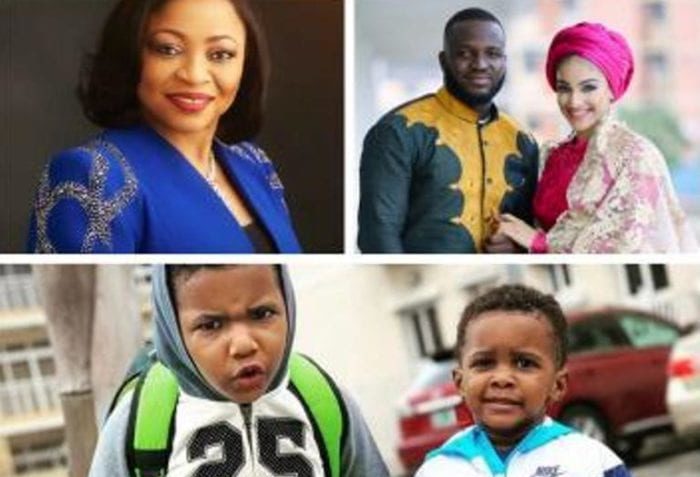 Sophie Alakija is not the daughter of Folorunsho Alakija.
Folorunsho is a billionaire businesswoman and one of the richest people in Nigeria who Forbes listed in 2020 as one of the foremost 20 billionaires in Africa and the richest woman in Nigeria. In 2015, she was listed among the most powerful women in Africa. Currently, her net worth is $1 billion. Folorunsho has 4 children, and since Sophie bears Alakija as her second name, she has often been mistaken as the daughter of one of the most influential women in Africa.
However, Sophie married Wale Alakija, the son of Folorunsho Alakija, on March 27, 2016. The marriage made Sophie become the daughter-in-law of Folorunsho for about 4 years until their alleged divorce in 2020 after welcoming two adorable children.
Meet Sophie Alakija's Three Siblings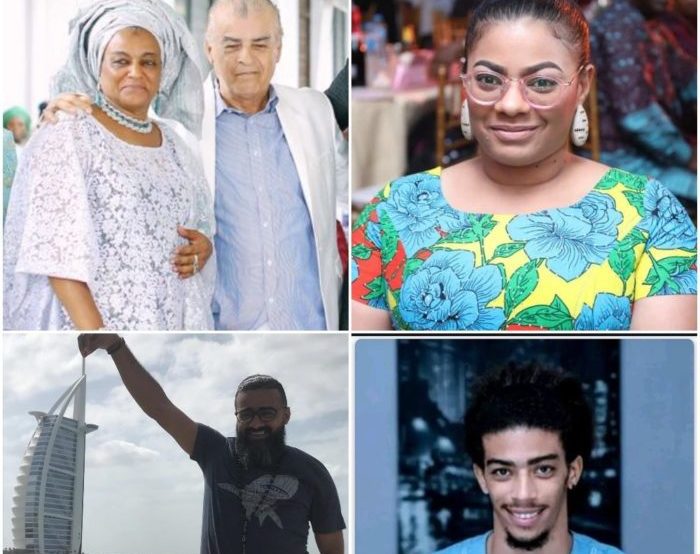 Sophie isn't the only child of her parents. She has an older sister who became famous in the fall of 2020 when she became the center of many news headlines, dealing with adultery and being a baby mama. According to rumors, her older sister allegedly had an affair with a controversial actor and politician, Desmond Elliot.
According to reports, Desmond and Sophie's sister have a child together. The actress also has an older brother named Mohammed, who has maintained a low profile. Her younger brother Jay Rammal, aka Golden boy, is a model and actor signed to Kpcypress productions. Like Sophie, all her siblings have maintained light skin, which resulted from being mulattos.
A Look At Her Career and How She Became Famous
In 2010, Sophie started her career when she drew attention as a dancer and a vixen who appeared in Wizkid's song, Holla At Your Boy. Her popularity also grew when it came to notice that she was dating Wizkid. Many years after she and the singer have parted ways, she is still renowned for having a relationship with him.
Regarding her acting career, it was not until 2016 that she made her debut after she met Desmond Elliot at an event whom she confided in about her desire to act. Elliot encouraged her to attend auditions.
Her first two auditions landed her major roles, including The Silver Spoon, in 2017. In the film, she played the role of Ella, a spoilt but bright and hard-working daughter of a rich man, Mr. Henshaw (Desmond Elliot). She acted in the movie alongside Wole Ojo, Yvonne Jegede, and Enyinna Nwigwe.
In 2018, she was featured in the African Movie Channel Original Production film, Make It or Break It. The following year, the renowned actress played the role of Altine in the TV series, Halita. Sophie's fame increased when she played the character of Tamara in the Assistant Madams TV series that started airing in 2020.
In her movie career, the actress has opened up about her most challenging works so far. The first was in Drawing Strands, where she acted the film while she was 6 months pregnant.
The second was in Venom (2019), where she acted alongside Frederick Leonard. The challenge came with the character she played where she was raped, went through both physical and emotional abuse time and again.
The mulatto actress at her age has achievements more in acting than being a vixen or model but is also a brand ambassador for Lipton and Smile – a company that offers broadband access and communication services.
Controversies Surrounding Sophie Alakija
Up until 2020, at the age of 35, Sophie had maintained a life away from scandals in her career and private life as far as the media knows. However, following the alleged divorce of Sophie from Wale Alakija, the actress's name was soiled in mud. First, it was rumored that the actress left her husband to live a life filled with parties and other lifestyles that many single women enjoy.
The sources would say that all efforts to salvage the marriage were turned down by Sophie and wouldn't settle amicably with Wale. It was further alleged that she left the marriage without her children and didn't even care.
Since both the actress and her estranged husband have not given an insight into their marriage, there is no certainty that the media didn't just create the story. What is certain is that the actress still shares some of her moments with her sons on Instagram.
Further in the controversies surrounding the Lebanese-Nigerian beauty, it has been claimed that she and her best friend and actress Efe Irele live their lives partying, traveling around the world, and dating wealthy men with the help of Sophie's pimp, who is reportedly Timini Egbuson. Again, there is no proof that the story is any fact.