If you are lover of Nollywood movies, you ought to be familiar with the robust-looking and softly spoken, Pete Edochie. The veteran actor is without a doubt known for his unique interpretation of roles and weilds a strong influence in the Nigerian film industry. Regardless of the amount of fame he enjoys, not many are aware that the legendary Nigerian actor, Pete Edochie has five sons all of whom are doing well in different walks of life. While some of them didn't toe his career path, two actually, work in the Nigerian movie industry; Yul Edochie and his elder brother Linc Edochie.
Meet All Five Of His Sons 
1. Leo Edochie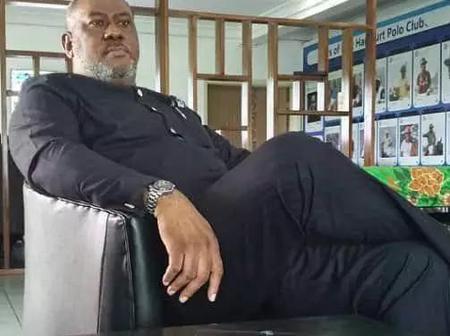 When Pete Edochie was turning 23, he had worked as a radio station as a junior programs assistant and was later elevated to the position of a Director in ABS. Around this time, he also landed his breakout role on The Things Fall Out which not only won him an international award but also earned him attention from BBC.  Fortunately, it wasn't only his career that bloomed during this time, his family also saw growth as he had his first son named Leo Edochie.
Perhaps, many people are not familiar with Leo, because he did not take to his father's career path. He was born in 1970, attended the University of Nigeria, Nsukka, and is currently married with lovely kids.
Leo Edochie is a successful businessman and the owner of Solotone Global Ventures Limited – a company that specializes in Electrical, Mechanical, HVAC & Construction. The company also deals in the procurement of specialized tools for the oil and gas industry.
The company has been in existence for over 10 years and has carried out high-profile projects for different companies mainly in the oil industry especially in the Niger Delta communities of Nigeria. Leo established this company due to the short supply of clean potable water in the Niger Delta areas. The company has since then grown and bloomed to become a reputable name in the industry.
2. Uche Edochie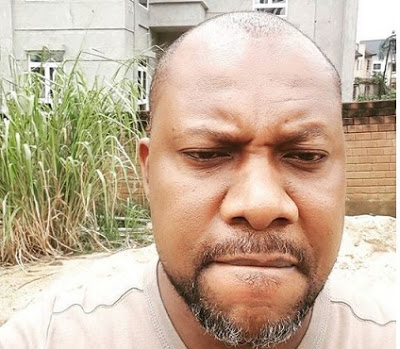 Uche Edochie is the second son of Pete Edochie and just like his elder brother, he is a businessman. He was born in 1975 and currently married to Nkechi Nwosu. Their marriage is blessed with three kids; two girls and a boy. Uche is not just an entrepreneur but a talented Nigerian postwar and contemporary painter, interior designer, photographer. He lives and works in Lagos, Nigeria.
As a painter, his exhibitions, which are usually characterized by dominant human forms in his work, focus on the vitality of personal conviction, capability, and responsibility in reimagining and redesigning reality in an increasingly uncertain world.
Uche's works have been sold at auctions multiple times, with prices ranging from $1,038 USD to $9,334 USD, based on the size and medium of the artwork. Since 2008, the record price for this artist at auction is $9,334 USD for his work titled  "When You Get To the Junction You Make A Right Turn" which was sold at Arthouse Contemporary Limited that year.
His other notable works include; Memory fades (2005, sale date 2010) Rumblings of the unconscious, (2005, Sale Date: May 9, 2011) Mind and memory (2009 Sale Date: November 21, 2011) Life Lessons For Our Children (2006 Sale Date: May 9, 2016), We Only Had Each Other and a host of others.
As a writer, Uche also prides himself as a sex therapist and is the founder of Zee Virtual Media, an online novelty store that retails a variety of sex products to adults. Their range of products cater to three major areas of human needs; Sex education (for kids, teens, and adults), Sex therapy and revitalization (for teens and adults), and Sex products such as sex toys (for adults only)
The company educates kids, teens, and adults through educational books, pamphlets, newsletters, articles, films, and other products. Most of its books are specifically tailored towards enabling parents and caregivers to pick communicative skills and strategies that will aid them in discussing sex and related issues with children. Some of his books are also specifically designed for children to read themselves, with safe, appropriate and educational content.
Zee Virtual Media is also committed to helping people rekindle and sustain a phenomenal love life. The company recently added a free dating service particularly for those who want to be in relationships and get married but are probably too engrossed in work or too shy to date.
3. Linc Edochie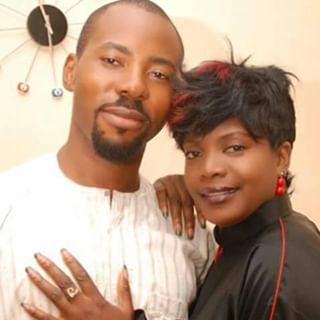 He was born Lincoln Edochie but is popularly known as Linc Edochie. He is the third son of Pete Edochie and like his younger brother, Yul Edochie, he took the path of his father's acting career in Nollywood. Although he is not as famous as his other family members in the film industry, he began his acting career in 1995 in his early 20s and has appeared in a number of films such as "one life", my wicked uncle", and "tears of sacrifices" among many others. Apart from acting, Linc also writes scripts and also works as a director. Like the rest of his brothers, Linc Edochie is married with kids. He wedded on 4th December 2010 in Nigeria.
4. Gene Edochie
Gene Edochie is the fourth son of Pete Edochie and shares many similarities with his elder brother, Uche Edochie. Gene is into interior designs and photography and owns an interior design company, Space Calibre Ltd. Also, like the rest of his brothers, except Yul, he studied at the University of Nigeria, Nsukka and he is also married.
5. Yul Edochie
It will not be out of place if before now, you fall under the category of persons that believed Yul was the only child of the highly revered actor, Pete Edochie. Though, this article has helped in smashing those thoughts and brought to light, the other sons of Pete Edochie, of which Yul is the youngest, but certainly, the most popular of all his siblings.
Today, Yul Edochie is a household name in Nollywood and Nigerian politics, but before then, he had aspirations, just like every young child growing up in Nigeria. Yul alongside his siblings grew up in Enugu and Lagos respectively. He was born in the coal city state (Enugu) on January 7, 1982, and between 1984 and 1992, he attended Lillians' Day Nursery School and Robinson Street Primary School, Enugu, and between 1992 to 1998 he attended Marist Brothers' Juniorate, Uturu, University Secondary School Enugu, Ecumenical Community Secondary School Enugu and New Haven Boys Secondary School Enugu, all for his secondary school education. Later on, he proceeded to the  University of Port Harcourt where he graduated with a degree in Bachelor of Arts in Dramatic Arts. Yul Edochie is happily married to May Yul Edochie and their marriage is blessed with four children, three sons, and a daughter
Is Yul Edochie, A More Successful Actor Than His Father?
One thing that you cannot take away from Pete Edochie is his legacies in the Nigerian Entertainment industry. From his days as a broadcaster with the Eastern Nigerian Broadcasting Corporation (ENBC), up to the beginning of his sterling performances in dramas such as his role as the rebellious, energetic, and courageous "Okonkwo" in Chinua Achebe's "Things Fall Apart". This is to say, if Pete had not become an actor, solidified his name as one of the best to do it, and excelled in the film industry, would Yul Edochie had aspired to be an actor?
You cannot dispute the achievements of Yul Edochie in the industry as well, considering all that he has achieved within a very short span and which has placed him as one of the hottest and most sort after actors in Nigerian today. Yul has also starred in more movies compared to his father, played different roles which have shown the world his versatility, and to cap it all, he is one of the vibrant and astute politicians coming up in the Nigerian political terrain, having contested as Governor on the platform of Democratic Peoples Congress in the 2017 Anambra Gubernatorial Elections. He is also a familiar face with his youth fans, a self-acclaimed voice of the voiceless, and has won the admiration of many young minds, perhaps he is convinced of the amount of influence he sways, the reason he has unofficially declared his intention to run for the Nigerian Presidency come 2023, as revealed in a viral video that saw his father endorsing him to succeed.
So, when we talk about, if he has had a more successful career than his father as an actor, though, each existing in their own times, Yes! The industry is much bigger and cash-rewarding now than it was many years ago. Although Pete Edochie still gets few film roles, like his fatherly role in the Genevieve Nnaji Oscar-nominated movie, "Lion Heart", his cameo appearances on music videos such as the recent "Highway" by DJ Neptune featuring rapper and singer Phyno, he is nowhere as successful as his son, Yul Edochie, but still has the respect of many who revere him as a veteran in the industry.
His Only Daughter Stays Away From The Limelight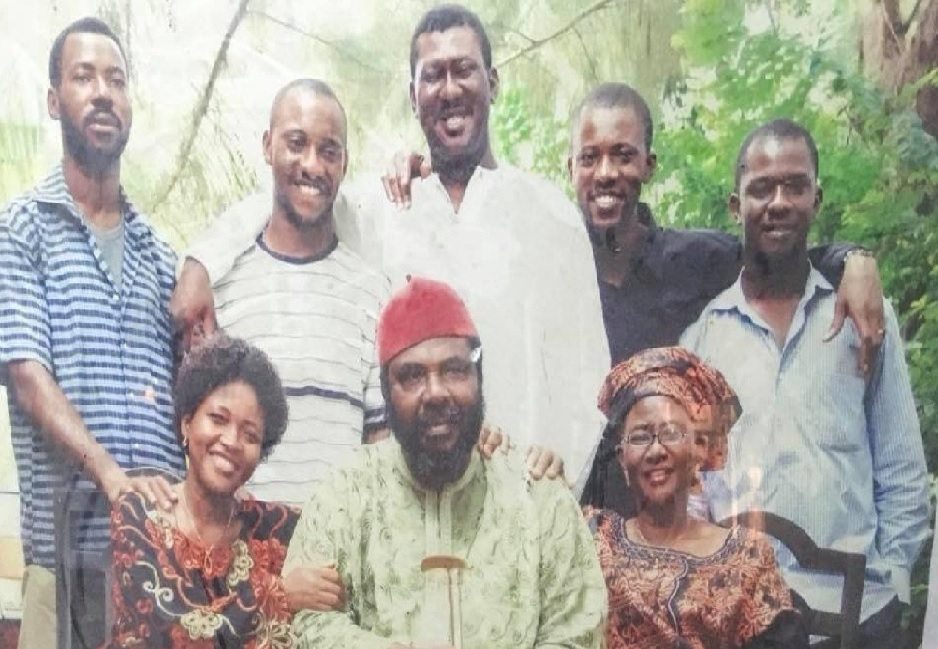 Being a celebrity comes with its own baggage of having tiny details of your life exposed to hundreds or thousands of people you probably haven't met or will meet in your life, depending on the level of your stardom. It's certainly not always the most comfortable position to be in at times but it's one thing to become famous gradually which gives you enough time to embrace your new life and it's completely another to be born famous. The latter will thrust you into a life you did not choose and everyone may not be able to adjust well.
While some celebrity kids are expressive and love to be known or to be in the limelight like their parents, some prefer to keep it under the covers in an attempt to live a normal life. Pete Edochie's only daughter who is the actor's sixth child seems to be one such kid. She is the most withdrawn from the limelight. She has managed to keep herself out of the spotlight and is rarely seen at any public events with them.
It was only through Pete's family pictures which usually have all the six children that the public became aware of her existence. Otherwise, nobody would have ever figured that Pete even had a daughter. As a result, nothing is known about her – not even her name.
Meet Pete Edochie's Wife, The Mother To His Five Sons
It is common to hear people assume that actress Rita Edochie is the wife of the veteran actor, Pete Edochie. This is basically because of the fact that they bear the same surname. However, the actress is married to his younger brother making her his sister-in-law.
Pete Edochie is actually married to Josephine Edochie. She is the mother of all their six children. She is not as famous as her husband and this has kept people asking, who is she? Well, not much is known about her but it is known that she and her husband, Pete Edochie have been married for over 50 years. The couple met at work when Pete Edochie worked in a broadcasting industry while she worked as a contemporary in the same industry. At that time, Pete was only 22 years. They have six children in total; five boys and a girl with several grandchildren from each of his children.
Pete Once Faced A Birth Scandal 
With fame comes scandal. Time and again, celebrities have found themselves in some of the most controversial situations – getting caught in secret affairs, tragically, being accused of sexual assault, and having children outside wedlock. Pete Edochie isn't an exception.
In 2013, a 24-year-old man named Ephy Saint, from Kenya got the public gobsmacked when he disclosed that his mother told him that veteran Nollywood actor, Peter Edochie was his father. Pete Edochie, however, strongly denied the allegations, stating clearly that he is not a wayward person and has never been to Kenya. It's been nearly a decade since then, and the young man hasn't furthered these claims.