Bukunmi Oluwashina is a Nigerian actress, singer, screenwriter, and producer. While it is known that she was born on May 7th, the year she was born is not known and as such, her age remains a secret.
The actress is one of the famous fast-rising faces in the Nigerian entertainment industry who features in English and Yoruba movies but is most popular in Yoruba movie scenes. Bukunmi surfaced on the acting scene in 2013 and has since achieved decent success as far as the Nigerian film industry is concerned.
In addition to her acting career, Bukunmi is also a singer who is the brain behind some soundtracks used in some Yoruba films. Although the genuine birth year of Bukunmi Oluwashina is unknown, we will tell you everything we know about her biography and her probable birth year here.
Summary of Bukunmi Oluwashina's Biography
Full name: Bukunmi Grace Oluwashina
Gender: Female
Birth Day/Month: 7th May
Place of Birth/State of Origin: Ekiti State
Ethnicity: Yoruba
Nationality: Nigerian
Sexual Orientation: Straight
Religion: Christianity
Marital Status: Married
Bukunmi Oluwashina's Husband: Mr Ebun
Bukunmi Oluwashina's Children: 1
Education: Obafemi Awolowo University
Occupation: Actress, Singer, Screenwriter
Bukunmi Oluwashina's Height in Inches: 5 feet 7 inches
Famous for: Many of her roles in Yoruba movies
Bukunmi Oluwashina's Instagram: bukunmioluwasina
Twitter: @bukunmigrace1
The Exact Year Bukunmi Oluwashina was Born is Unknown
Bukunmi was born on 7th May into a family of seven (where she is the third child) in Okemesi, Ekiti State, Nigeria. Though some reports show that she was born in 1990, Bukunmi has not brought her year of birth to public knowledge. The actress would be in her late 20s from the look of things, considering her career milestones. Due to Bukunmi's life of reservation and the calculated responses she puts forth on social media, nothing is known about her parents and siblings.
For her education, she had both her primary and secondary education in Ekiti state before she gained admission into Obafemi Awolowo University, Ile Ife, Osun State. There, she studied Theatre Arts and graduated in 2011. Thus, it is worthy to note that she is practicing exactly what she studied in the university as the Bachelor's degree she got in Theatre Arts is in sequence with her career as an actress.
She Began Her Career As a Scriptwriter While in Secondary School
The talented actress started her career as a scriptwriter. She had the skills and talent in scriptwriting right from an early age. Bukunmi developed her love for acting as a child in secondary school, where she joined her school's drama/debating club and would perform in several dramas. Subsequently, she began writing stories before she landed her first movie.
Though she had difficulty writing movie scripts, considering that she combined it with her numerous school works and projects, Bukunmi did not relent but struggled and pulled through to the release of her first movie Ayomi.
The Award-winning Yoruba Movie, Ayomi, Launched Her into the Limelight in 2015
Bukunmi did not produce the movie she wrote until after she graduated from the university. In her movie, Ayomie, she worked alongside remarkable actors like Muyiwa Ademola, Gabriel Afolayan, Joke Silva, etc. The movie, produced by Muyedeen Oladapo and released in September 2015, turned out a big success in the market. Also, the film earned her a partnership with Pepsi and Viva and is reportedly the only indigenous movie to display in Viva Cinema as of the time it premiered. The movie introduced her to millions of Nollywood fans and allowed her to work with big actors like Gabriel Afolayan, Joke Muyiwa, Damola Olatunji, and many others.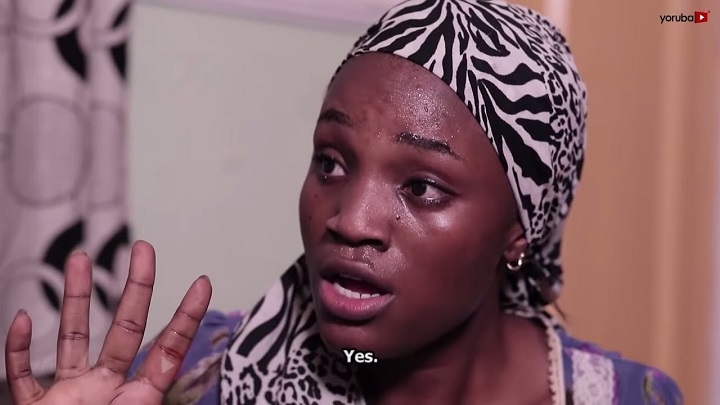 In 2017, the scriptwriter released another blockbuster movie script produced by Seun Oyoketuli, The Bloggers Wife. The movie centers on a male actor whose power lies in his laptop and his weakness in his wife. It also featured top actors like Ijeoma Grace Agu, Segun Arinze, Aisha Lawal, Adeniyi Johnson, and many others. Other movies Bukunmi has successfully written are A Story Like Mine, Oluwere, Beautiful Song, Itan Temi, etc.
Best of Bukunmi Oluwashina's Movies include:
Oluwere
Itan Temi
Beautiful Song
A Story Like Mine
Blogger's Wife
Modebi Olami
Excursion
Enitan
Test
Bukunmi Oluwashina Doubles as a Singer
Bukunmi Oluwashina is highly creative and talented. In addition to acting, the Yoruba movie star has made notable success in the music industry. She is a versatile lady who does not find it a whole task combining music and acting. She released a musical drama series, Beautiful Songs, which is among her scripts that feature both acting roles and music. The movie featuring Joke Muyiwa and Olumide Oworu examines the theme of love, trial, and survival.
From her soundtracks, one would undoubtedly attest to the fact that the talented singer cum actress has an amazing and sonorous voice. Over the course of her career as a singer, Bukunmi has over 20 songs to her name, and her works have been praised by critics.
Some of Bukunmi Oluwashina's songs include:
See Wahala Ft. Oladips
Girlfriend
Ranti Mi
Beautiful Songs
Ise Oluwa Soundtrack m3
Samia (Prod. T Piano)
Ise Oluwa
You Are Me
Surface
Lost
Hey
It is apparent that Bukunmi Oluwashina is a very hard-working lady, and her hard work has paid off so far. She is one of the most successful Nollywood actresses within her age range, with several movies and songs to attest to that. Quite impressive for a still rising media personality of her age, Bukunmi is worth an estimated $700,000, a net worth she accrued mainly from her acting and music career. She has excelled both in her acting and music career.
Bukunmi Oluwashina's Awards and Recognitions
Actress Bukunmi has got some notable awards and recognition since her emergence in the entertainment industry. Some of her awards include the following:
Best of Nollywood Awards (BON Awards) for Best Use of Nigerian Food in a Movie– Won
She was nominated for the 2015 African Magic Viewer's Choice Awards as Best Indigenous Movie (Yoruba) category
2019- Best of Nollywood Awards (BON Awards) for Best Actress in a Leading Role – Nominated
2019- City People Movie Awards for Fast Rising Actress of the Year– Won
2020- Nigeria Achiever's Award for Best Lead Actress of the Year – Won
2018- ELOY Awards for Actress of the Year (2018) – Nominated
Best actress – Maya Awards- Won
Best actress – ACI Awards.
She is Happily Married And Has A Child
In September 2020, Bukunmi Oluwashina married her long-time boyfriend, Ebun, in a private wedding ceremony that has in attendance only the couple's family and friends. She later shared the good news on her Instagram page when she uploaded their wedding photo, stating how far they had come in the relationship.
As a caption of the wedding photos, the multi-talented artist narrated how supportive, loving, and encouraging her husband was to her throughout their 11 years of dating. The marriage is blessed with a child who joined the family in April 2020.