The Federal Government has denied the report that the outbreak of Monkey Pox in some parts of the country resulted from the alleged free medical care by the government in the affected areas.
In a statement issued in Abuja on Sunday, the Minister of Information and Culture, Alhaji Lai Mohammed, urged Nigerians to disregard the report which according to him is being spread by some unscrupulous persons to fit into a sinister agenda.
Also See: 8 Buzz Facts To Know About Monkeypox
He Said:
"The Federal Government has not conducted any free medical service or care in either Bayelsa or Rivers state, as alleged in the fake report being circulated. So that could not have been the cause of the outbreak of Monkey Pox in both states.

"Monkey Pox is a virus found only in monkeys and it is rare in human beings. It belongs to the same family as Chicken Pox and Smallpox.

"It is suspected that someone may have contracted it by eating monkey meat, thus triggering the current outbreak."
Monkeypox epidemic was first recorded in Bayelsa last week. Three other suspected cases were recorded in Rivers State and one other confirmed case in Akwa Ibom.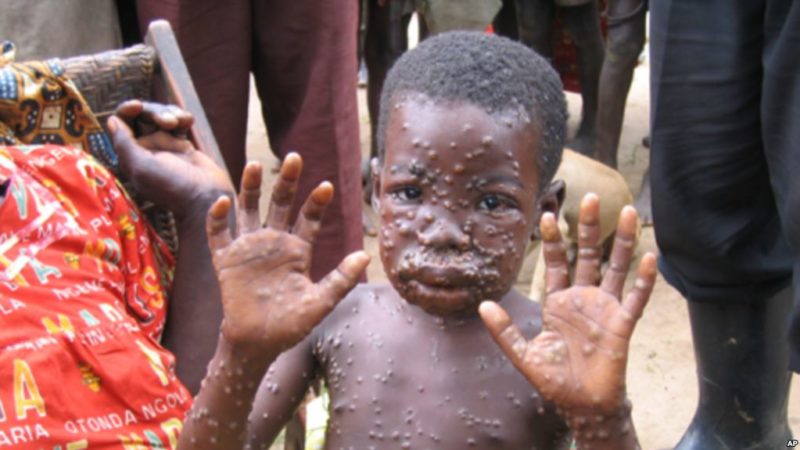 The Commissioner for Information in Akwa Ibom, Charles Udoh, in a statement issued in Uyo, confirmed the single case. He also said that the state government was investigating two more cases suspected to be monkeypox.
"Monkeypox currently has no treatment and no vaccine. It looks like smallpox but the rashes are larger while the disease is milder. The era of avoiding excessive handshake, regular hand-washing, and abstinence from bushmeat is here again. We will provide more information subsequently," the commissioner said.
Also See: Health Officials Reveal Monkey Pox Virus Has Hit Rivers State
After the first report of the suspected cases in Bayelsa, the Minister of Health, Isaac Adewole and the Executive Director of the Nigeria Centre for Disease Control, NCDC, Chikwe Ihekweazu, had called for calm among Nigerians saying the government is taking the required steps to manage the disease and to prevent further spread.