Have you ever imagine who some of the Managers behind famous Nigerian musicians are? Surprise! Looking at some of the photos of Asa Asika with his party pals, he truly stands out with his Afro haircut, fair complexion and his usual decent-guy-smile of a growing typhoon in the music industry. Who would have imagined that Asa Asika was the very first Manager of the popular famous musician Davido?
The singer, songwriter and record producer now has his own record label called Davido Music Worldwide (DMW) which he launched a few months after signing with Sony.
After his split with Davido, this young manager went ahead to establish himself as an entrepreneur in the world of music; His company is known as Stargaze Management Company where he manages artists and aids up-rising music artists reach stardom. Some call him a Child Star Manager, others call him underground Lord? Really, there has to be some succulent-juicy story behind Asa Asika's success, so let's check him out.
Early Sojourn Into The Music World 
Asa Asika is probably the youngest entrepreneur manager in the music industry in Nigeria. His interest in the music industry is largely influenced by his early meander within the entertainment world; artists, events, party clubs and of course his uncle, Obi Asika, who is the CEO of "Storm Records" and also his older cousin Naeto C- who is a music artiste. Call it a family business if you like, but family businesses can sure influence our destiny and dreams especially in Nigeria and as well act as an anchor to our choices of career.
 See Also: Reekado Banks: 10 Unknown Buzz Facts About The Oluwa Ni Crooner 
Asa started his career at the age of 16, in Lagos where he was born and raised. At that time, he was still a student of White Sand School at Eti-Osa, Lekki Peninsula Lagos Nigeria. After his graduation in 2008, with his fresh, vibrant experience and hard work, he became the manager of the now International superstar artiste – Davido. The youngsters were full of ambitions and as close friends, they had great alliances, Asa was just 22 years old.
He also featured in Wizkid's song "Holla at Your Boy" from his first album along with Ice Prince, Skales and Banky W. Watch the video below to see the Stargaze "Wonder-boy" in action.
As COE of Stargaze Management Company
Besides being Davido's first manager, Asa is managing a lot of other music artists such as Naeto C, DRB Lasgidi, Boj, Ajyo Jay. Asa established Stargaze management company in 2013, after his split from Davido in 2012, a company that manages and represents branded artists, DJs, Producers, Actors etc.
Davido disclosed that he made a decision to leave the young entrepreneur because they had several unresolved issues and because he (Asika) was immature. The two have since separated but still maintained their alliance as best of friends. Asa became Davido's manager at the age of 20.
From the numerous contracts with elites, it is an indisputable fact that Asa Asika's career is not dwindling anytime soon. His continuous effort will elevate his company to a greater height in the near future and judging from his optimistic utterances during an interview, Asa gave us a little insight into his company – Read what he had to say in 2014:
'Stargaze is a brand management company that represents artistes, DJs, producers, actors and whatever you are as a brand, it is a close knit one because when it comes to work, I prefer to do everything on my own so it takes a lot for me to ask some one else to work for me.
Can you guess what that is? It's probably someone he can rely on to handle his artists as well as he does in his absence.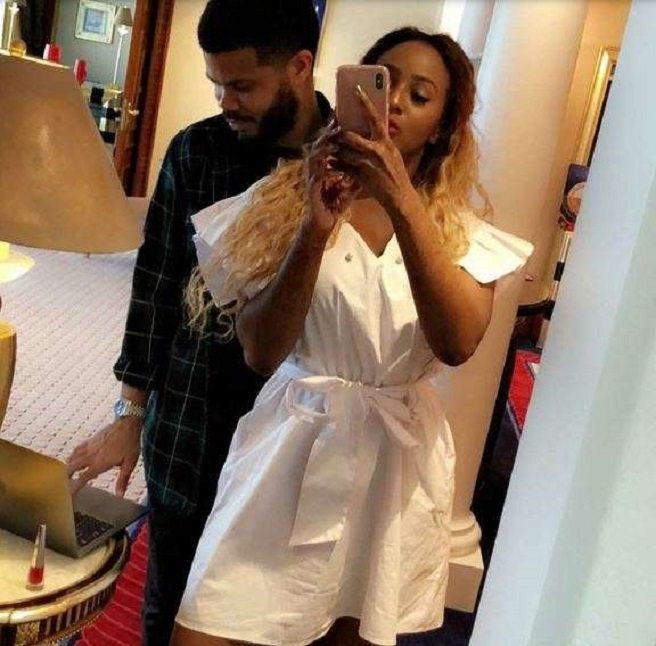 Don't Miss This: Things You Didn't Know About Linda Ikeji 
Who Is Asa Asika Dating?
Turning to his personal life, Asa, sure has a girlfriend. He recently flaunted his sweetheart who surprisingly is DJ Cuppy, the daughter of Nigerian billionaire, Femi Otedola. Before now, Asa denied having any relationship with DJ Cuppy who happens to be one of his clients. DJ Cuppy had also said that they knew each other way back but they never dated. She added that both of them have a lot in common and he inspires her a lot.The duo has for long been spotted together on several occasions sharing their love and caring less about what the media would say.