The Most Beautiful Girl in Nigeria Pageantry has been in place since 1986. It is organized by the Silver Bird Group with the intention of selecting beauty queens who'll represent Nigeria in the international Miss World Beauty Pageant. It was originally formed as Miss Universe Nigeria in 1983 but was renamed MBGN in 1986. So far so good, a lot of Nigerian girls have succeeded in holding the title of one of the Most Beautiful Girls in Nigeria at one time or other. It takes a lot of head-to-toe beauty for one to emerge a winner in this competition. You may have known or heard about some of them, and I'm sure you'll love to meet the latest of them all.
Most Beautiful Girls in Nigeria
Matilda Kerry – 2000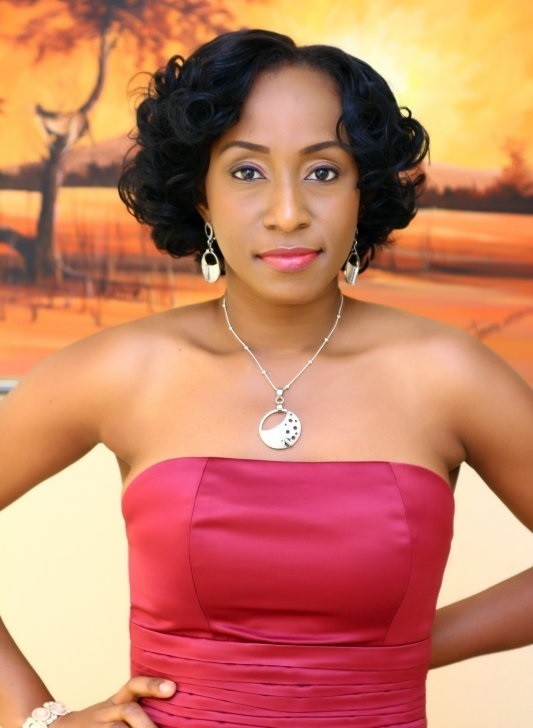 Matilda Kerry emerged winner of the Most Beautiful Girl in Nigeria pageantry in the year 2000. This qualified her as Nigeria's Miss World representative for that year. As the MBGN that year, her platform was leprosy awareness. As at the time she was crowned, she was a first year undergraduate of Medicine and Surgery at the University of Lagos. Now, she is a practising Doctor(Primary Health Physician) and President of the  George Kerry Life Foundation, a non-governmental organization named after her father which promotes Cervical Health Campaign. In 2009, Kerry was an adviser on Super Runway, a fashion and modelling talent show. She got married last year, on the 1st of March to Festus Osazuwa.
When asked sometime in an interview of what helped her win the beauty contest then in 2000, her reply was:
I think it was my smiles and my ability to answer questions intelligently. Remember the pageant is not all about physical beauty but inner beauty and intelligence. These were those things that gave me an edge. The contest was not all on the stage; our performances at the camp were also added to our scores. This, many people don't understand.
Agbani Darego – 2001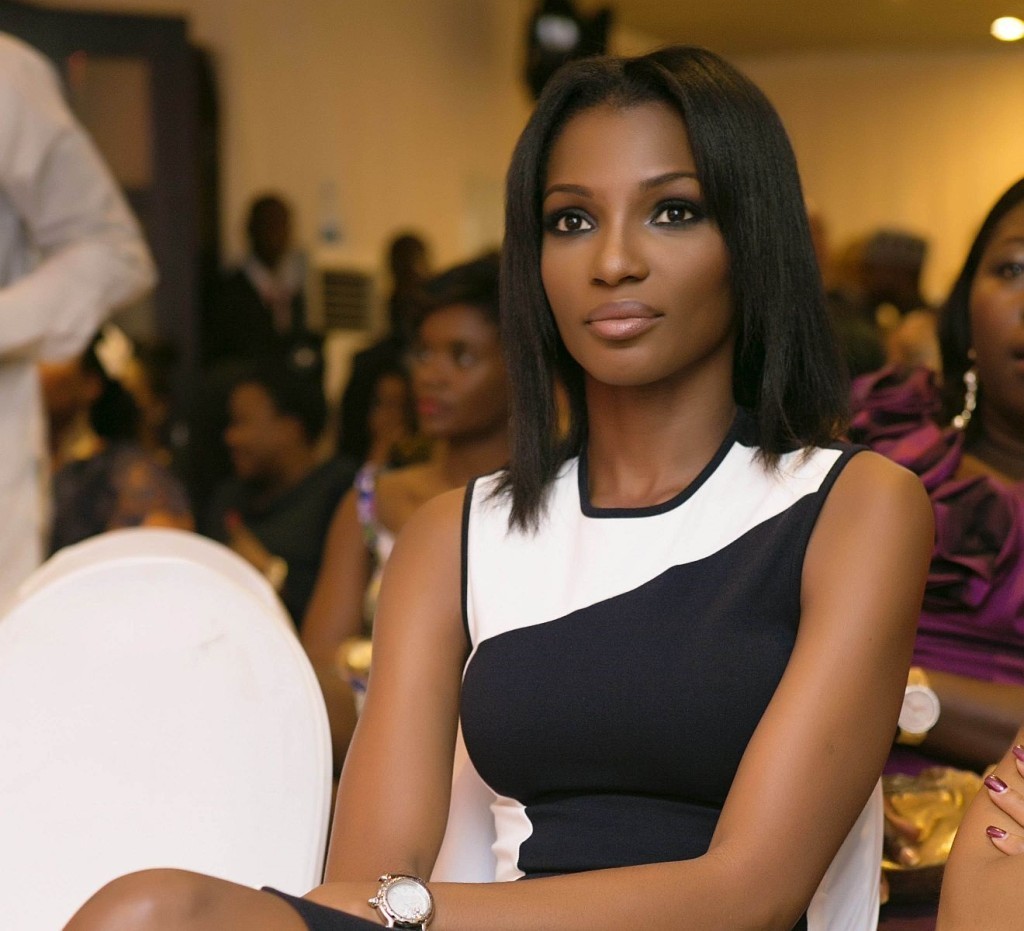 The epoch-making Agbani Darego was born on 22 December 1982. Her dream has ever been to become a computer scientist and a supermodel. Agbani won the MBGN, 2001 at the age of 18. She subsequently represented Nigeria and won the Miss World Beauty pageant that same year. This victory earned her goodwill trips and scheduled appearances on behalf of the pageant, and a national honour of MFR. She is actually the first purely native Sub-Saharan African to win Miss World. She hails from Rivers state and schooled at the University of Port Harcourt, where she bagged a Bachelors Degree in Computer Science and Mathematics. She also studied Psychology at the New York University.
Darego has judged numerous pageants, fashion and modelling competitions including Miss World 2014, Miss England 2002, Mr. Scotland 2002, and Elite Model Look Nigeria 2012 and 2014. In 2010 she launched a style and fashion reality show Stylogenic on Nigerian television, and three years later announced her denim range, AD by Agbani Darego, which includes jeans, dresses, sunglasses, and bags.
Chinenye Ivy Ochuba-Akinlade – 2002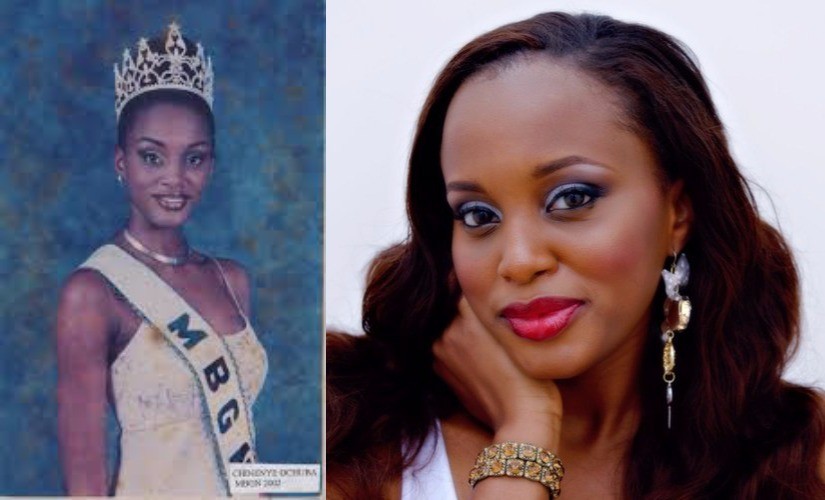 The beautiful Chinenye Akinlade, formerly Chinenye Ochuba won the 2002 edition of the Most Beautiful Girl in Nigeria pageant while awaiting admission into the university. Though she didn't win the Miss World beauty queen, she did well and was able to rank among the top ten finalists in the competition. She is the seventh, out of eight children, as well as a twin. She is of Anambra origin. She studied Accounting and Financing at the University of Greenwich, London.
Chinenye met Kunle Akinlade, a Nigerian businessman in 2004, and they subsequently tied the knot on the 9th of November 2008. They are now blessed with two wonderful kids.
Celia Bissong – 2003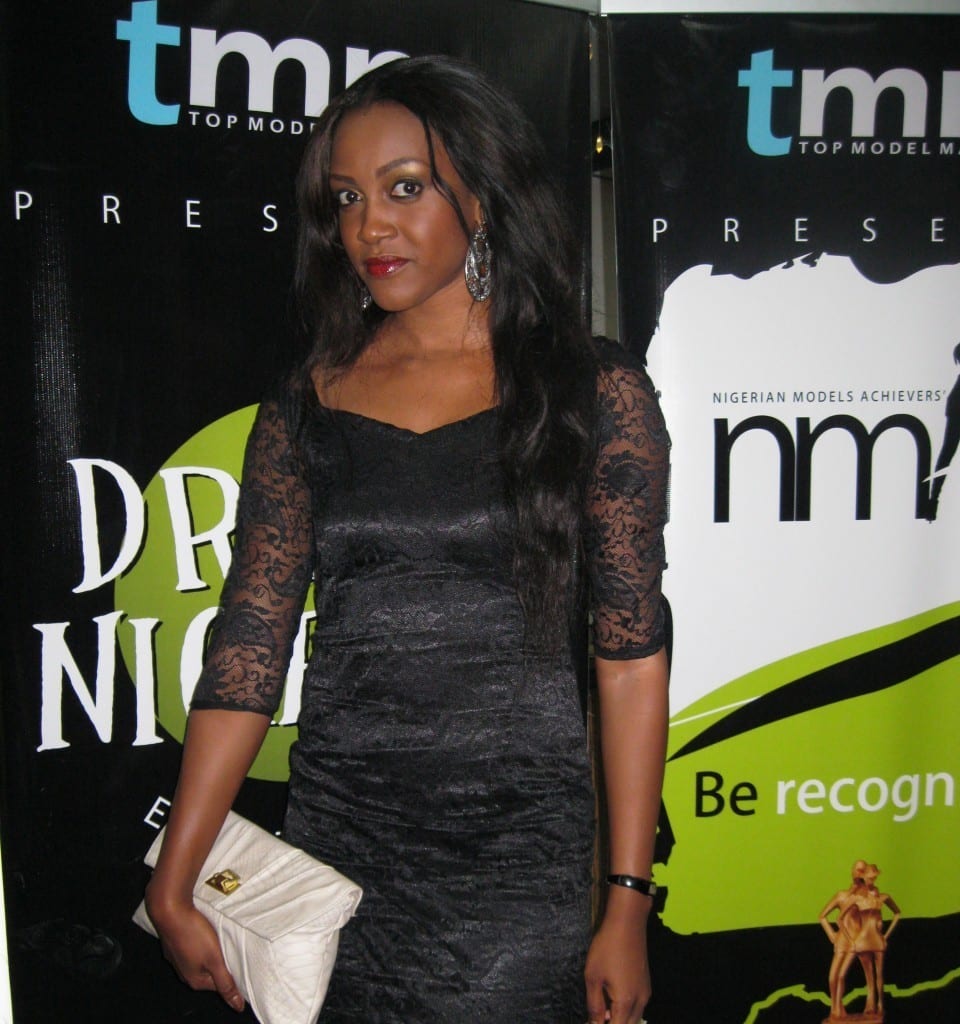 I'll love to call her evergreen. The charming Celia Bissong is the crown winner of the 2003 MBGN. Her full name at birth is Celia Ohumotu Bissong. She is from Yala LGA of Cross Rivers State. She is a Nigerian actress, TV presenter, and Model. Celia was a third-year Economics undergraduate of the University of Calabar in 2003 when she emerged the Most Beautiful Girl in Nigeria. Her platform was HIV/AIDS awareness and Tourism Promotion. Later on, after her tenure as the MBGN, she went to London and Studied Accounting at the City University of New York.
Omotu has always loved being an actress and a showbiz star. Since after her return to Nigeria in 2009, she has worked as a television presenter and has anchored several shows like Africa Awakes on Mnet's Africa Magic, Presenter at Fashionista, The Peak Talent Hunt Show, etc.
Anita Iseghohi – 2004
Anita Iseghoni, formerly Anita Queen Uwagbale was Nigeria's Most Beautiful Girl in 2004. That same year, she was crowned the African Continental Queen of Beauty at the Miss World Beauty Contest. Anita is a native of Edo state and is the only girl out of six children. She studied Accountancy at Madonna University, Port Harcourt. It was during her undergraduate years that she contested for and won the MBGN, 2004. Anita is stunningly beautiful, and I don't think it will be an overstatement if I say she is the most beautiful of all the MBGN ever!
Anita is currently a big-time businesswoman and is married to Tom Iseghoni, a businessman as well, whom she met before the end of her reign as a beauty queen. They are blessed with three kids.
Omowunmi Akinnifesi – 2005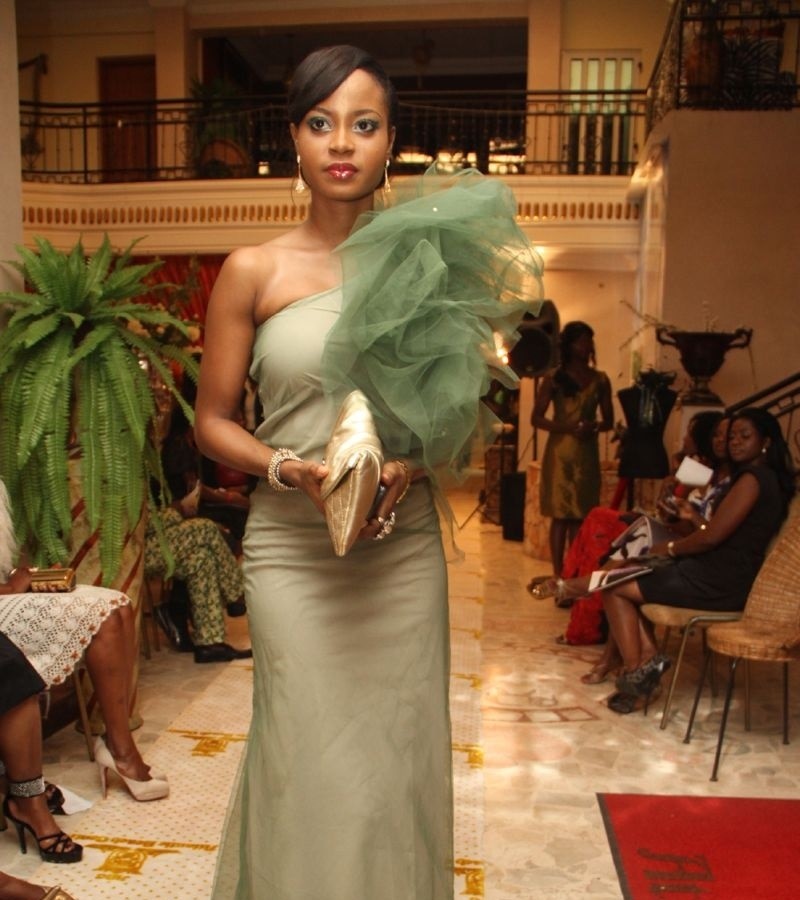 Omowunmi Akinnifesi was the crowned beauty queen for the 2005 MBGN. She is the daughter of a former Central Bank of Nigeria director and was born in Lagos in the year 1987. She is currently a businesswoman and environmental ambassador for Lagos. She studied Geography and Regional Planning at the University of Lagos (2008), and Environmental Monitoring, Modelling, and Management at King's College London,(2012).
Omowunmi has maintained her modeling stature, looking ever glamorous and sexy, even ten years after being Nigeria's beauty queen. Akinnifesi has been hailed as a style icon in recent years and was honoured at the 2011 Allure Style Awards. Her photo above is a witness to this.
 Abiola Bashorun  – 2006
Abiola Bashorun was the Most Beautiful Girl in Nigeria, 2006. She was then the Miss Lagos state, and she also represented Nigeria in that years' Miss World Beauty Pageantry. During her reign as Nigeria's beauty queen, her platform was Sickle Cell Anemia Platform. She was motivated to run on this particular platform because she once lost one of her friends to the disease. At the end of her reign, she traveled to London where she studied Law at the University of Reading and has been living in London. However, some have it that she has currently relocated to Nigeria and is studying at the Nigerian Law school, Abuja.
Abiola is one of the Most Beautiful Girls in Nigeria who had a scandal-free reign and has also steered clear of the social scene since after her tenure.
Munachi Nwankwo – 2007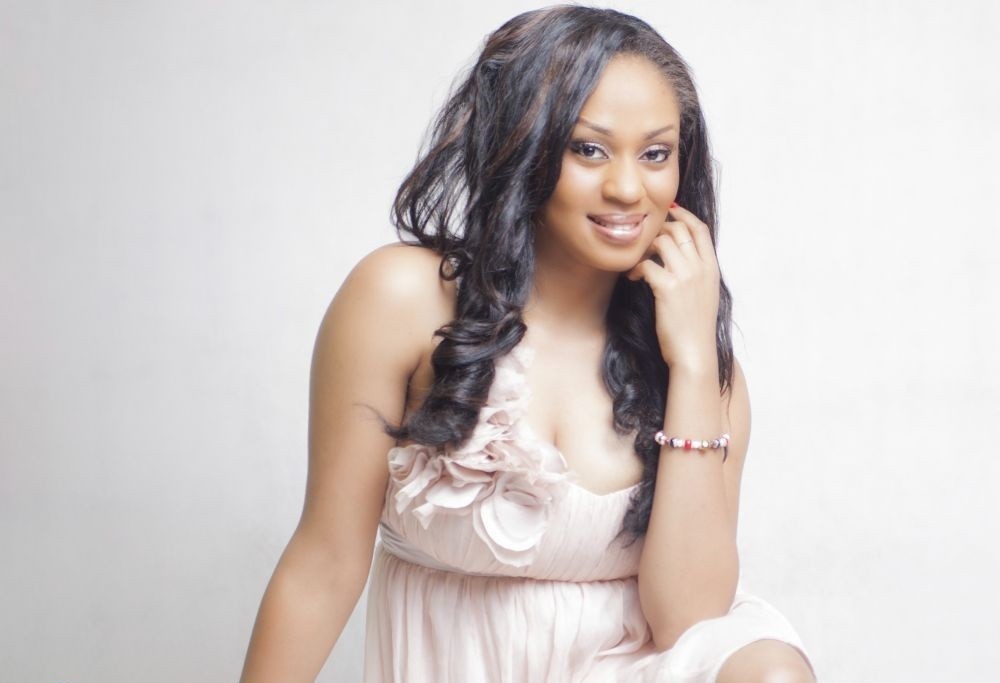 Munachi is a popular Nigerian musician, songwriter, model, and TV presenter. She is a native of Owerri and was born on 5th November 1987 at Port Harcourt. As a two hundred level International Relations undergraduate, at the Benson Idahosa University, she contested for and won the 2007 MBGN. Her platform then was Polio and Sickle Cell. Since after her tenure as Nigeria's beauty queen, she has ever remained on the social scene, going after her music career, something she was doing before contesting for the MBGN. As a solo rapper, she performed as Babyrella before changing her stage name to Muna, and as a songwriter, she has written songs for artists such as J Martins and Waje, and has also appeared in several music videos, most notably in P Square's "Ifunanya".
Muna was one of the female rappers to feature and represent Nigeria on the globally televised BET Cypher for the BET Awards in 2011. In April 2012, she released two singles 'Here To Stay 'and 'Down Down Low'. Muna also presented the Mr Nigeria Pageant and in 2012, The Nokia Don't Break The Beat multi-city Rap Battle contest. She is not yet married.
Adaeze Igwe-Yobo – 2008
Her full name is Adaeze Stephanie Chinenye Igwe. She is a native of Anambra state and was born on 14th April 1990, now 25 years old. She contested for and won the 2008 MBGN at the age of 18. That same year, during her reign, she established a Charity Foundation, The Adaeze Igwe Foundation, which is concerned with promoting AIDS and Breast cancer Awareness, and also raising funds for tackling other similar deadly diseases such as malaria and tuberculosis. Adaeze is a typical Nigerian lady who is very talented and actually used her opportunity as the MBGN to showcase it. Adaeze is a stepdaughter to former football player John Fashanu, who is married to her mother.
In 2010, Adaeze got married to the popular Nigerian Football star, Joseph Yobo in a midnight ceremony held in Jos after a brief courtship. They are currently blessed with two handsome sons. In 2011, Adaeze Yobo was ranked 92 in a list of 101 Sexiest Soccer Wives and Girlfriends, as compiled by Bleacher Report. In 2014, she was listed as the 4th Most beautiful African Sportsman wife.
Glory Chukwu-Umunna – 2009
Glory Chukwu, now Glory Umunna was the crown wearer for the 2009 MBGN. She is recorded to be one of the oldest girls to have won the MBGN, having contested and won at the age of 24. Glory is a native of Ohafia in Abia state. She got married to Uche Umunna in 2011, and they are blessed with a baby girl.
Fiona Amuzie – 2010
Miss Plateau State, Amuzie Aforma Fiona was the lucky one out of over 29 other contestants to win in the MBGN in 2010. After her reign as the Most Beautiful Girl in the country, she established a charity foundation, Fiona Amuzie Organization against Trafficking in Persons and Child Labour, designed to join in combating the scourge of trafficking in persons. She also enrolled for a course in Psychology at the Coventry University, London.
Sylvia Ndukaku – 2011
Representing Taraba state, Sylvia Ndukaku emerged the winner in the 2011 MBGN pageantry. She hails from Anambra. That year's MBGN contest and her emergence as the winner was a heavily controversial one. In fact, the major controversy borders on the 'unpardonable and breath-taking' 'blunders and bombs' that were released by the contestants during the competition, in the name of speaking the English language. Reports specifically have it that when Sylvia, the crowned queen, was asked how she was feeling having won in the contest, her response was: "I feel exciting and happiness". Despite the complaints from many Nigerians against her obvious poor English Language sentence construction skills, nothing was done after all and she was crowned.
She also represented Nigeria in the 2011 Miss World competition which was held in London later that year. Her prize then included a brand new Hyundai car and a 3 million Naira cash prize. Sylvia also won the MBGN 2011 Best Traditional Costume prize. Sylvia Ndukaku is a superstar model.
Isabella Ayuk – 2012
Isabella Ayuk was crowned Most Beautiful Girl in Nigeria in a ceremony held at the Best Western Hotel in Benin City in May 2012. Her main platform was Typhoid Awareness in memory of her sister who died of the disease. Isabella is from Cross River state and is the twentieth out of twenty-four children born into a polygamous family. Prior to her participation in the MBGN 2012 competition, she had been an old-time contestant who had competed in the 2009 and 2010 editions, as well as Miss Nigeria 2004, Miss South-South 2007, and Miss Global Nigeria 2009. There was a controversy that she falsified her age to participate in the contest, that she was already in her thirties then. She did not represent Nigeria at Miss World but was replaced by MBGN 2012 runner-up Damiete Charles-Granville.
Isabella is the founder of the  Belle'sabel Modelling/Grooming Agency with the headquarters in Abuja and a branch in Calabar. She is currently the organizer of the Cross River Most Beautiful Girl pageant where she prepares models to represent the state in the MBGN contest.
Anna Banner – 2013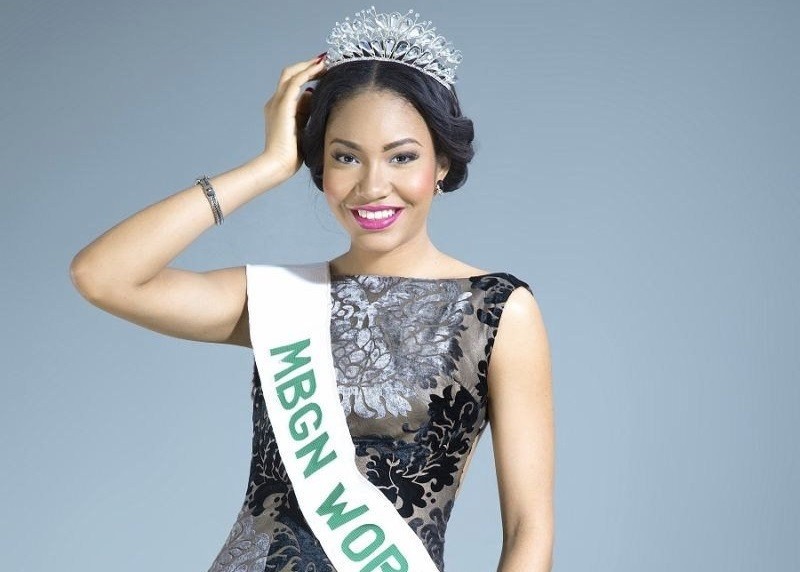 Anna Banner Ebiere was the crowned Most Beautiful Girl in Nigeria, 2013. She also represented Nigeria in the 2013 Miss World Pageantry. She was born on 18th February 1995. Anna is not only a model, she is also an actress and an entrepreneur. She made her first acting outing in the Super story family drama. 
Anna is currently residing in South Africa, and she is reportedly in a romantic relationship with the Nigerian popular musician, Chinedu Okoli, aka, Flavour.
Iheoma Nnadi – 2014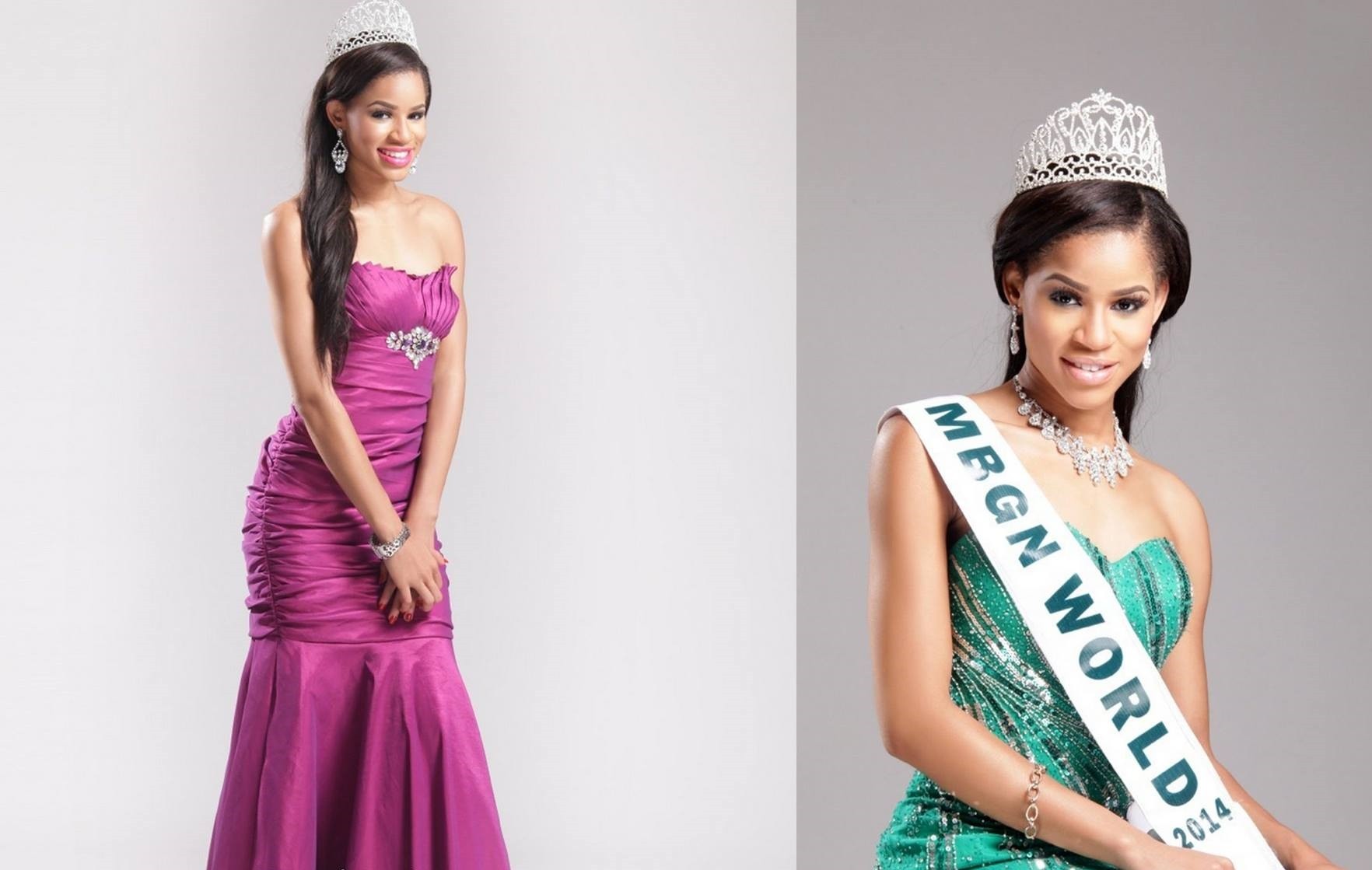 Iheoma Nnadi is the latest and current Most Beautiful Girl in Nigeria. The 19-year-old Igbo girl, but South African model emerged the winner in the 2014 MBGN pageantry, which attracted the prize of N3 million, a brand new KIA car and a shot to represent the country in the year's Miss World Beauty Contest. She represented Akwa Ibom state in the MBGN contest and represented Nigeria in the Miss World 2014 contest but was not placed.
Her pet project for the one year reign as the MBGN is mainly to tackle human trafficking and child labour/abuse. When asked in an interview after her victory if she knew she'll emerge the winner, this was her response:
Of course, yes. I mean, you buying a form means you are ready to become MBGN. I always knew I would be a beauty queen. Years back, the password to all my accounts had been "forevermissworld."
Unoaku Anyadike 2015 and 2016
The Most Beautiful Girl in Nigeria in 2015 was Unoaku Anyadike. The elegant woman was born on 16th September 1994. At the time of winning the pageant, she was a Final year psychology student at the University of Ibadan. Before moving on to contest in the MBGN 2015, she was Miss Anambra State. She remains the only woman to hold the crown for two years as she remained until 2017 when the next pageantry held.
Her pet project was endometriosis. She picked the condition because she once believed she had it and because there is very little awareness about it. As such she wanted to help in sensitizing women about it as well as providing needed help.
Ugochi Ihezue- 2017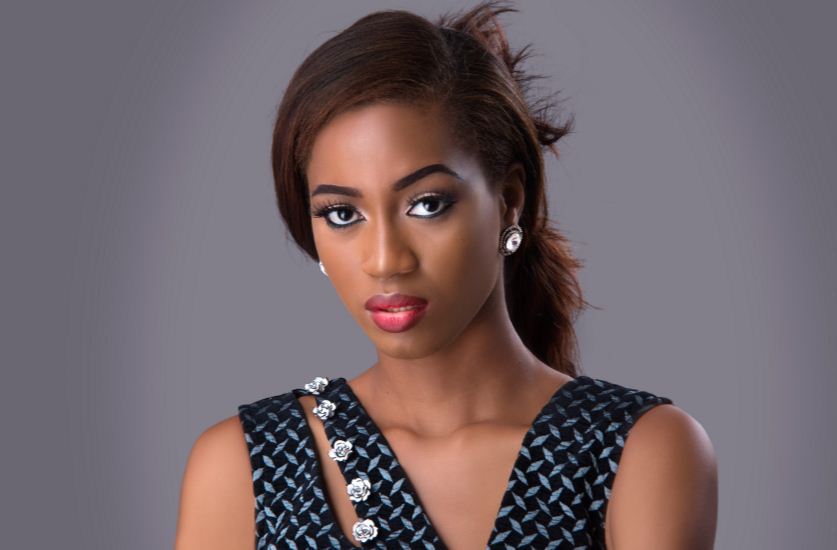 Miss Kebbi, Ugochi Ihezue emerged as the winner for the Most Beautiful Girl in Nigeria in 2017. The woman was born on 16th of August, 1990. Raised in a family of five as the only girl, Ugochi attended the Federal University of Benin where she studied Fine and Applied Arts.
She represented Nigeria at the Miss World beauty Pageant where she emerged among the top 15 queens and was awarded the Miss World Top Model prize.
Who do you think tops this list of the most beautiful girls in Nigeria out of all these stunning models? Please share opinions and reactions on our Facebook page.