Kiddwaya (Real Name: Terseer Kidd Waya, born 5th March 1993) is a Nigerian entrepreneur and one of the housemates of the BBNaija 2020 season 5 tagged Lockdown Edition. Kiddwaya's net worth is estimated between $200,000 and $300,000.
Besides BBNaija, Kiddwaya is also popular for being the son of a billionaire London-based businessman, Terry Waya. Even though some people generally link Terry Waya's wealth to his son, Kiddwaya has managed to make a name and wealth for himself through his various endeavors.

Profile Summary of Kiddwaya
Full name: Terseer Kidd Waya
Date of Birth: 5th March 1993
Age: 30 years old
Place of Birth: Abuja
Ethnicity: Tivi
State of Origin: Benue State
Nationality: Nigerian
Education: University of Westminster, London
Occupation: Entrepreneur
Marital Status: Single
Kiddwaya Is A 30-Year-Old Ex-BBNaija Housemate From Benue State
Terseer Kiddwaya was born on the 5th of March 1993 to Mr. Terry Waya and Sussan Waya in Abuja, Nigeria. Kiddwaya spent his early years in Abuja, where he also completed his primary and secondary education. He has a brother named Tersoo Waya, a University of Buckingham graduate who holds a degree in Entrepreneurship, Innovation, and Enterprise Development from the University of Westminster. Tersoo currently lives in London and is into diverse businesses.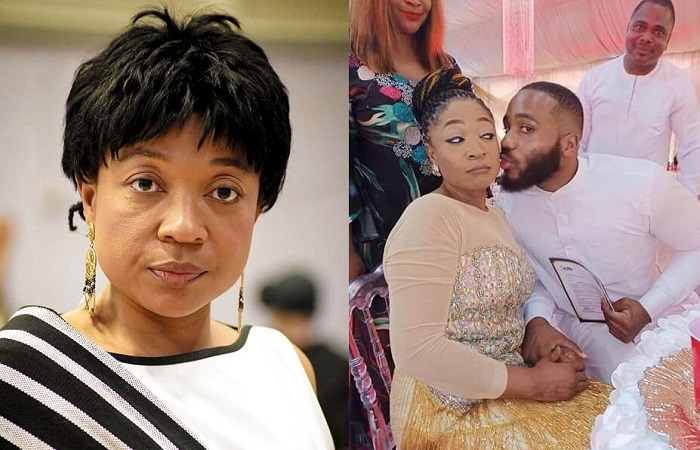 Even though Terry Waya is linked to other women who also have children for him, Kiddwaya and his brother Tersoo are the only children he had with his wife, Sussan. Sussan Waya is an entrepreneur, housing practitioner, business analyst, activist, politician, and philanthropist. Kiddwaya is very close to his mum and has been referred to as Mummy's boy on a few occasions.
After receiving his primary and secondary education in Abuja, Kidd moved to London and attended Nottingham Trent University, where he graduated with a bachelor's degree in Business Management. From the same institution, he bagged a Master's degree in International Business in 2018. Kiddwaya currently does not base in a particular country but shuffles between London, Berlin, and Nigeria.
What Is Kiddwaya's Net Worth?
Being a son of a billionaire comes with already built wealth, assets, and capital. Kiddwaya was born into wealth and luxury; nevertheless, he has succeeded in charting his own course and not depending on his father's wealth. His father, Terry Waya, is a UK-based Nigerian business tycoon with a net worth of over $865,000. He made his wealth largely through various businesses, including real estate, agriculture, Transcorp Hilton construction, politics, and much more. Although he has a richer father, Kidd has done well for himself career-wise, and his net worth of over $200,000 is a testament to this fact. Away from his father's chain of businesses, Kiddwaya has made money through a few personal business endeavors.
Before BBNaija, Kiddwaya Already Had His Hands on a Few Businesses
Kiddwaya is an entrepreneur enthusiast who rightly describes himself as energetic, confident, and motivated. After he graduated from the university, Kiddwaya returned to Nigeria and started managing his father's company, Valley Agriculture and Food Company LTD. This is an African-based agro-allied business into large-scale investment in agriculture, livestock, food processing, and many other allied industries. He is currently the executive director of Africa's leading agricultural company.
Kiddwaya also is a co-founder of a Nigeran-based agricultural company, AK Export. He co-founded the company in June 2016, and they are solely into exporting agricultural produce from Nigeria to other countries. AK Export employs farmers in Nigeria to cultivate and harvest assorted agricultural products, after which they are packaged for export to several foreign countries. Even though Kiddwaya had ventured into these aforementioned businesses before he had his way into BBN house, the influence and popularity he gained in the house turned them into a new level of success.
Aside from these two companies, Kiddwaya has a music and event management company he runs by the side in the UK before he returned to Nigeria. The company's name is VIW, and it is grossly into music promotion, marketing, creating, and managing events. In addition, Kidd revealed his intention to start an empowerment program for youth to boost their talents. Details of what Kiddwaya makes from the companies are not publicly known, but he sure will be cashing out decently from them considering that agriculture is gradually turning to the new oil well in Nigeria.
BBNaija Helped To Grow Kiddwaya's Net Worth and Fame
Kiddwaya started gaining popularity after telling his fellow housemates that he got into the Big Brother house through his connections. According to Kiddwaya, some of his friends persuaded him to participate in the 2019 edition, but he felt he is too big for the show. However, after he took his time to scrutinize and found out how big and famous the platform is and that it won't be difficult for him to join given the connections he has, he gave it a second thought, applied, and was eventually shortlisted.
This actually sparked up reactions from BBN fans as they accused Big Brother and Ebuka Uchendu of not keeping to the screening rule, which they claimed to be free and fair. Another incident that made people quite understand his wealthy background is when he said that he paid $8000 (which is approximately N3.3 million) for a private jet from Abuja to the screening exercise in Lagos. Hence, he turned fan favorite, which went on to earn him much popularity after the show.
Endorsement Deals Also Contribute to Kiddwaya's Net Worth
With the fame that comes with Big Brother Naija, Kiddwaya, since he got out of the house, has drawn admiration from several companies and brands and has landed a couple of lucrative deals, which he reasonably earns from.
He had his first endorsement deal after the show with Lagos big hotel – Eko Hotels and Suites. Kidd announced it on his Twitter page in September 2020, and his fans congratulated him for bagging a big deal for a start.
Ciroc Nigeria, an alcoholic beverage brand, unveiled Kiddaway as its latest brand ambassador in November 2020.
In January 2021, he landed an ambassadorial deal with a top Dubai hotel, W Dubai Palms.
On 26th February 2021, Kiddwaya took to his Instagram page to announce his new deal with a reputable UK-based clothing line, BooHooMan. The deal is reportedly worth millions of naira.
On 15th February 2021, Kiddwaya signed an endorsement deal with a condom brand, Durex. He took to his Instagram page to tell the good news and his joy of being a partner to one of the world's finest brands.
In March 2021, he signed an endorsement deal, which he said is a big partnership with one of the biggest airlines in the world, Turkish Airlines.
Kiddwaya's Cars and the House He Lavishes On
Kiddwaya is the son of one of the richest men in Nigeria, whose net worth can afford him anything money can buy. While speaking with a fellow housemate during the show, Kidd said that he still lives in his family houses in the UK and Nigeria and doesn't have a house of his own yet. The Abuja mansion is reportedly worth millions of pounds and customized with a gold-plated Versace, and wherein almost all the housewares are designed with the official logo of Versace.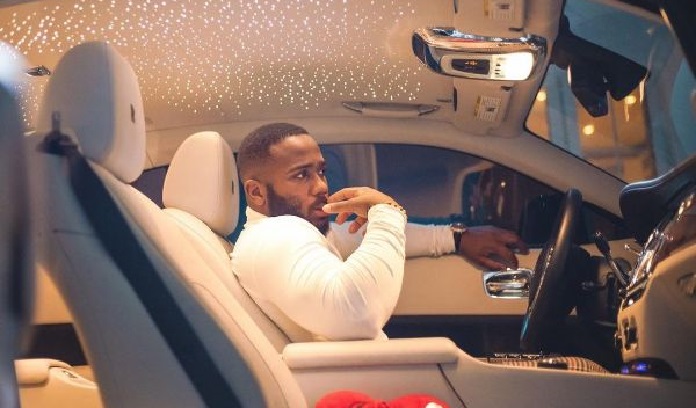 Apart from the numerous cars owned by his father, there has not been any car personally linked to Kiddwaya. However, in March 2021, the billionaire's son came on to his social media page to show off the luxurious interior of a Rolls Royce. With himself behind the wheels, he posted with the caption that reads: I never needed them to listen nor to understand. I only needed their eyes on me. I think they are ready to pay attention now. It's Go Time. However, it is unknown whether it's his car or not, but what is certain is that his wealth can afford him such a car and more.